I've been diving on the sunken drydocks in Chemainus Harbour a few times and I noticed that one marine chart showed another wreck nearby near some pilings. I had no idea what it was so I snorkeled out to it for a dive (July 19, 2015). Despite the bad visibility I could see that it was the remains of an old wooden wreck. There were several rows of iron rods with some rotting wood attached stretching down from the shallows near shore to about 30' deep. There were some steel cables and chains scattered around, but no machinery. I wanted to take some photos of it when the visibility was better so I drove up again on Nov. 29, 2015. I parked at the Rotary Park boat ramp, walked along the shore out to the right and went in the water near the pile of riprap. I then snorkeled out on the surface towards the pilings.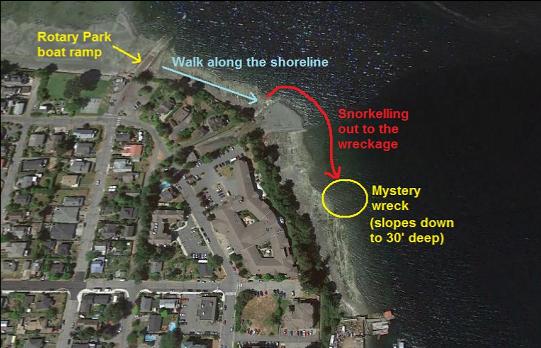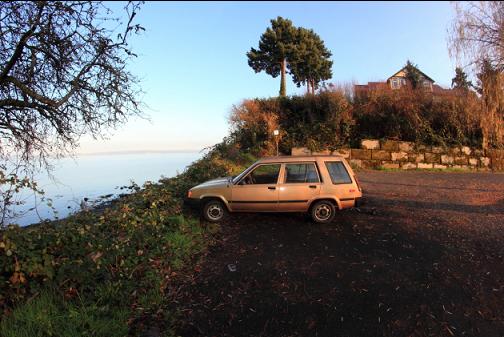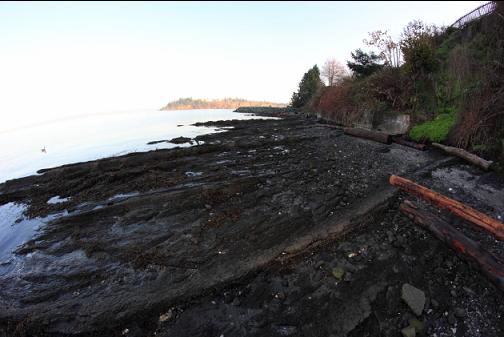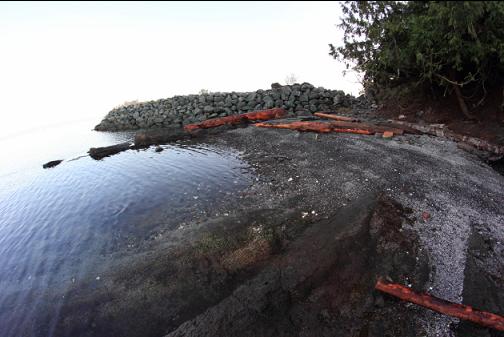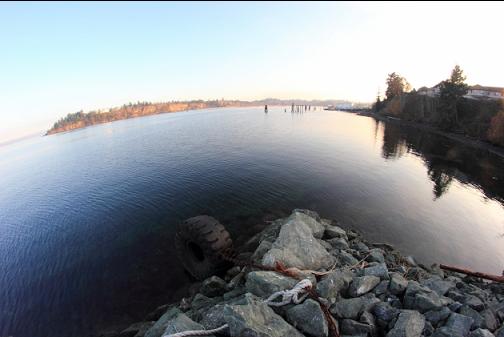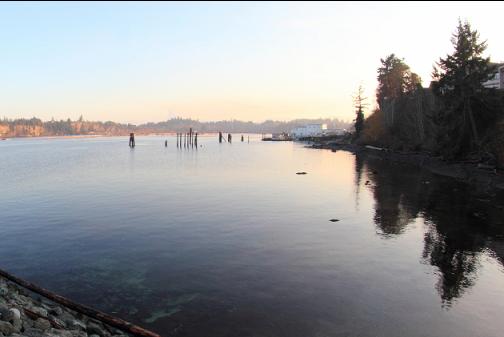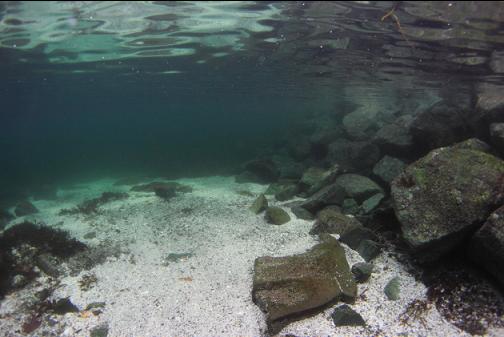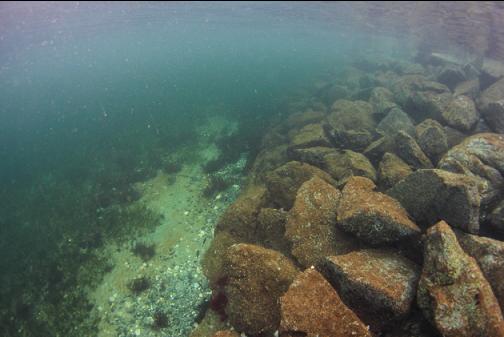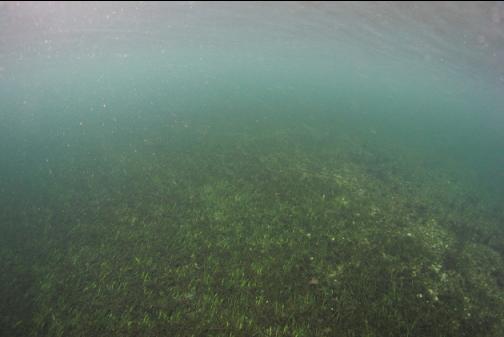 The visibility was the best I've seen in this area (50-60') so I could see the wreckage below me from the surface. I descended over the shallower part of the wreckage (in the eelgrass) and worked my way down deeper to where the wreck ended (30' deep). The area around the wreck was all sand. There were no rocky areas. Much of the wreckage was covered with plumose anemones. There were also lots of nudibranchs (alabaster and shaggy mouse) and kelp crabs. I didn't see any fish.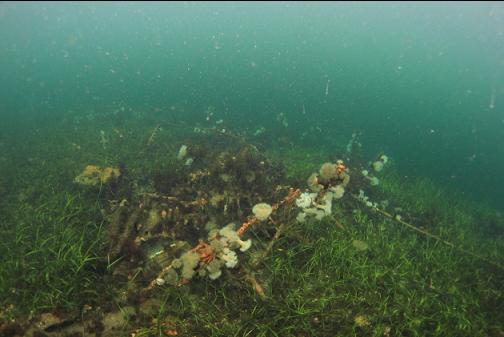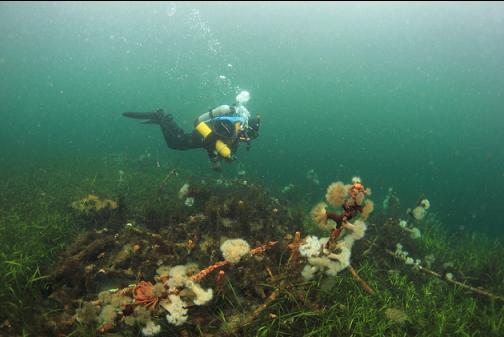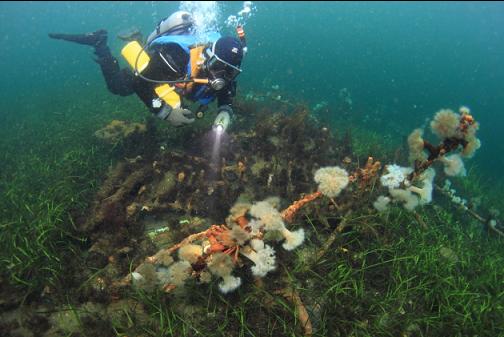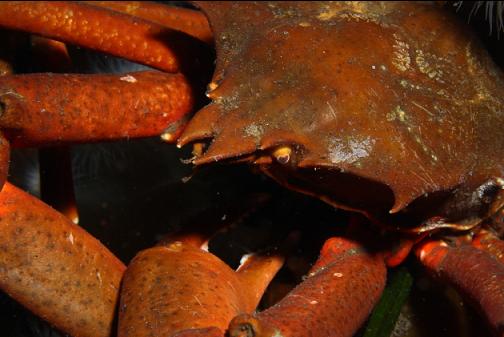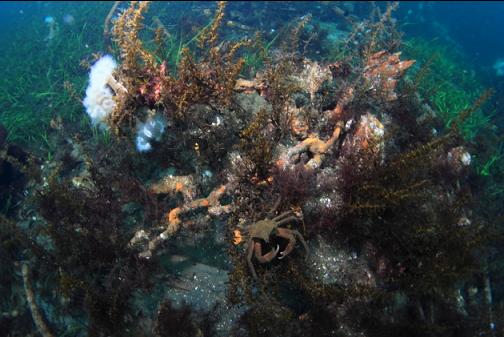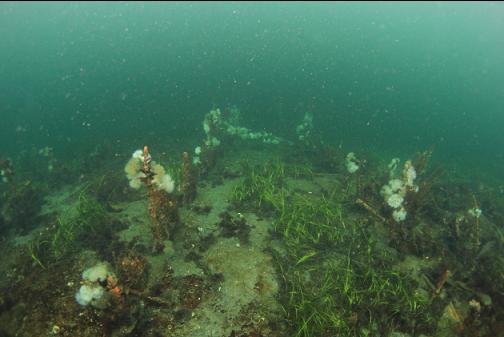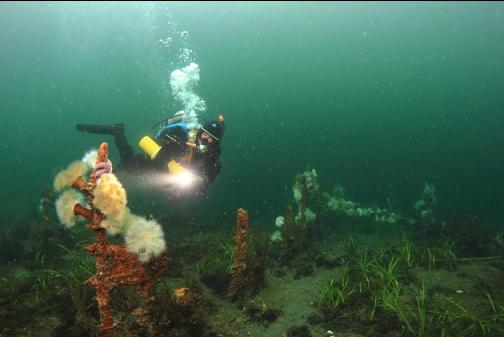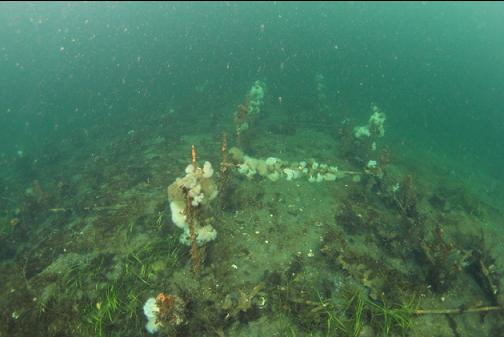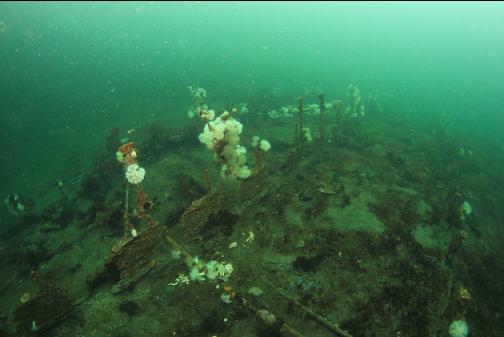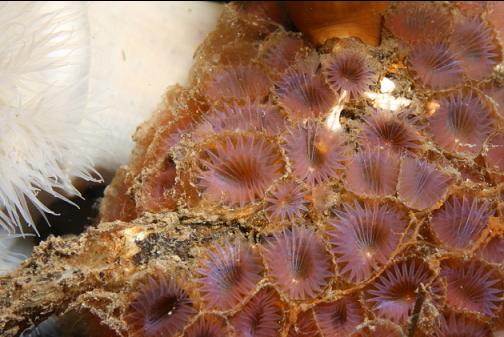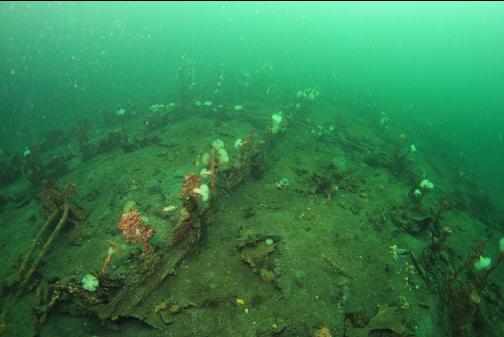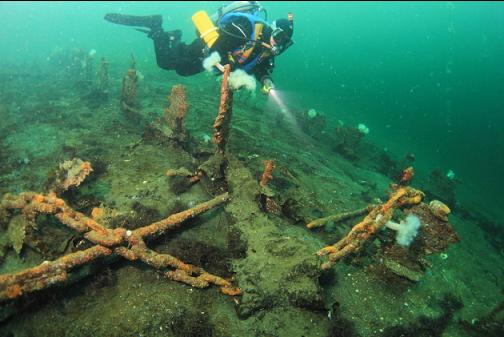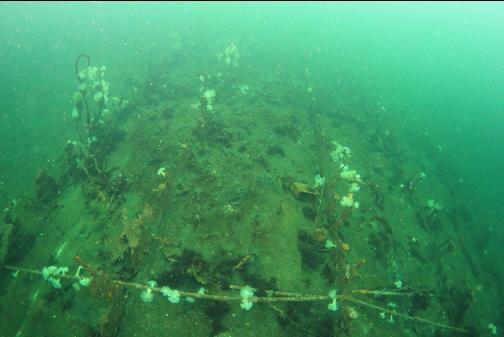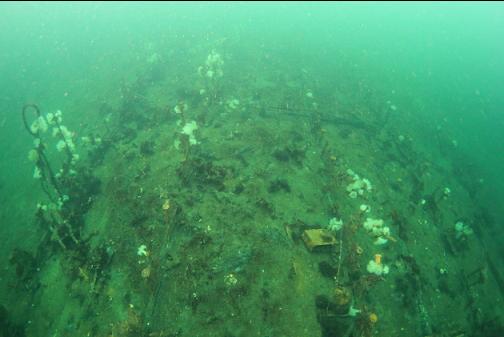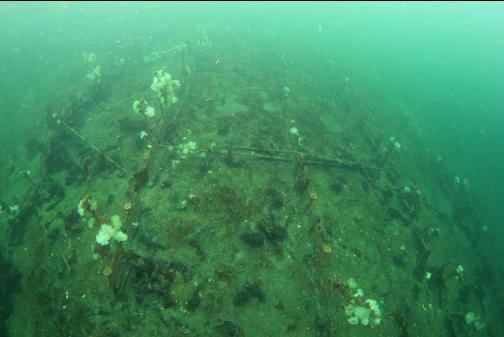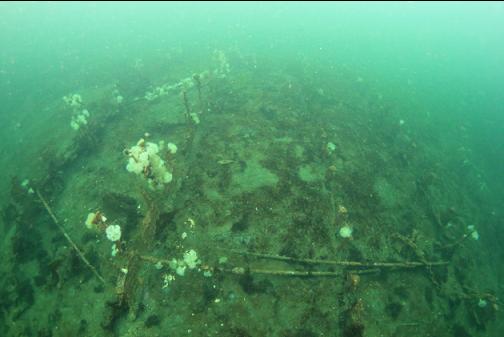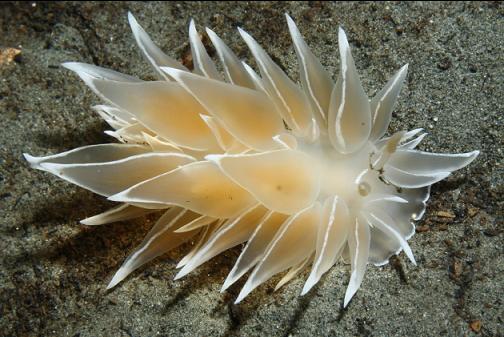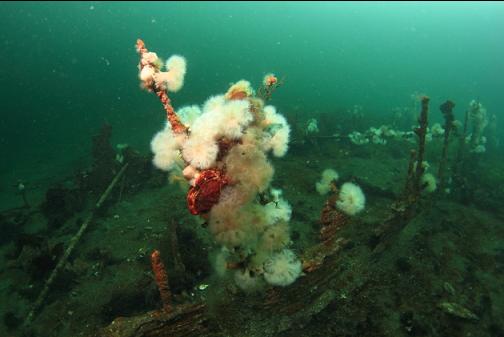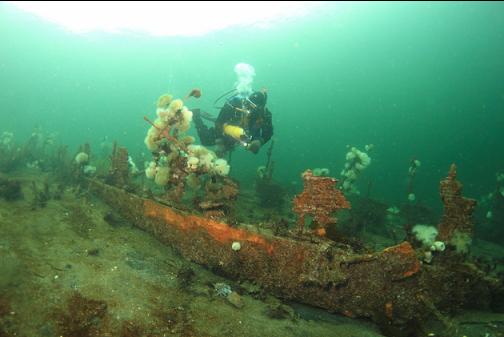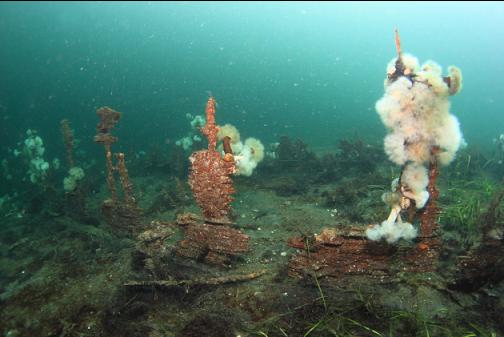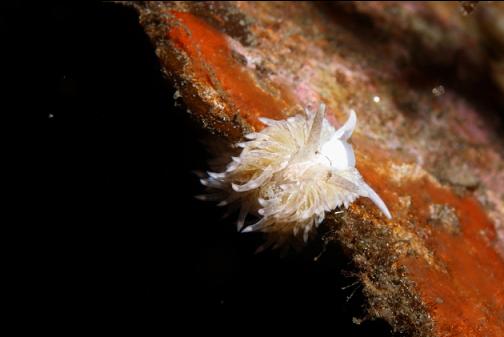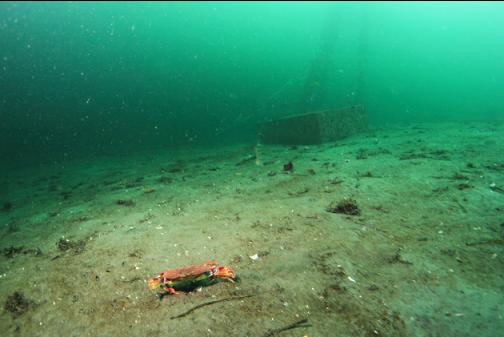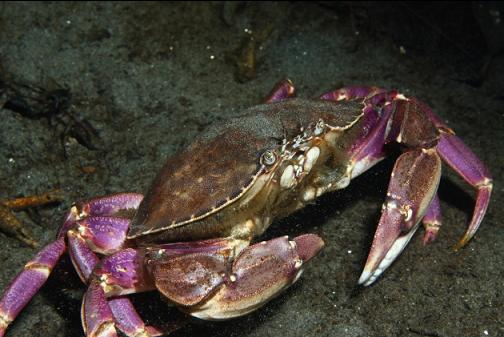 With the good visibility, I could see the pilings from the wreck.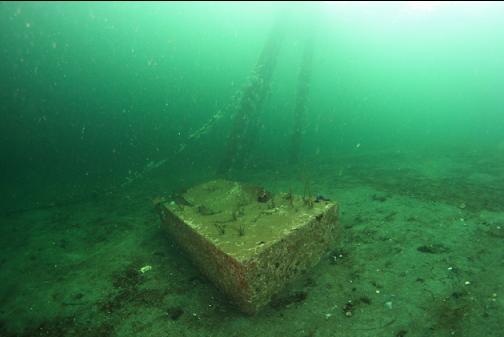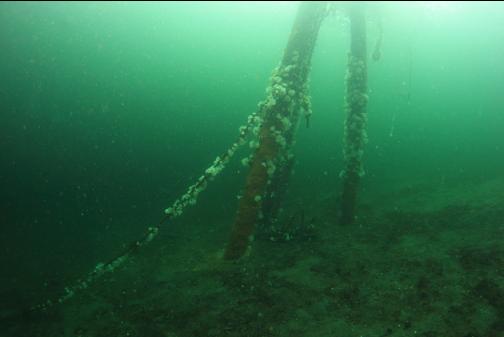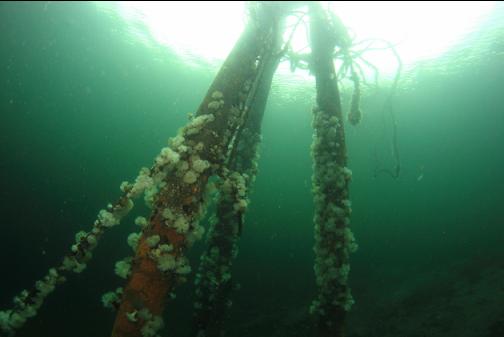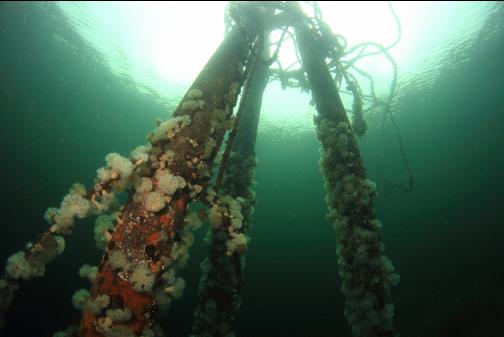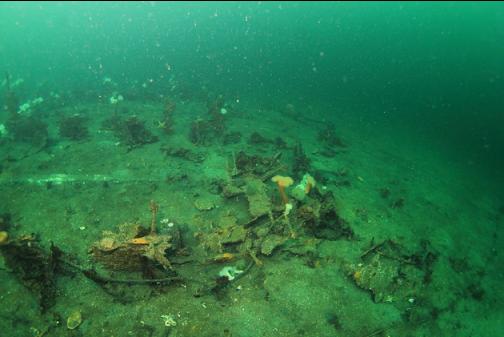 The deeper end of the wreckage: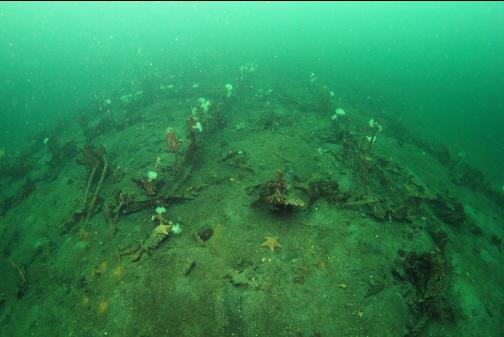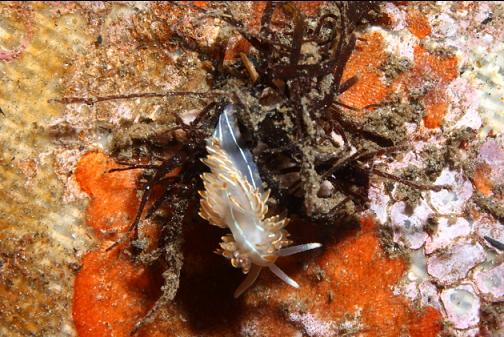 I continued to swim out deeper into the harbour and found the sunken boom boat that I saw before near the drydocks. Last time, the boom boat was surrounded by sea pens, but today I didn't see a single one. In the distance, a bit farther out, I could see the shadow of the sunken drydocks.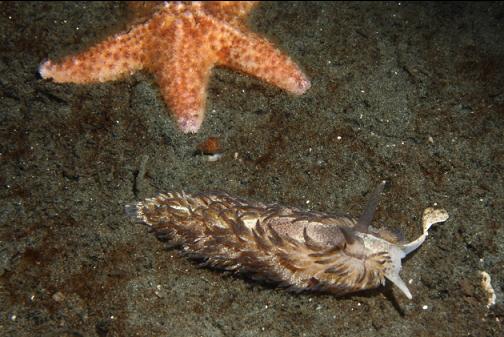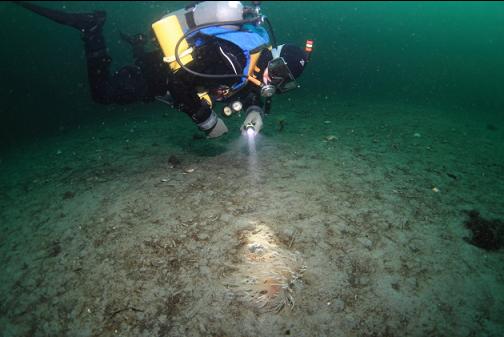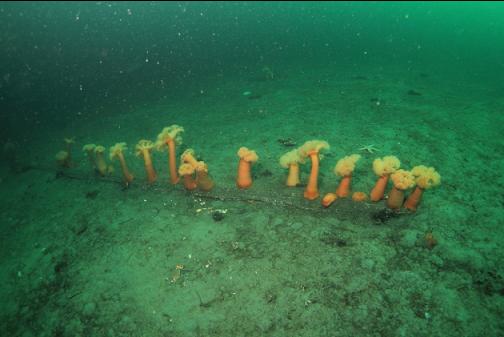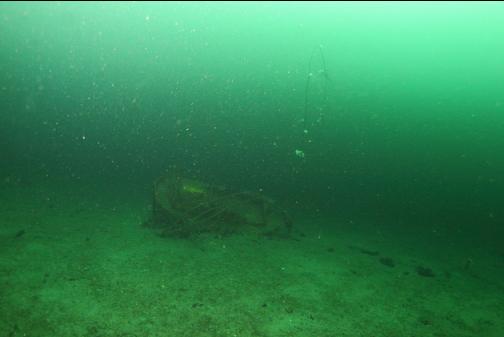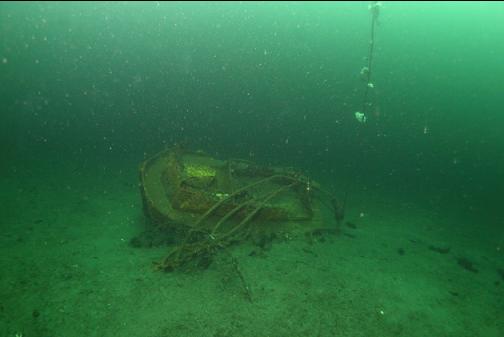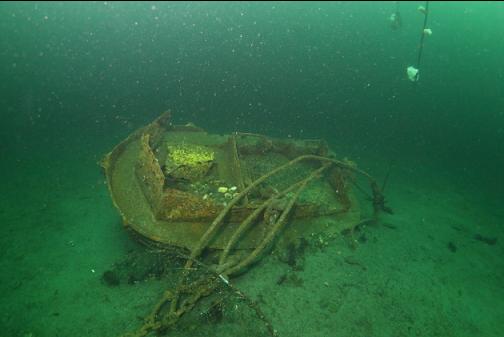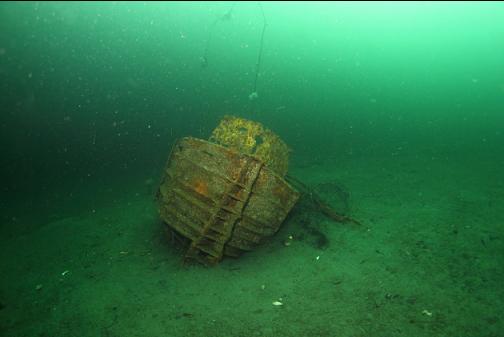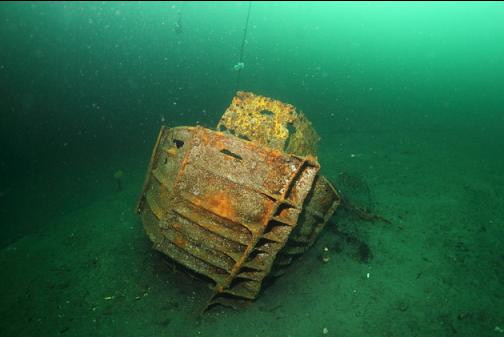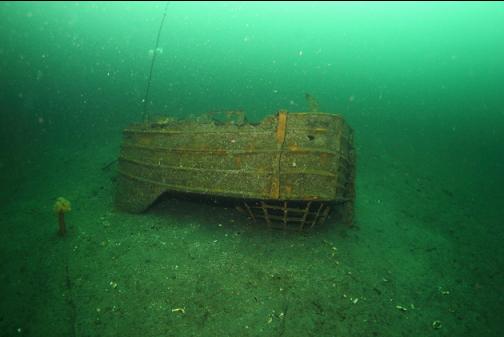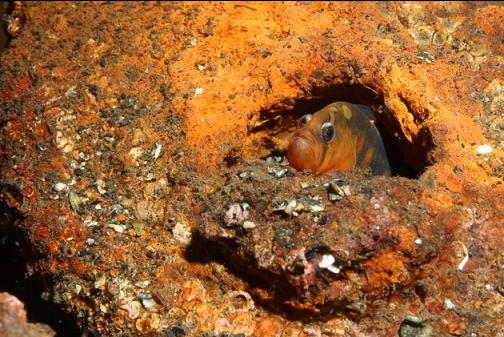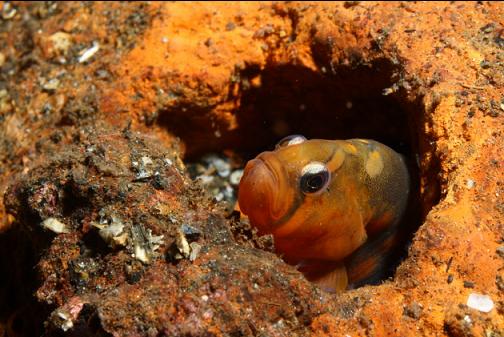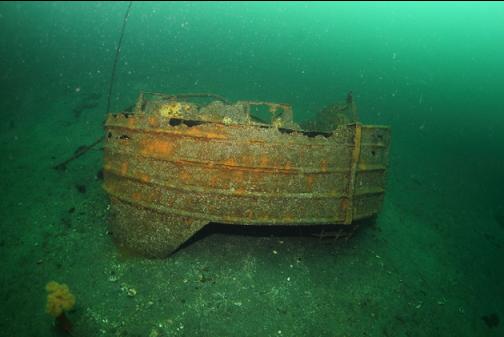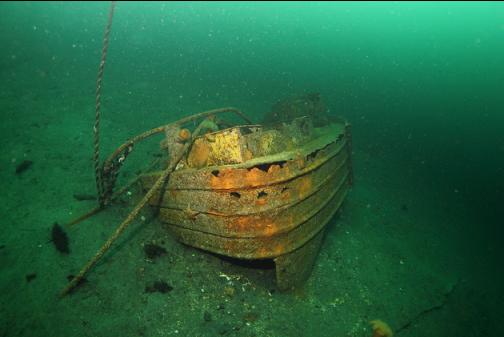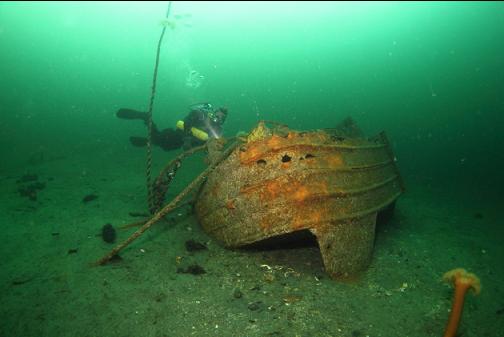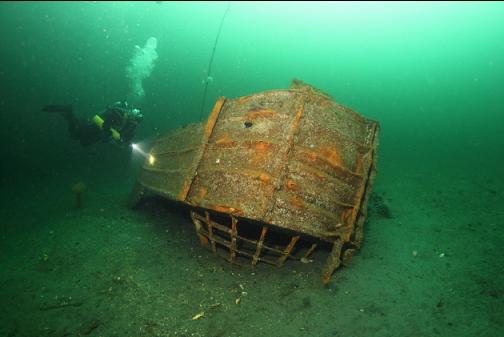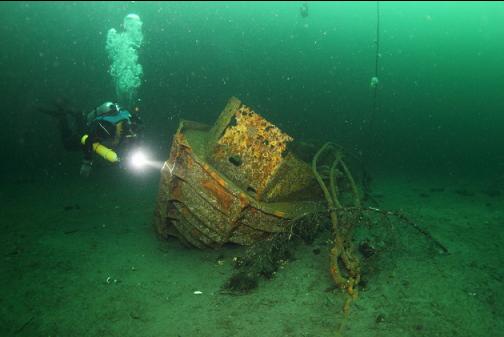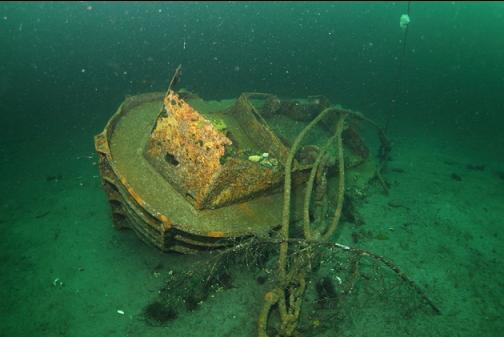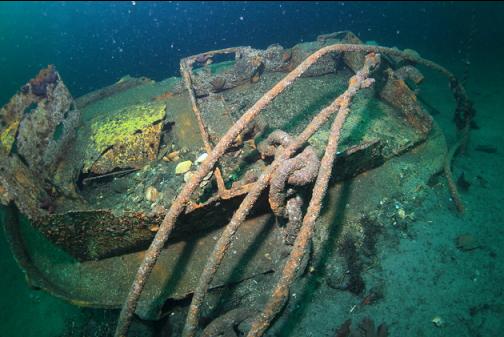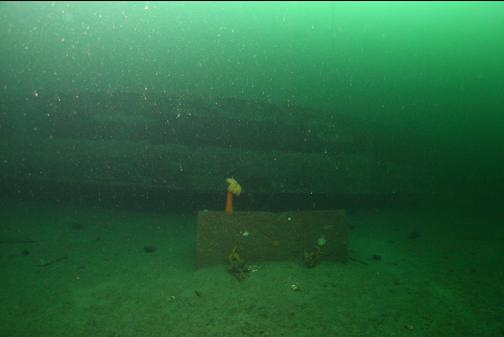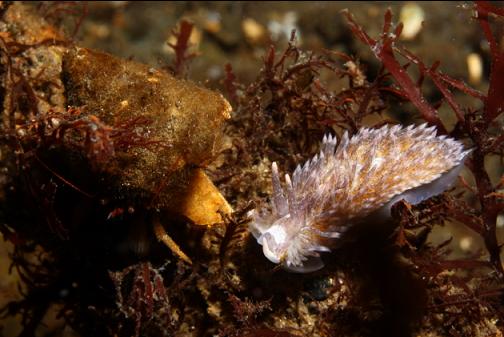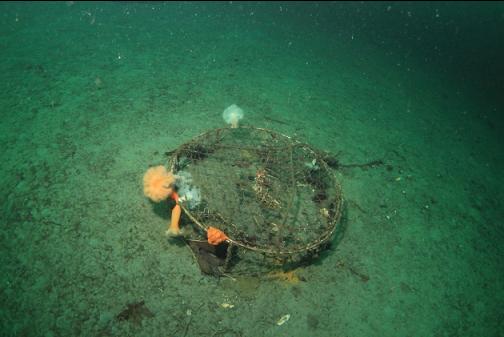 I swam back up at the shallow part of the wreckage. I was diving here at high tide. At low tide, some of this area would probably be exposed up on the beach. I looked around the internet for a hint of what this wreck might be and had no luck. I also looked in the online B.C. archives for old photos of Chemainus that might show a wreck or ship used as a breakwater in this location, but again, didn't find anything. Judging by it's deteriorated condition, I'd guess it has been here for many decades.