At the end of Cockle Lane, the zoning map shows a public right-of-way leading to the water on the South side of Sooke Basin. I wasn't really motivated to dive here before since it's fairly shallow and it's not in an area that's exposed to current. I've spent most of my Sooke Harbour/Basin diving in the steeper, rocky areas near the current-swept Whiffin and Billings Spits. I assumed that in areas out of the current, the bottom would probably be pretty silty. I decided to dive here though, since the current-free location meant I could dive anytime and the marine chart showed an area that looked like it might be a rocky reef going down to about 30' deep about 200 meters off the beach.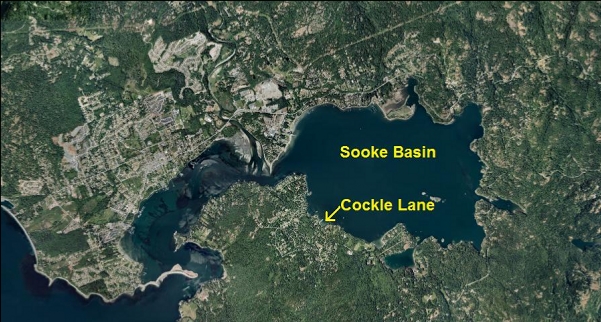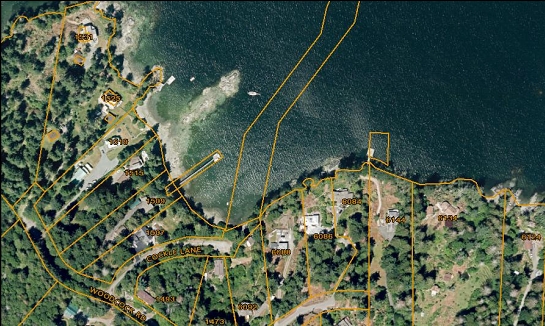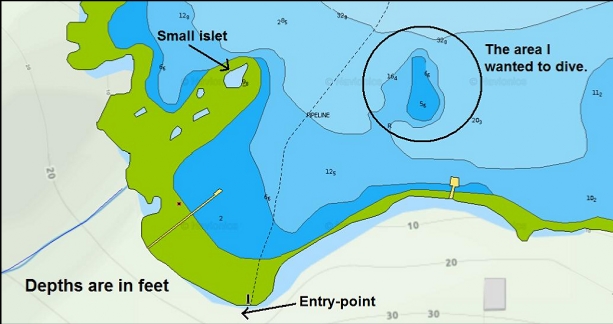 I came here on Sept. 11, 2021. There is a short, mostly rotted-away set of steps (that someone seemed to have been starting to repair) leading down to a beach that is mostly covered at high tide.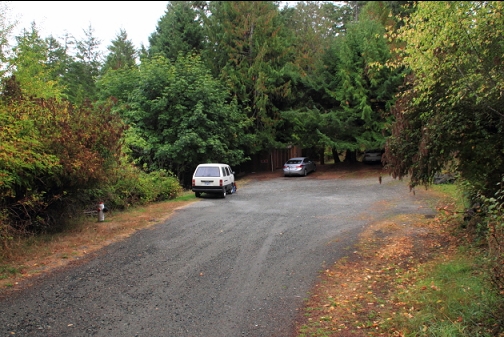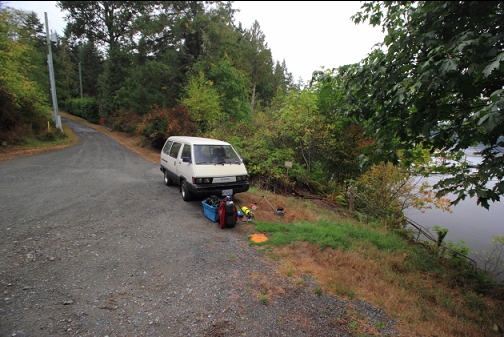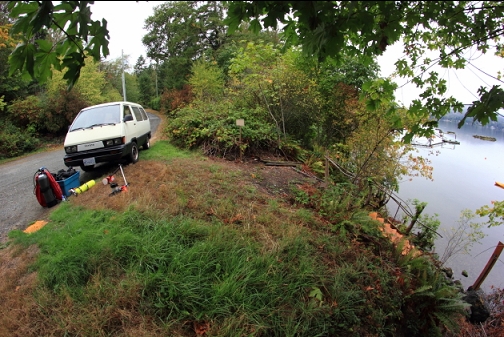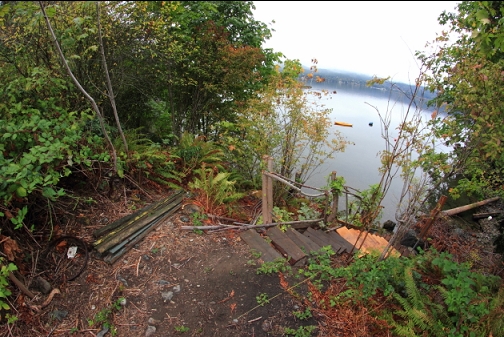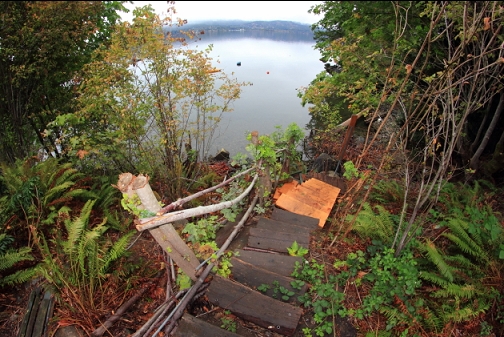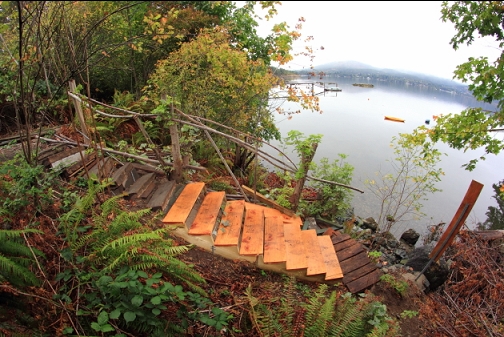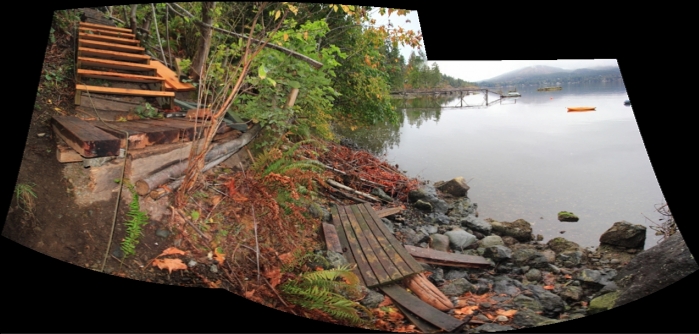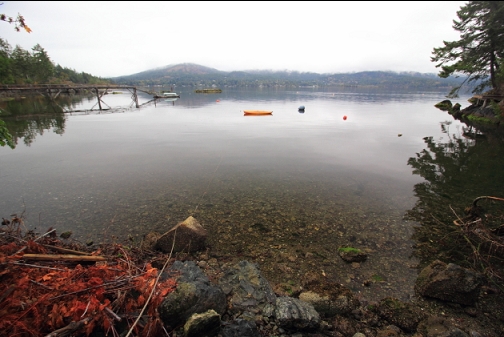 I swam out on the surface until I reached the outside of the bay. Then I descended and followed my compass sort-of North-East towards the probably-rocky area shown on the chart. I started to see some boulders with orange plumose anemones on them about 20' deep. Everything was covered with a grey-brown coating of silt. Visibility was only about 10'.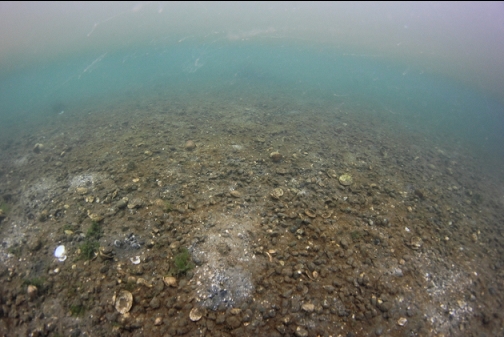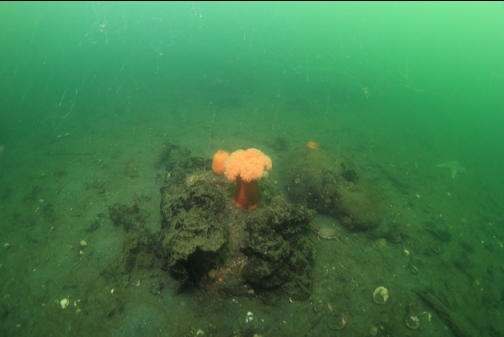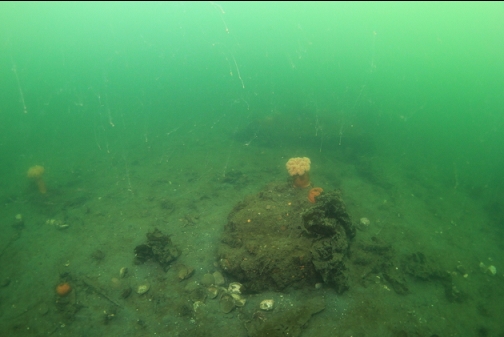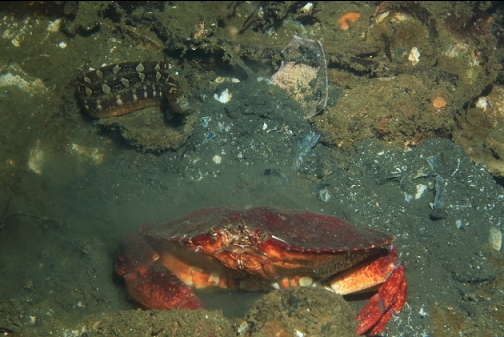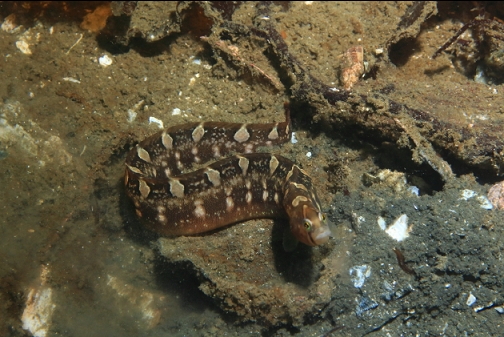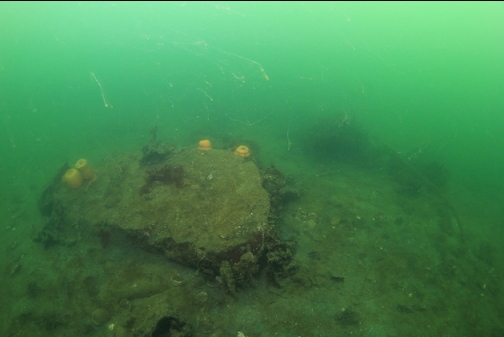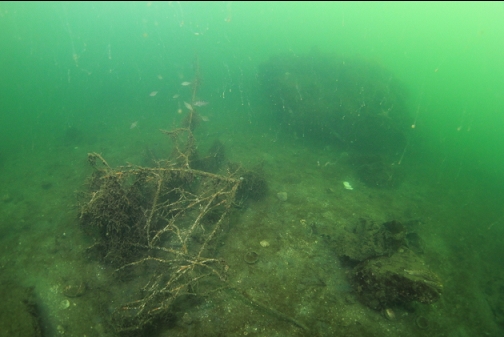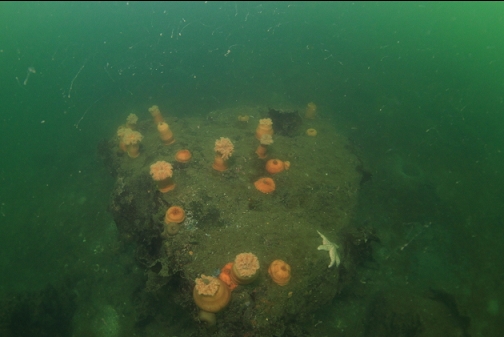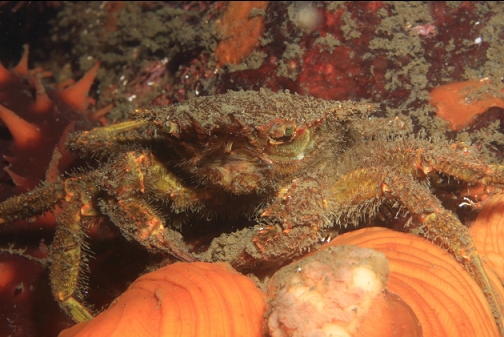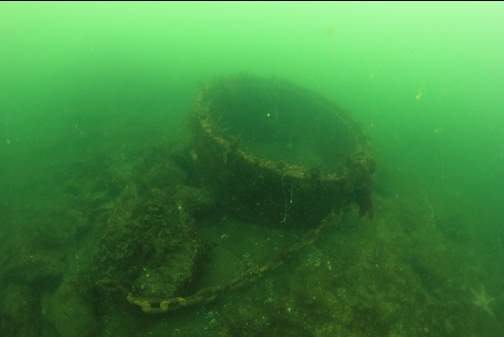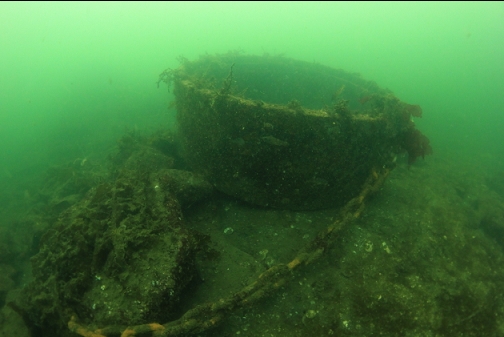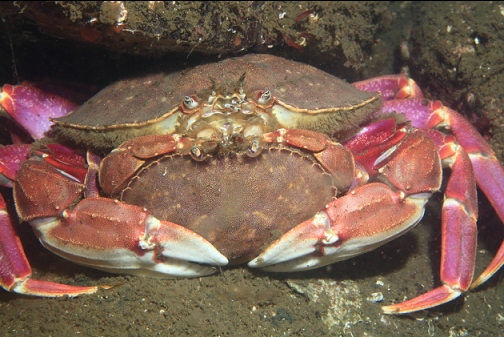 I reached the rocky reef I was looking for. The far side went down to about 32' deep. Other than the orange plumose anemones, there were lots of California cucumbers (probably the most common species here) and a variety of crabs, including lots of European green crabs.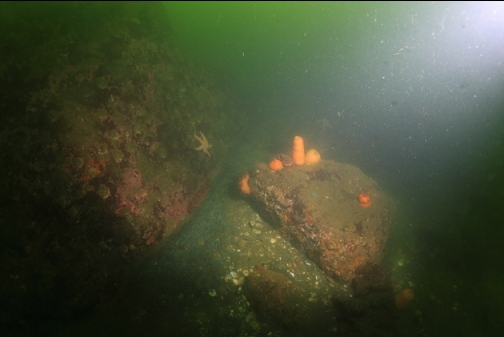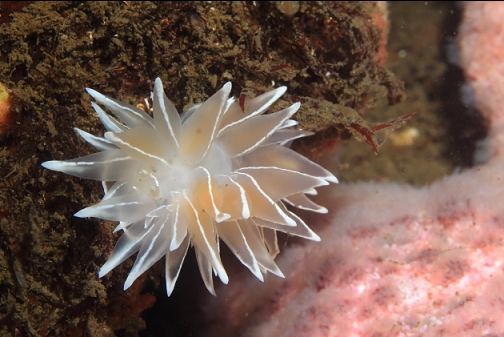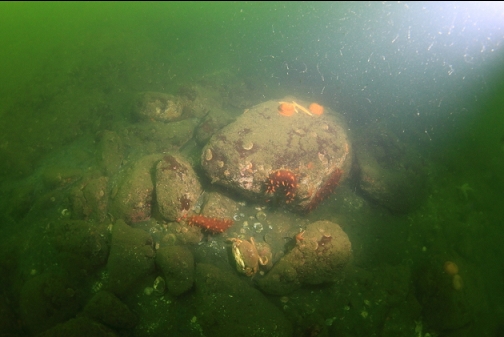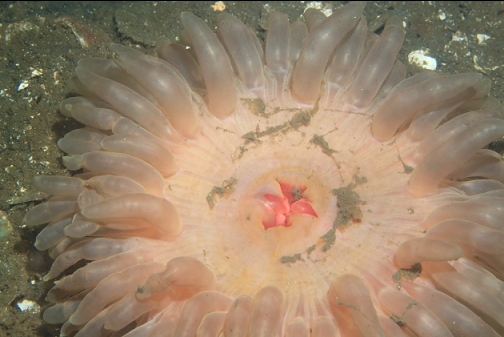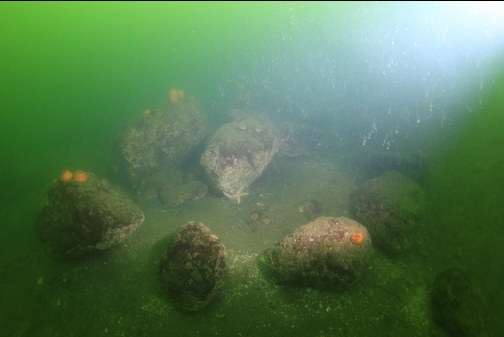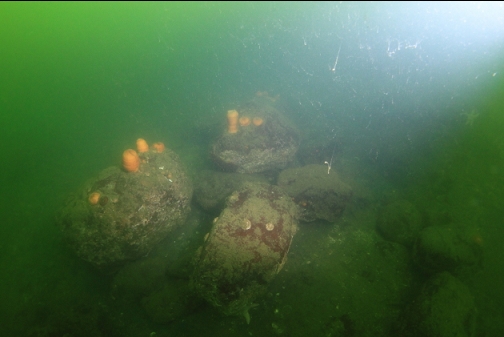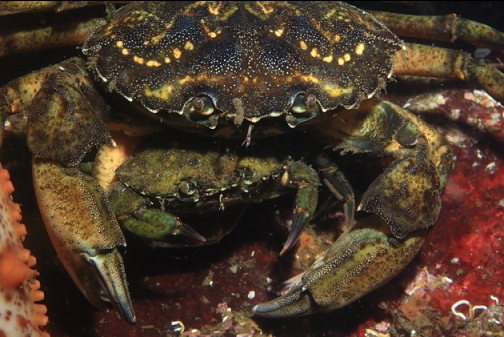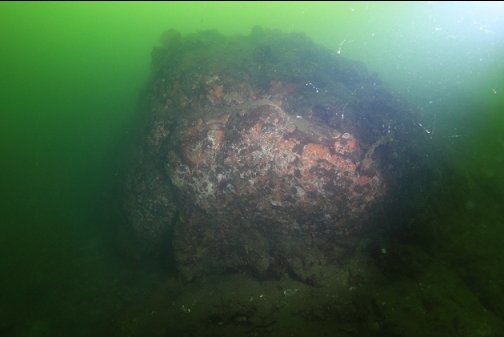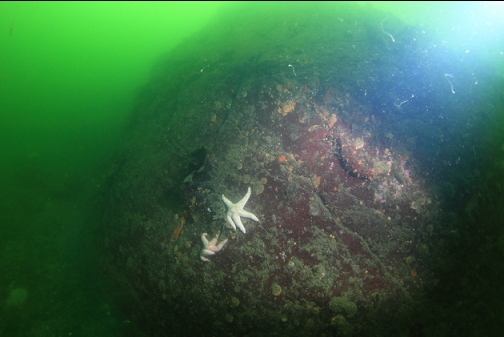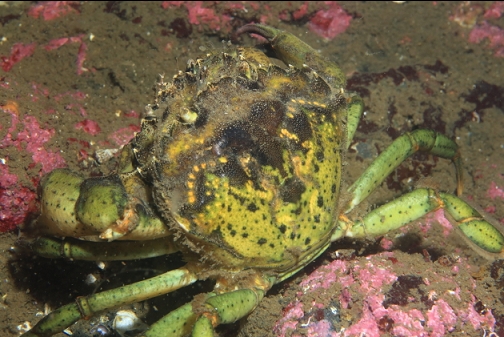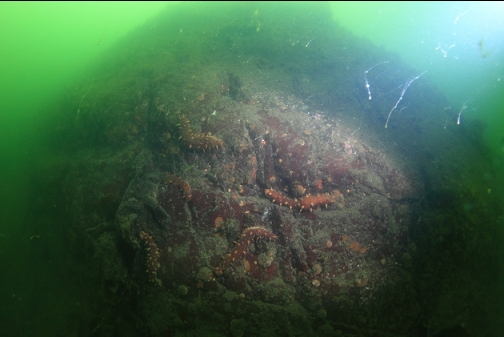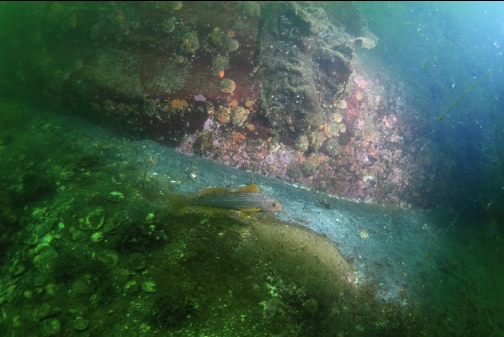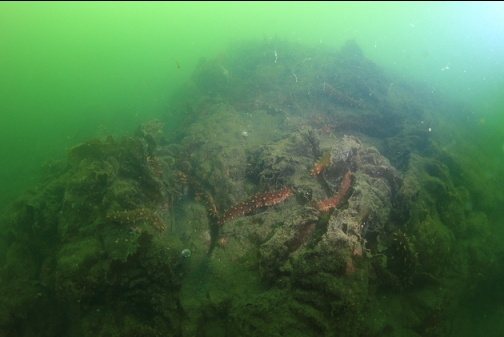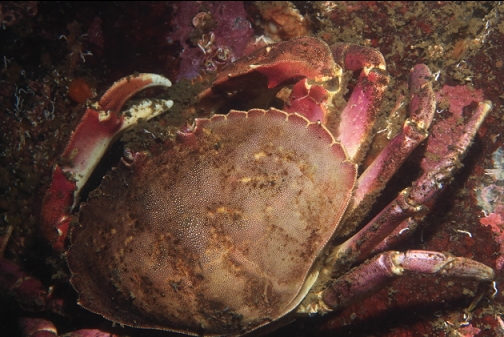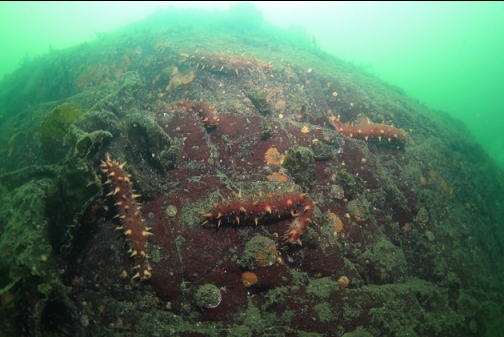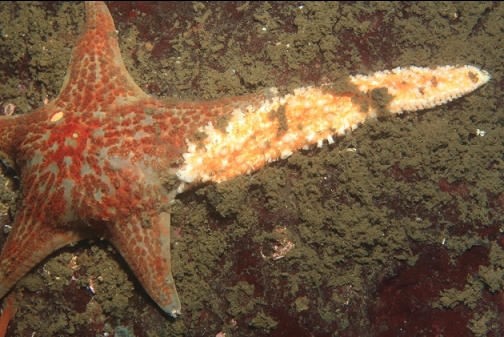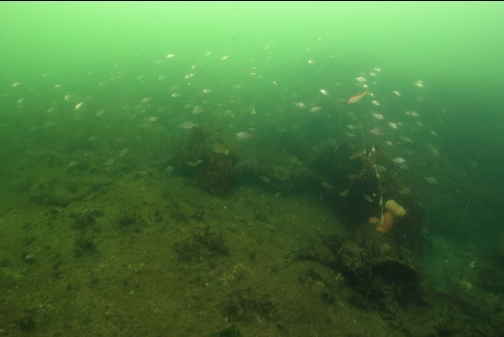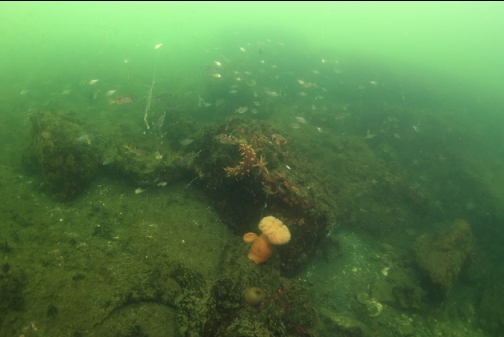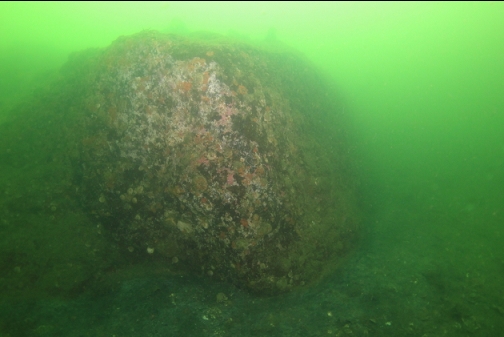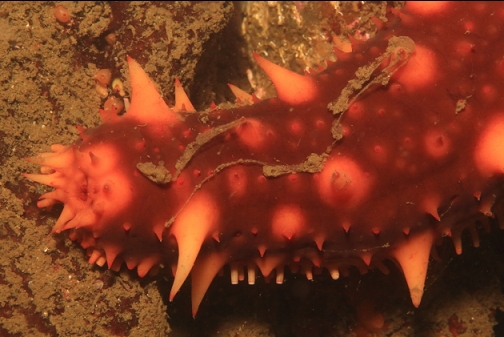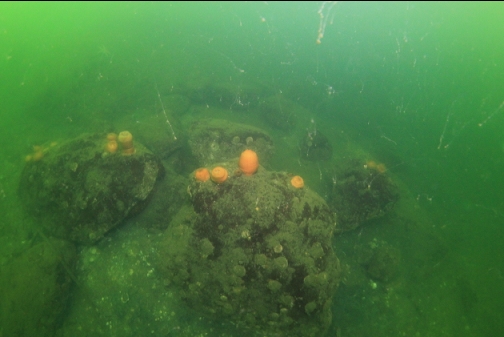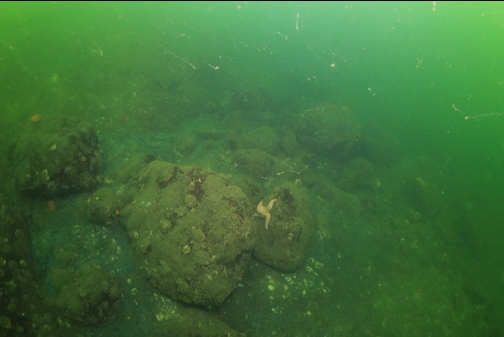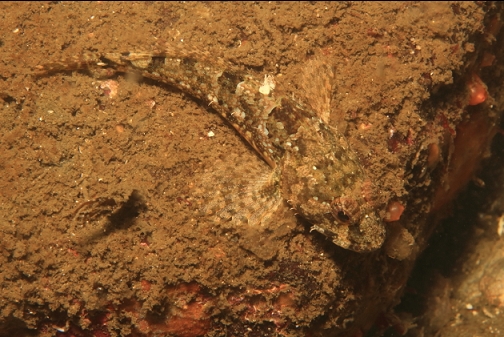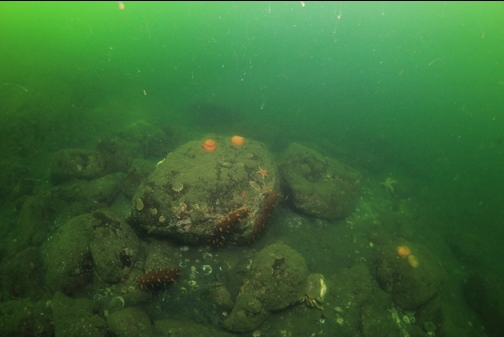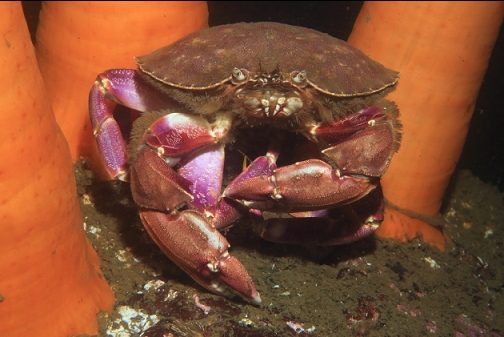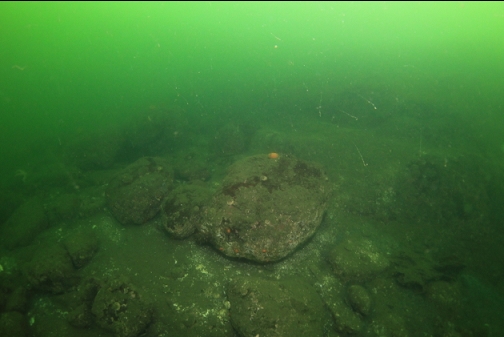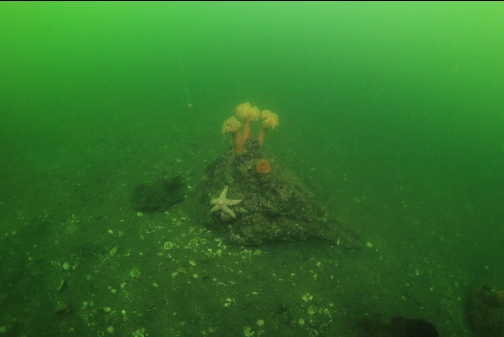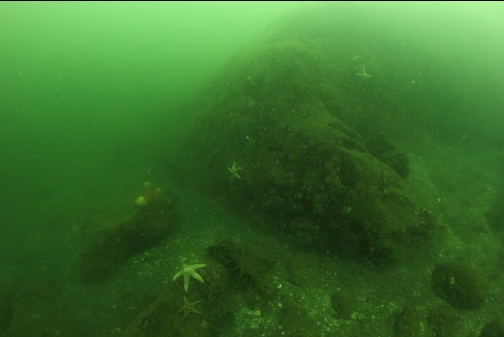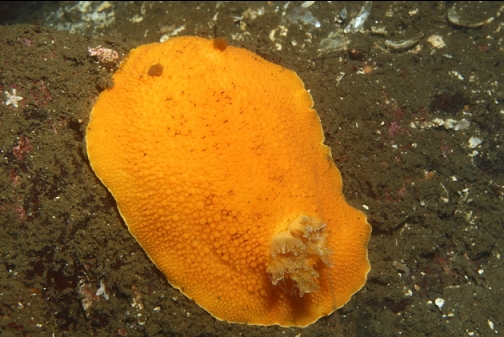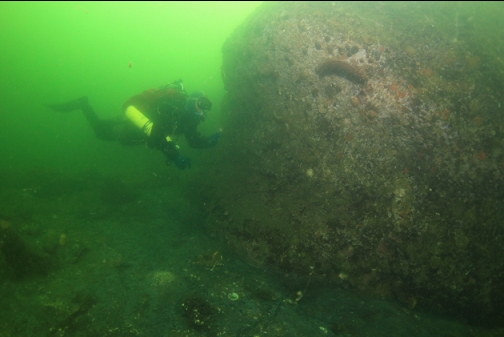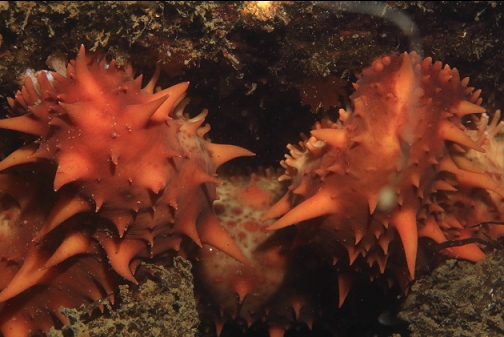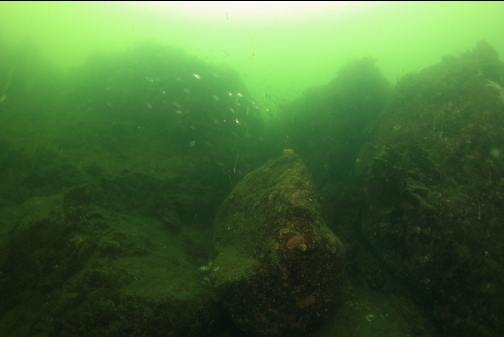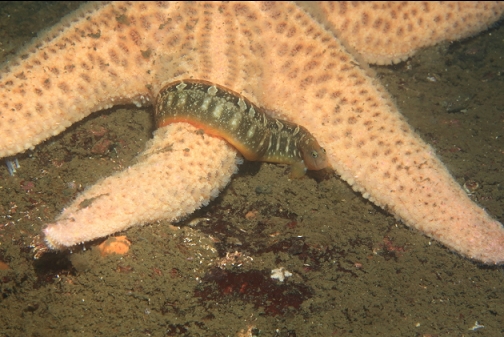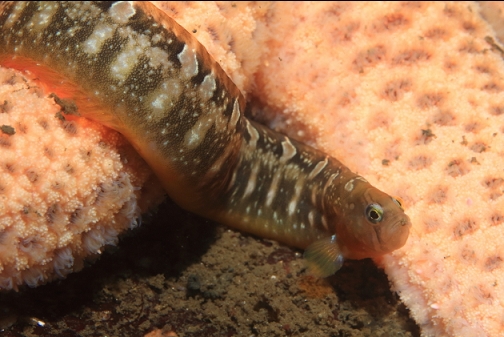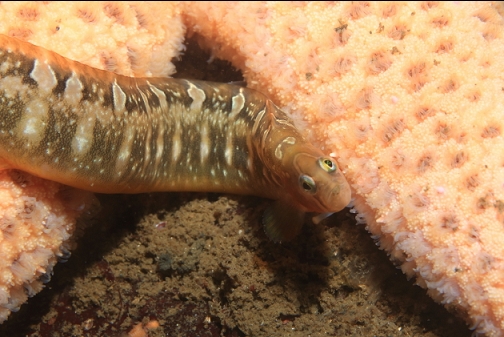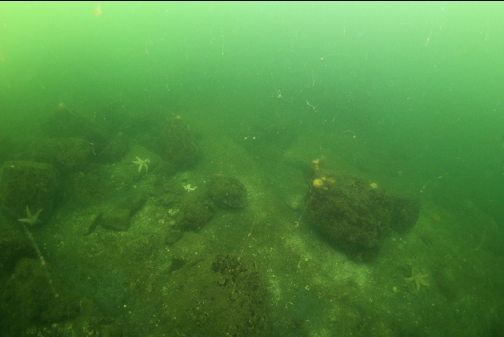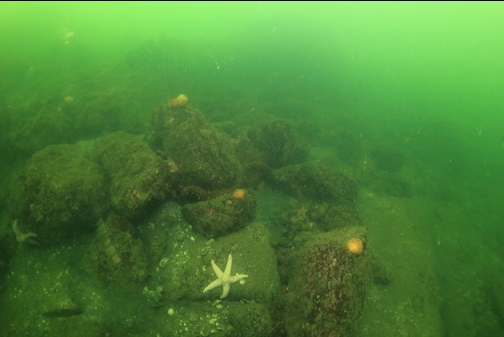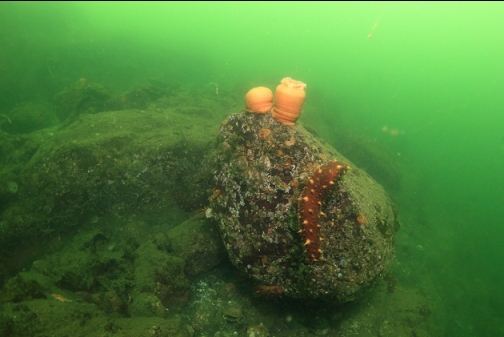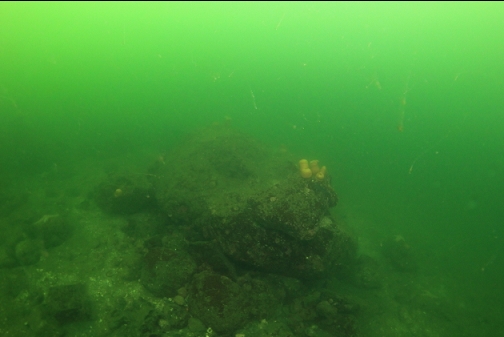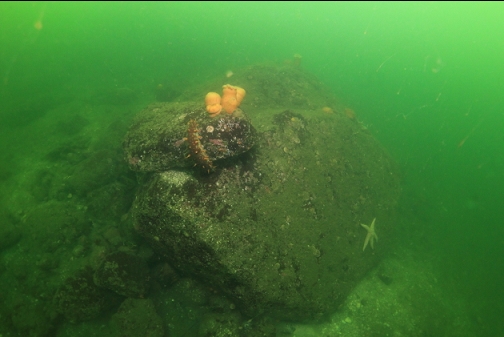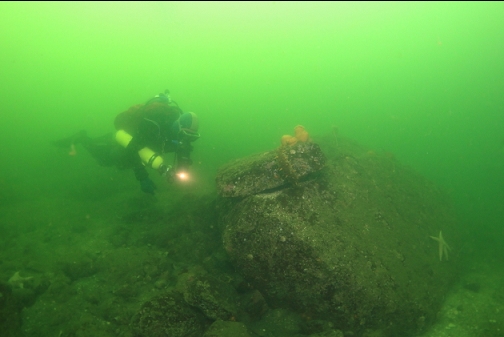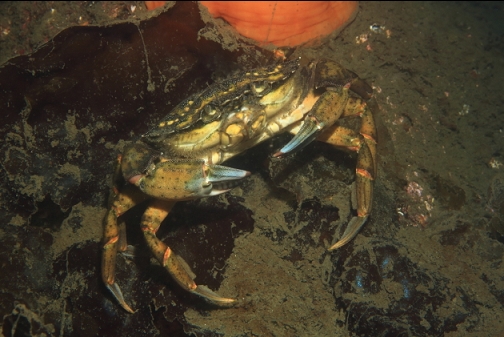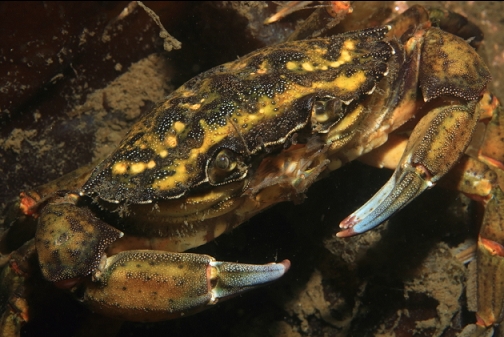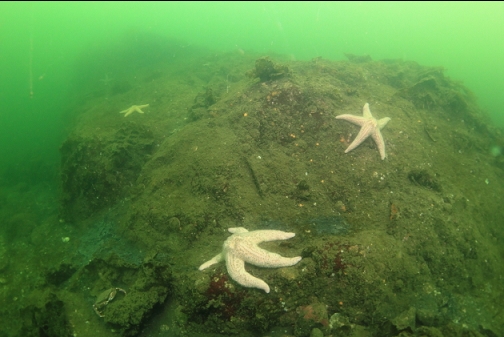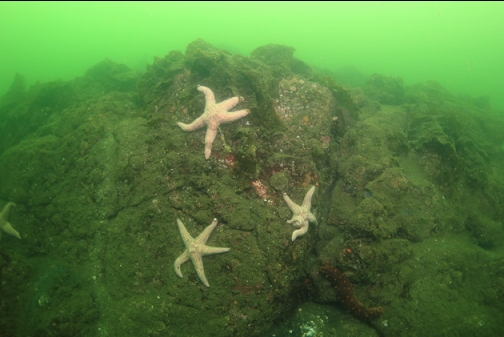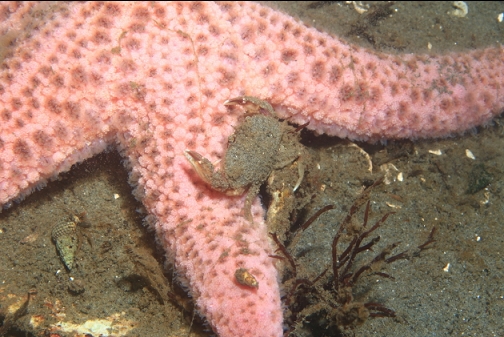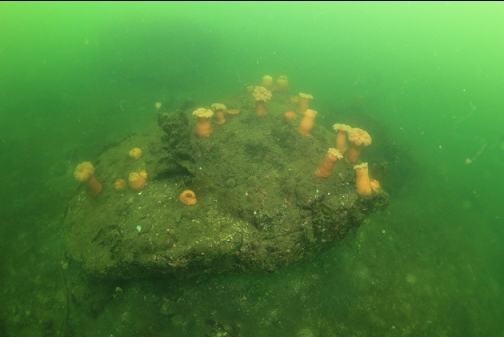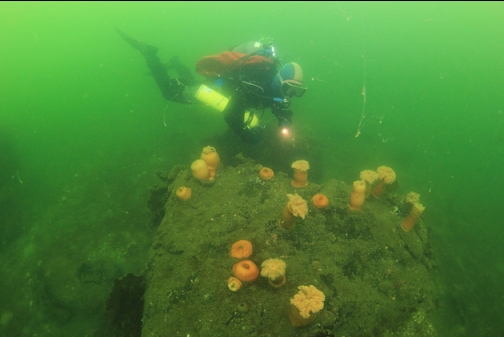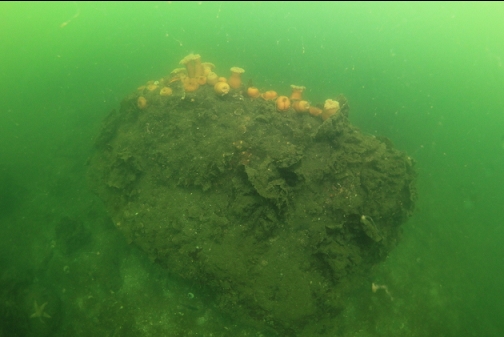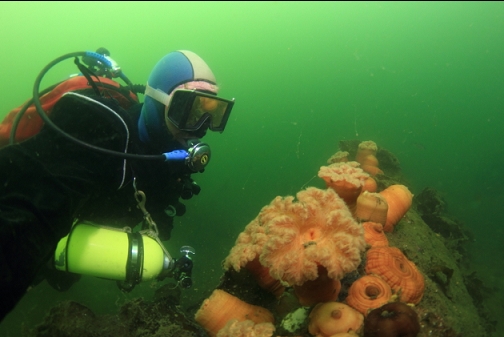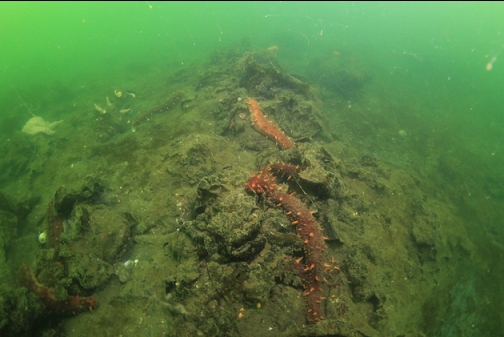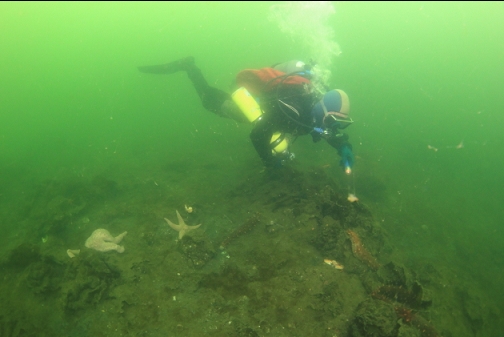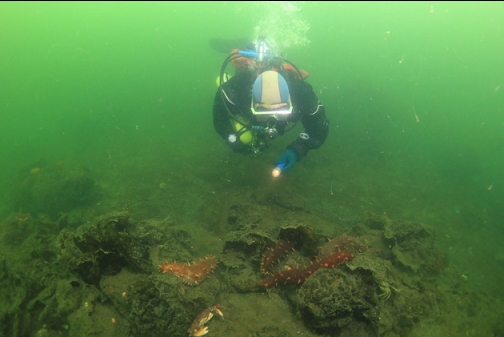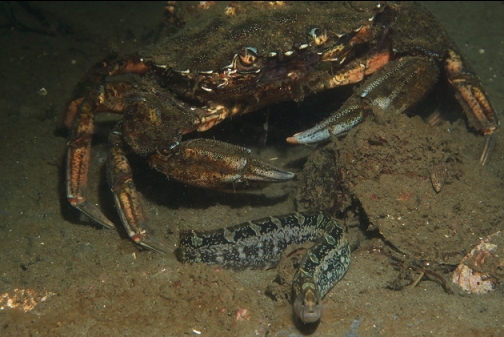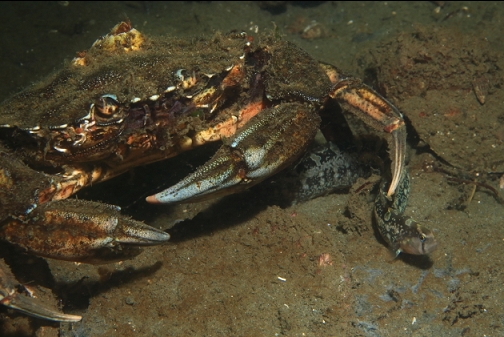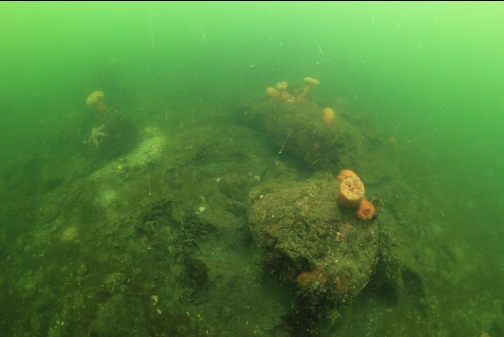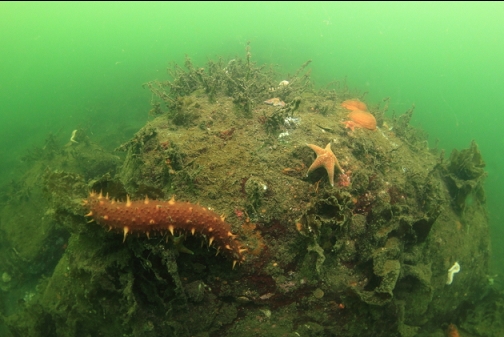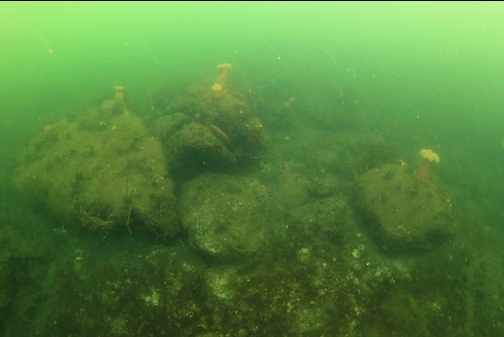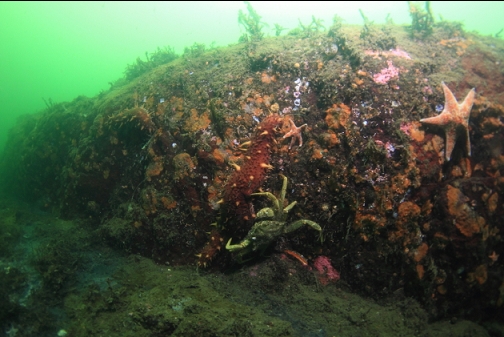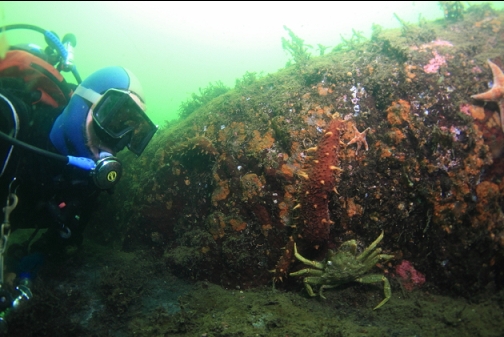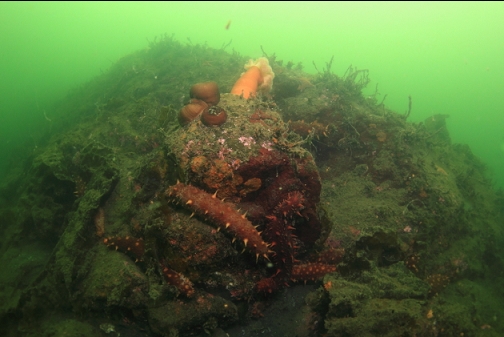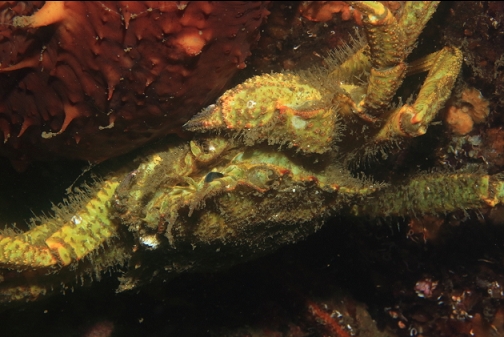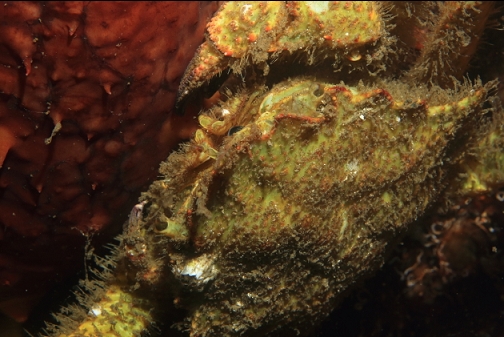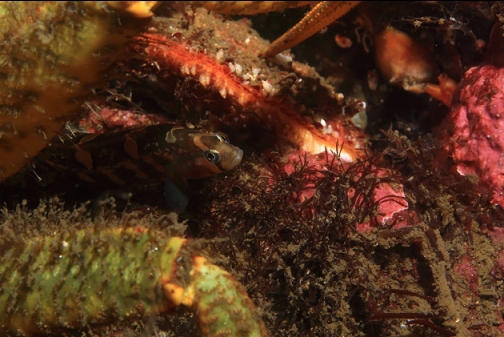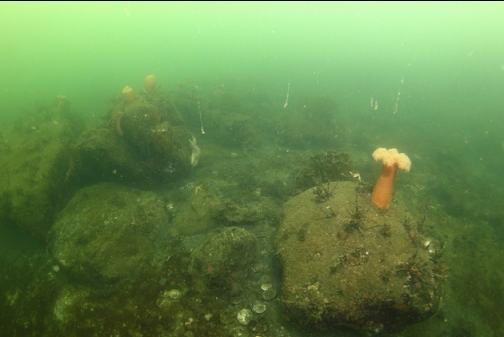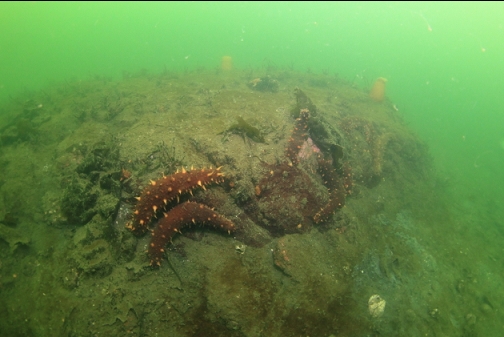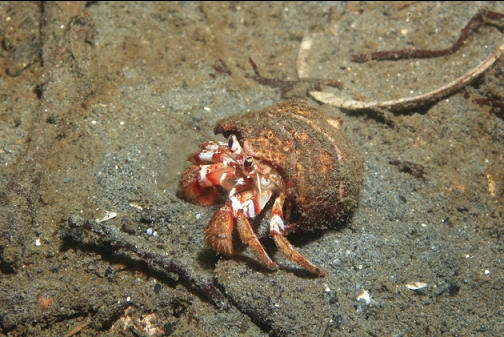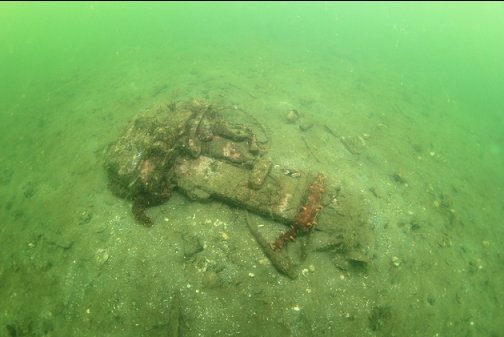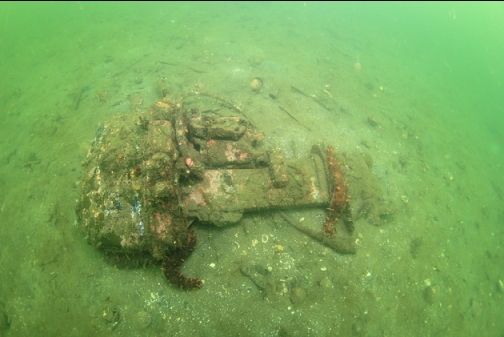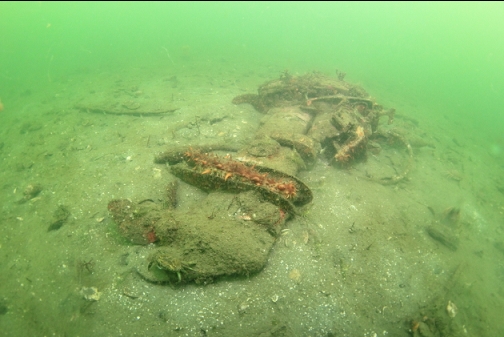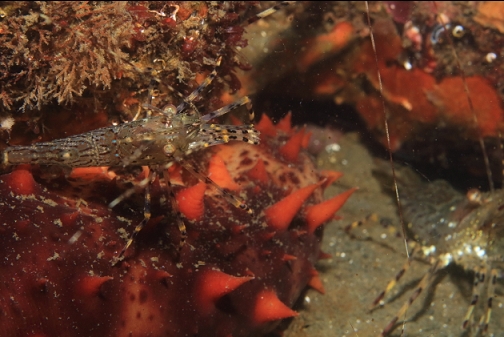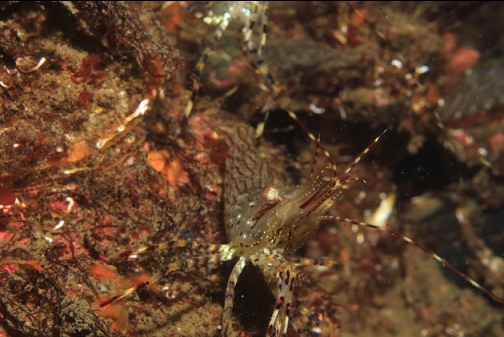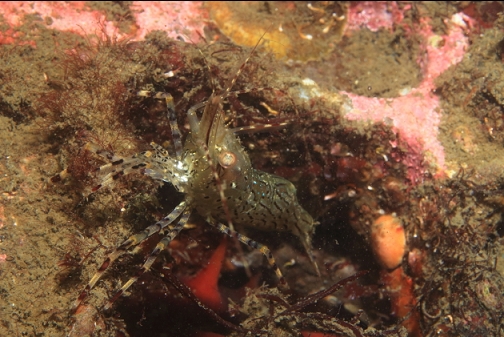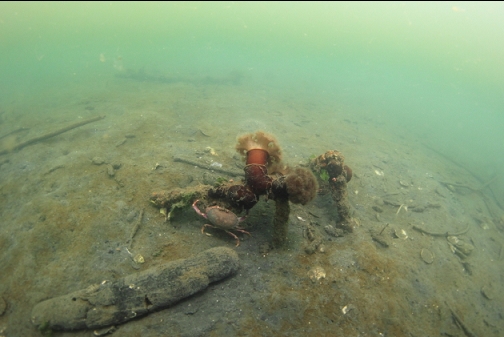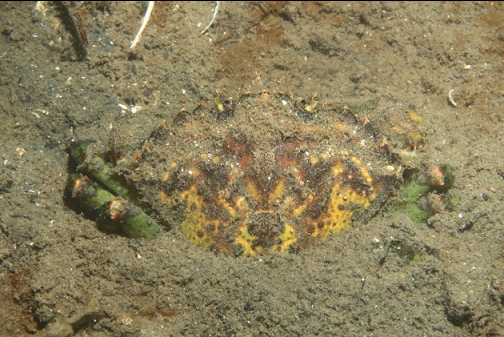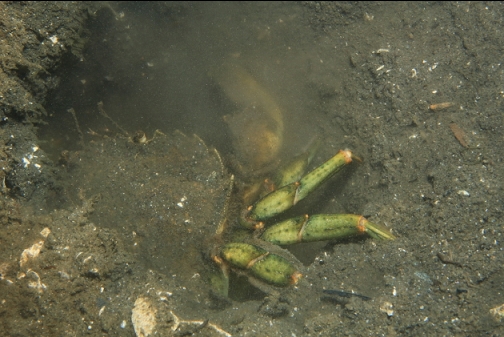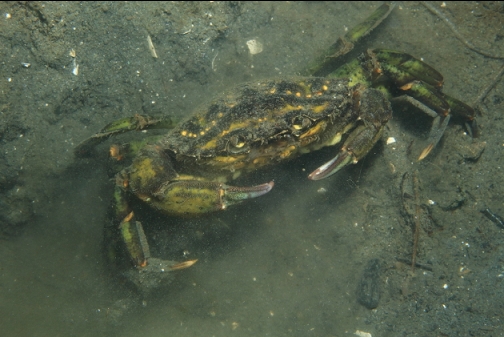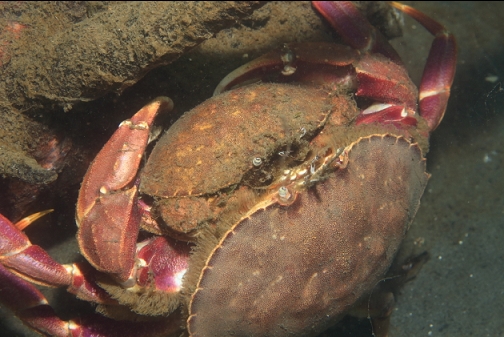 Maybe it was the bad visibility, but I was disappointed with this place. Compared to the reasonably-colourful places I've been diving in Sooke Harbour/Basin, this spot seemed silty and had very few fish. Other than the standard Sooke Basin gunnels I saw some small groups of juvenile yellowtail rockfish, juvenile perch and a single kelp greenling. Despite the relatively-easy entry, I probably won't be back for a while.