I was looking for more of the Land Title Act's public right-of-ways to the shoreline in the Sooke Harbour/Basin area and saw this one across from Billings Spit. Google Earth and the CRD call it

Cornelius Rd

., but there's no street sign or anything. It's located between houses 6450 and 6458 on East Sooke Rd. The access looks like a driveway between the houses. At the end of this paved area, there's a short trail to the water. The marine chart shows a steep drop to a bit over 30' deep just to the left of this access point. The narrows at Billings Spit has pretty strong current (about 4 knots) so I was hoping for some interesting invertebrate life on the rocks.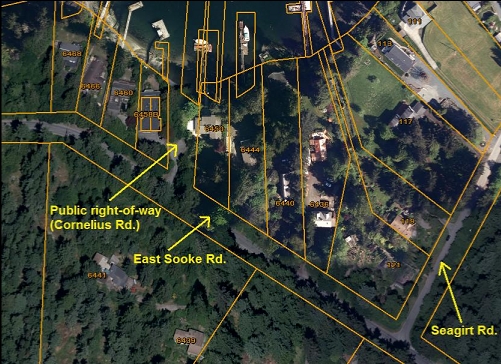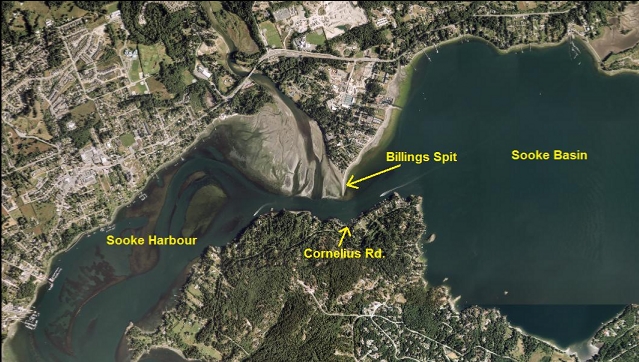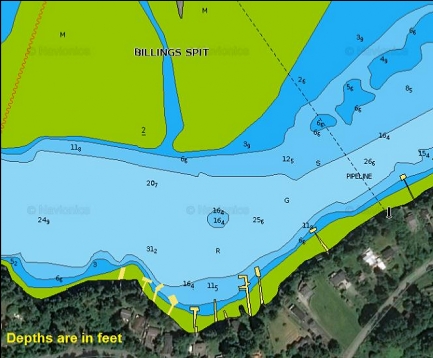 I came out here for a dive on Dec. 18, 2017.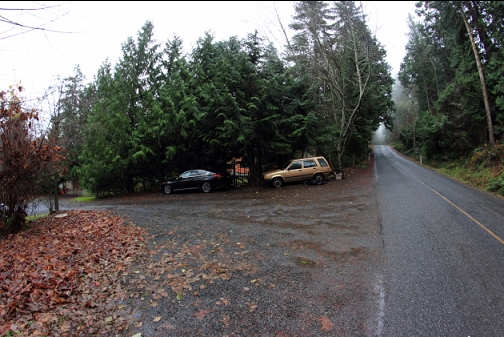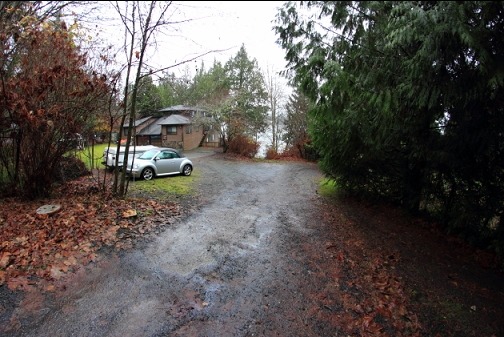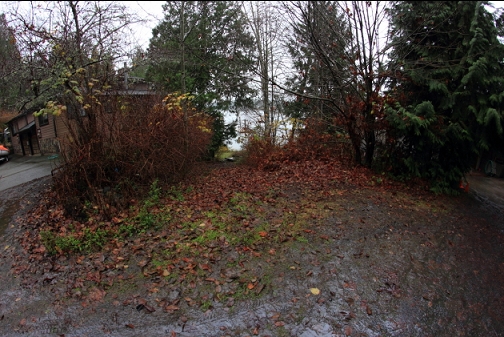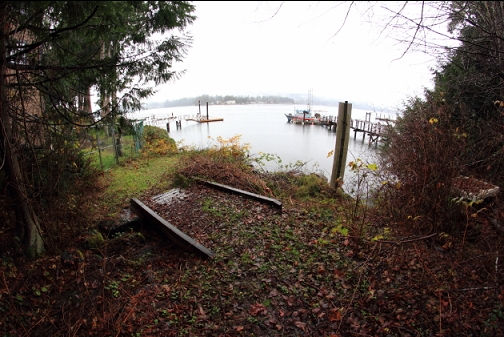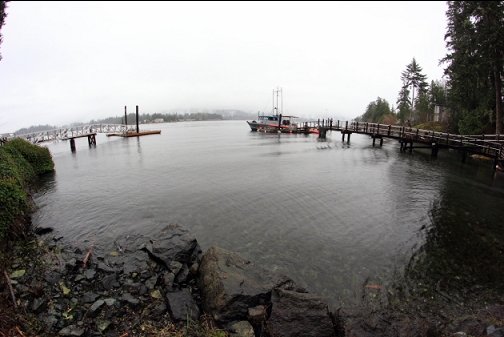 Visibility was quite decent, maybe 20-25'. Some of the pilings under the docks were covered with plumose anemones and tube worms.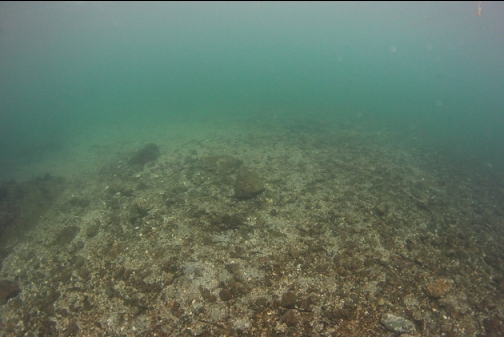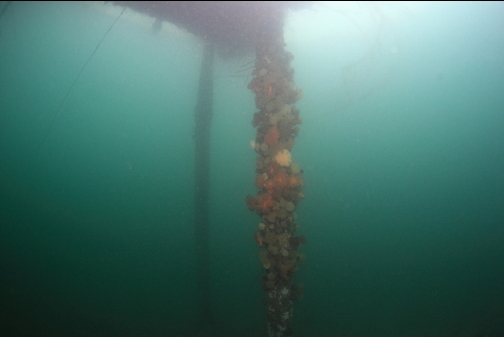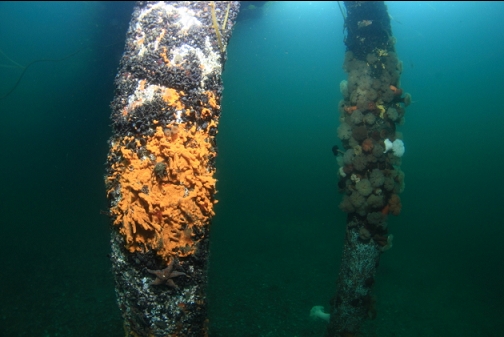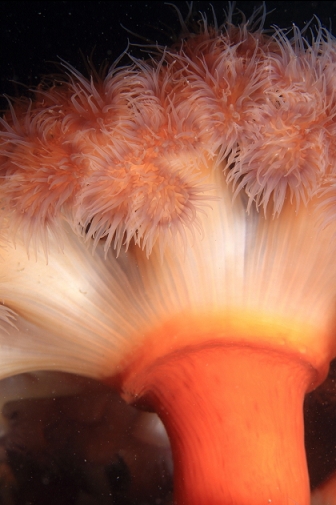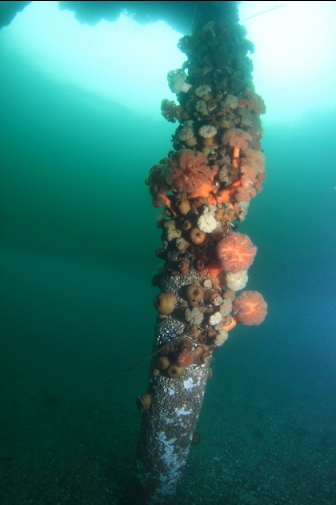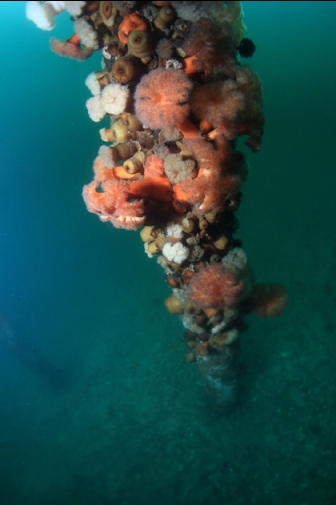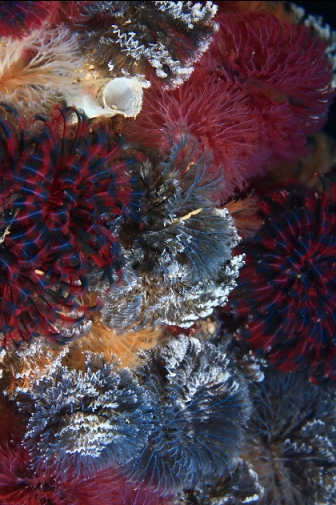 I swam out to the left and came across the steep area shown on the marine chart. It was a steeply-sloping rocky reef that went down to 42' deep (high tide). There were hardly any fish, but I was impressed by the amount of invertebrates. The most obvious were the clusters of plumose anemones. There were also lots of baby dungeness crabs and a variety of nudibranchs.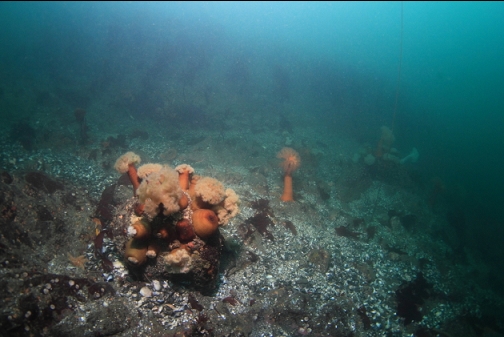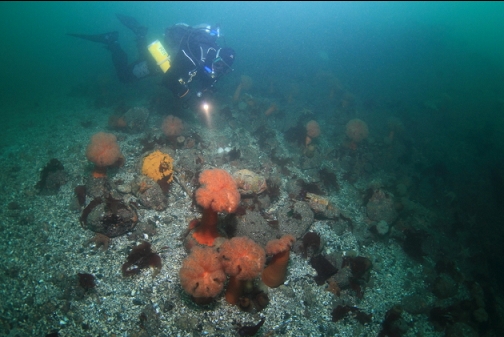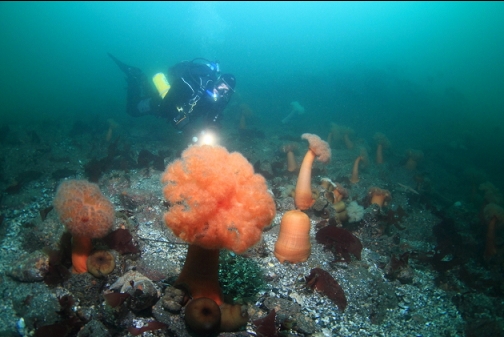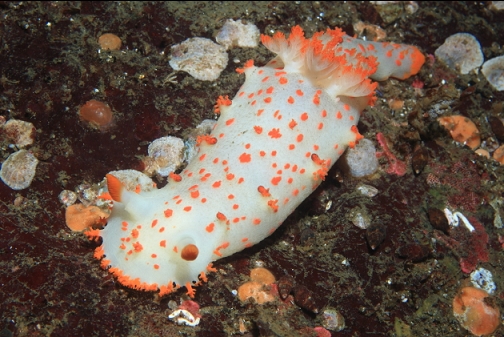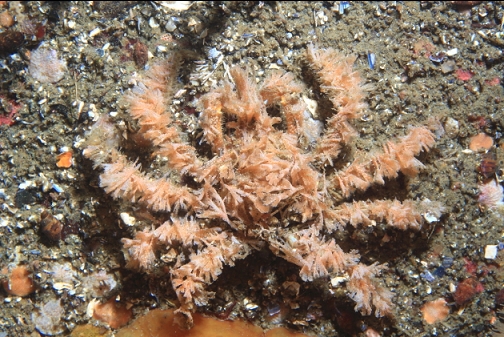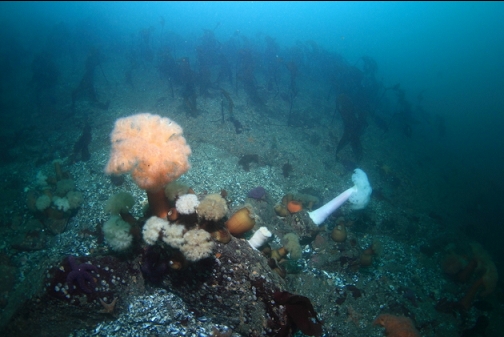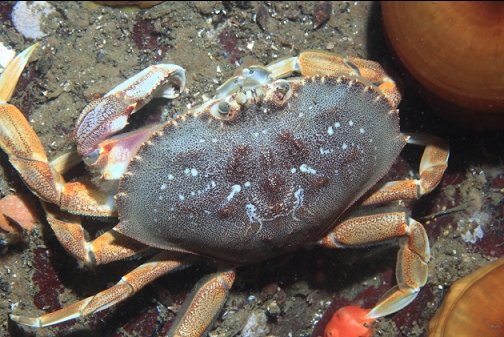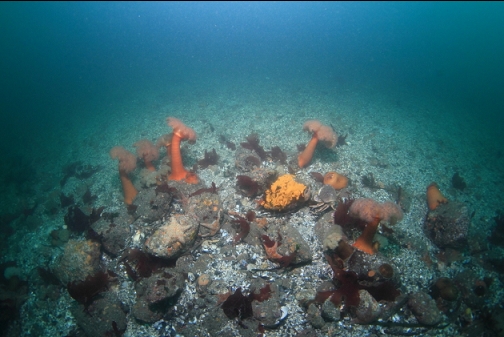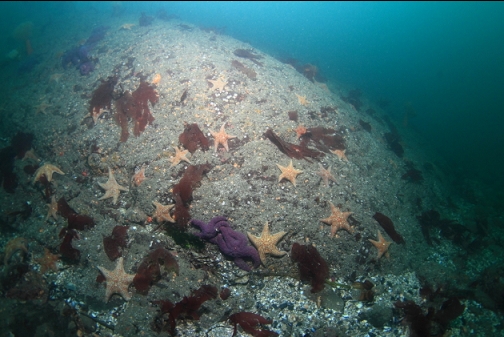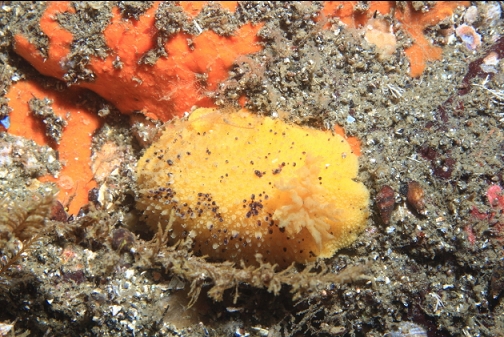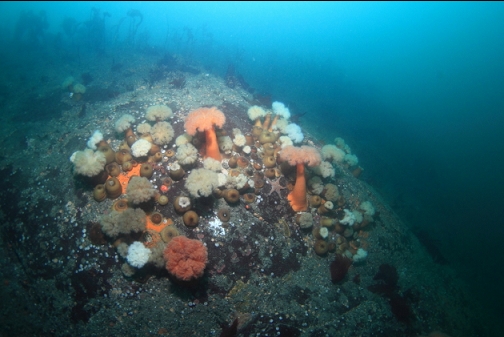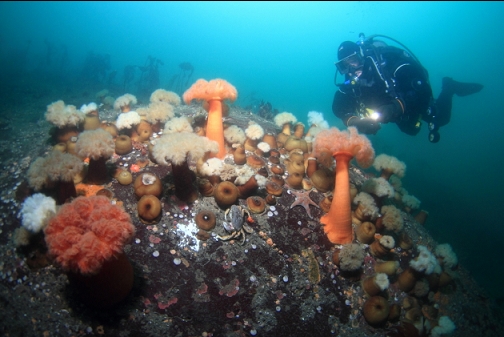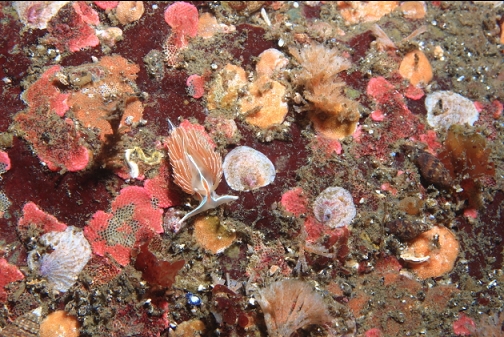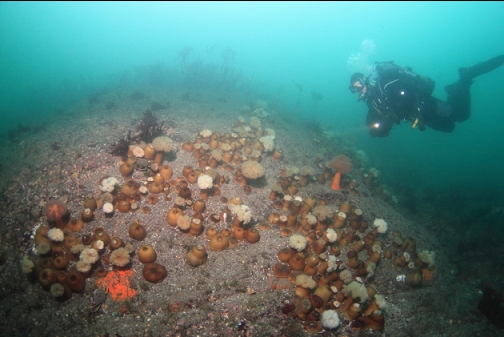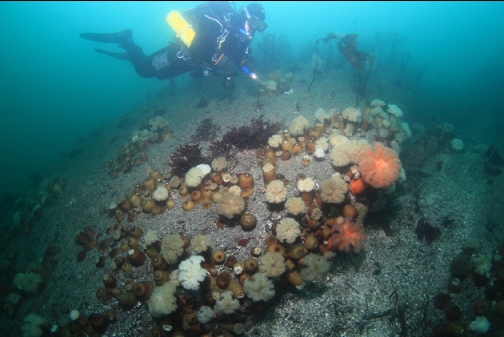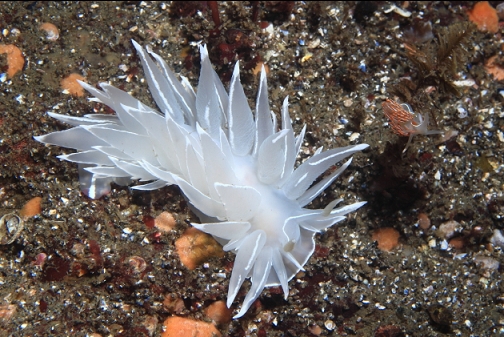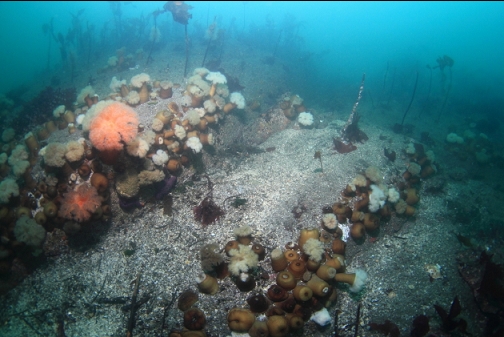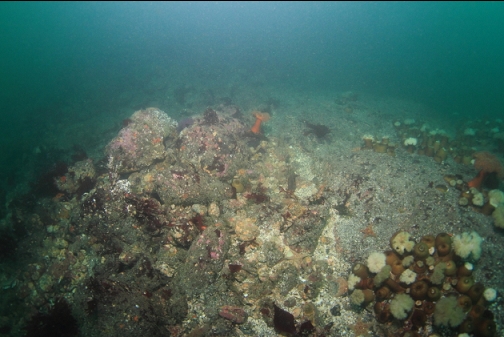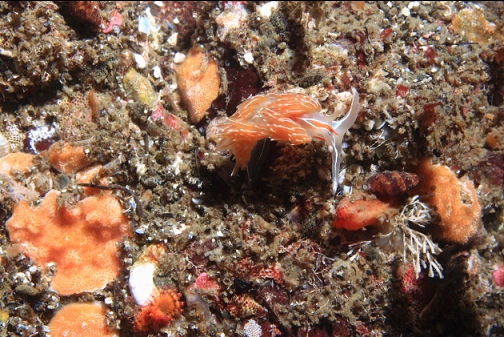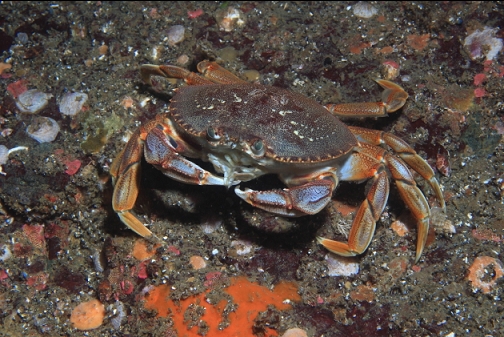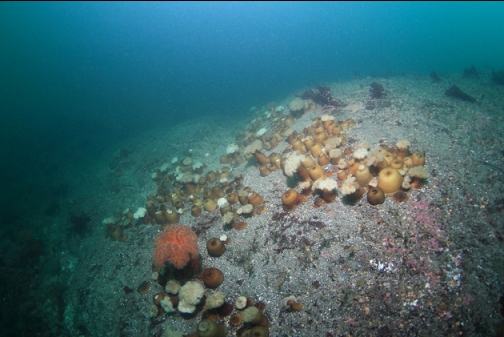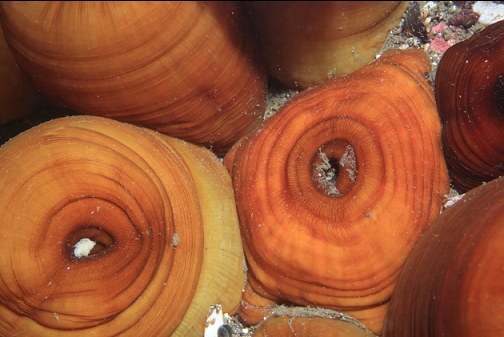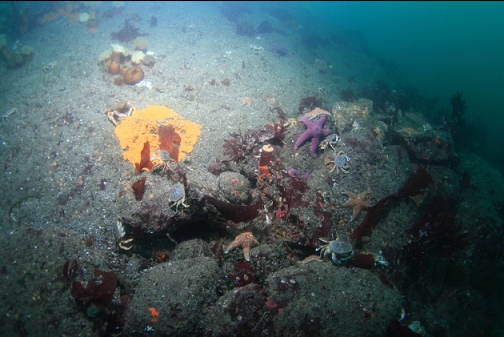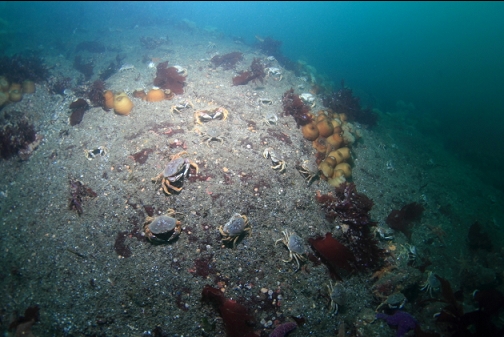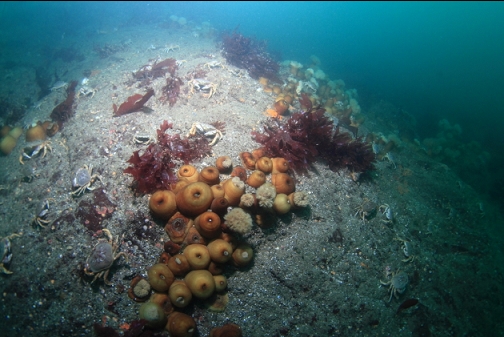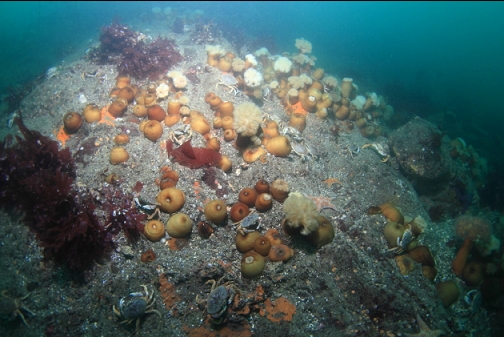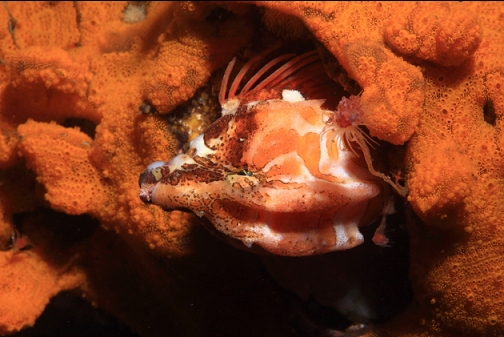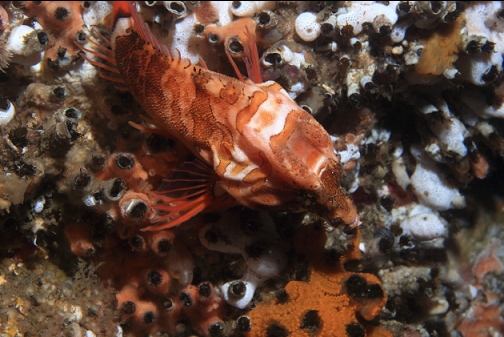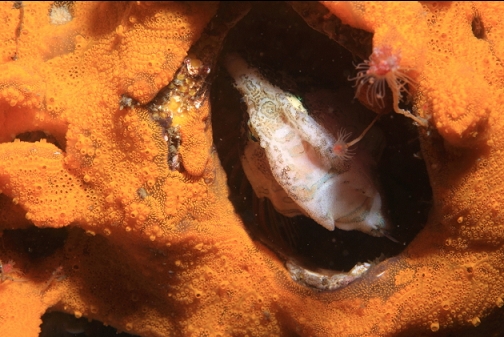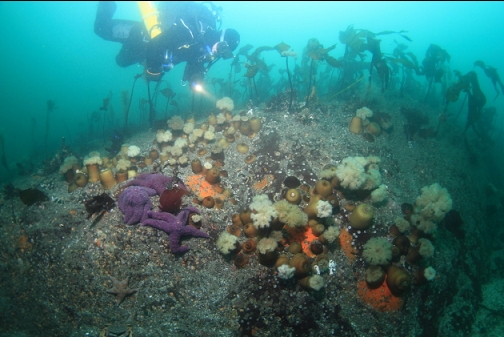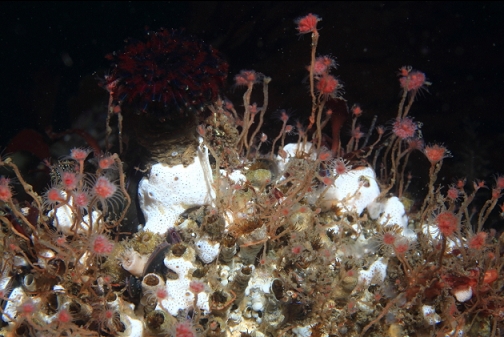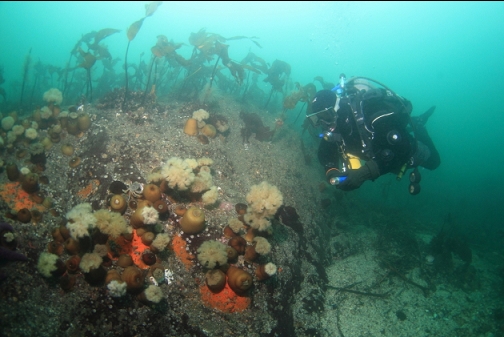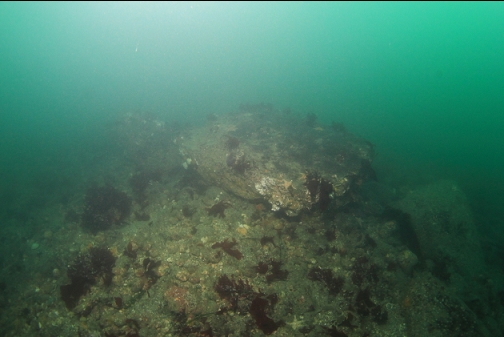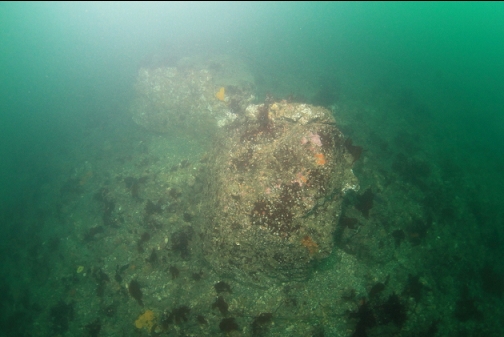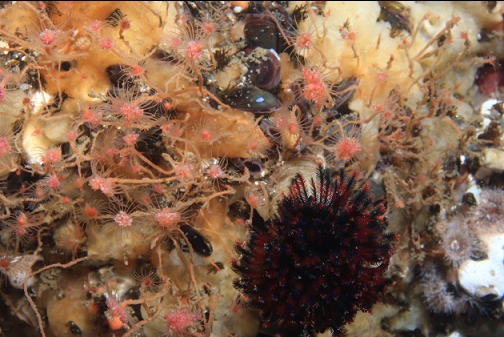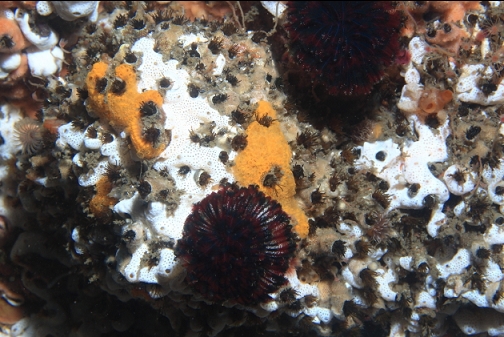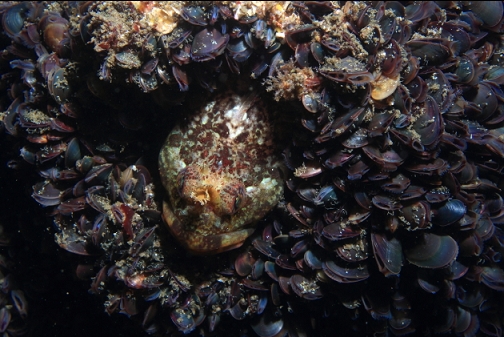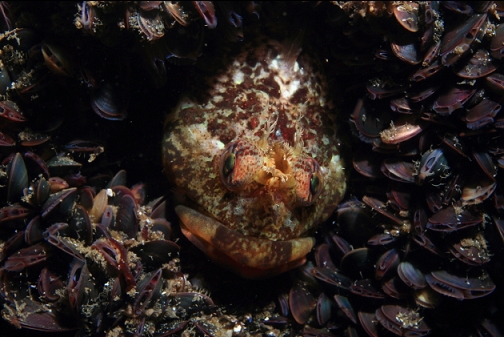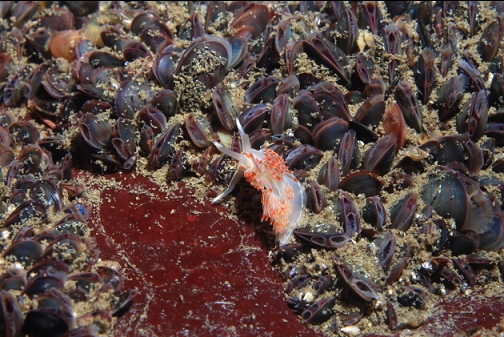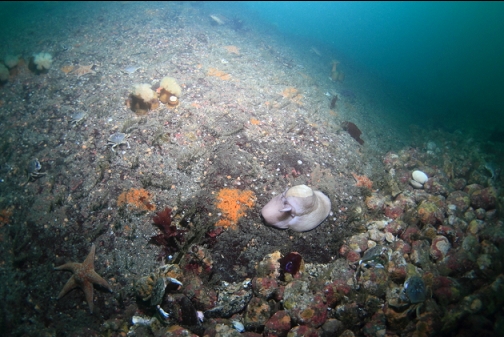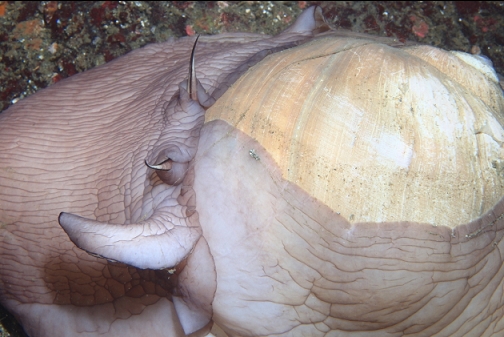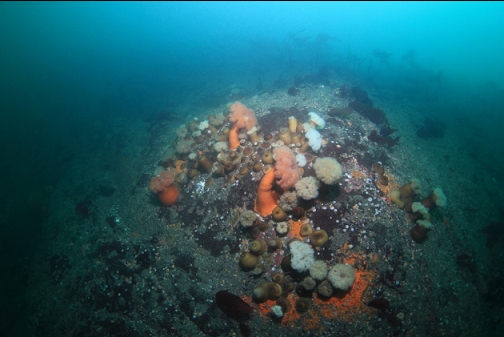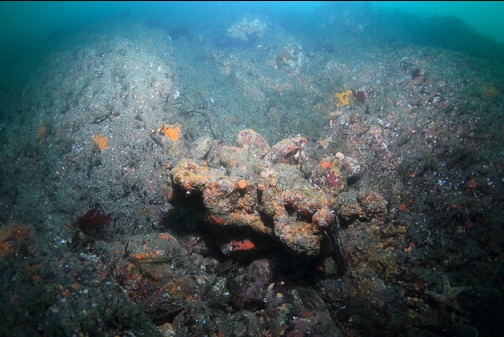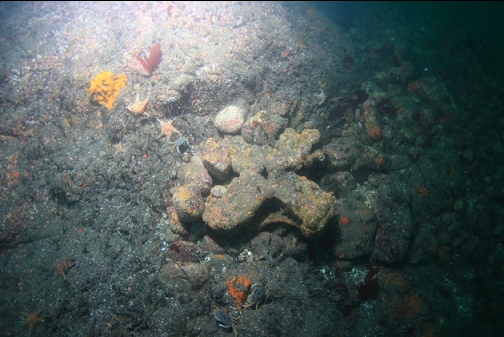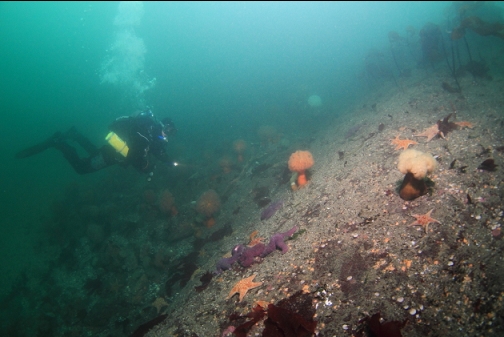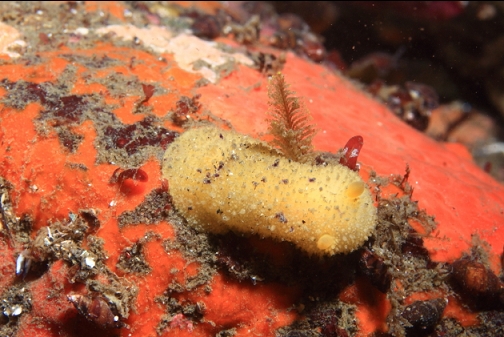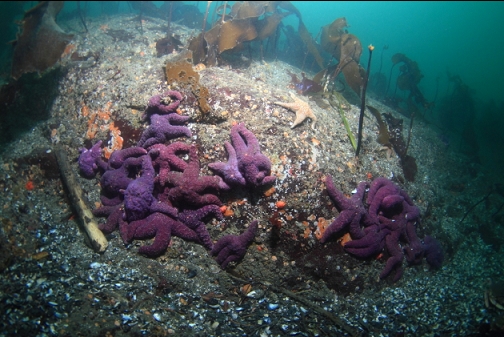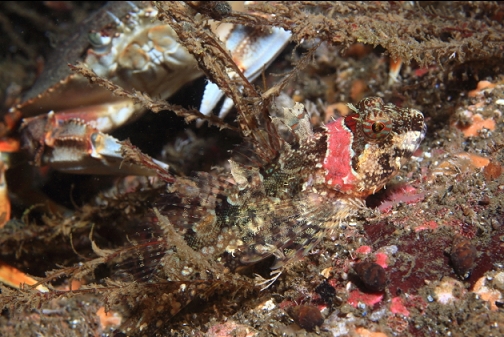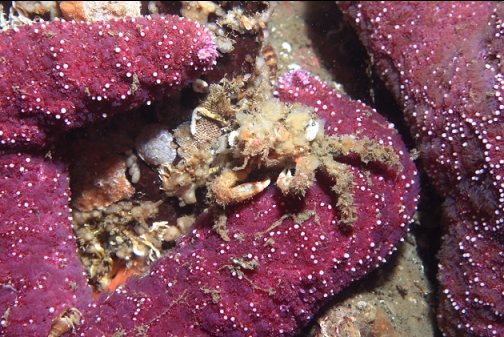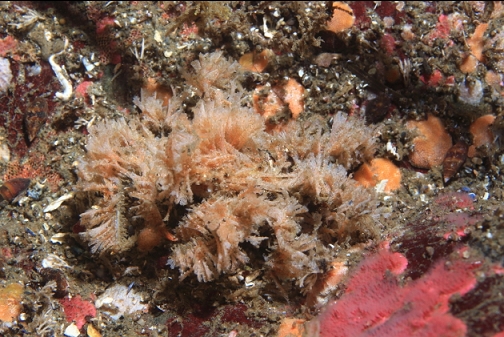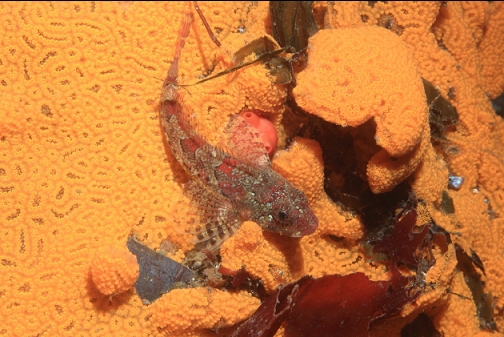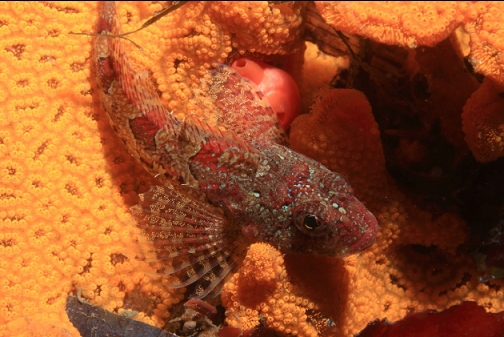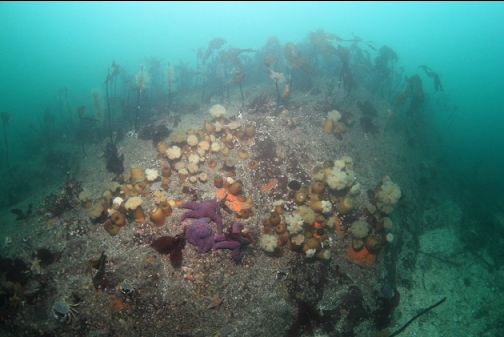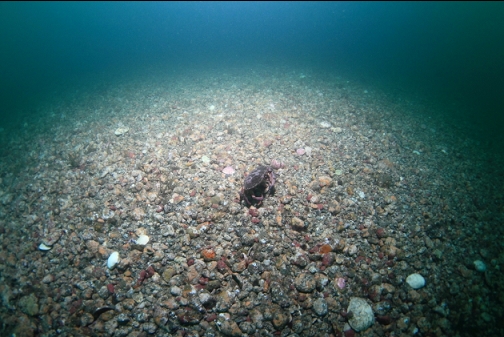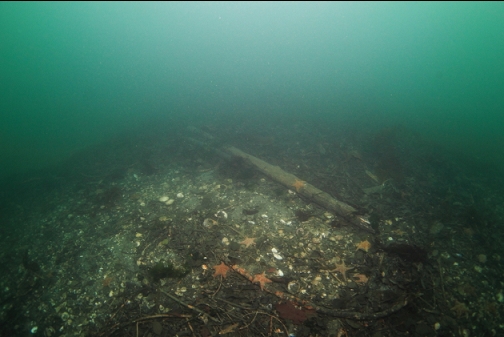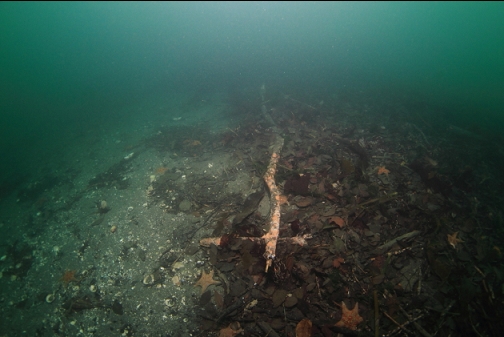 I swam out for a bit into the narrows. For the most part, the bottom was clean-swept pebbles. There wasn't much marine life out here. There were some areas with piles of leaves and a few tree branches and logs. I saw some plumose anemones growing on a pipe. This must be a water pipe that is supposed to run across the narrows near this spot. I was diving on slack according to the Sooke tide table and I hadn't felt much current so far. I suddenly felt an increasing flow, signaling my time to leave and I headed back towards shore.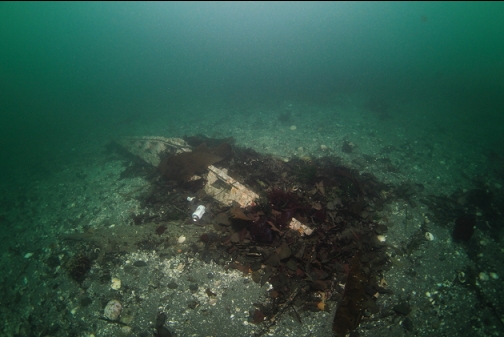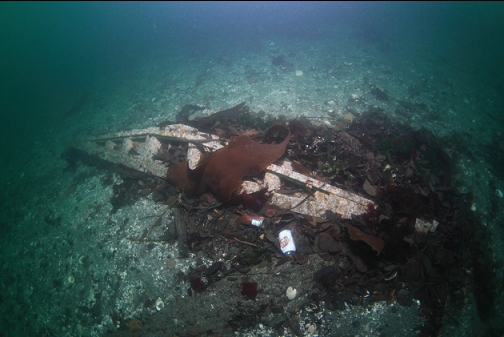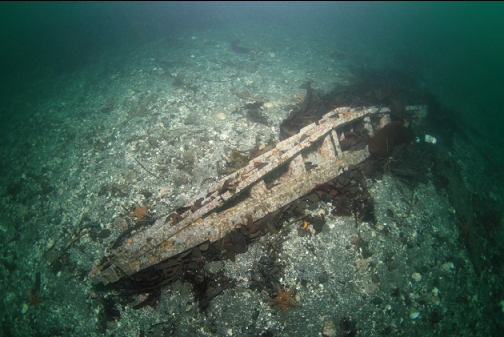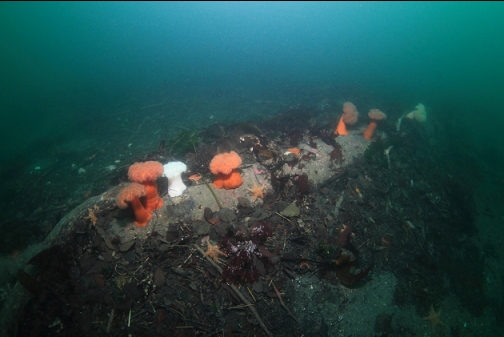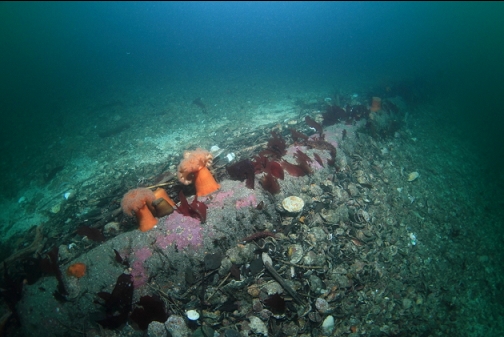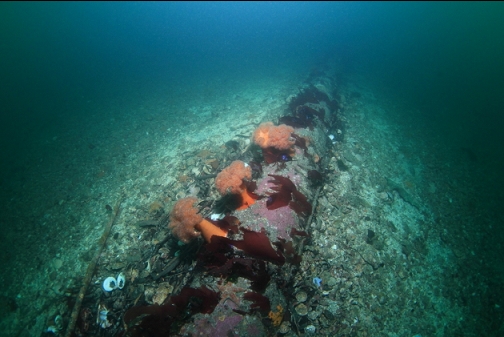 I reached the area around the docks near shore. There were some large pieces of aluminum (I think) debris near the docks and another, shallower rocky reef a bit to the right of my entry-point. The cables and pilings from the docks had lots more plumose anemones and tube worms growing on them.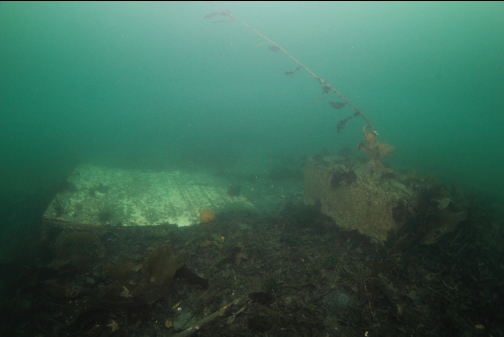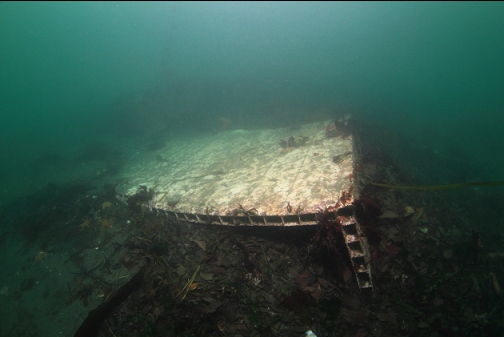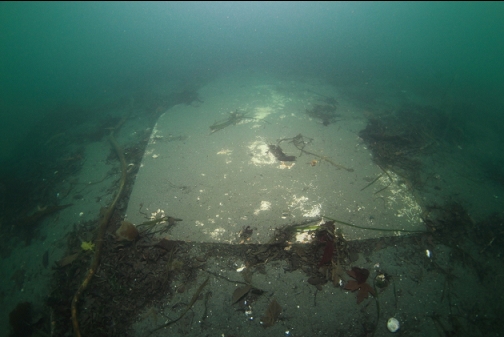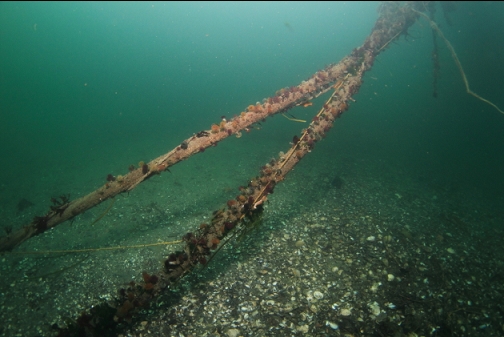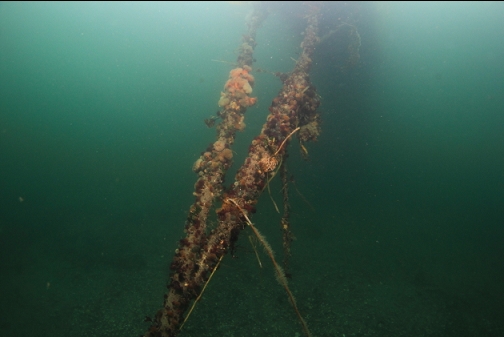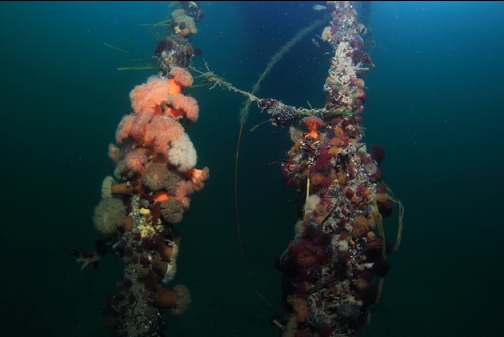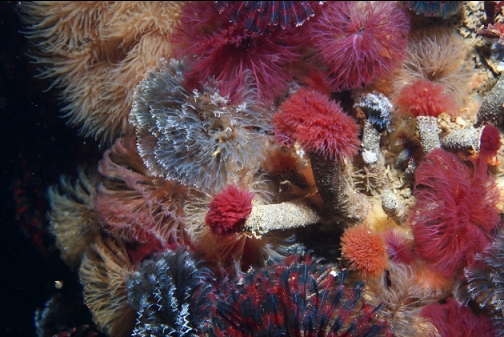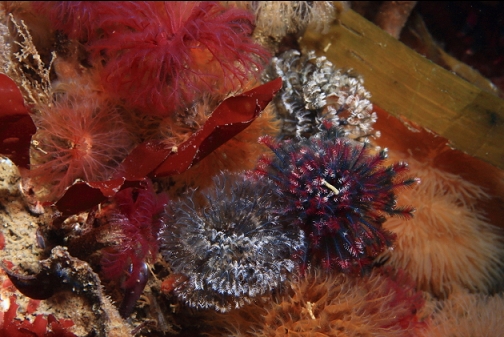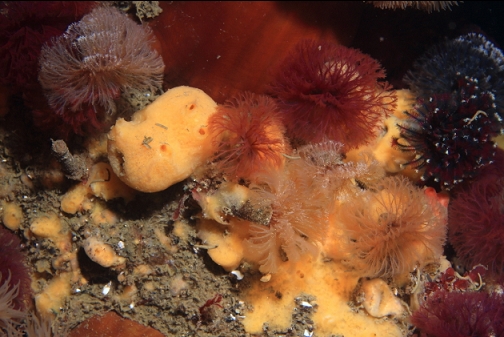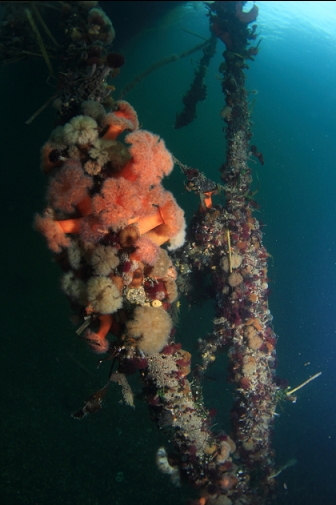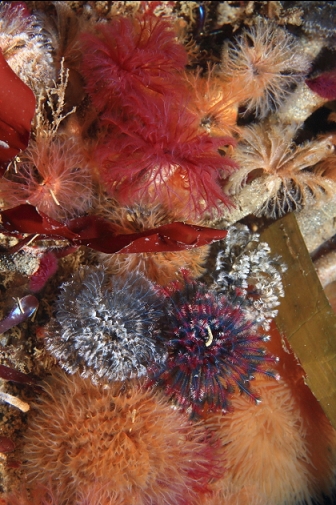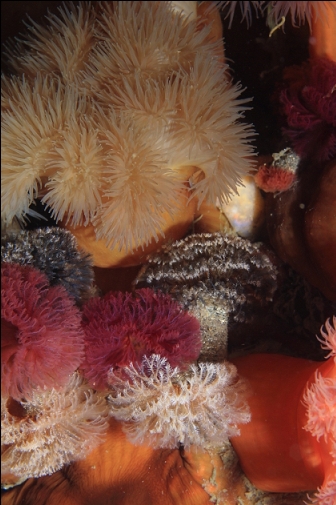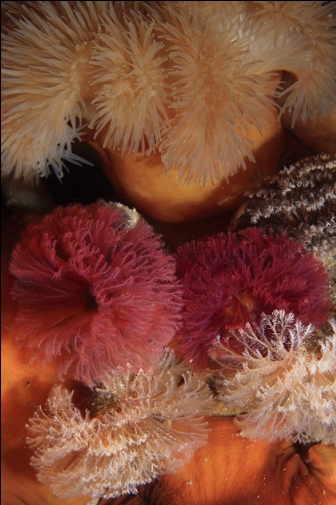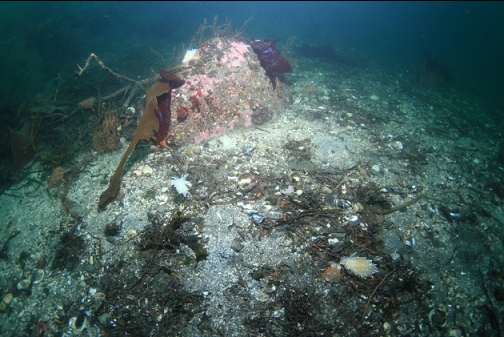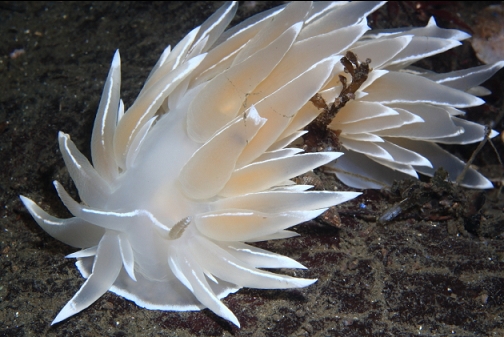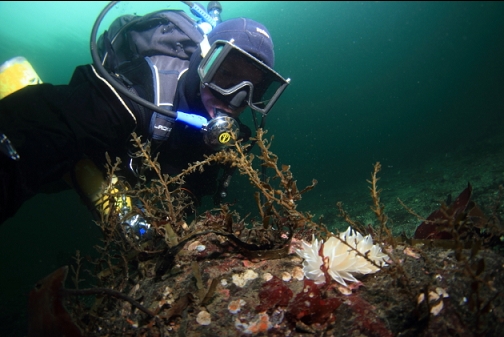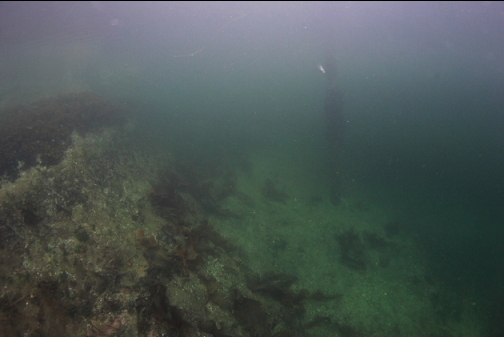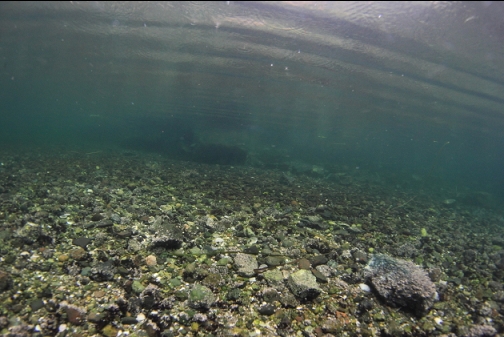 I thought this was a pretty decent little dive.
Considering that this spot has the easiest shore access
of all the Sooke Harbour/Basin spots I've dove,
I'll probably even be back.