I don't get to dive the Vancouver area very often, so this time I wanted to visit sites I've never been to before. Furry Creek is a semi-popular dive site a bit North of Porteau Cove in Howe Sound. I never heard of it back when I lived in the Vancouver area (up until the late 1990's) so I'm assuming development has made it accessible since then. The area is now a luxury residential gated community and golf course. Underwater, there is supposed to be a wall with cloud sponges so I drove up here for a dive on Dec. 26, 2017.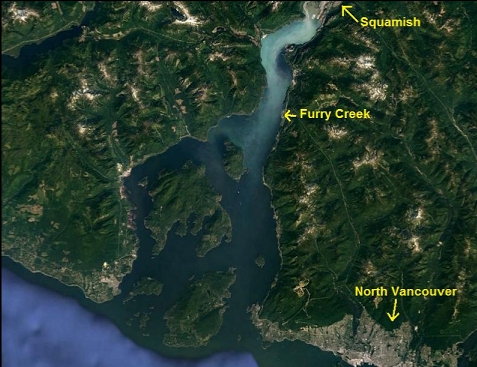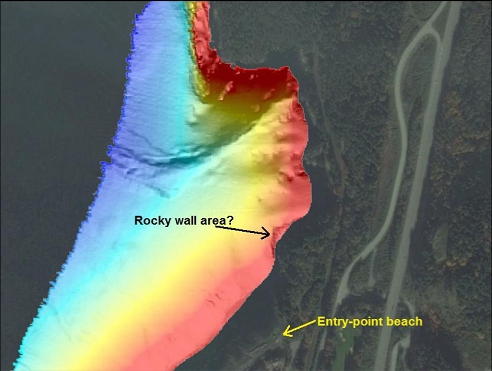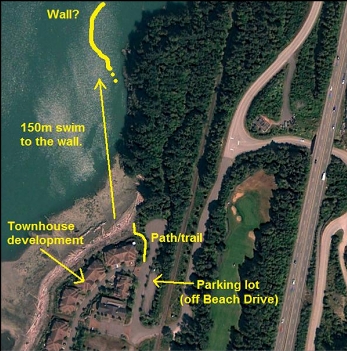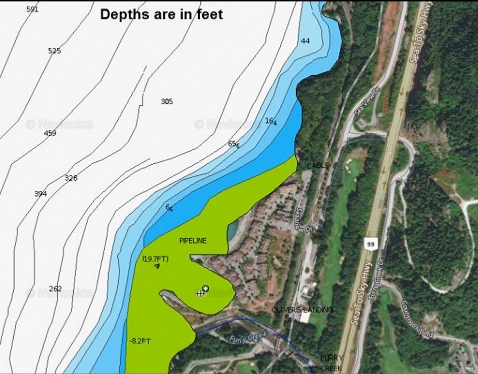 There was a parking lot across from the townhouse development and a short path/trail leading to a rocky beach covered with logs and boulders.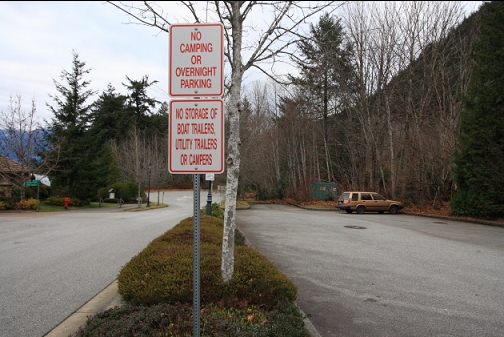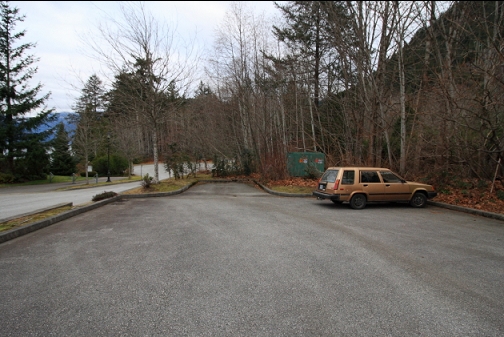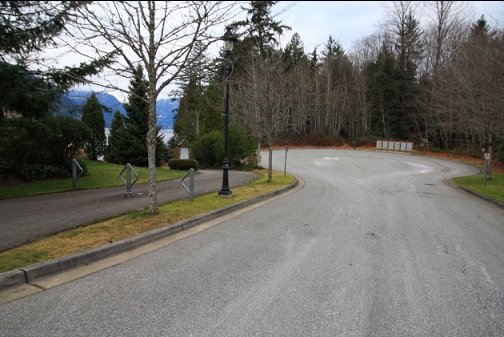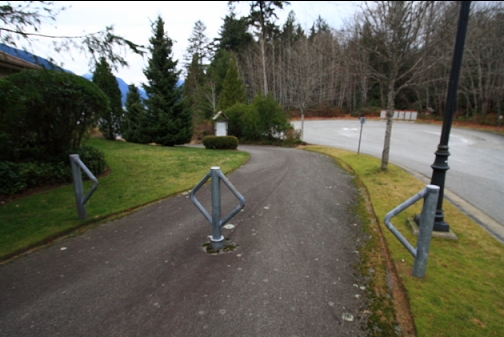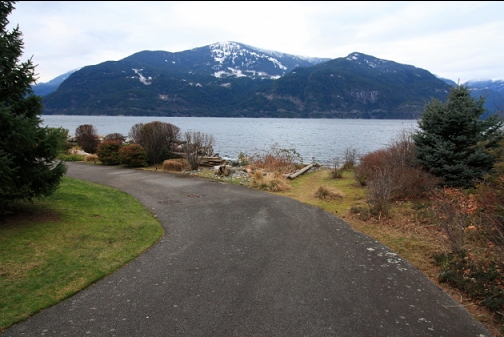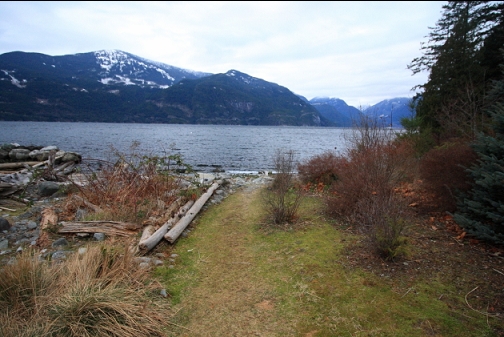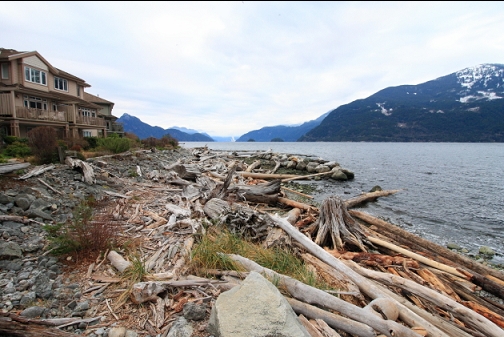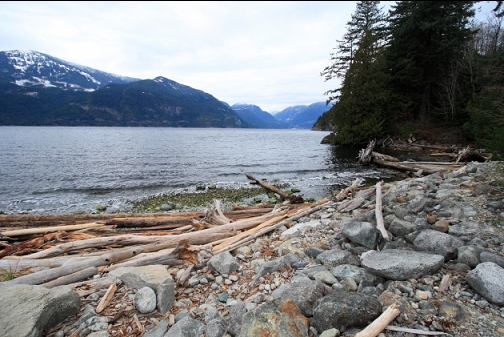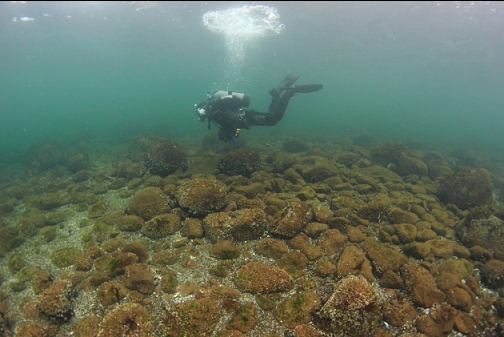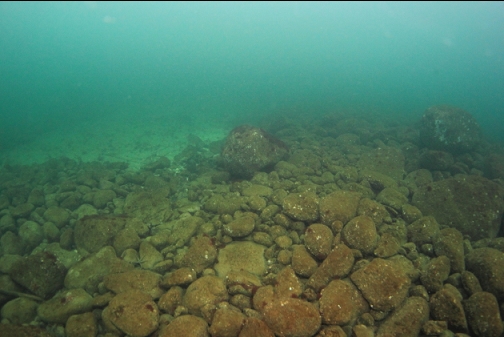 I swam out at an angle towards the point on my right. The shallows was made up of small boulders. It sloped out very gently for quite a while. Eventually, the bottom was more sandy (maybe 20-30' deep). Visibility was an impressive 40-50'. There was very little marine life. The only obvious fish I saw was a school of perch.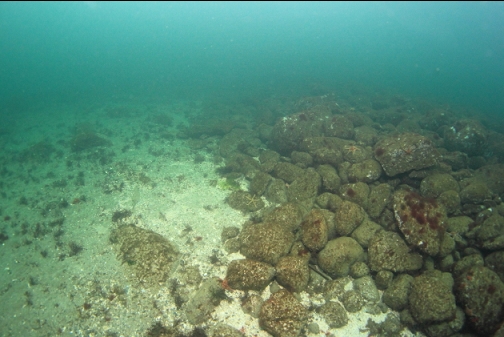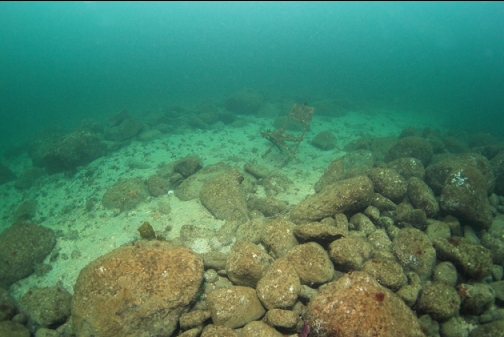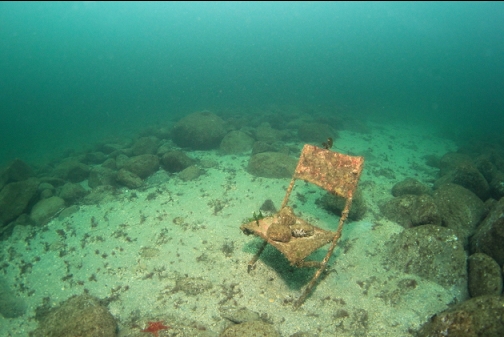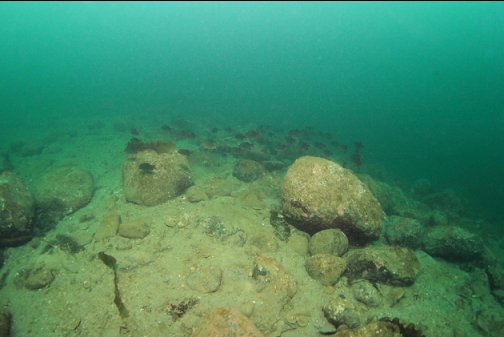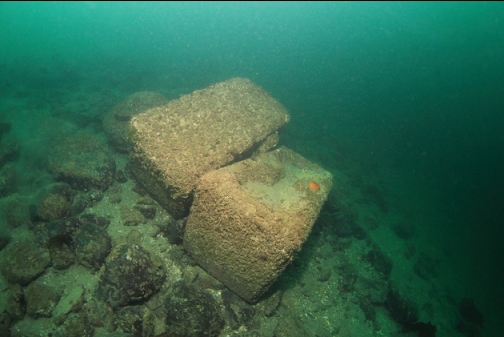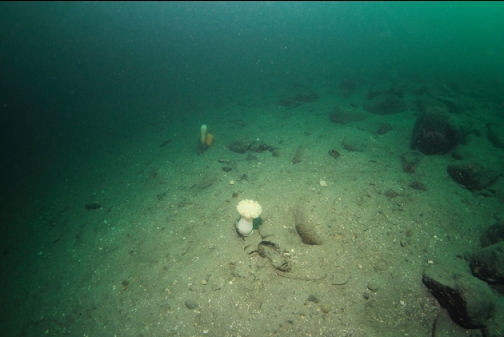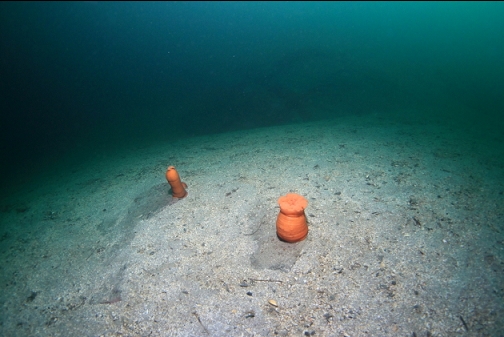 Eventually I saw the sloping rocky wall I was looking for. It was almost completely bare except for grey-brown silt. The base here at the begining was around 45' deep if I remember right.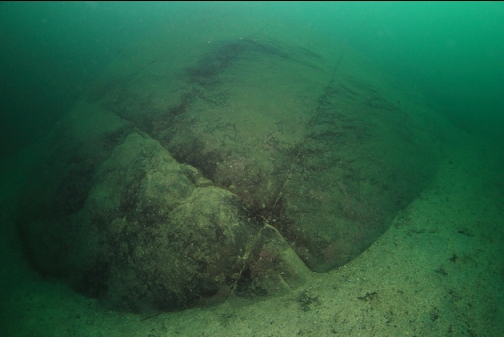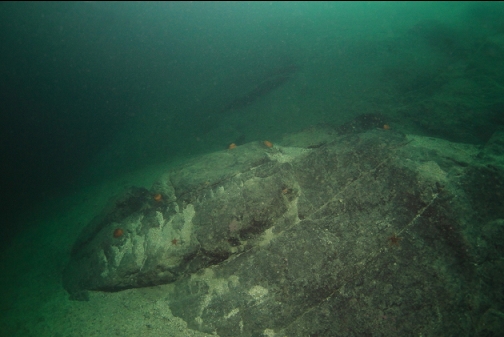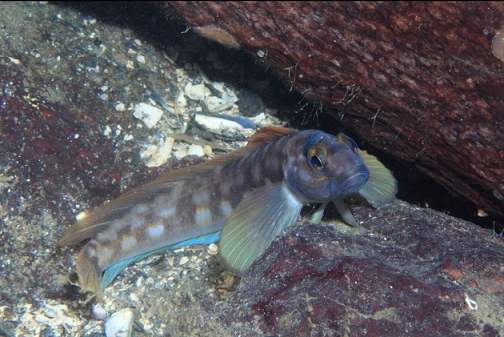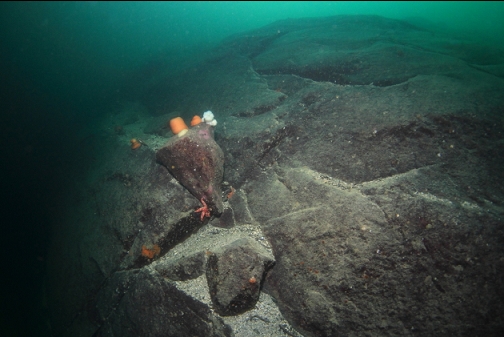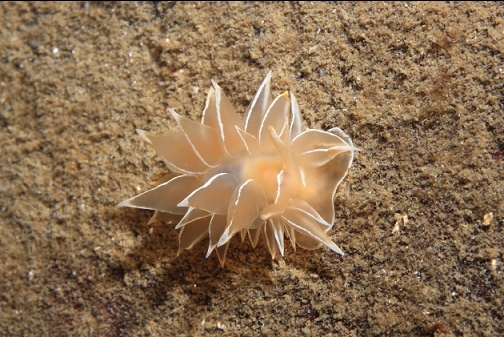 I followed the base of the wall as it gradually ran deeper. At 70' I started to see lots of cloud sponges and a few boot sponges. Cup corals were scattered around between them. I saw a grunt sculpin in one of the cloud sponges, but I didn't want to get too close to the fragile sponges to try for a proper photo. My maximum depth here was 113', but the wall seemed to continue deeper (to at least 120'). There were a surprising number of orange swimming anemones about 70' deep just above the sponges.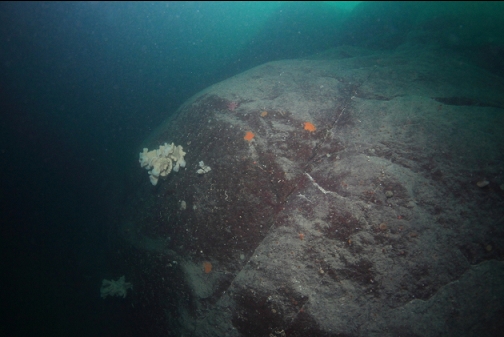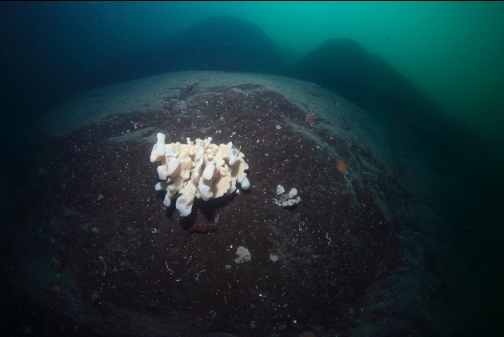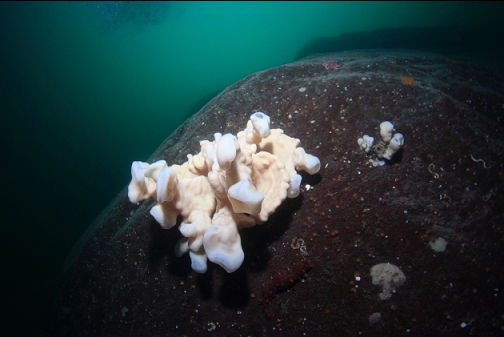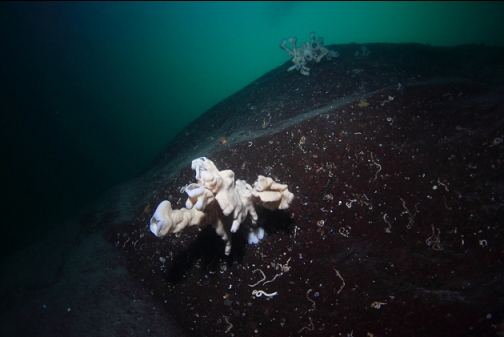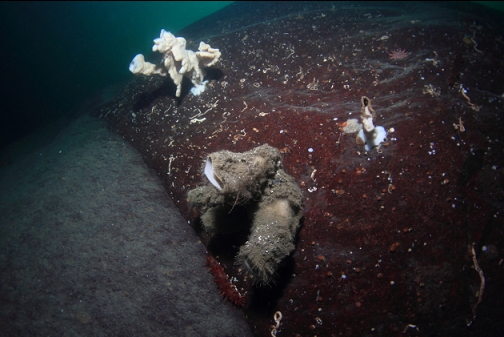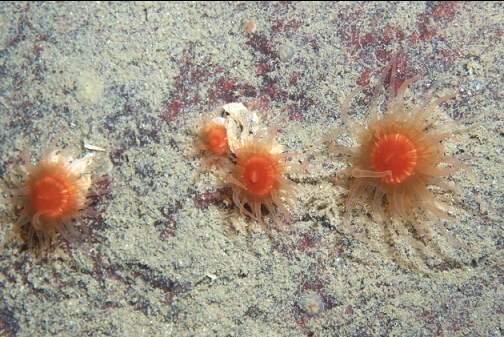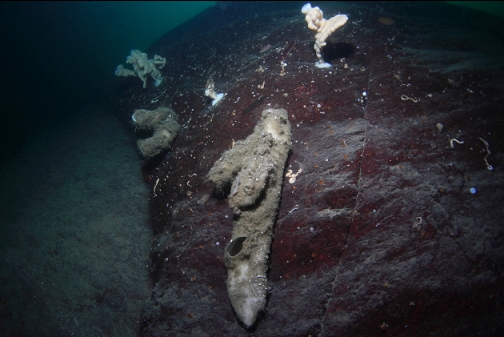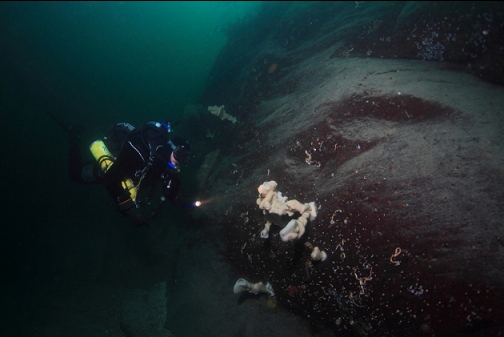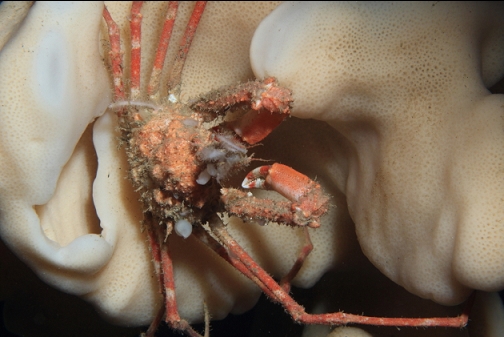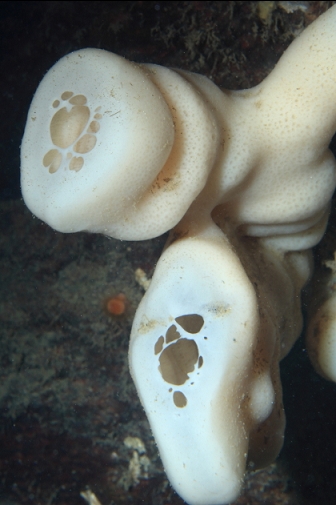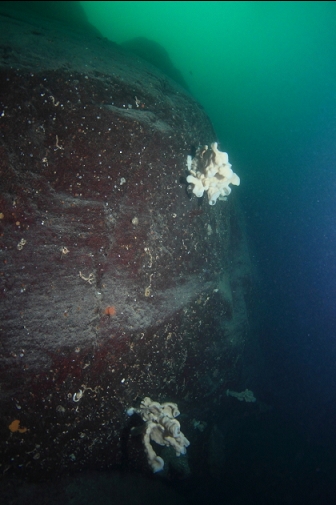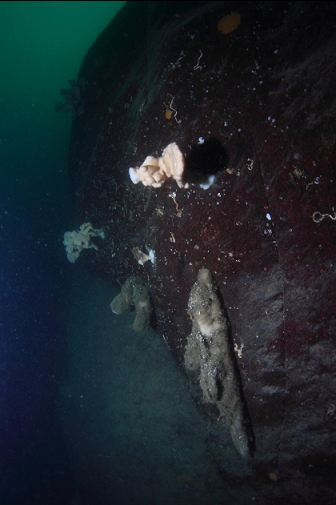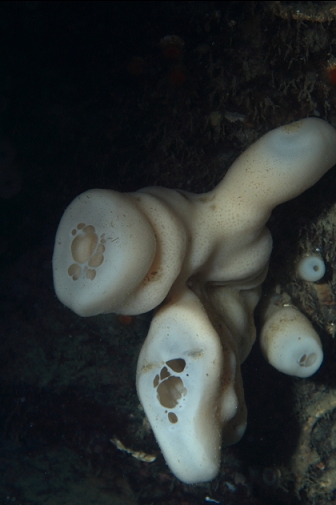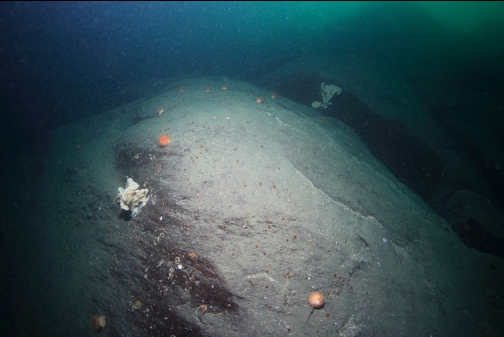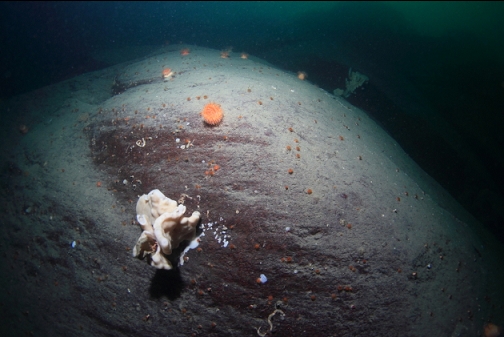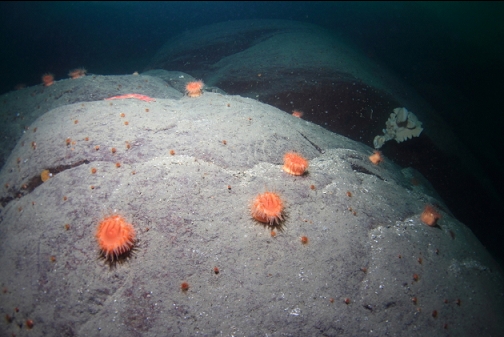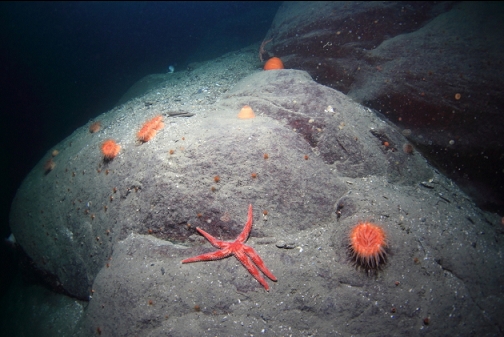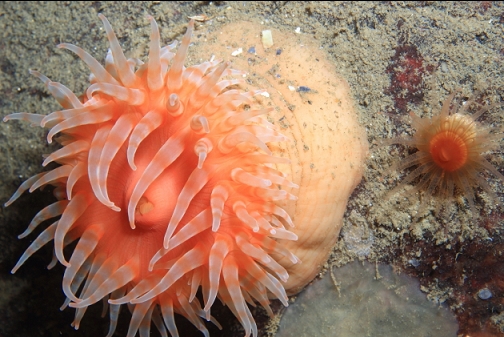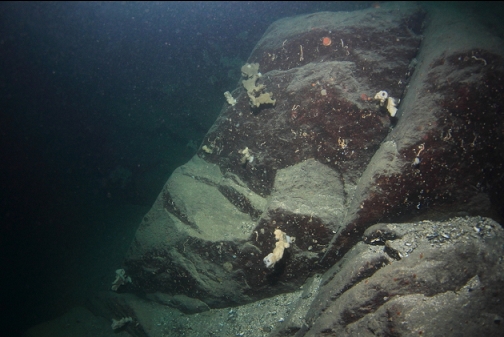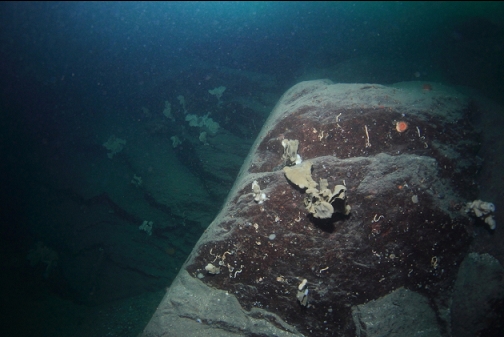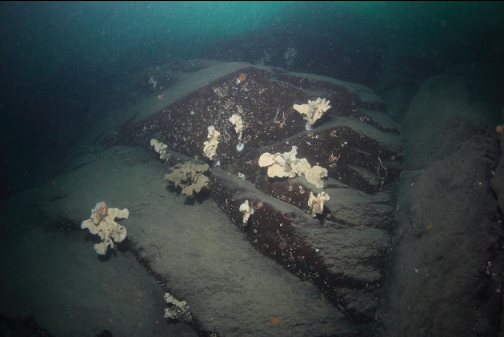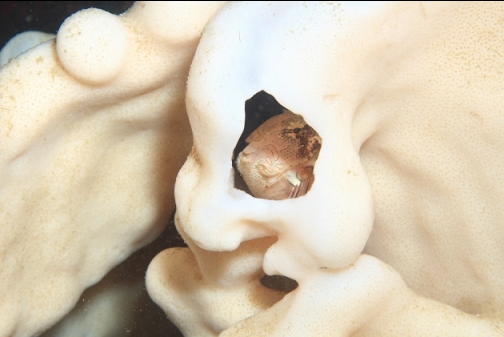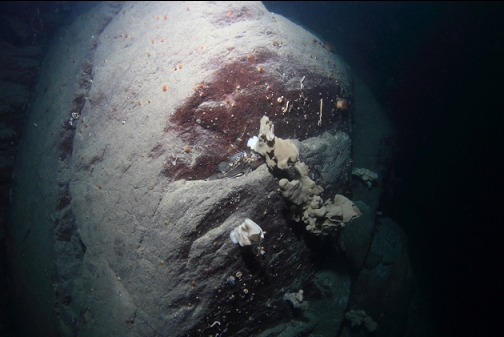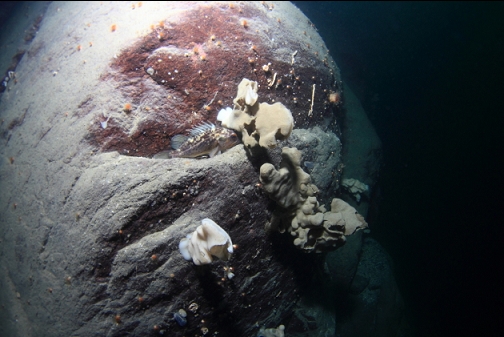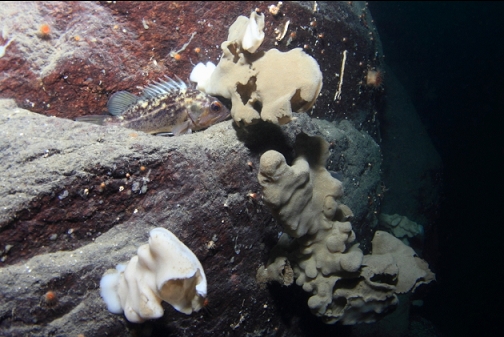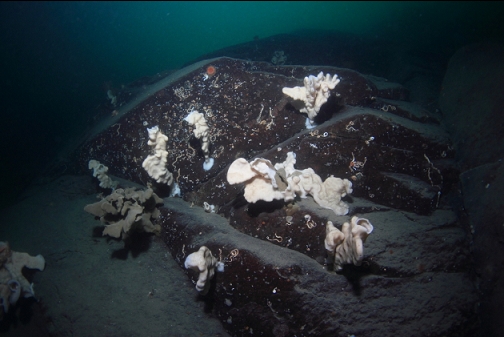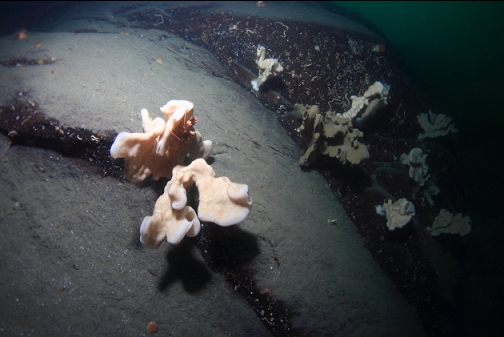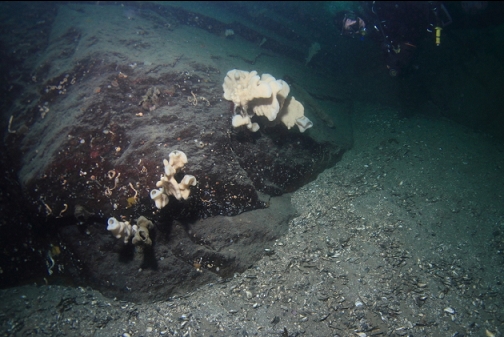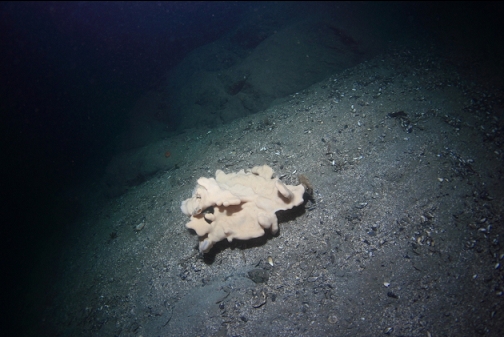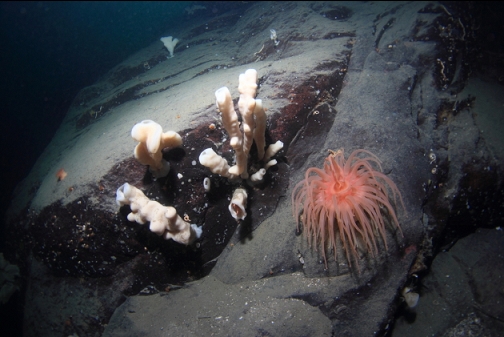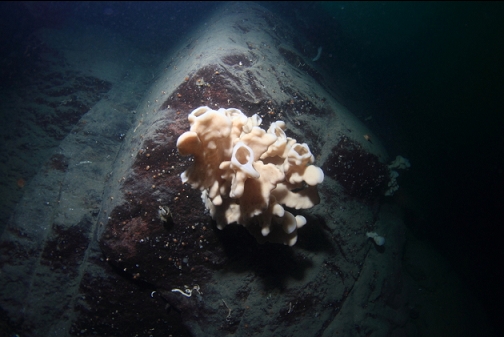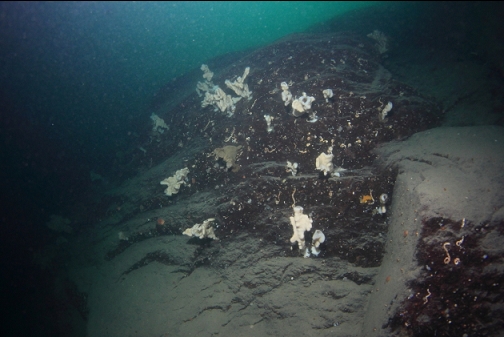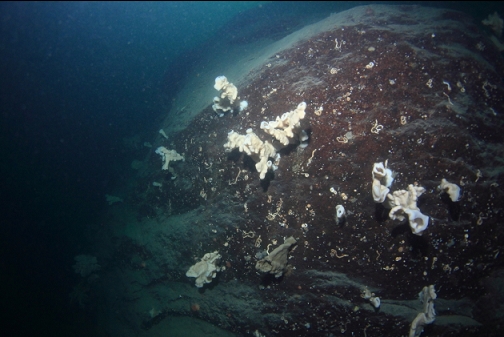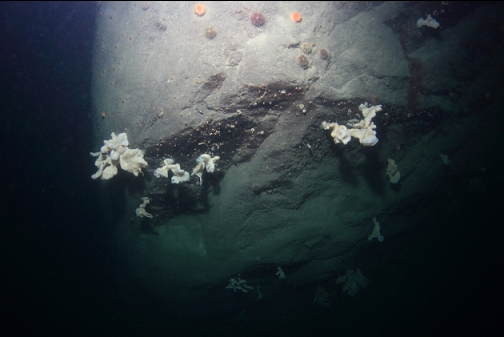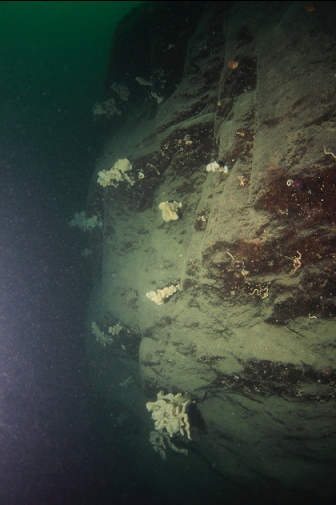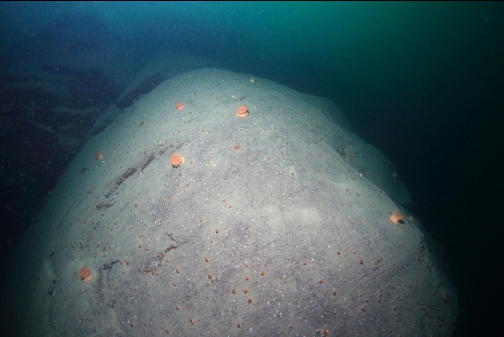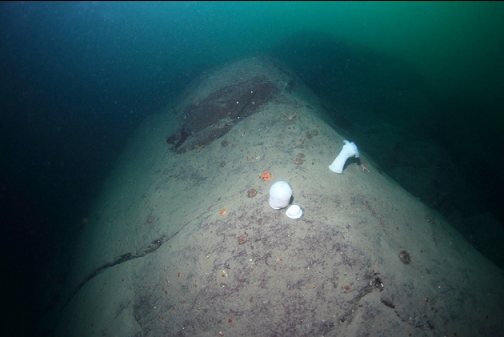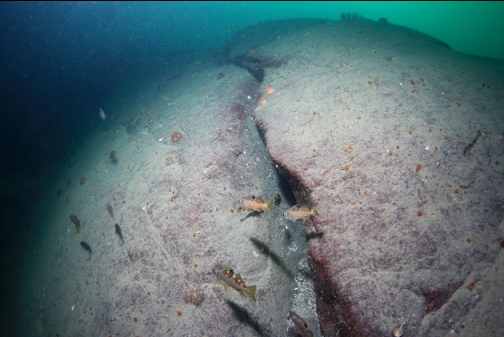 I went up shallower and started swimming back. Again, above 60' deep or so the rocks were pretty bare and silty. I hardly saw any fish on the wall, but there was one group of small yellowtail rockfish about 60' deep.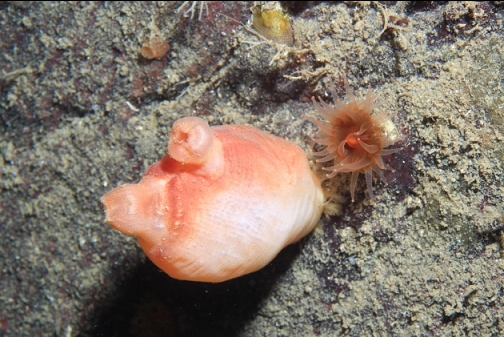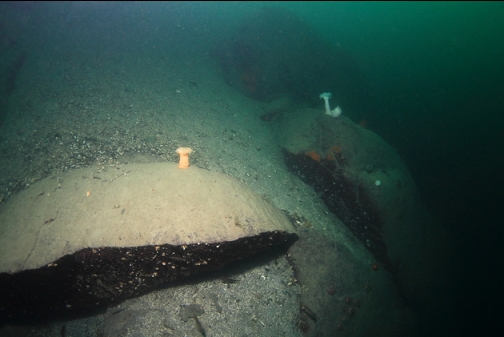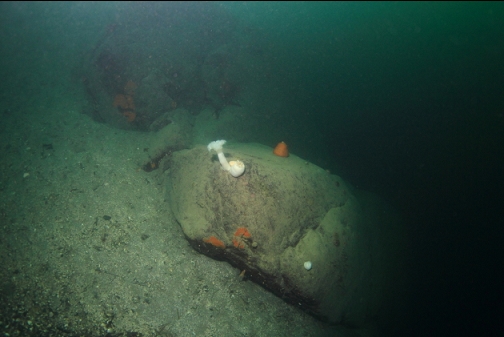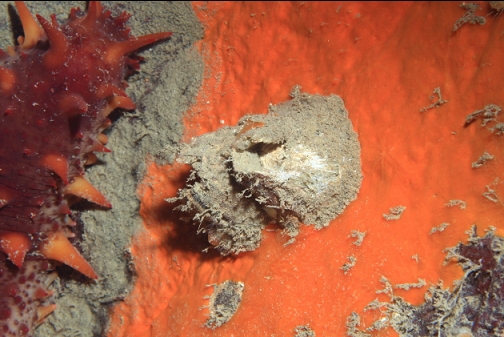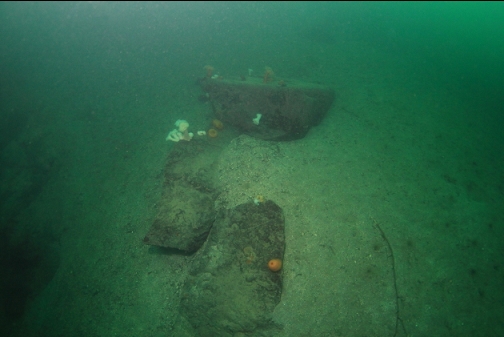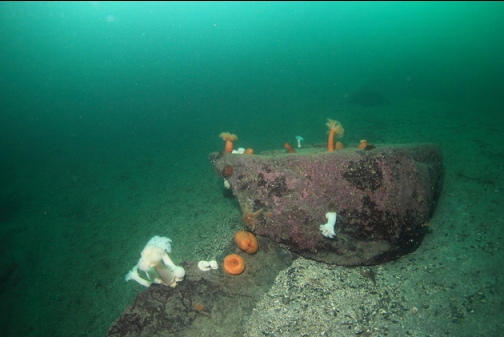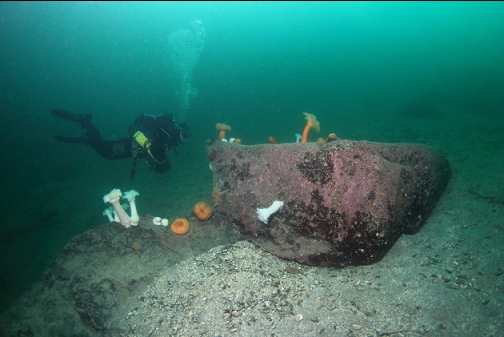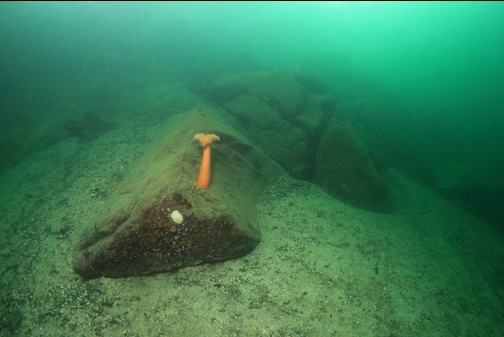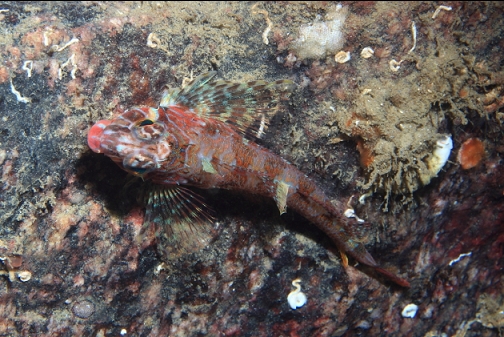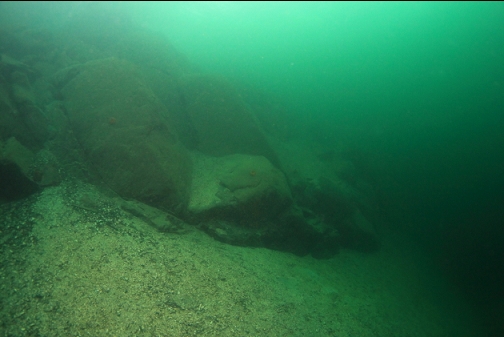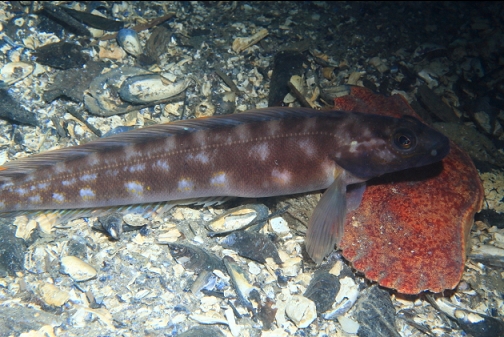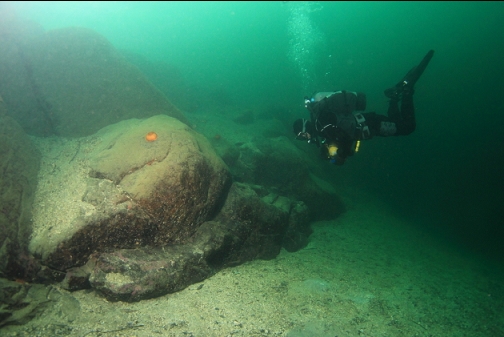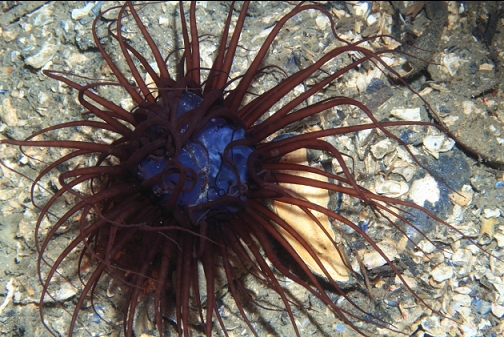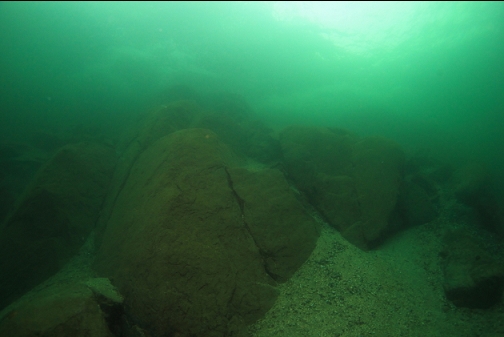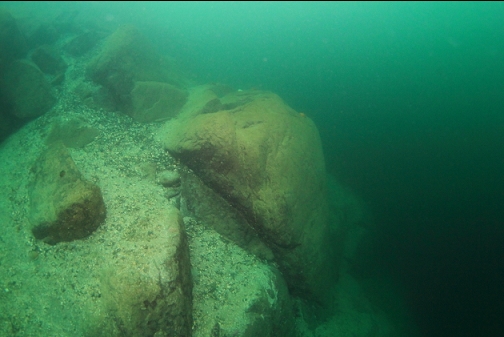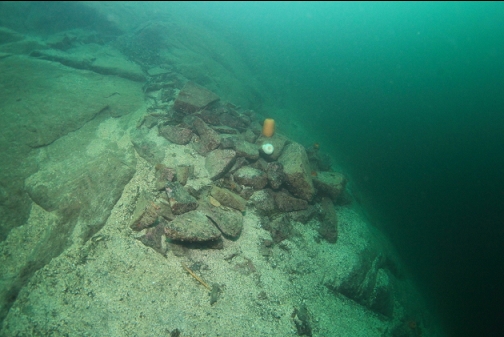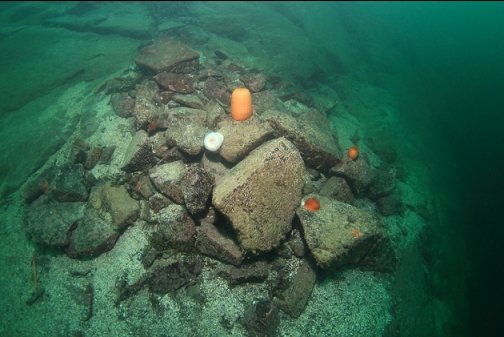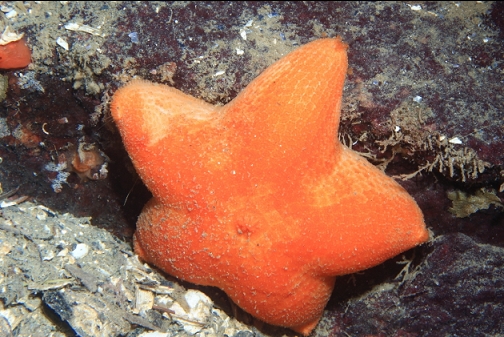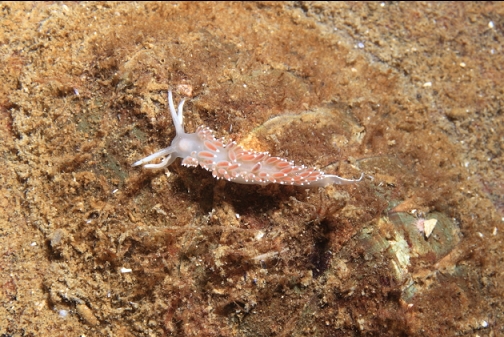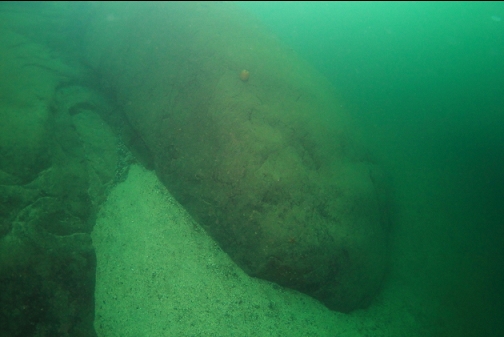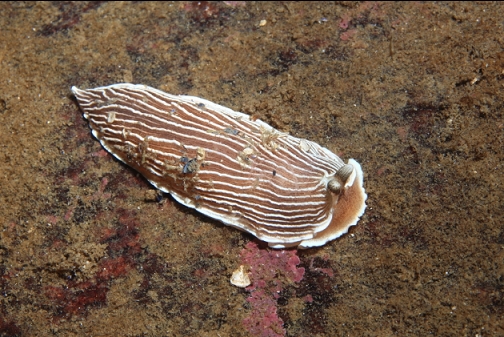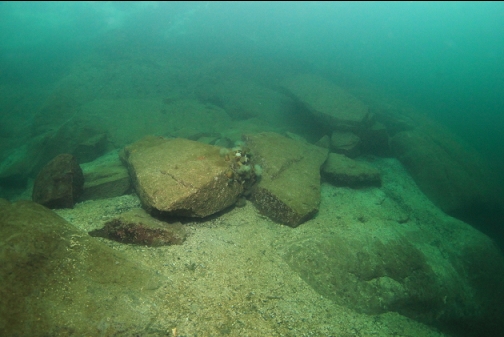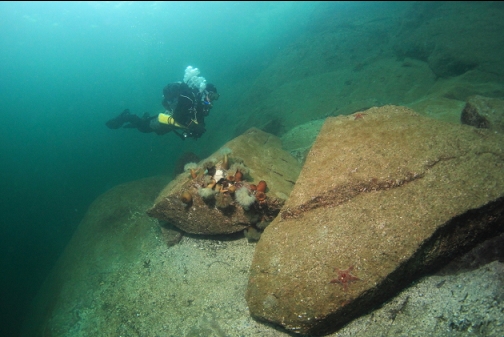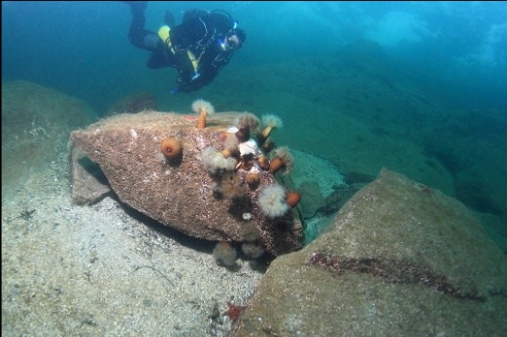 Near the tip of the point there was a wall that dropped straight down from the surface to 20' deep.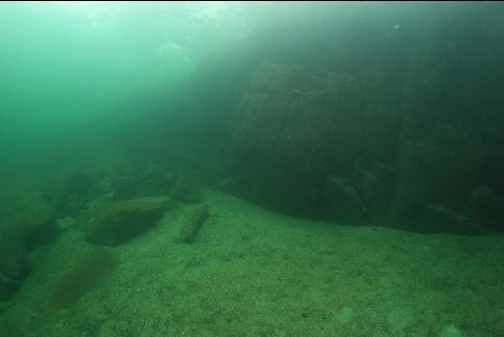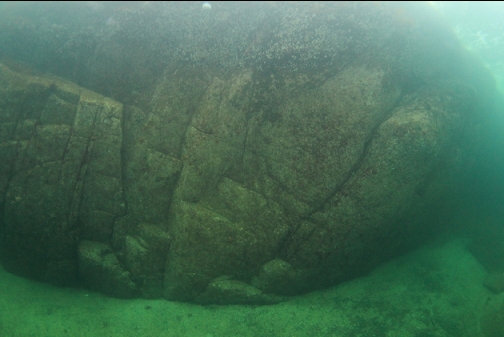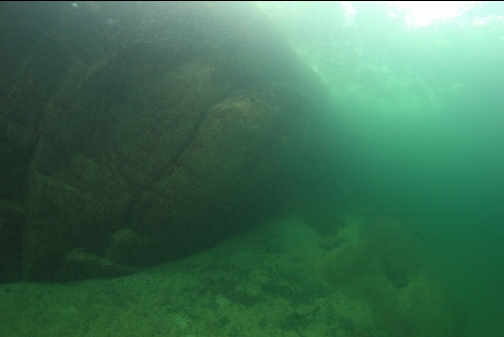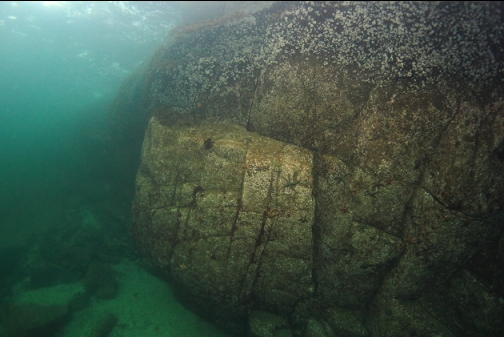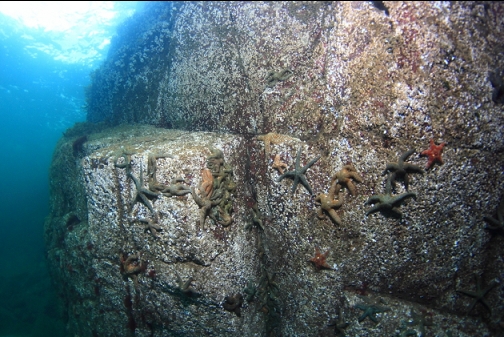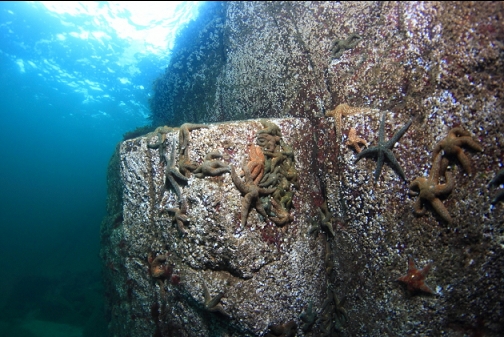 As I swam back towards the beach, I passed an area full of old bottles and broken dishes.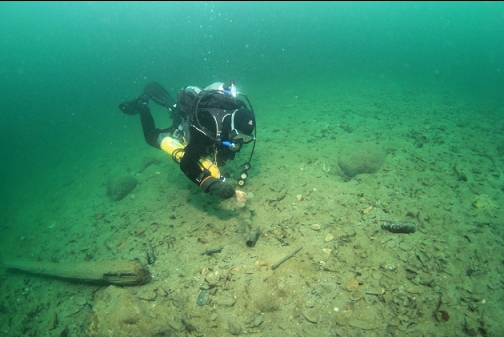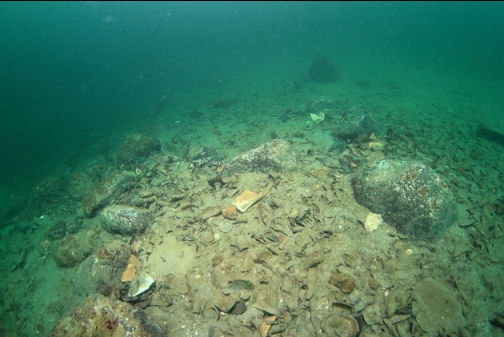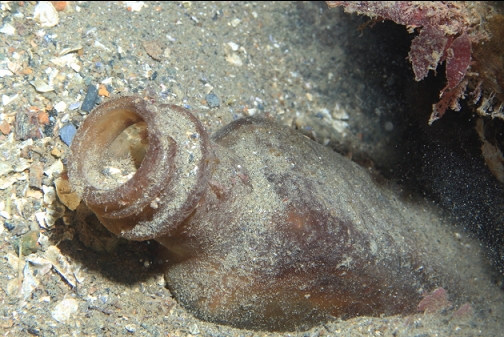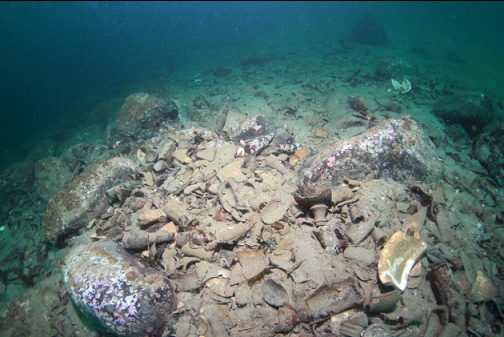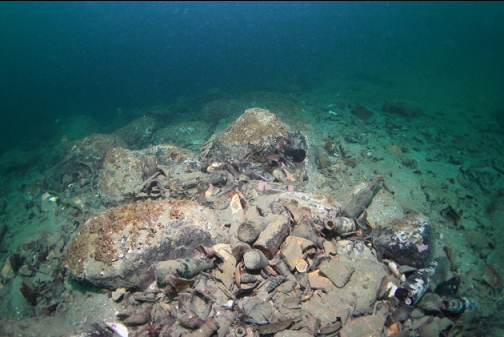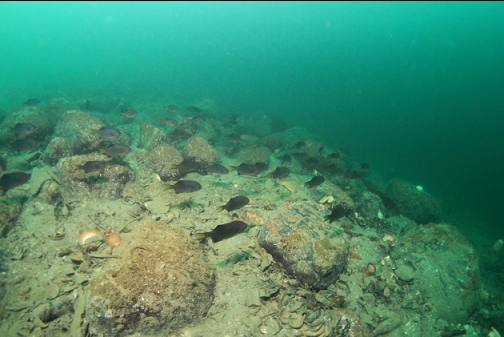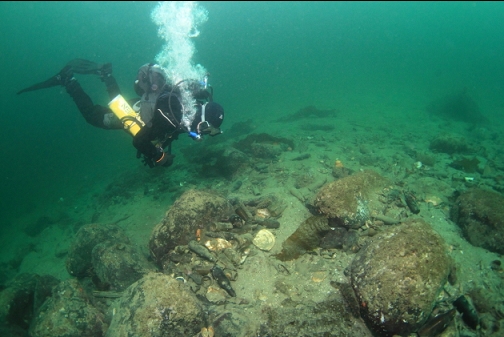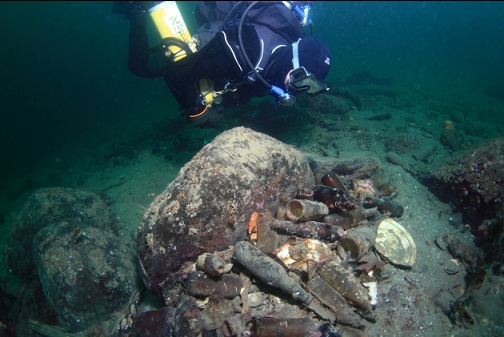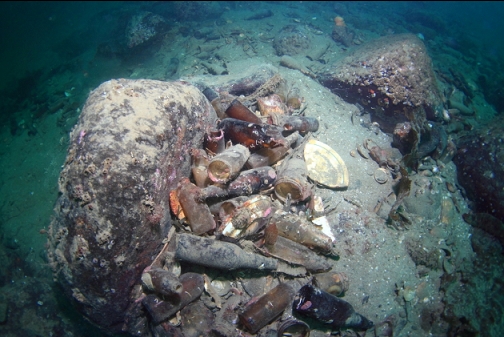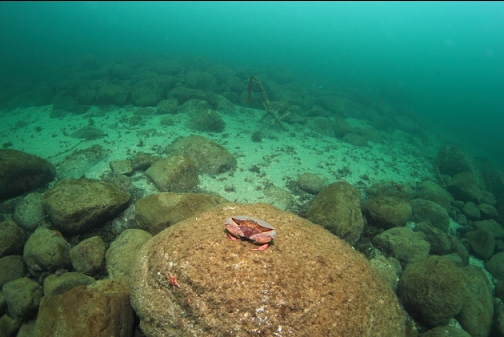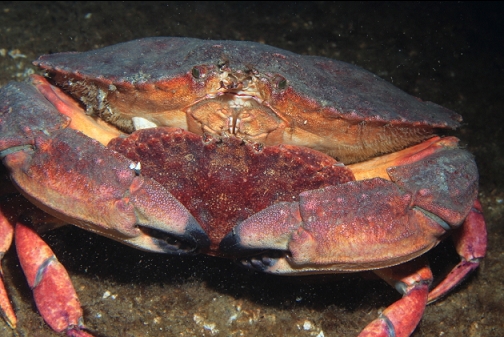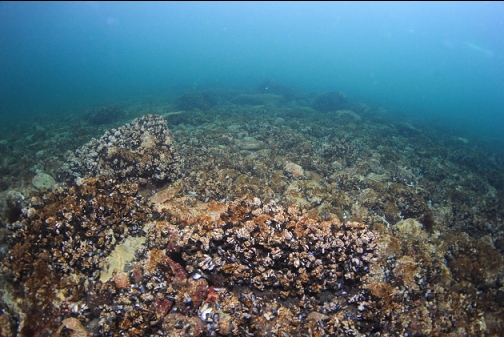 I don't think this place had anywhere near as much marine life as farther South in Howe Sound (Whytecliff/Lookout Point/ Kelvin Grove, etc.), but I still think it was a pretty decent dive below 70' deep. If I lived in the area I'd probably come back now and then, but since I rarely get to dive on the mainland, I think I'll go somewhere else next time.