This place is mentioned in the book "Victoria's Shore Dives". The book has pretty accurate and detailed descriptions of species and it mentions that there are giant green anemones at this site. These are about the size of fish-eating anemones and are usually found on the exposed, west side of Vancouver Island. I've never seen them in the Victoria area before and I was hoping to see them here. Entry to this site is at the end of Grafton Road in Esquimalt (fairly close to Saxe Point). The end of the road is a small turnaround with room for 4 cars to park in the middle. A short trail leads down to the steep rocky shore which has a concrete path running next to the water. The last half of this concrete trail is private property and there are signs to make sure you know. Most people used to assume that the whole shoreline was part of the park, but the property owner eventually became worried about liability if someone was injured and she encouraged the city to post the signs. I tried for it in the middle of September, 2006. I entered the water just before the sign (still on park property) and swam straight out. visibility was about 20 feet and the bottom was a sloping rocky reef with boulders and smaller rocks. This area was covered with stalked kelp (the shallows had surf grass and feather boa kelp) which made it difficult to see what was living on the rocks. There were a few "windows" through the kelp and I could see colourful encrusting sponges, various colonial tunicates, fish-eating anemones and zoanthids on the rocks. This slope ended in sand 30 feet deep. About 20 feet farther out, another reef popped up. The backside of this reef went down to around 40 feet deep. One side of this reef had a large boulder covered with white plumose anemones, yellow sponge, giant barnacles, sea stars, etc. There was a small cavern-like overhang under one side of the boulder. This was full of zoanthids and copper rockfish. There were also some yellowtail and quillback rockfish, kelp greenlings and small Puget Sound rockfish. This area was a bit of a surprise and I ended up using half my film here. The current was noticeable, but not too crazy. Eventually I swam back to the main slope and spent the rest of the dive looking for giant green anemones. I didn't see any, but there was so much kelp it was hard to see anything. I'll definitely have to come back in winter when the kelp dies off.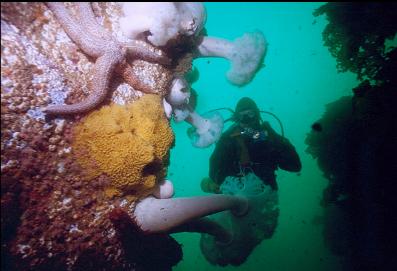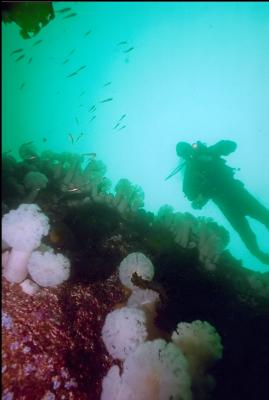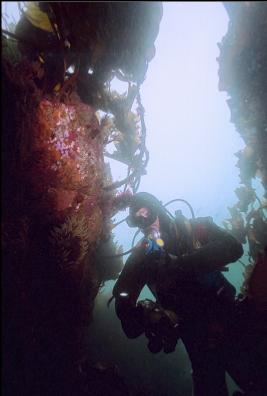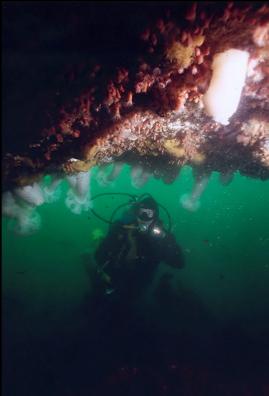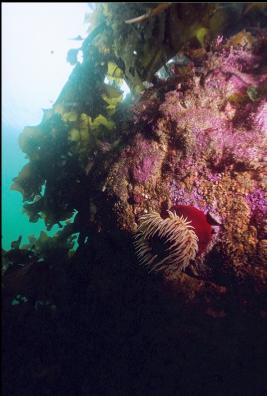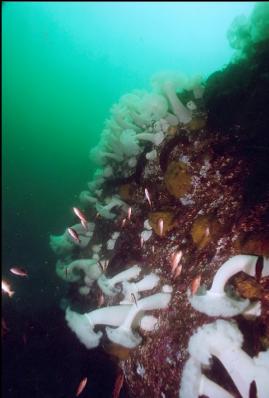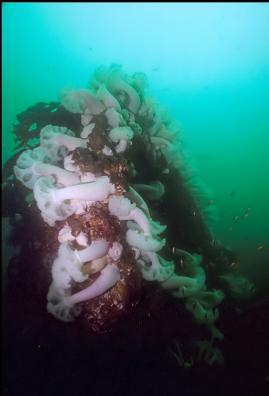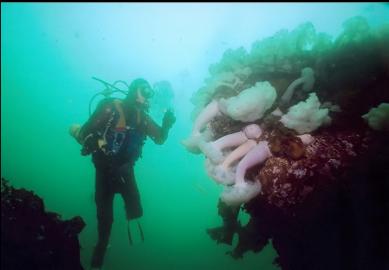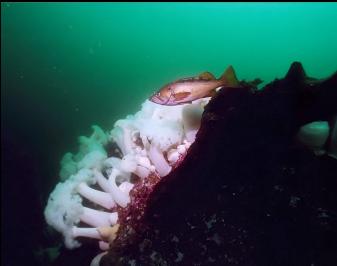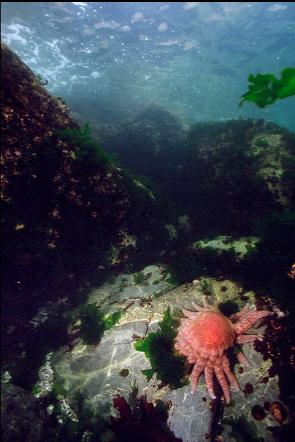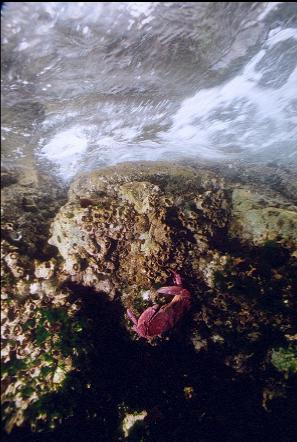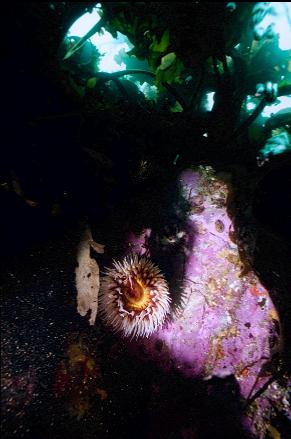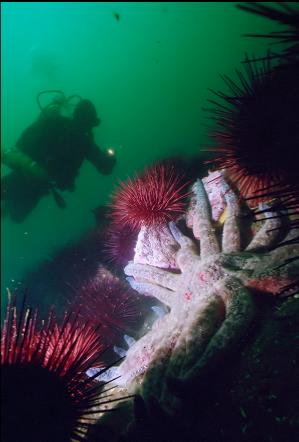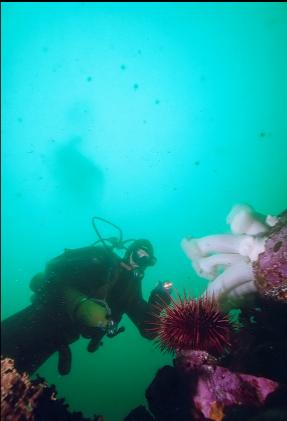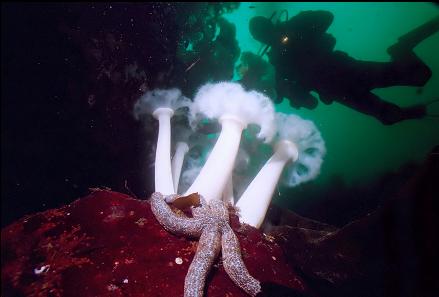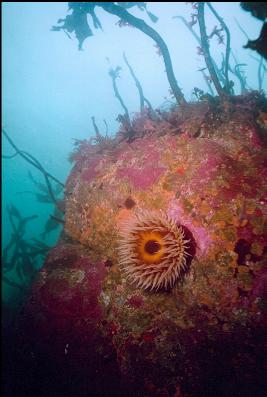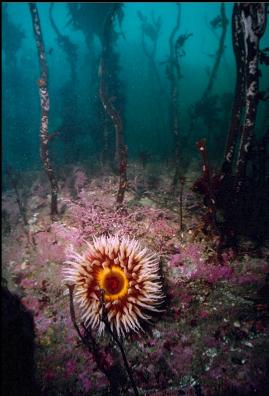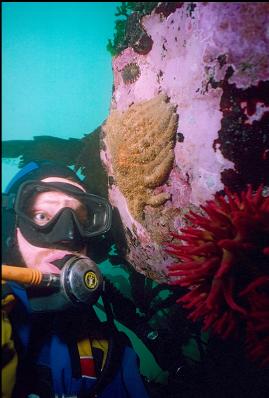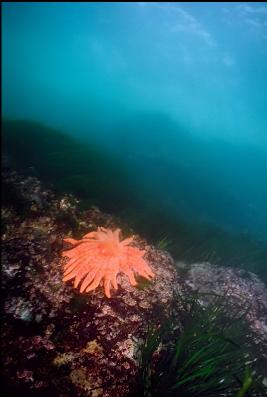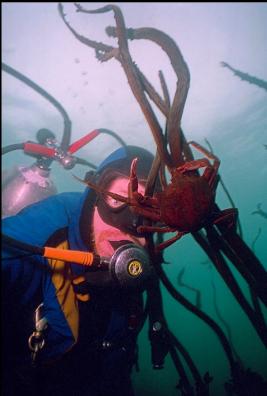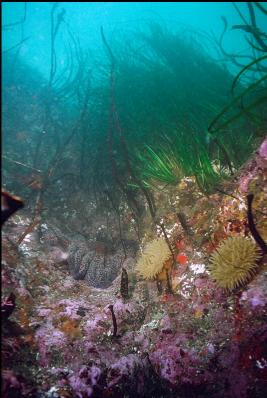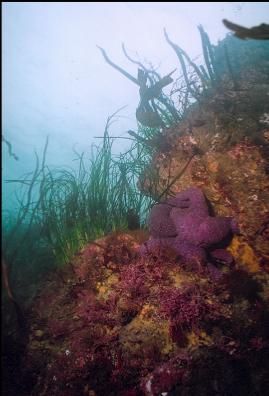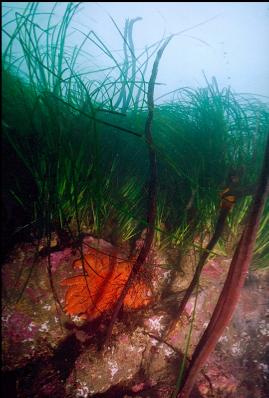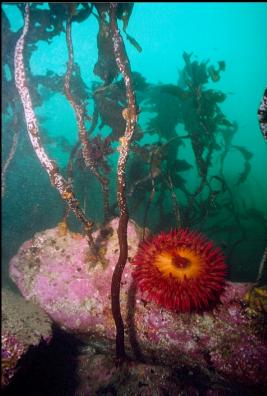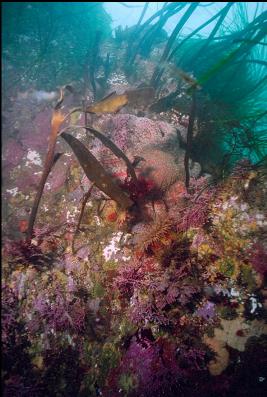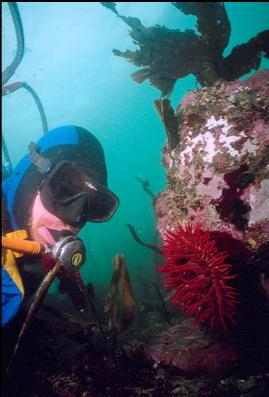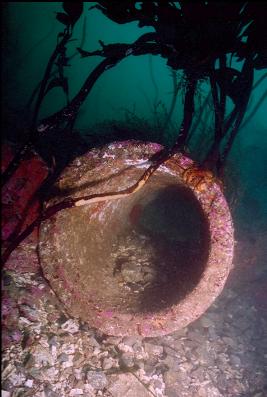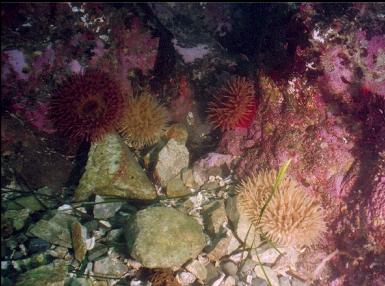 By the way, there is now a big, colourful sign calling this place "Denniston Park" so I guess that's what I'll call it from now on.

I came back, coincidentally, exactly a year later (Dec. 20, 2007). Visibility was even worse (6 feet or so), so I was glad I brought a close-up lens. I still didn't see any giant green anemones, but I did see some patches of octocoral, which I've never seen before.