This is a steep, rocky point at the top of Becher Bay next to the Cheanuh Marina. I never bothered to take my boat here since (being so far into the bay) I assumed the bottom was probably pretty silty and lacking the colourful marine life found in the more exposed, current-swept parts of the bay. It still has sort-of interested me since the chart shows the point dropping underwater to at least 100' deep. A couple of years ago, the Becher Bay Band (who owns the area) started a new development (Spirit Bay). The reserve around the Cheanuh marina is now a busy construction site, building lease-hold houses for out-of-town retirees. Between construction areas, I found a gravel road running past Hoskyn Point and reasonable shore-access to the water. This point is eventually supposed to be built into some kind of spa, so I don't know how long I'd be able to dive here. I figured for now, given the swarms of construction trades and tourists looking at the properties, no one would mind a diver cruising through the neighborhood. I came for a dive on Nov. 15, 2019.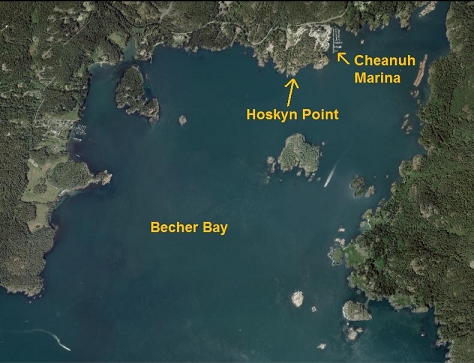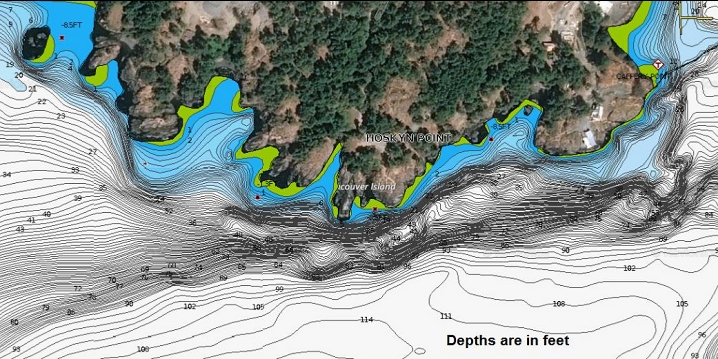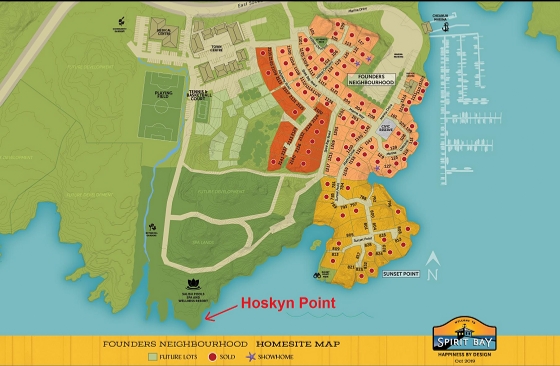 I parked at the top of the point and hiked down the mossy rocks to the water.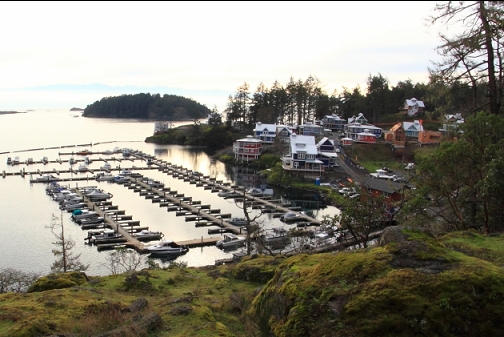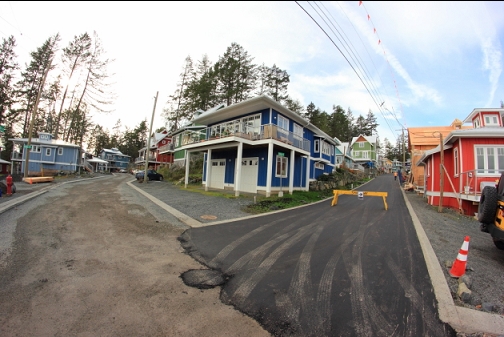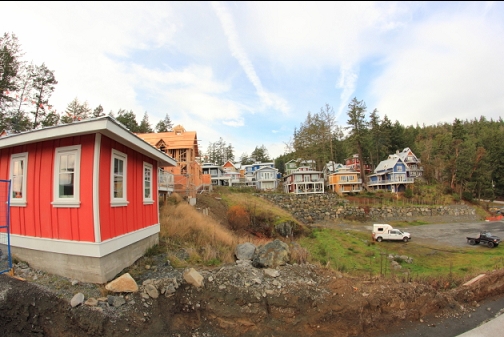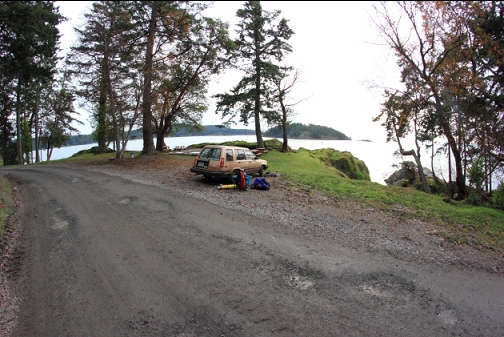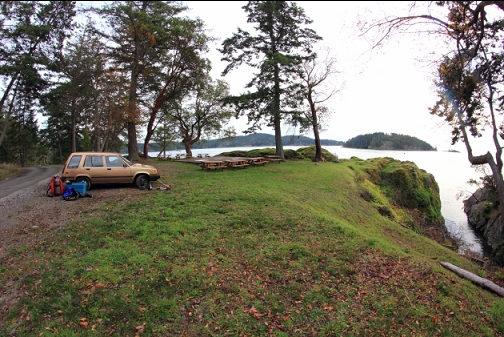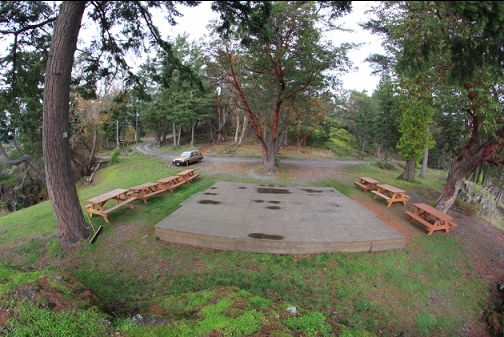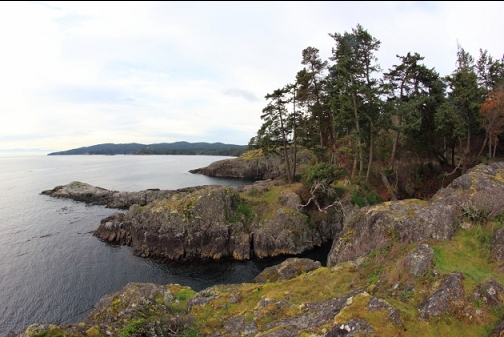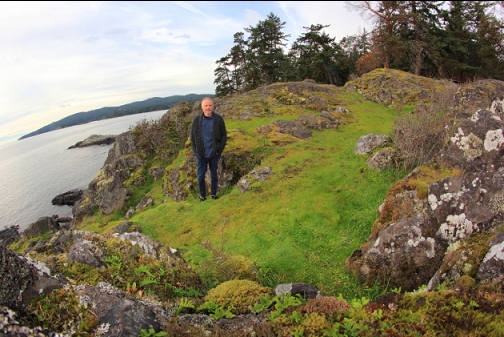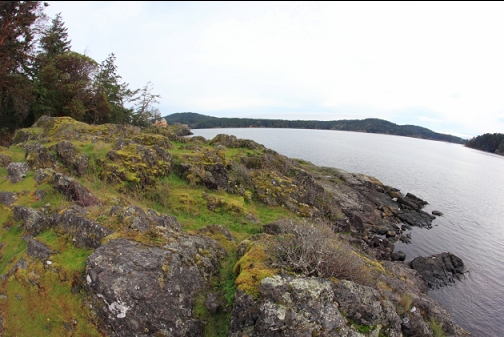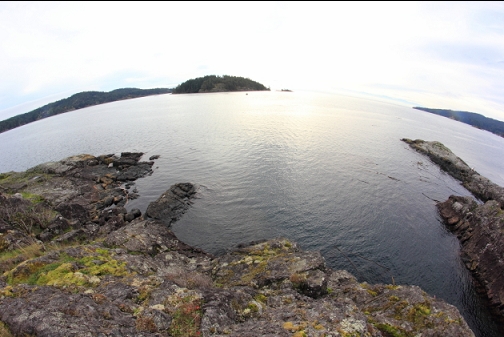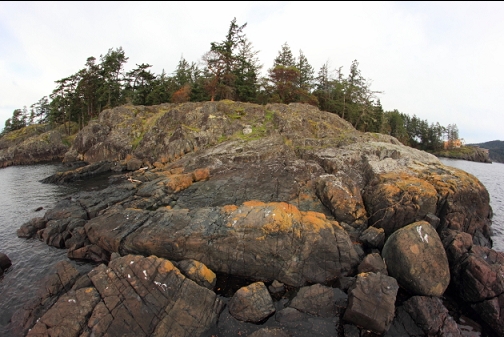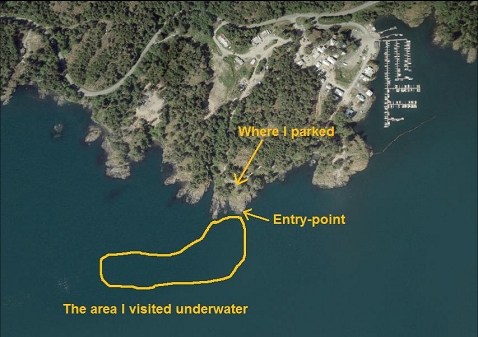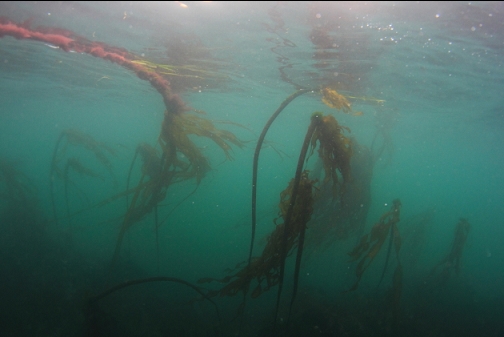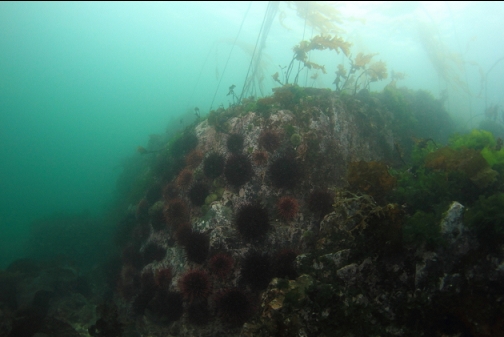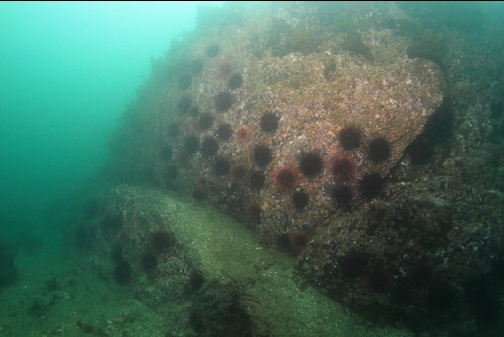 I swam out and to the right (West). Near shore, the bottom dropped down pretty quickly to about 45' deep. Then there was a more gentle slope of silty sand with areas of large rock reefs that I followed down to 110' deep. Visibility was 15-20'. There wasn't much life on these rocks. As expected, they were pretty silty. The most common species were large red urchins. Many of the rocky areas were covered with small, white barnacles. I assume these are from the barnacle "invasion" a couple of years ago. There weren't many fish. The most common seemed to be kelp greenlings and buffalo sculpins. I also saw a few great sculpins. There was one deep area where there were several juvenile vermilion rockfish and a crack with a few small quillback and copper rockfish. This same area had an octopus den as well. I didn't see any plumose anemones, just a couple of fish-eating and crimson anemones.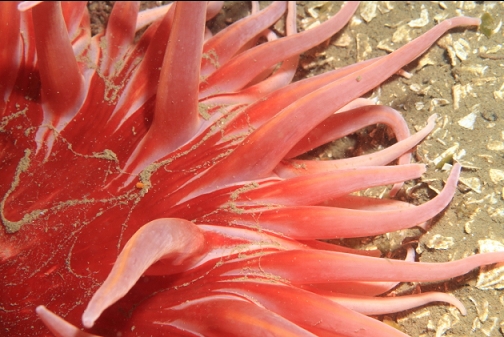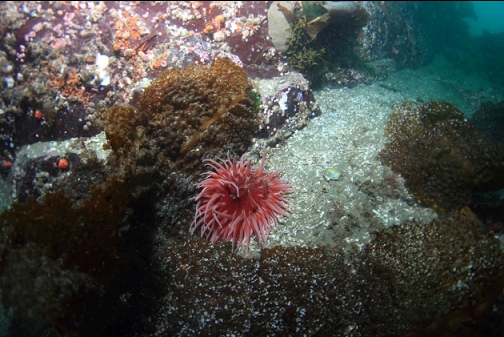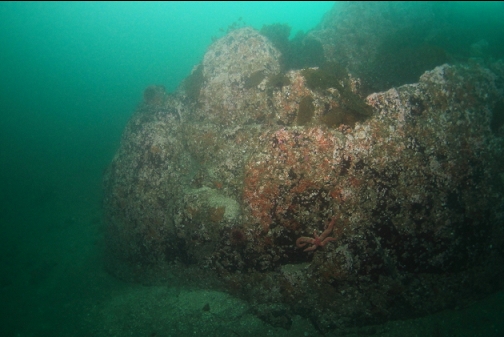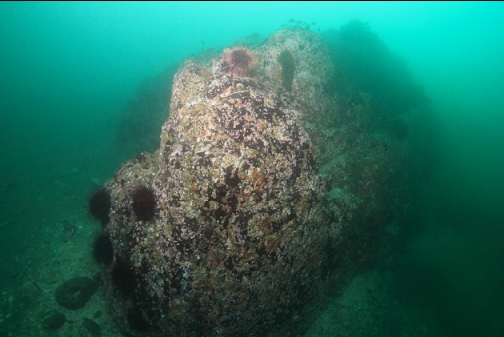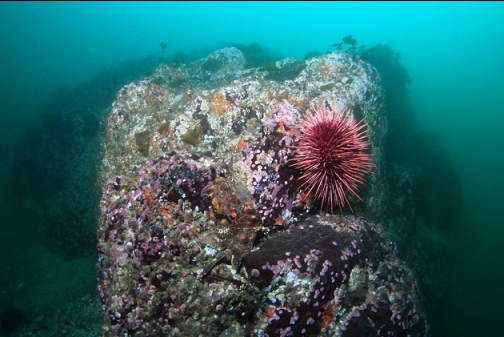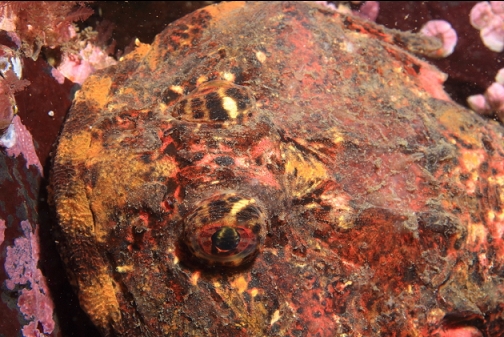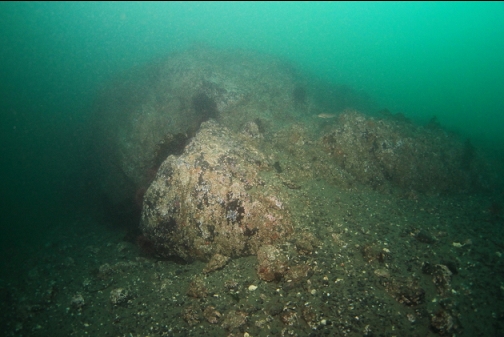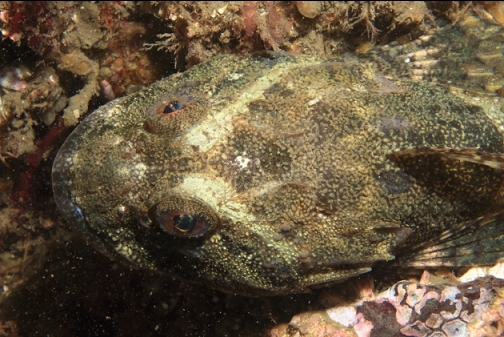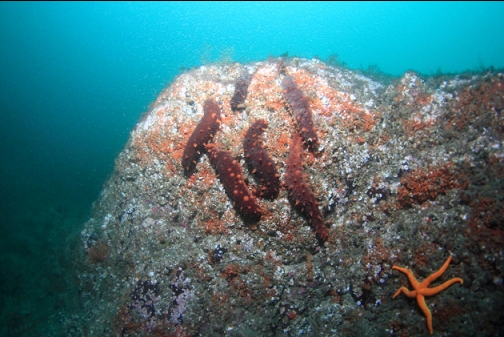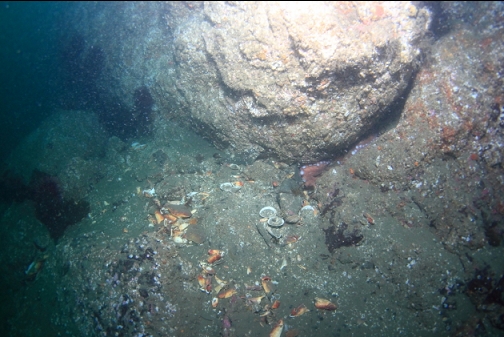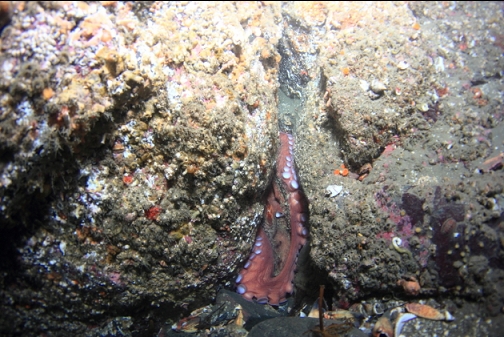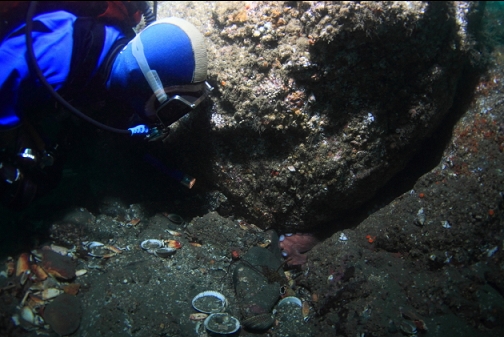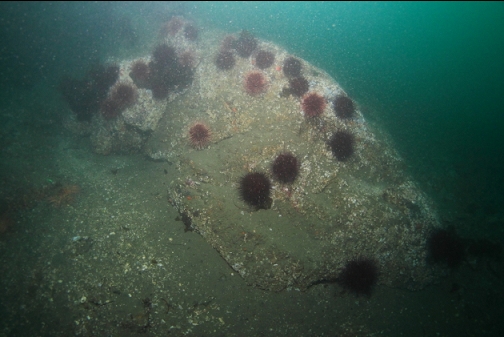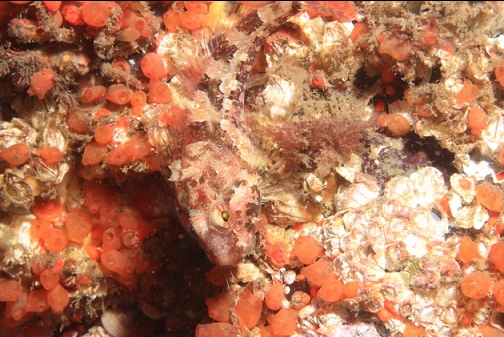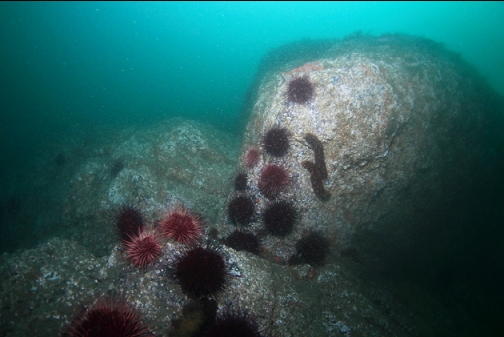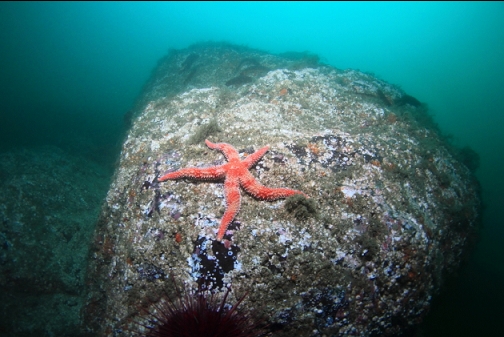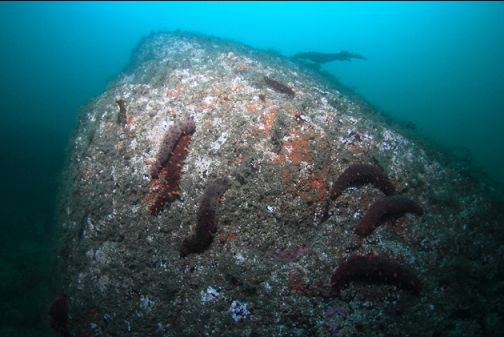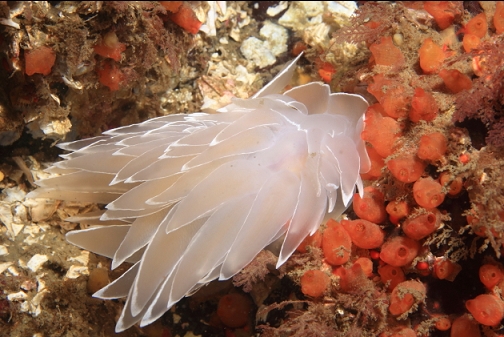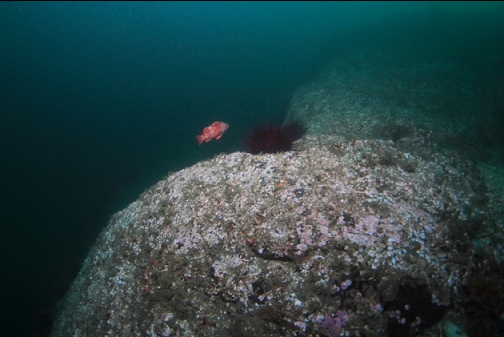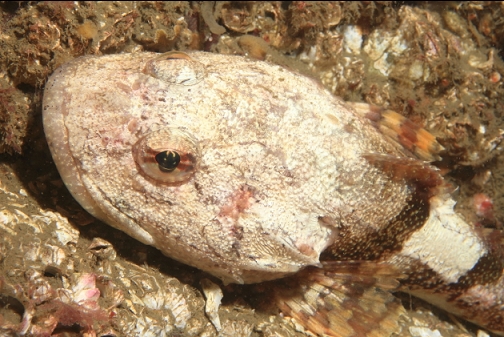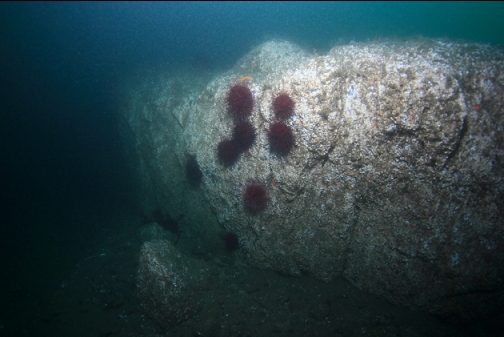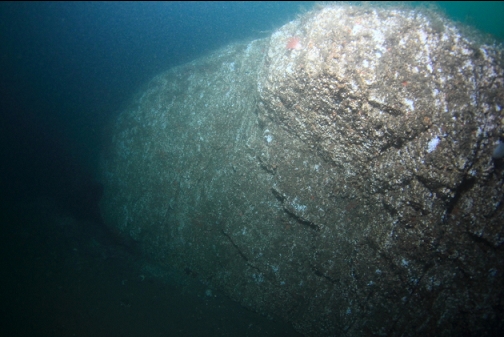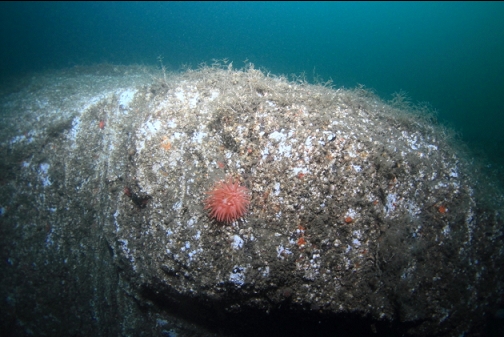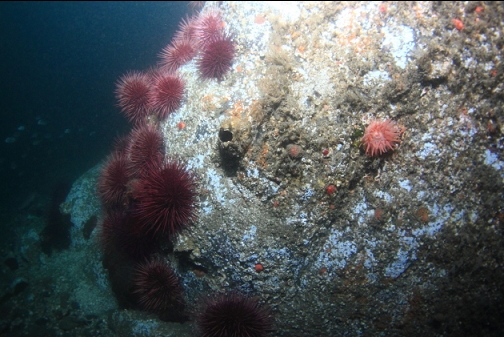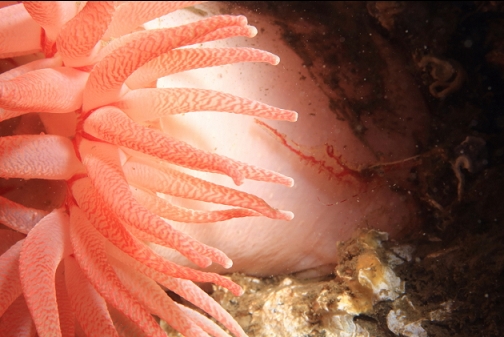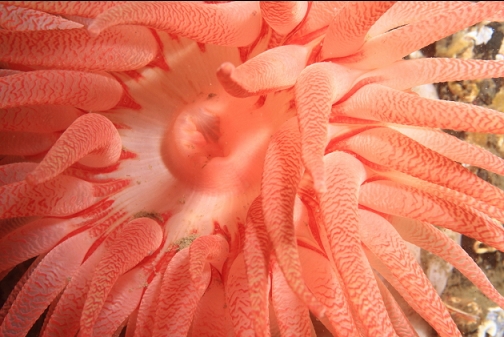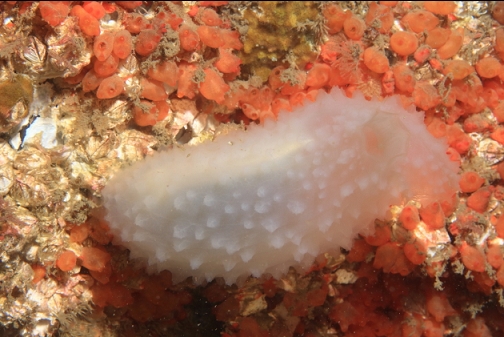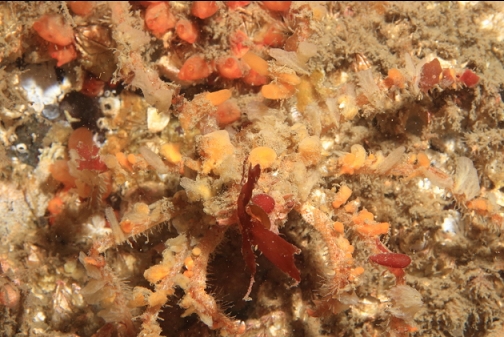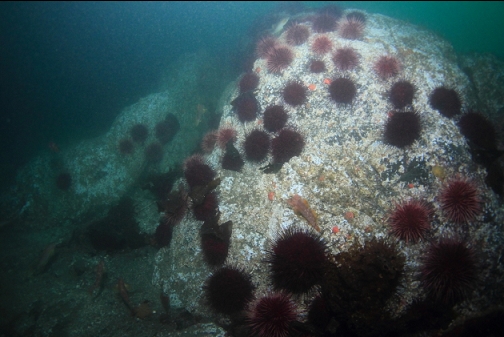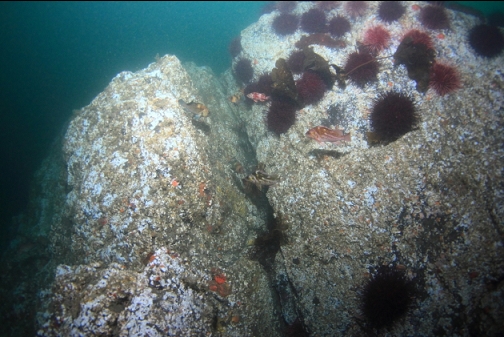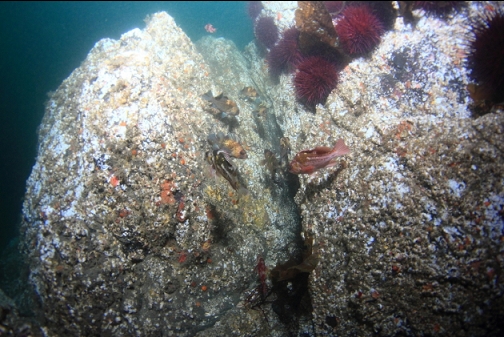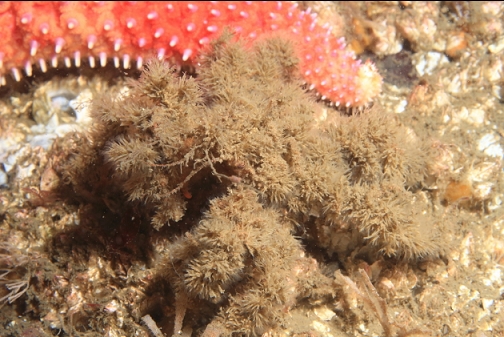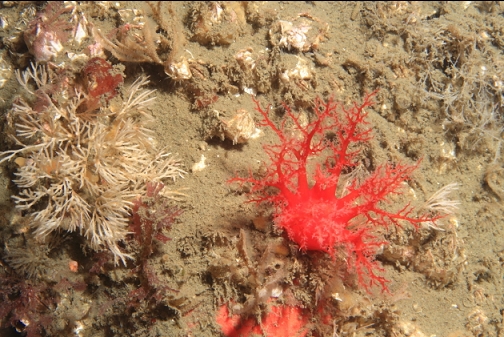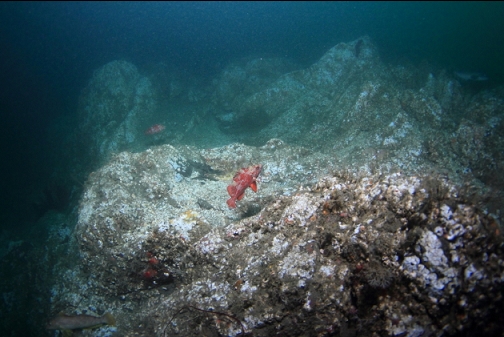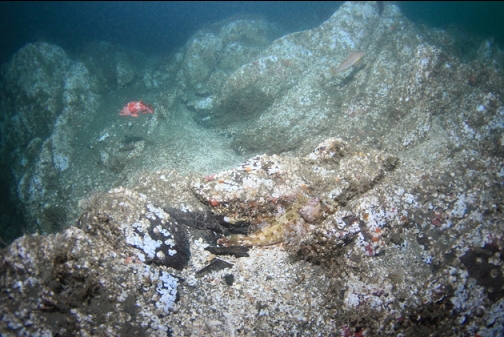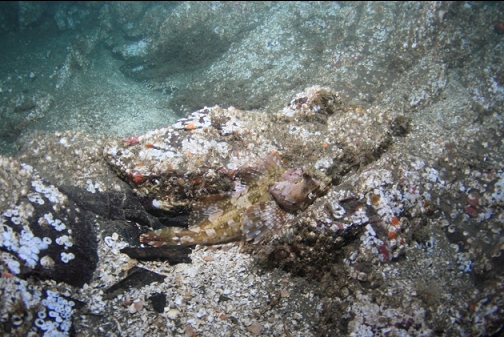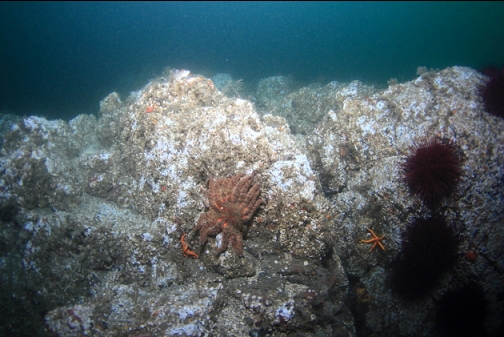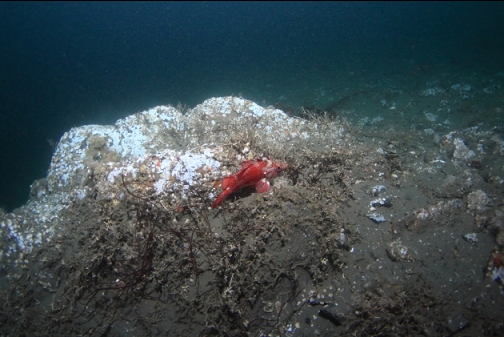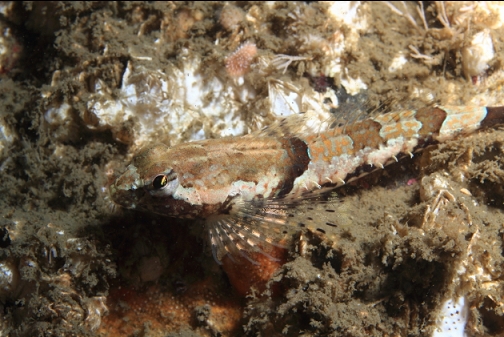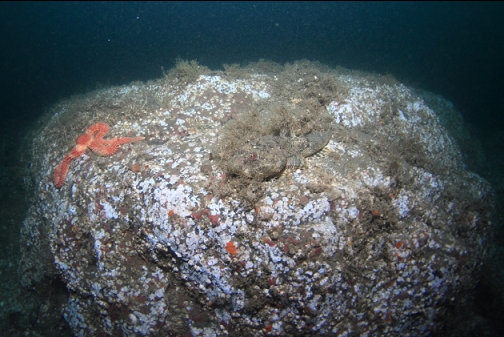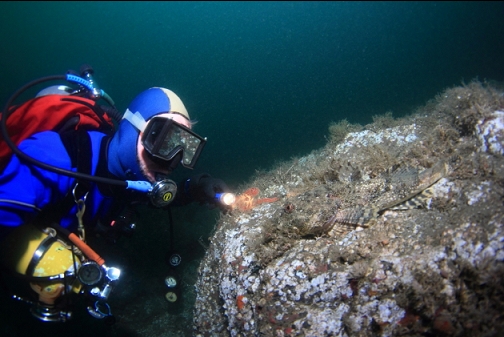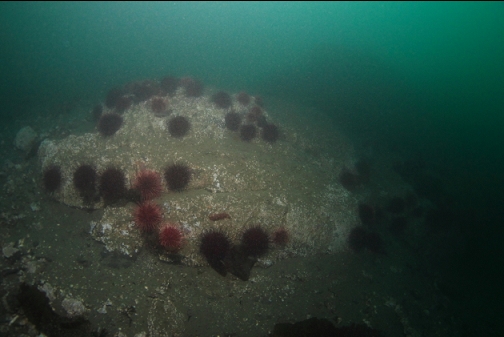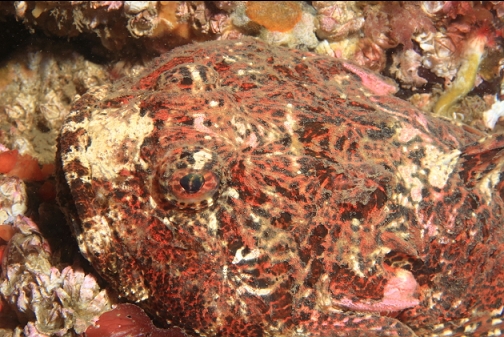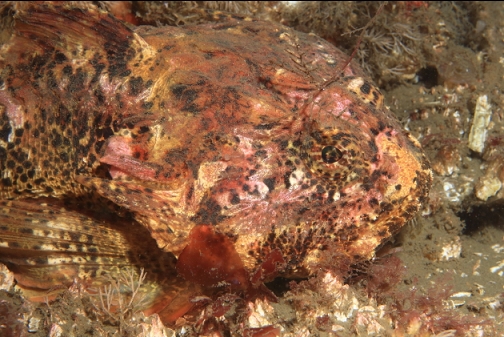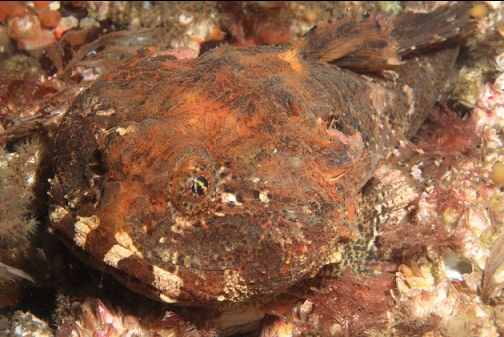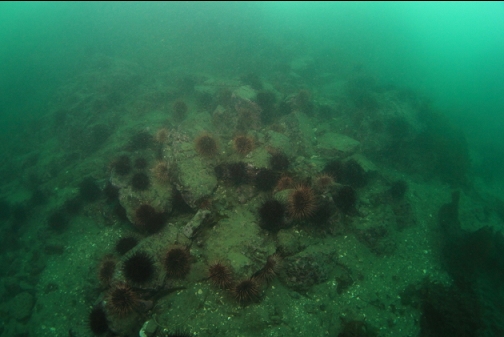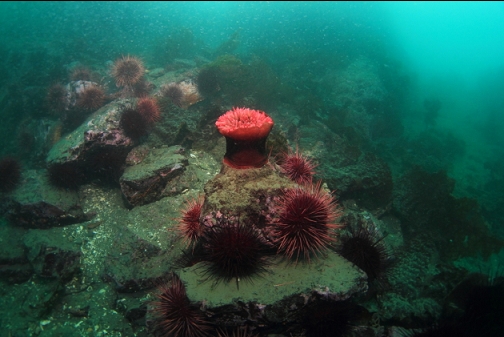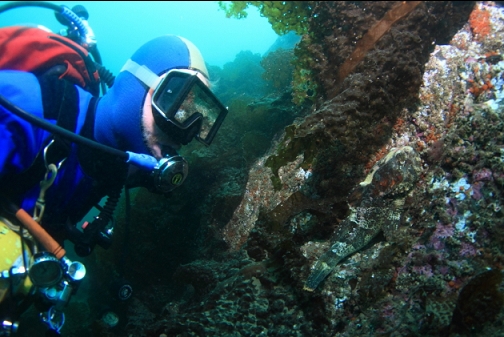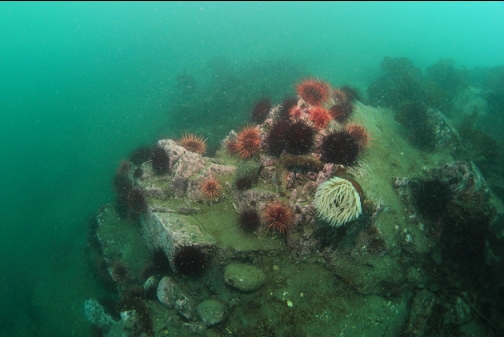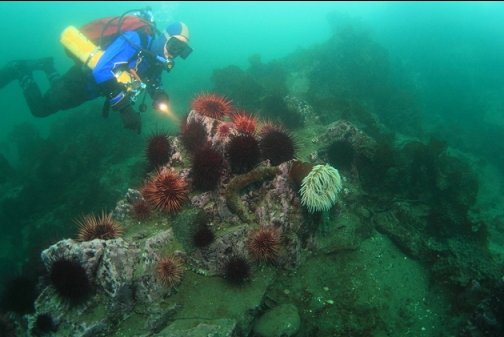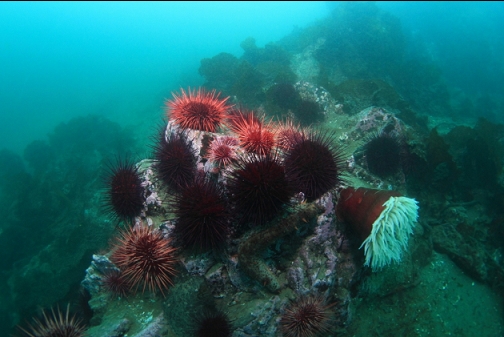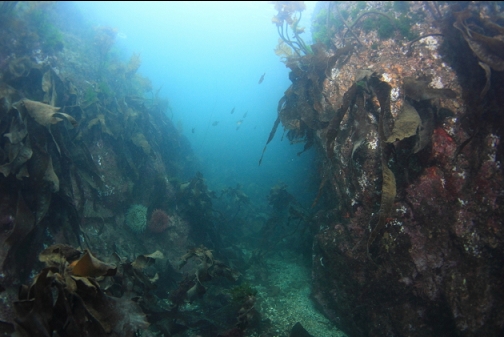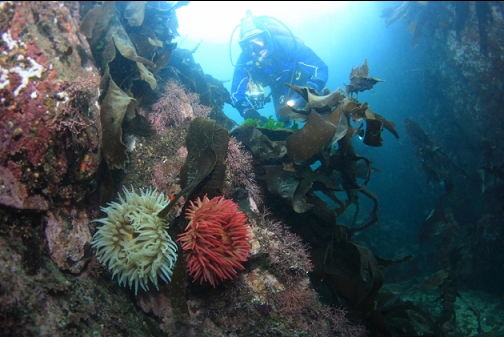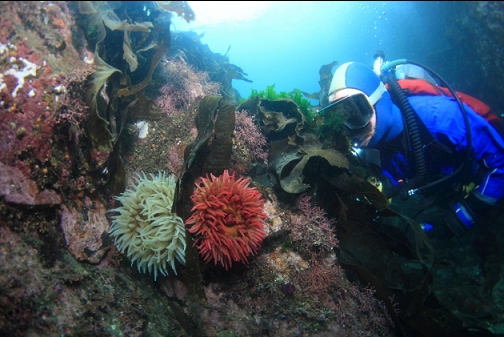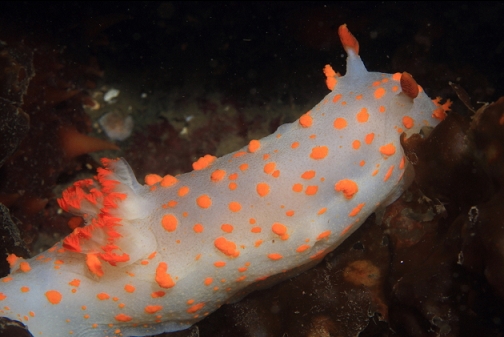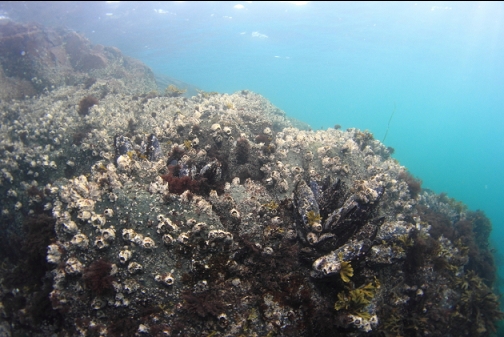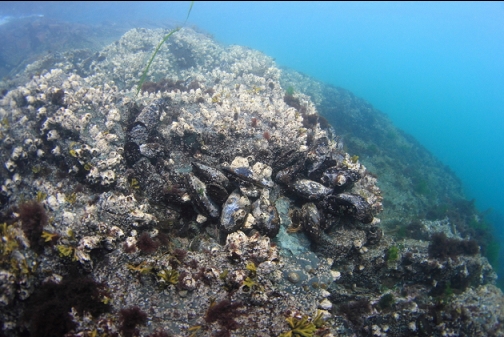 I wasn't that impressed by this spot, but I came back the next day to see what it was like out to the left (East) from the entry-point. The rocky shoreline ended about 45' deep and then there was a slope of silty sand. There were several nudibranchs on the sand. Usually I see this species around sea pens, but I didn't see any sea pens here. I swam East down to around 70' deep and I didn't see any rocky areas. Of course with the limited visibility (still about 15-20'), I might have missed them just out of view.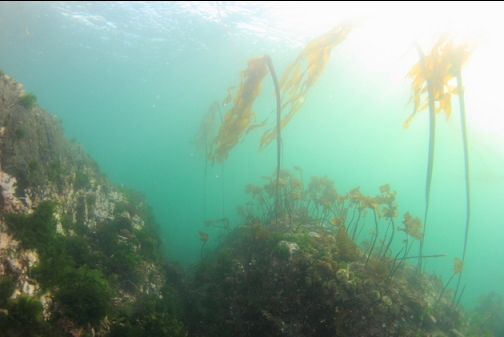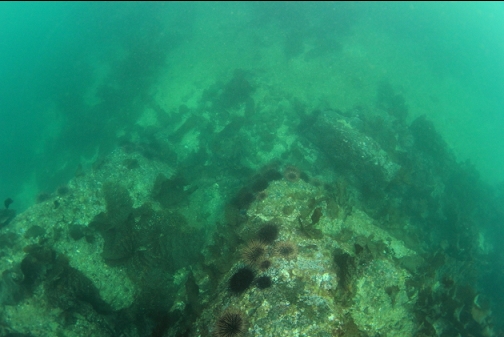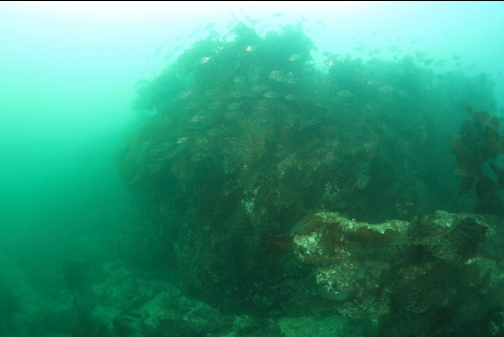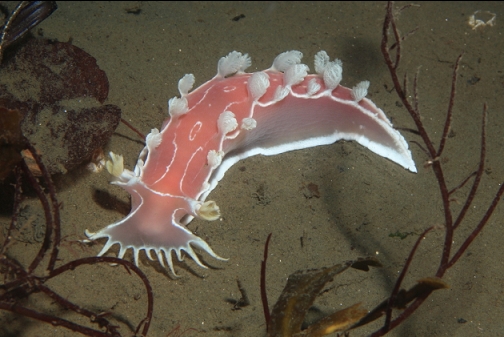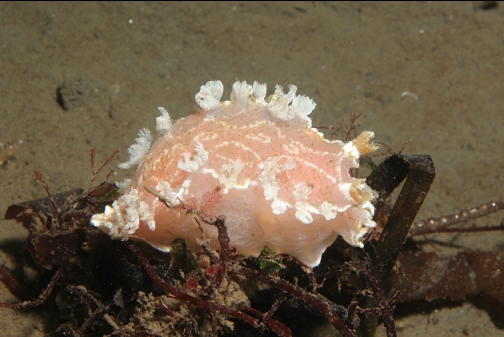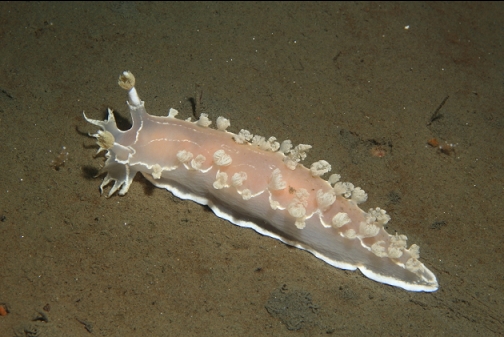 I gave up on the East side of the point and headed back West to where I dove the previous day. I didn't recognize much of this area compared to yesterday. I didn't see the octopus den or the area with the rockfish. Yesterday, I reached 110' deep on one large rocky area. Today, even though it was a slightly-higher tide, the rocky area didn't get deeper than 95'.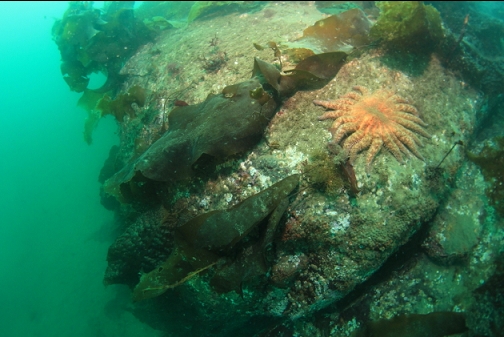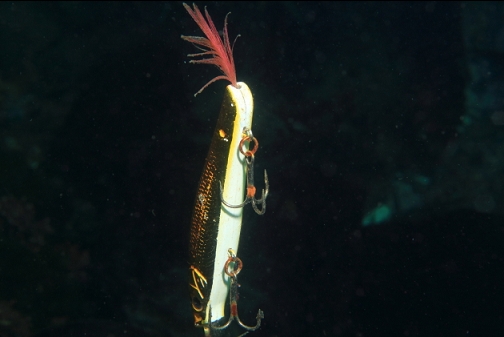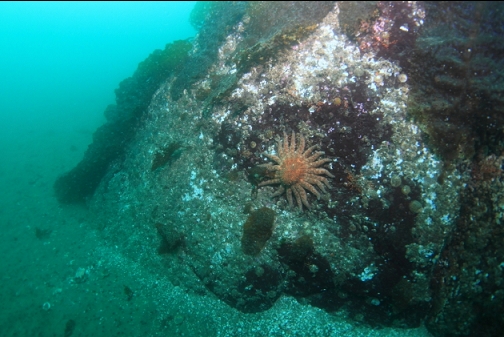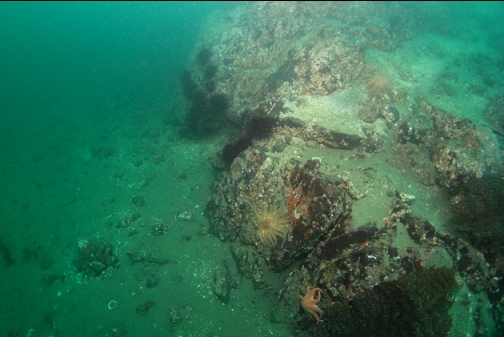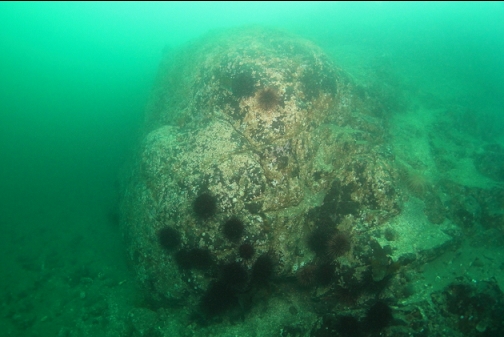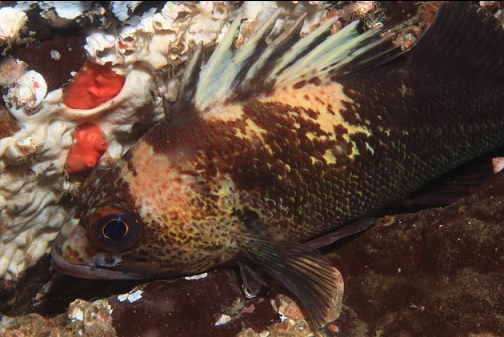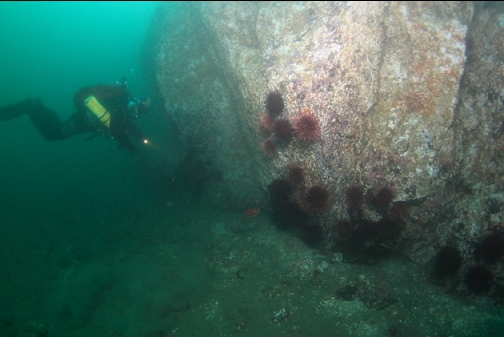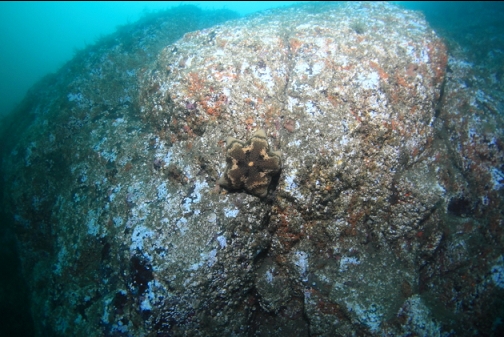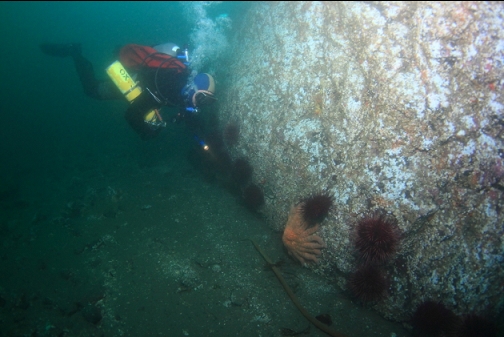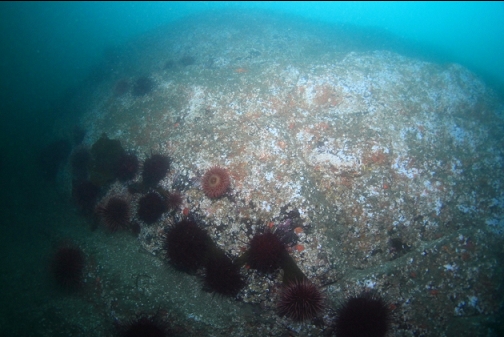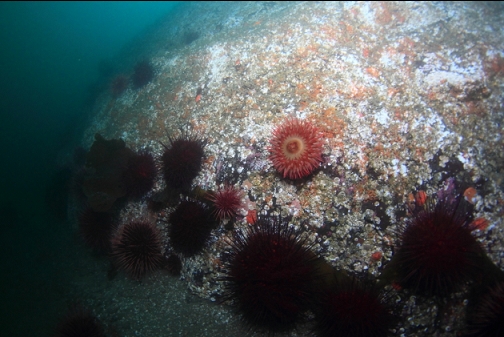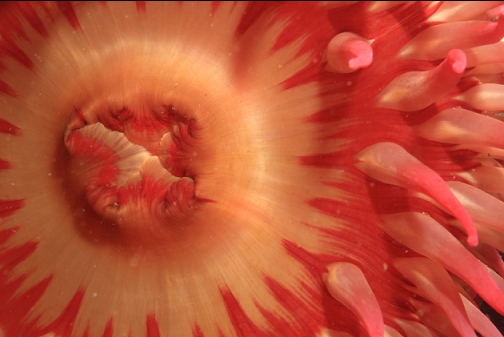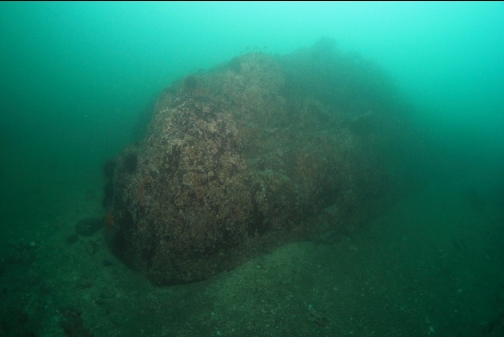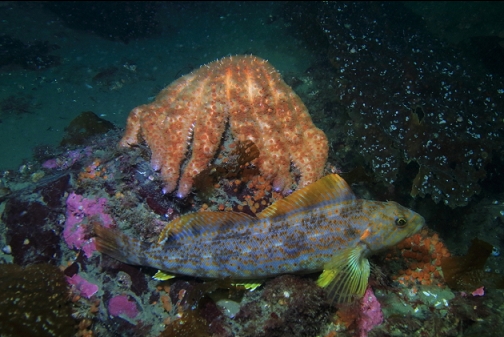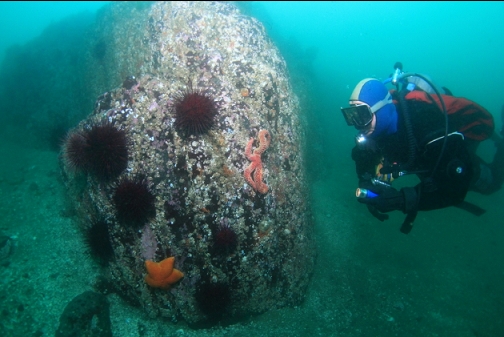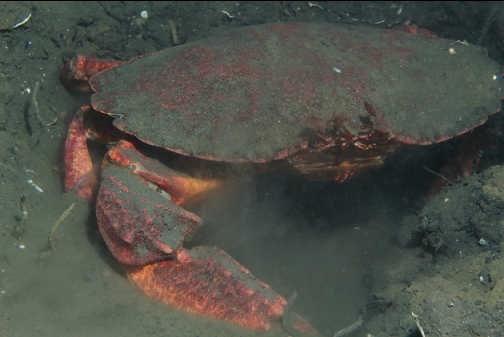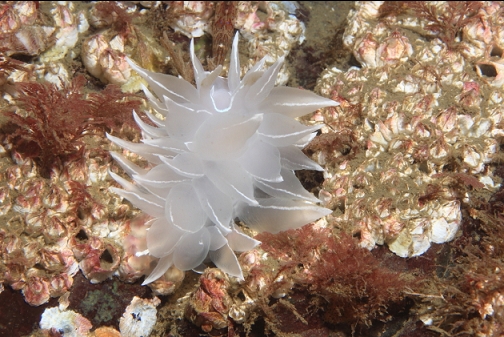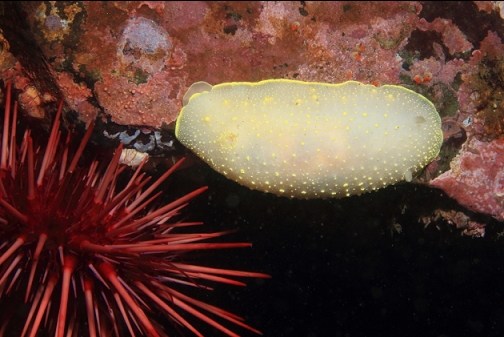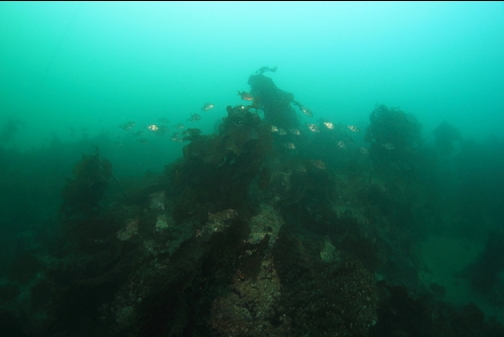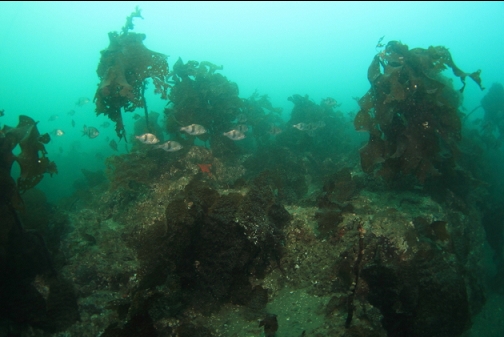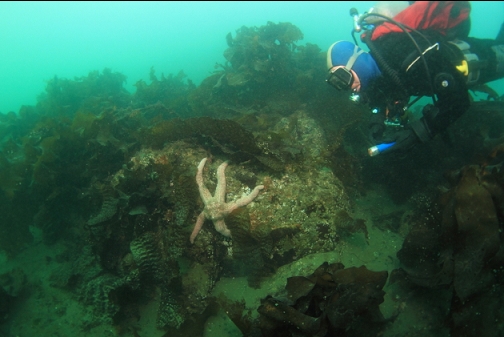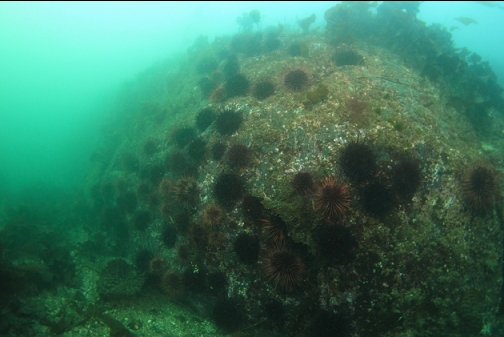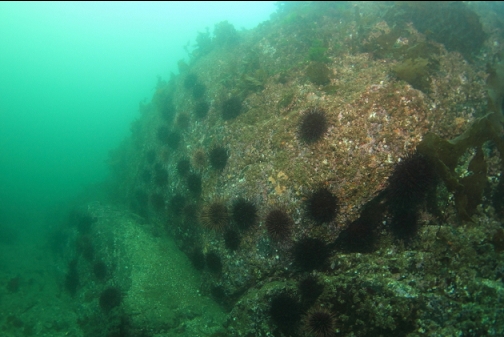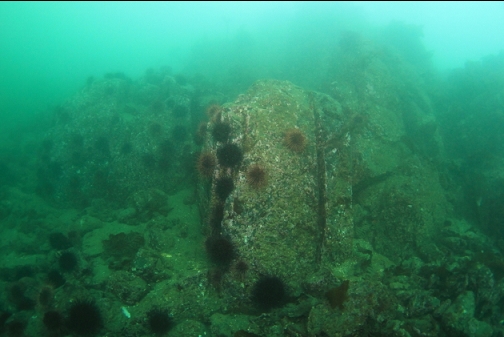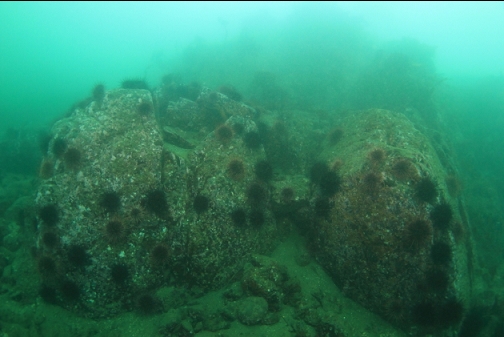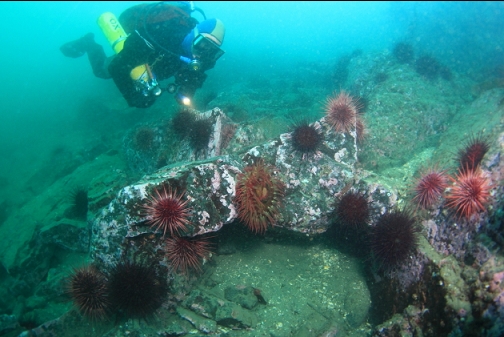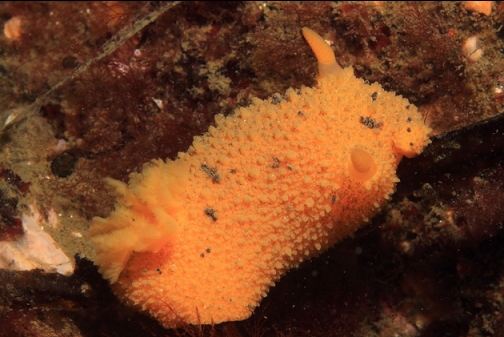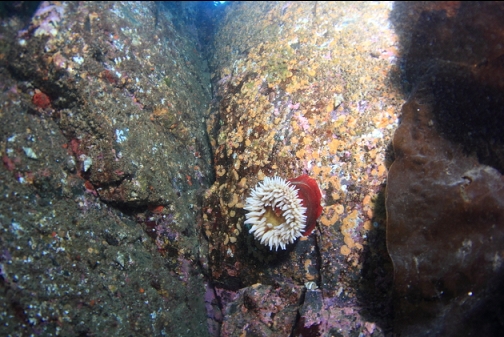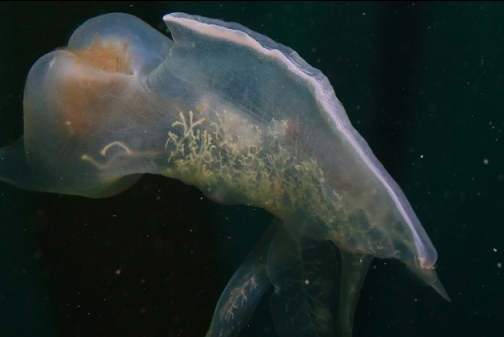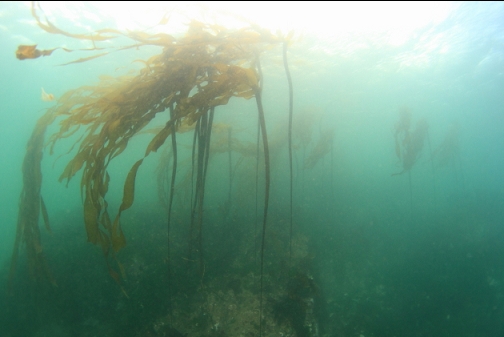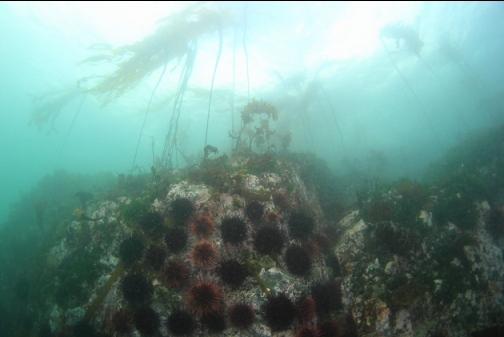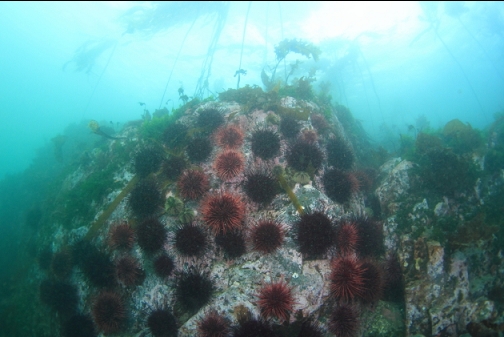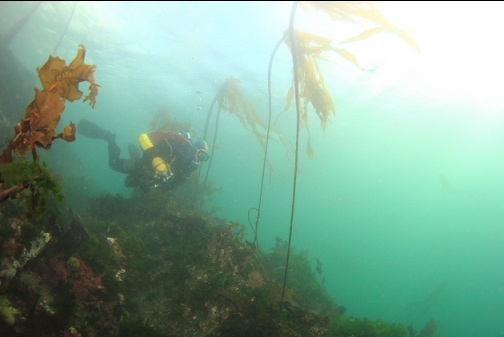 I did a second dive (taking video) on the same day (Nov. 15, 2019) and I still couldn't find the 110'-deep area. My maximum depth on that second dive was also 95' deep. I get the feeling that this site is more complex underwater than I expected. Despite the disappointing marine life (compared to everywhere else around Becher Bay), this site offers a large area for exploration. I'll probably be back.