SUMMARY:
Your typical Saanich Inlet shore dive.
LOCATION:
At the end of Willis Point road and down a trail. See a dive shop or dive guide book for more information.
WHAT TO SEE:
A huge area to explore. Dramatic walls drop off close to shore. Being in Saanich Inlet, there isn't a lot of life on the walls. Sea stars, mostly sunflower and sun stars, are the most obvious creatures. Small to medium lingcod, rockfish and perch are always hanging around. In the shallows, leather stars are everywhere. There are lots of shrimp jumping around and a few prawns and blackeye gobies in little crevices. Tube-dwelling anemones are common in sandy areas. You can see boot sponges below 100 feet. Big jellyfish in the summer. - Basically the same sort of dive as Willis Point and Henderson Point. There are rumours that this is the best place to see six-gill sharks in the Victoria area. They sometimes come up from the depths in summer.- I'm still looking.
CONDITIONS:
Again, typical Saanich Inlet. No current, bad visibility in late spring and early summer, and it's easy to go as deep as you want. On a dive here in mid- Febuary, visibility was at least 100 feet. I was hovering at 70 feet and could see the surface and another 50 feet below me before the wall faded into darkness.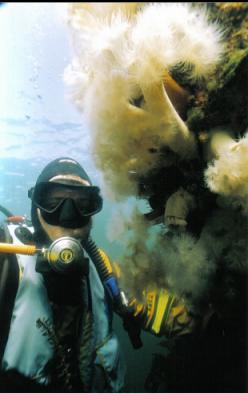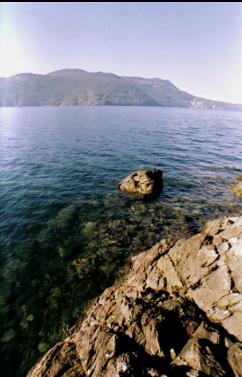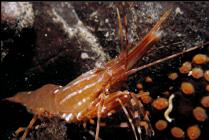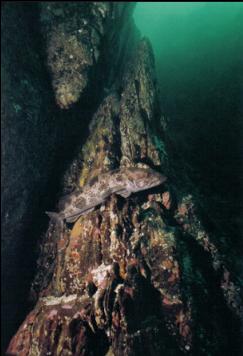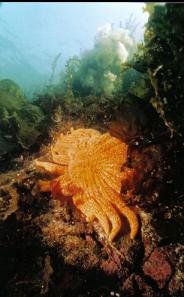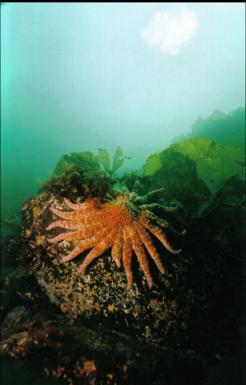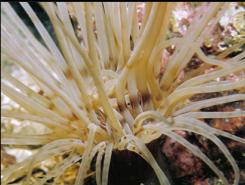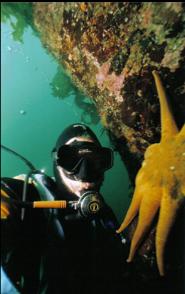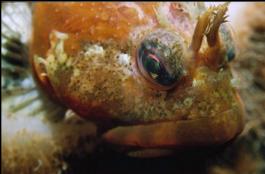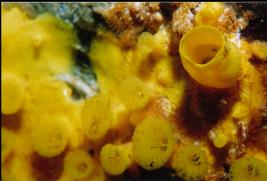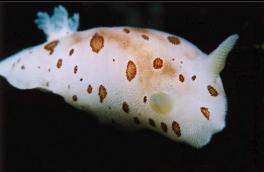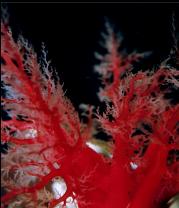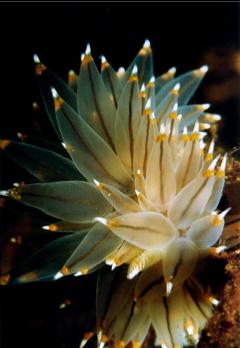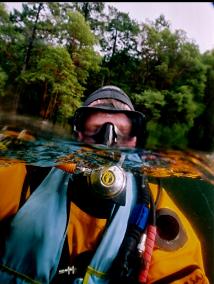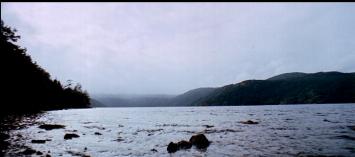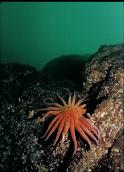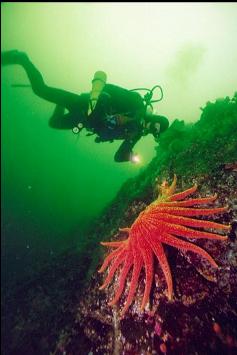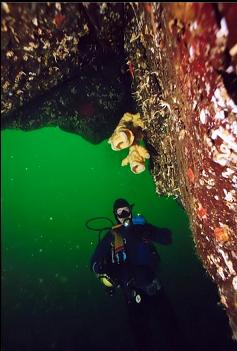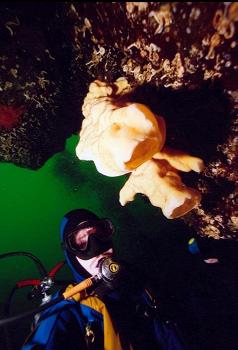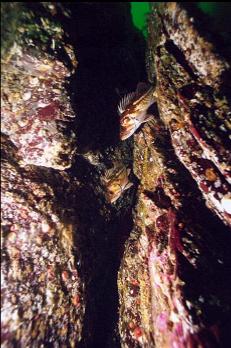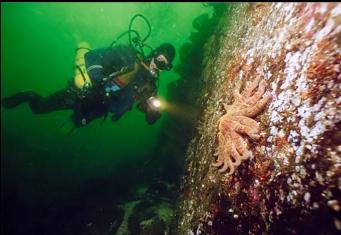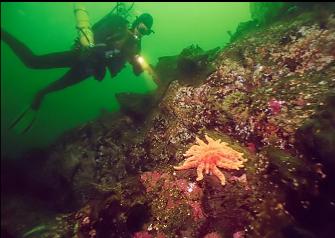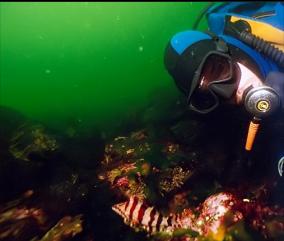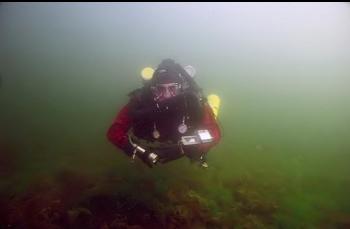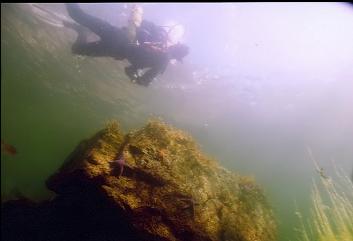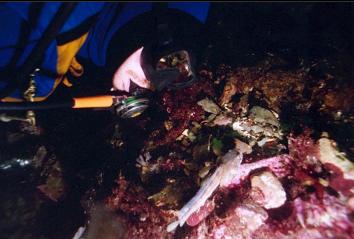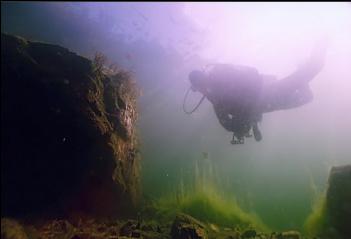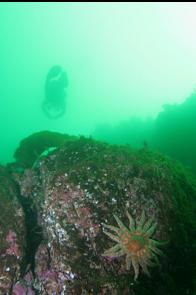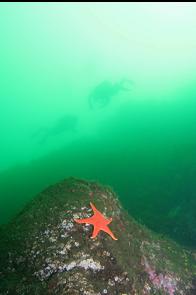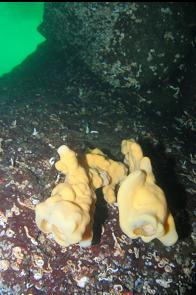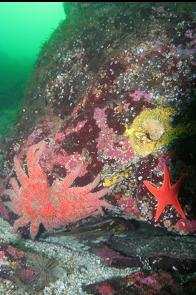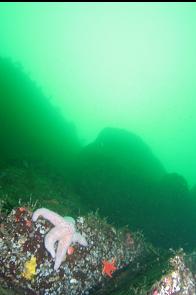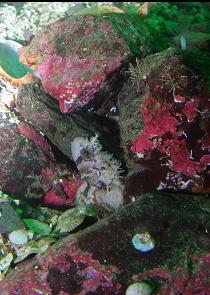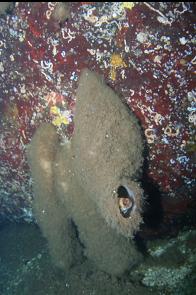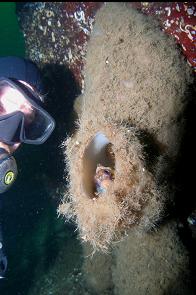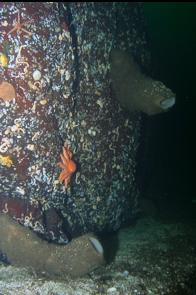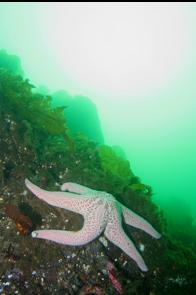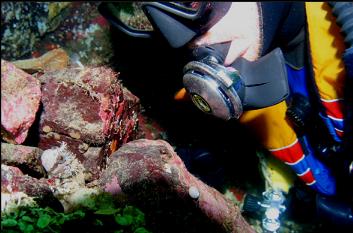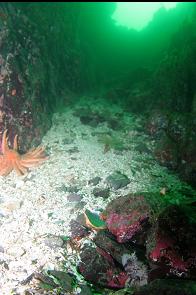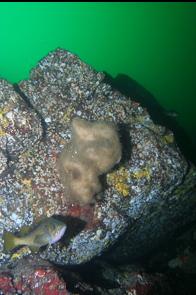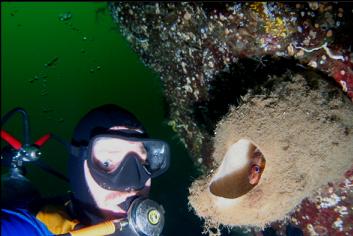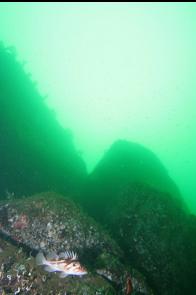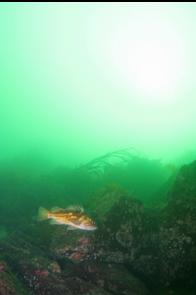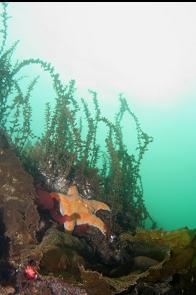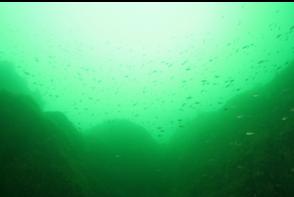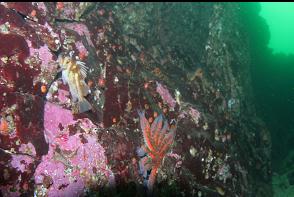 -More photos from mid-June, 2007. These are from two dives; One at the popular entry-point and one near the end of the trail. Visibility was 6-10 feet in the shallows, but cleared to 50-80 feet below 30 feet deep.