I've heard a lot about this place from magazines, the web, other divers, guide books, etc... I decided to drive up from Victoria and see what all the fuss was about. The dive is at the end of Madrona Drive in the Nanoose / Parksville area. I swam out in the shallows and the first thing I noticed was the lack of invertebrate life on the rocks. The sandstone walls and ledges seemed almost completely bare. There were quite a few copper rockfish, kelp greenlings and perch swimming about, though. The other thing that I thought was strange was the terrible visibility (end of July). It was an o.k. 10 feet or so on the surface, but when I passed through the thermocline at 20 feet, I couldn't see more than 5 or 6 feet in front of me. If the visibility was better, I probably would have appreciated the sandstone-shelf topography more. This is supposed to be "the" spot for octopus, so I spent some time looking under the small overhangs and in the holes for them, but didn't see any. Later on the beach a local told me that she recently saw a boat of divers haul up about 10 octopus from this site, so maybe that's where they went. I decided to try and find the deeper wall, which most divers consider the best part of this site. There was a orange float on the surface in the area where the wall was supposed to be (about 100 yards offshore), so I decided to follow it down and see if it was a marker for divers or just a crab trap. Sure enough, it was a crab trap, but by a strange coincidence, it was right at the top of the wall. I swam near the bottom of the wall about 90 feet deep. The visibility was still less than 10 feet here as well, but it was caused by a huge cloud of tiny shrimp. I saw a few small wolf eels peeking out of holes in the wall and juvenile yelloweye rockfish were sharing their dens. I also saw about 3 or 4 adult yelloweye rockfish (something I've never seen before). Yellow boring sponge and zoanthids covered the wall in places and there were lots of other rockfish hanging around eating the shrimp. The wall looked similar to those in Howe Sound (but without lots of plumose anemones), or Saanich Inlet (with more zoanthids). I wanted to see what was further down the wall (sponges?) as it seemed to be sloping deeper, but I wanted to avoid decompression and I had already been down long enough. I ascended to the top of the wall at about 60 feet and swam up the muddy slope back towards the shore. There were quite a few sea whips (another thing I've never seen before), sea pens and thousands of tiny nudibrachs living in the mud. Basically, if I lived in the area and chose a time when the visibility was better, I would probably come here a lot, but I don't think it's worth the drive from Victoria just to dive here.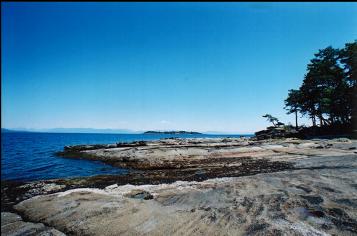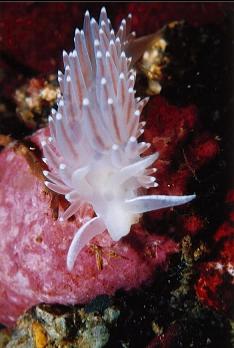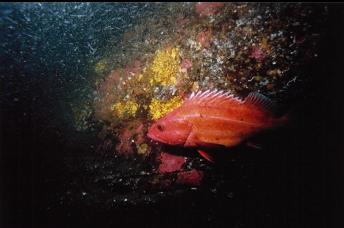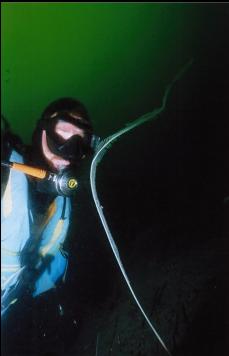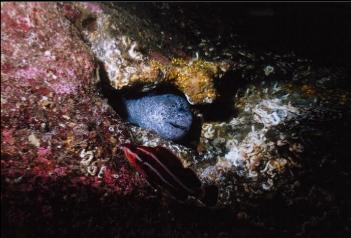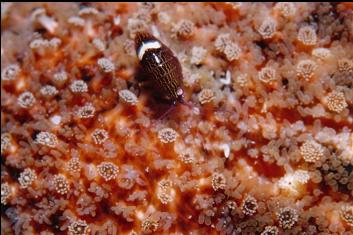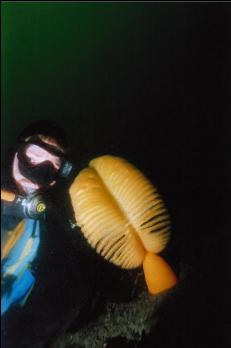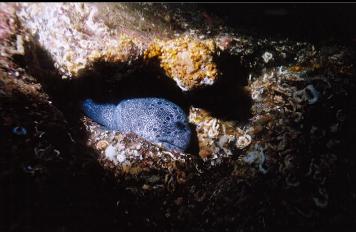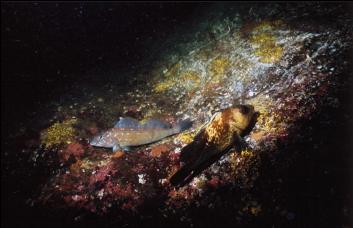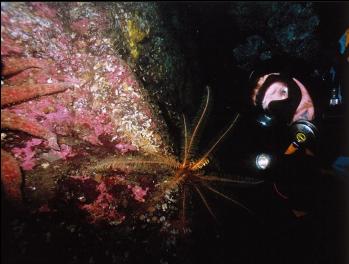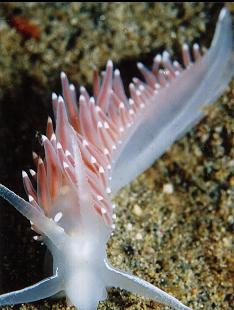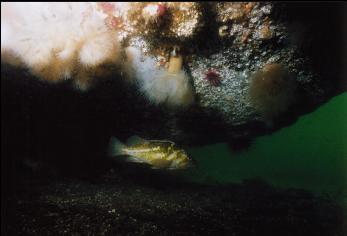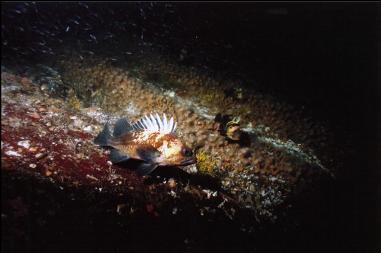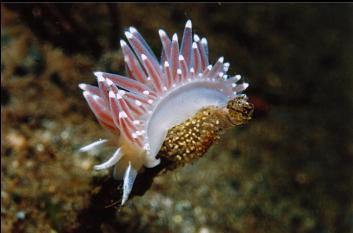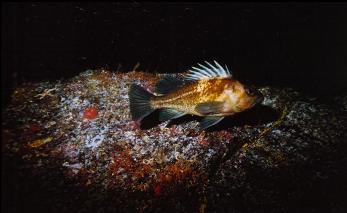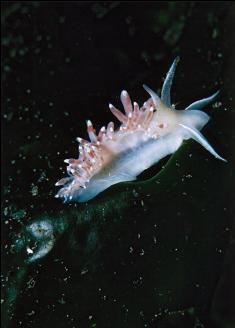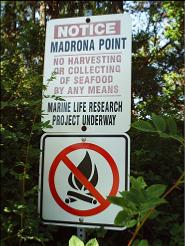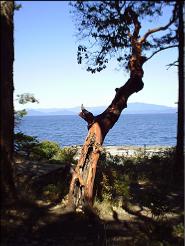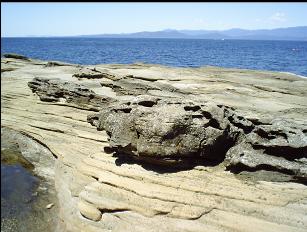 I came back here in mid-Feb. 2005, to give it another chance when the visibility was better. There wasn't a buoy on the surface so I swam out underwater towards a distant island on a zero degree compass heading (which I've been told is the right direction for the wall). Visibility had improved since last time and was around 30-40 feet. I swam and swam and when I reached a depth of 80 feet, I realized that I must have missed the wall. I swam around aimlessly for awhile before I had to surface. Other than the sea whips and sea pens, there were lots of large (foot-long) elasmobranch egg casings on the sand. Maybe from giant skates? I found a boulder in the middle of nowhere with lots of big plumose anemones and a cabezon guarding eggs. It was a bit disappointing to not reach the wall after the 2-hours-plus drive, but I guess it has to be removed for maintenance once in a while.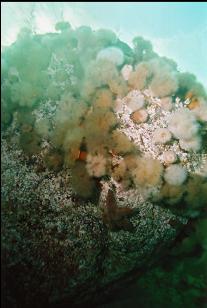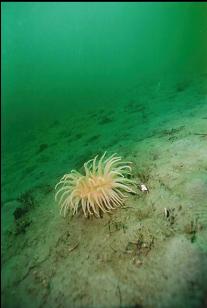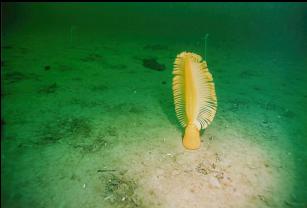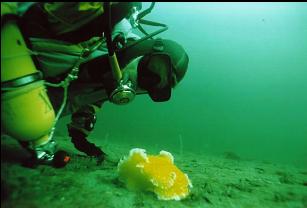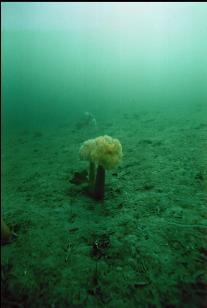 I did 2 dives here in early August, 2005 and visibility was over 50 feet on the wall. When it is clear here it really is an excellent dive. I saw the usual wolfeels, yelloweye rockfish and a huge boot sponge. Most of the wall was covered with zoanthids. There was a slight current (no big deal).