This was the last dive we did (July 17, 2016) during our Bamfield dive weekend. It's a deep wall that drops off near Nanat Island (a tiny island near the mainland of Vancouver Island a bit North of Bamfield). There's a flat, rocky shallow area stretching out from the island that soon drops off. Visibility wasn't great in this shallow area (above 40' deep). There were lots of orange burrowing cucumbers, cup corals and a baby wolfeel here.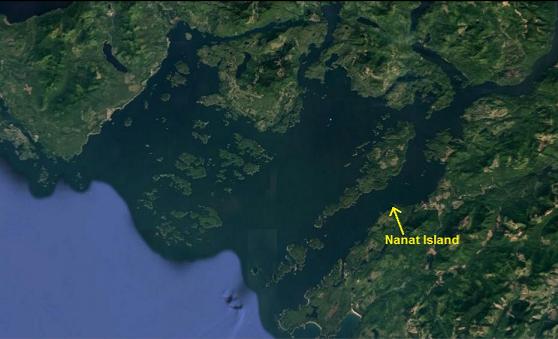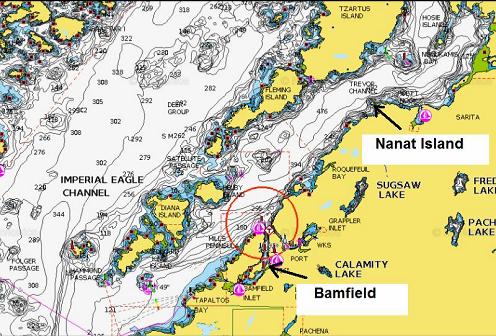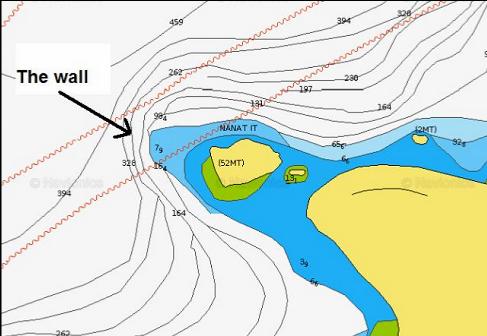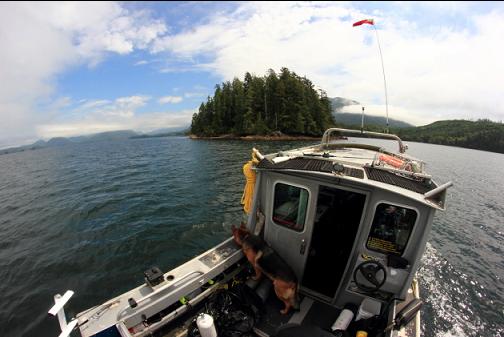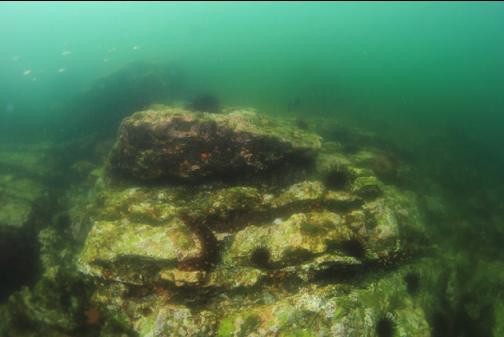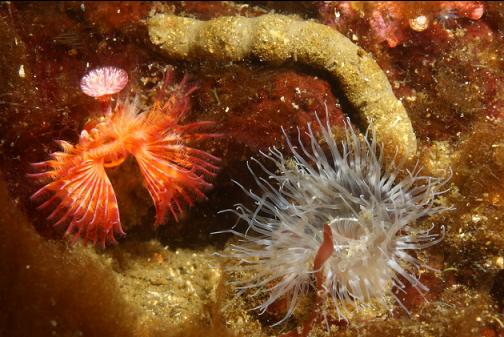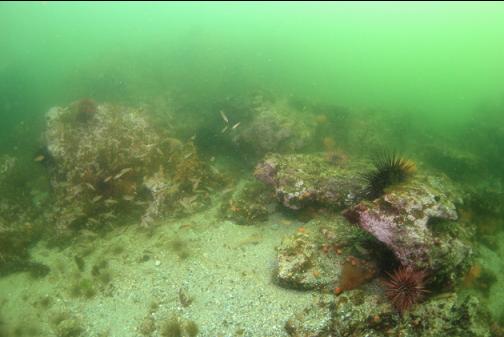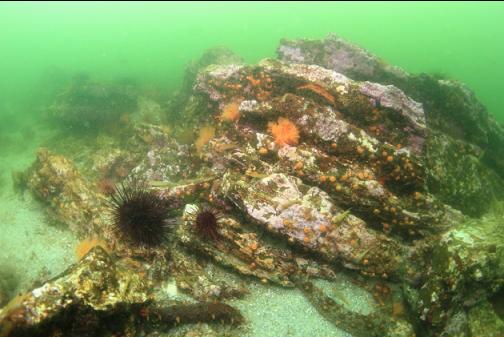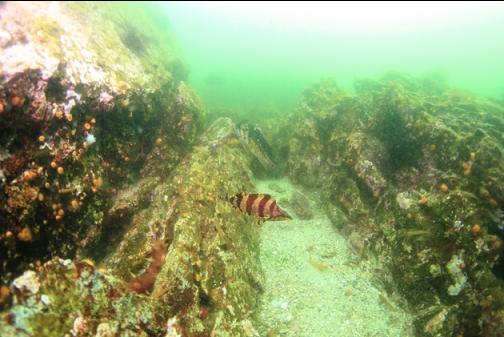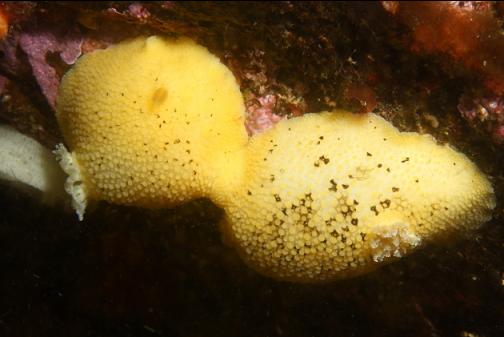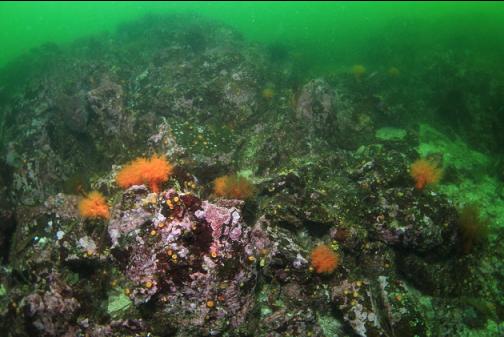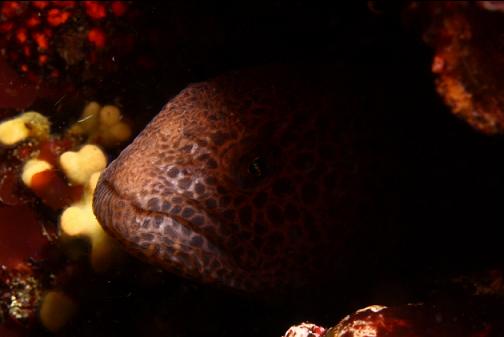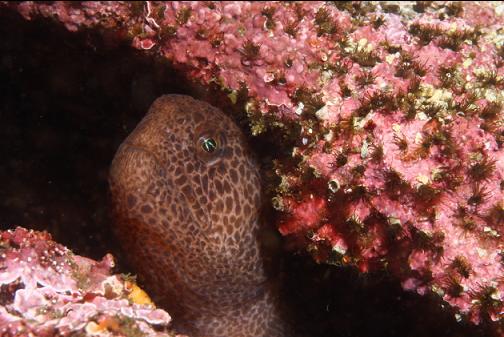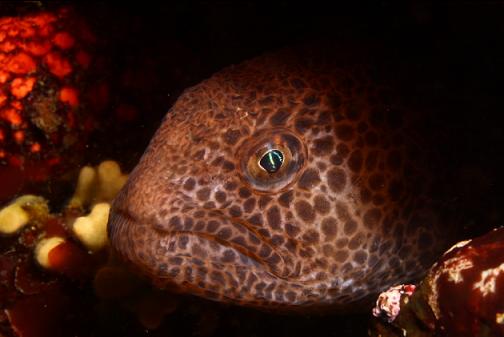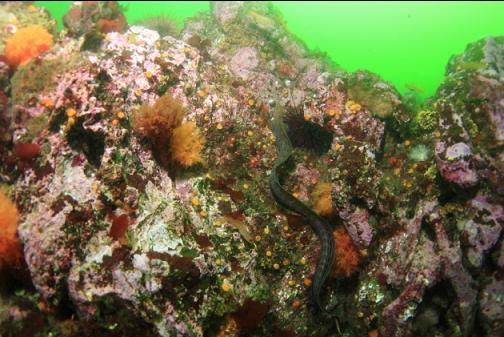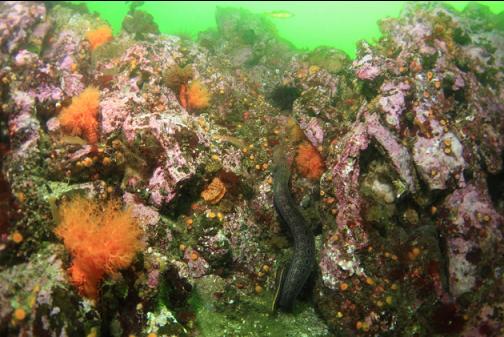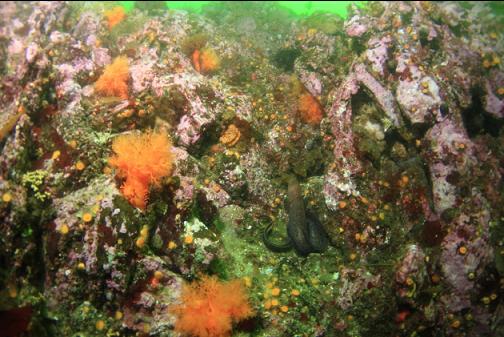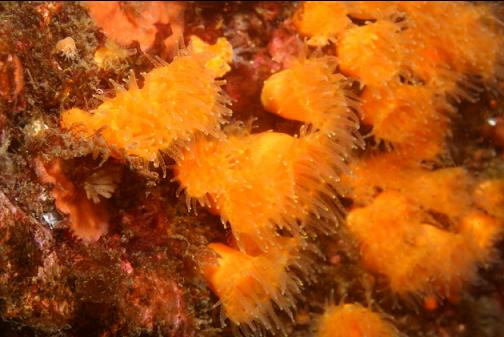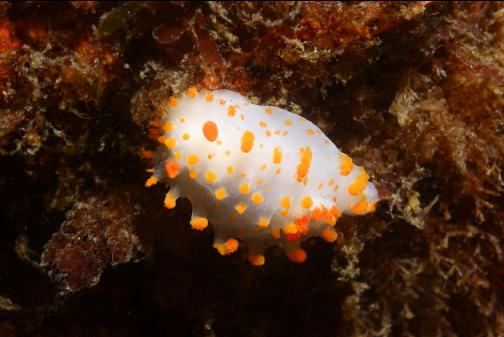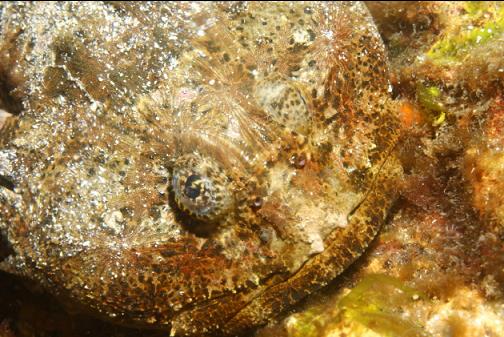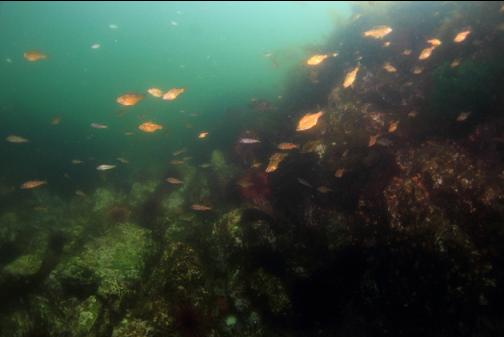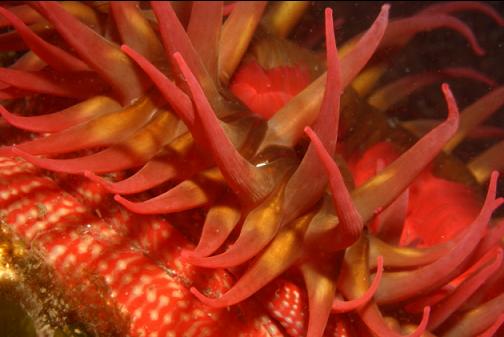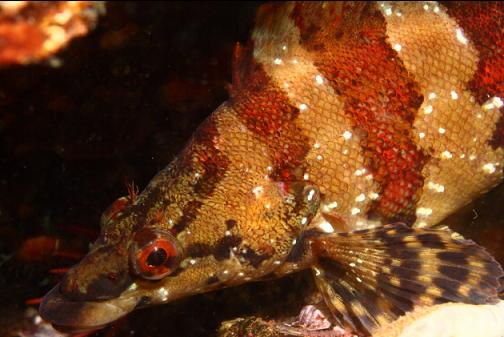 I reached the proper part of the dive, a wall that dropped off to below 100' deep. My maximum depth was around 100'. Visibility improved to around 30'. There was lots of fishing line, lead cannonballs and a fishing net stretching down the wall. If I didn't see some of the near-invisible fishing line briefly illuminated by my camera strobe, I would have swam right into it. There wasn't much invertebrate life on the wall. I didn't see any anemones. Up close, I could see some patches of tunicate colonies and zoanthids that gave the wall a bit of colour. There were lots of rockfish though. They were mostly yellowtail and Puget Sound, but I saw a few China, quillback and canary as well.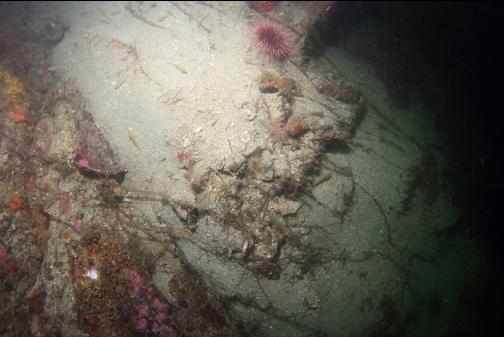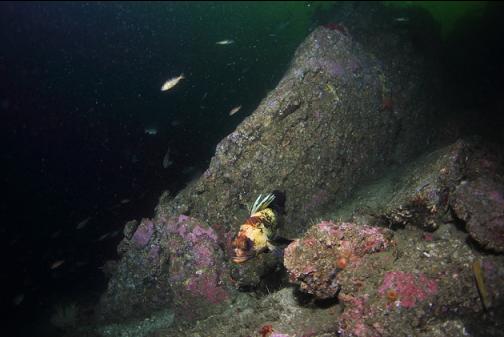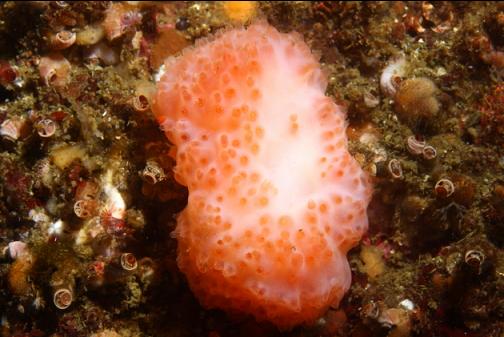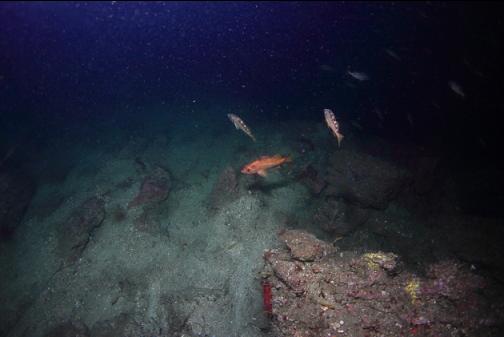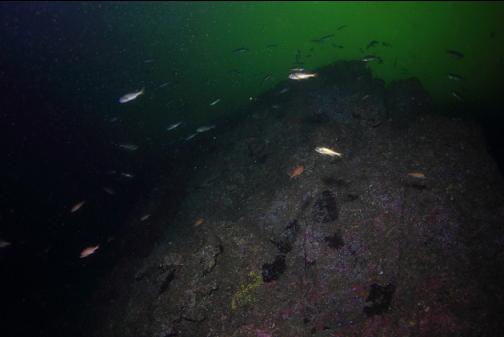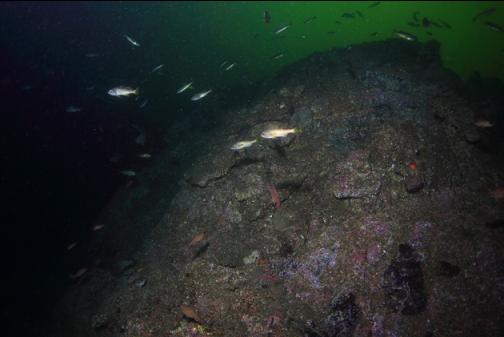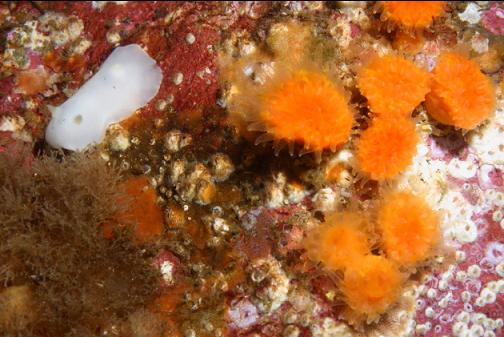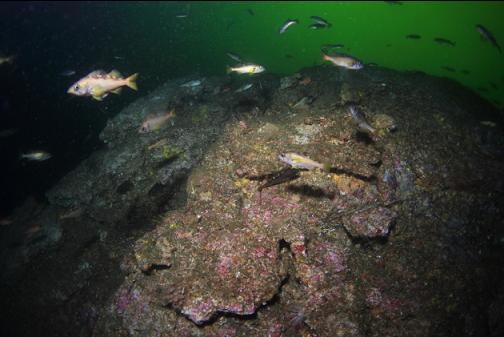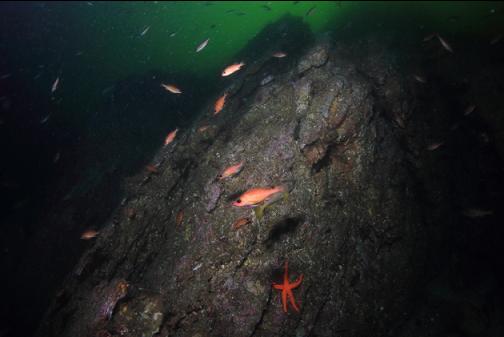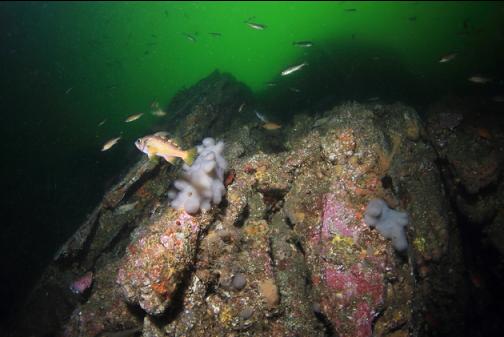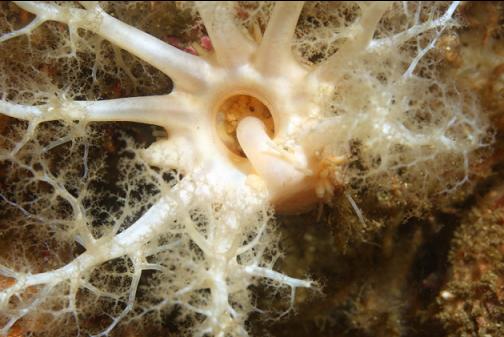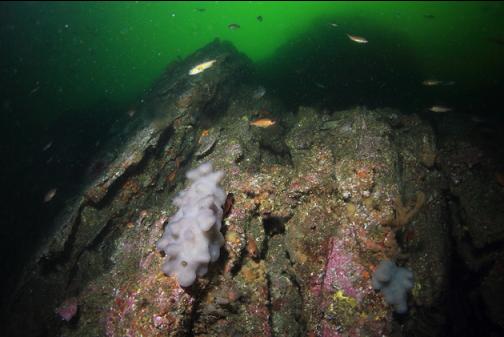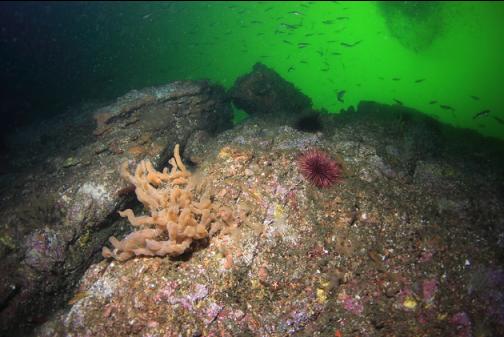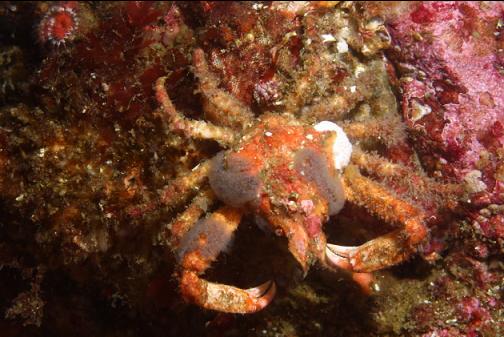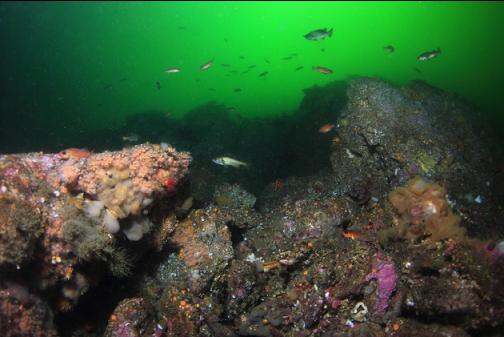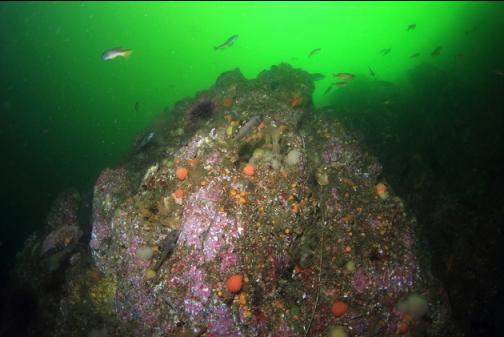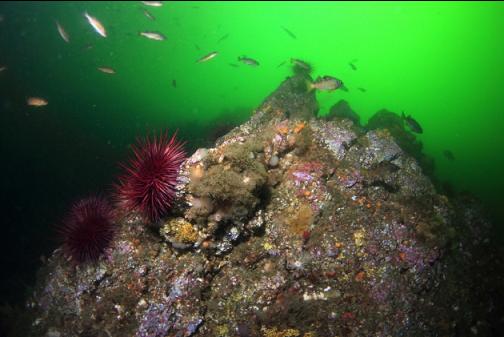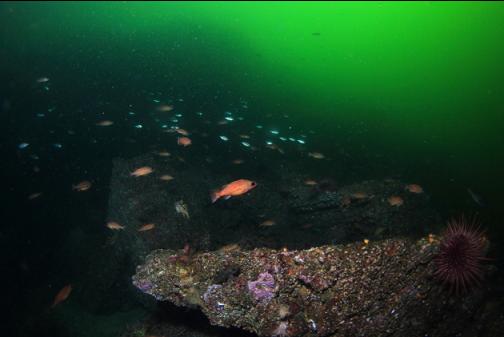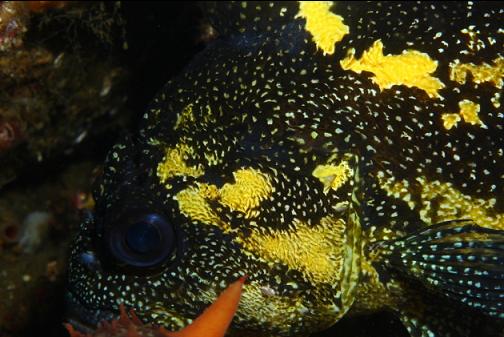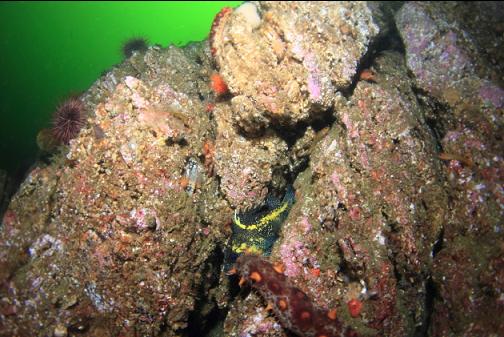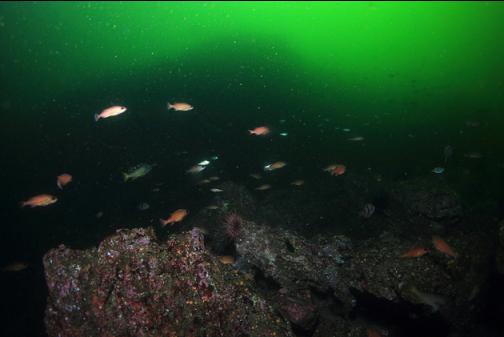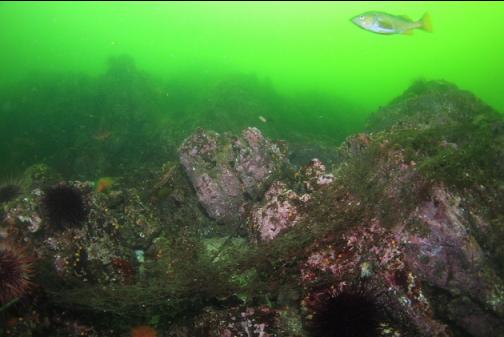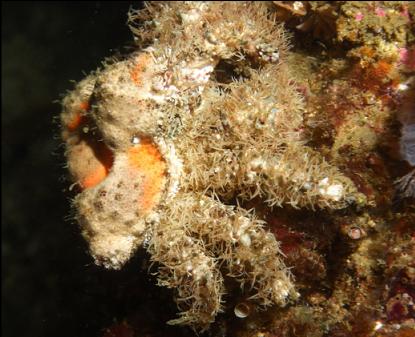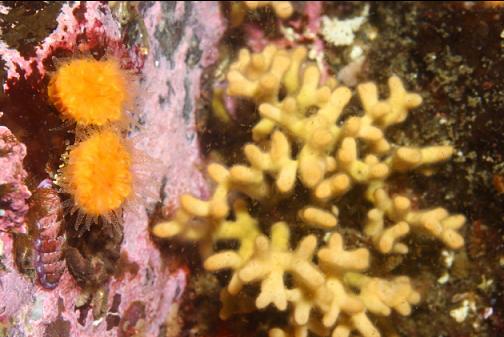 I swam East along the wall and the base became shallower. In hindsight, looking at the chart, I probably should have turned West where the wall is steepest and deepest. Instead, I followed the base of the wall about 70' deep and saw an area with several strange branching sponges. There were a few canary rockfish swimming around them. There was maybe 1/2-knot of current flowing straight into the wall.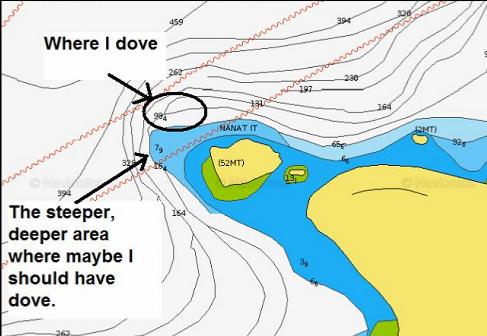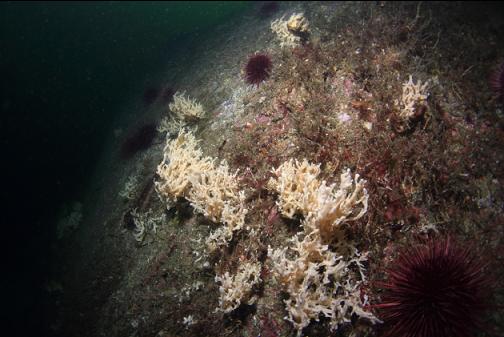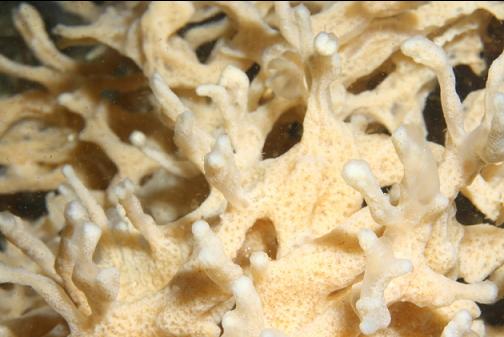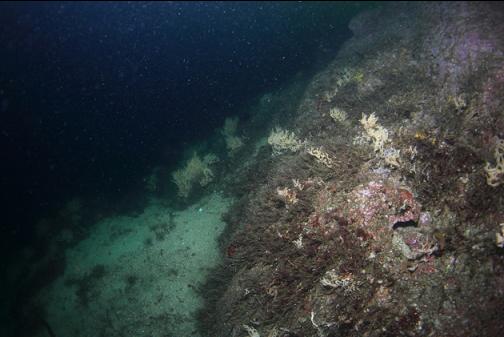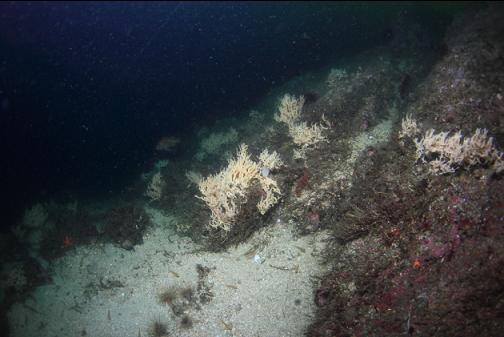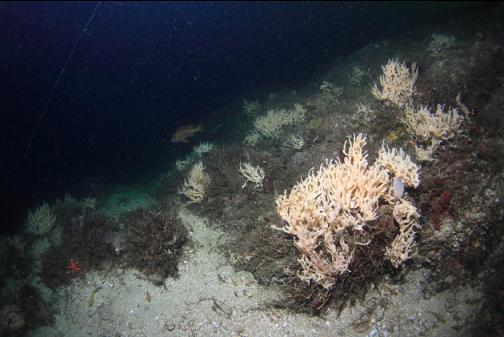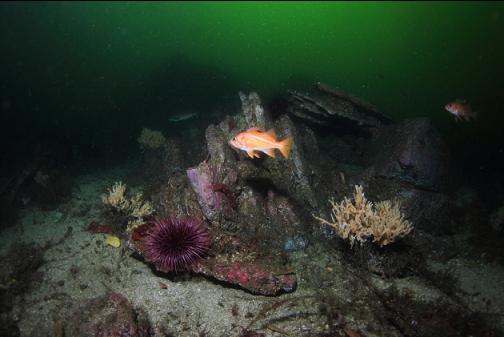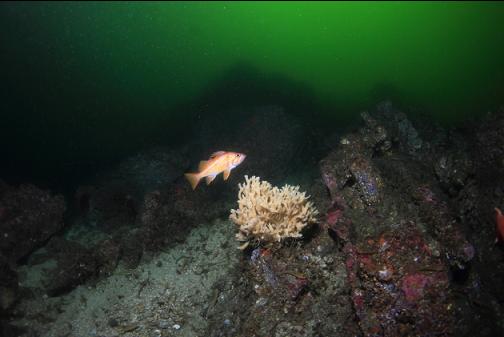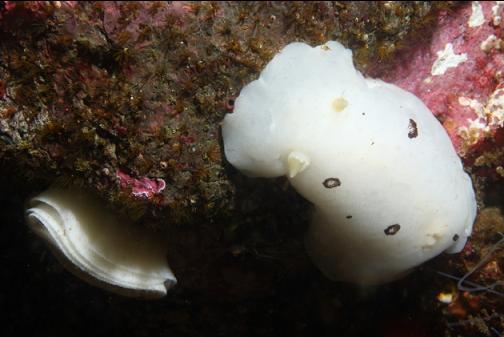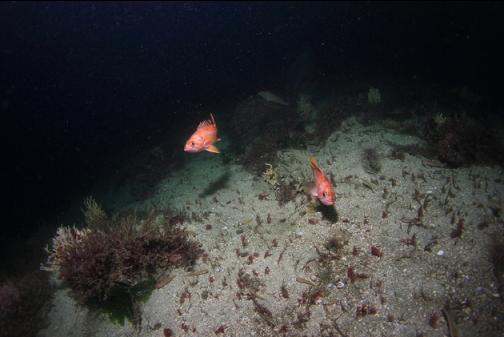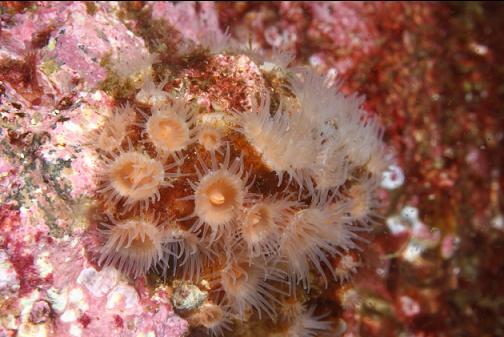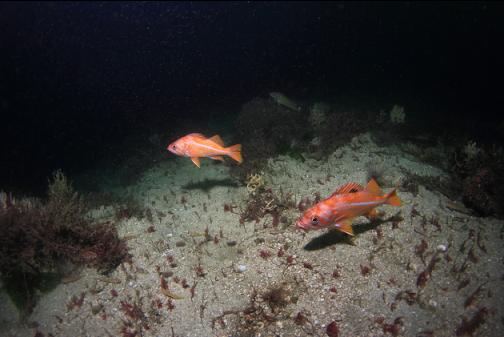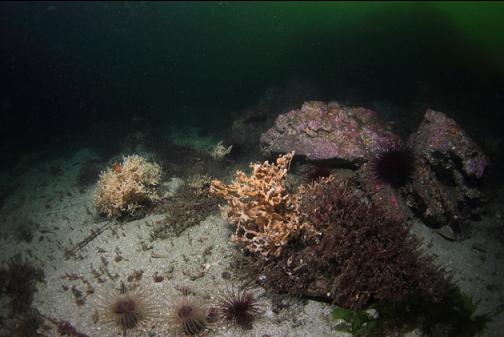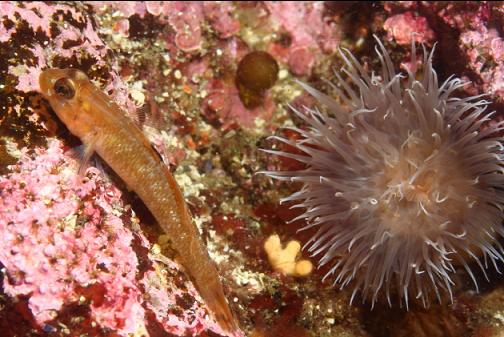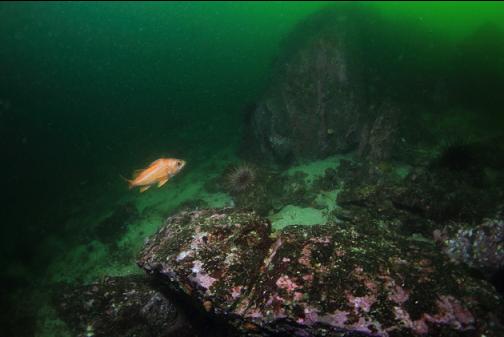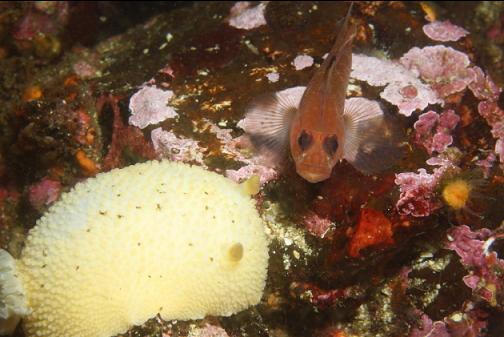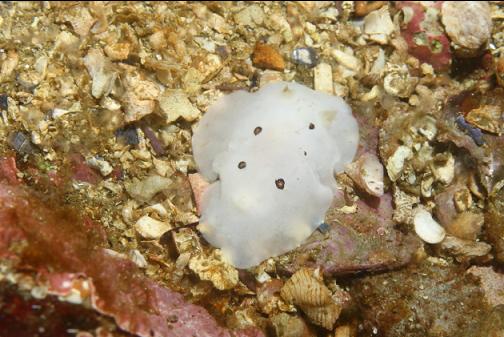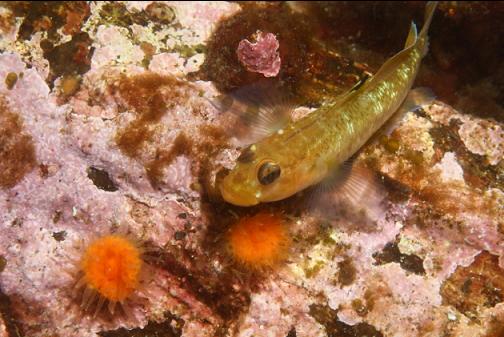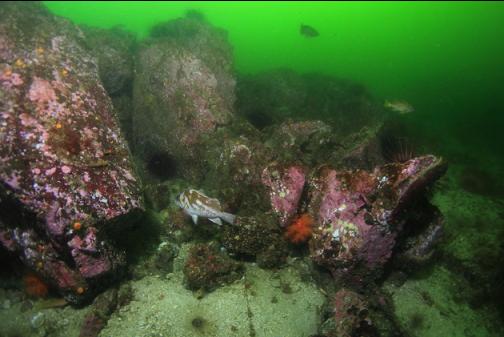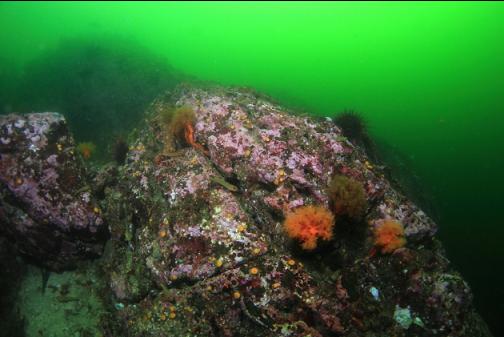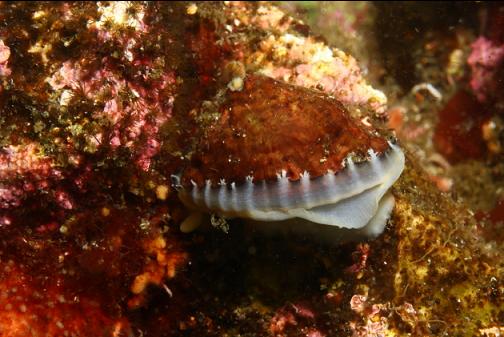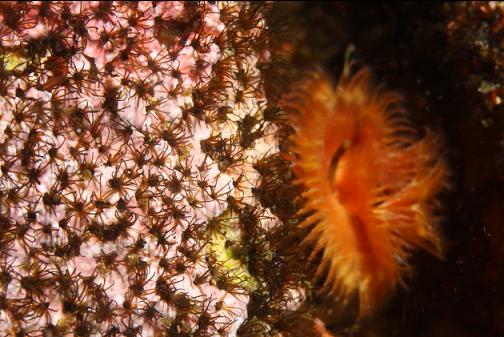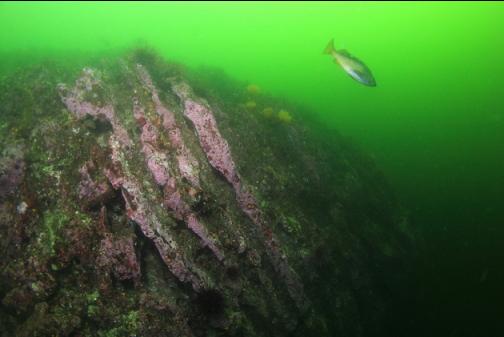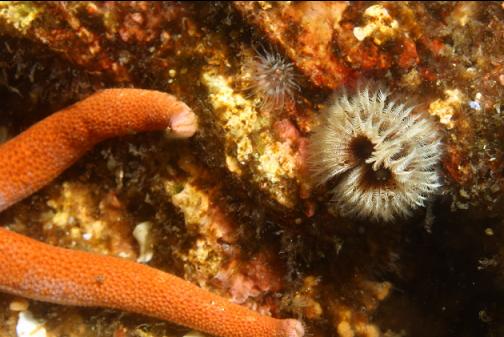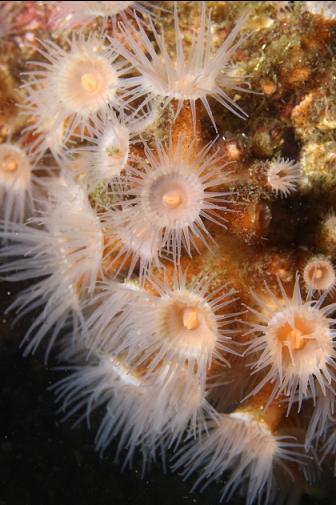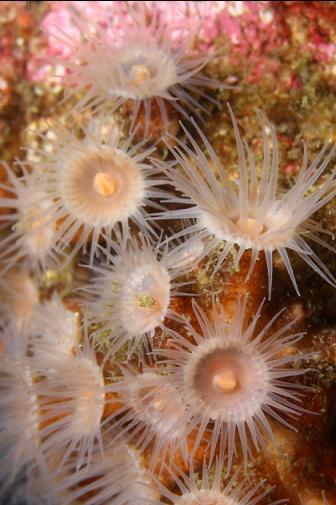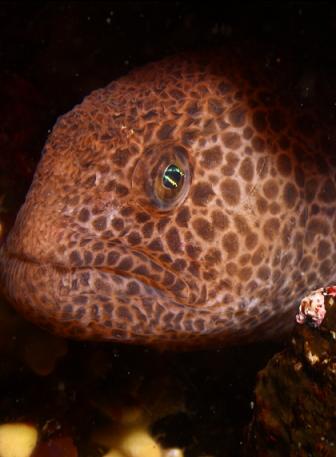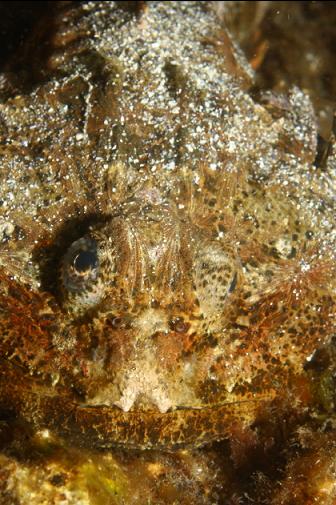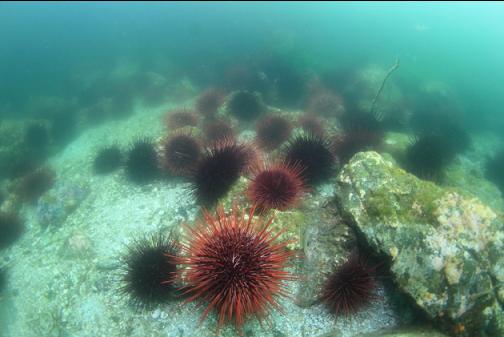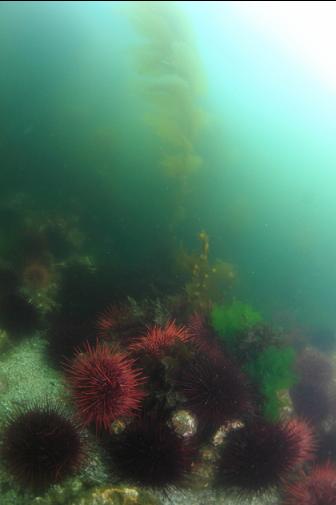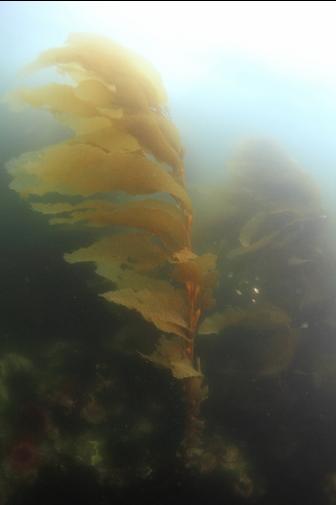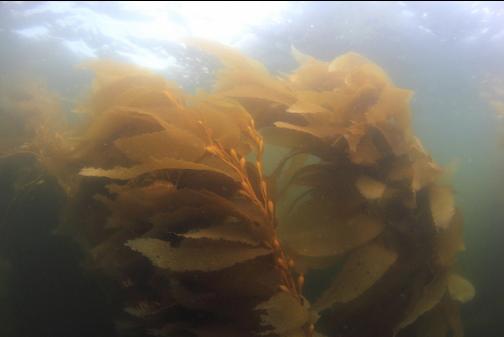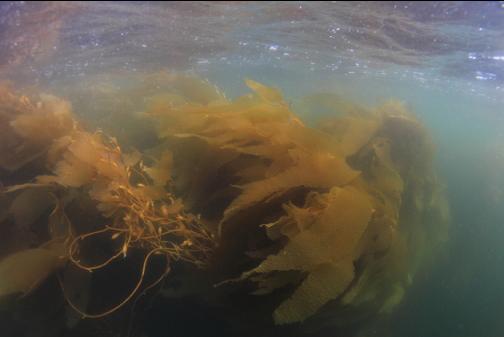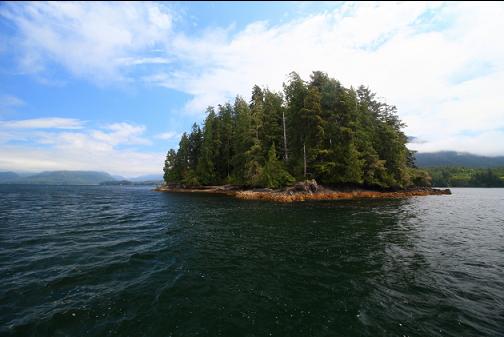 Back up near shore there were some small macrocystis kelp beds.