Outrigger Road is just South of the Schooner Cove/Fairwinds Marina. At the end of the road, there is one of the Land Title Act's public rights-of-way to the water. The sidescan image shows a large rocky area about 200 meters off the shoreline. I drove up on June 11, 2022 to see if the right-of-way was accessible and if so, to try and find that rocky reef.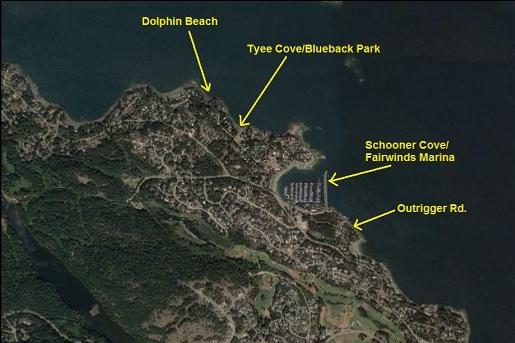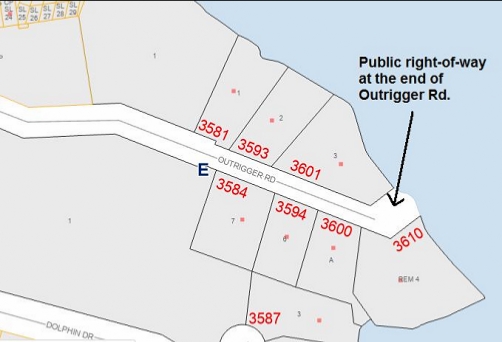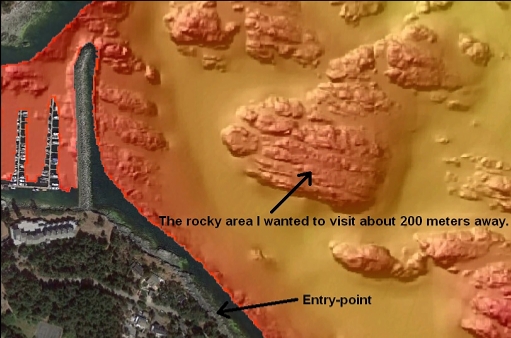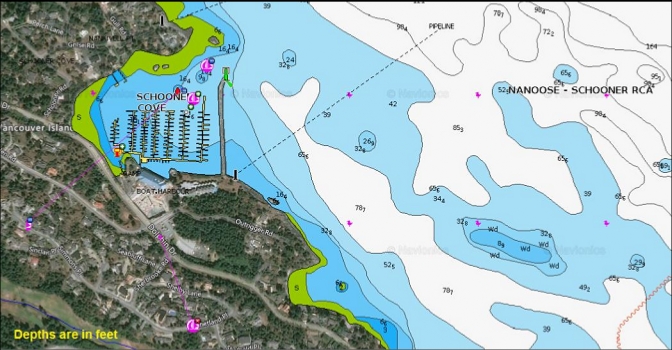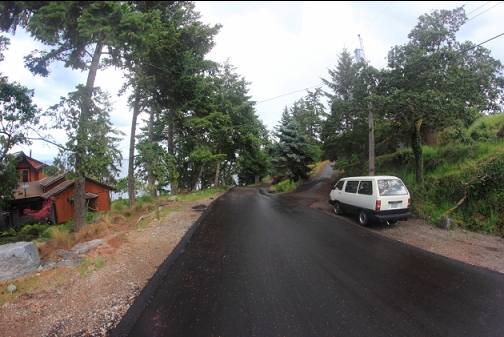 I parked near the end of the road and there was a short walk across some grass to the rocky shoreline. It was semi-low tide and the slippery seaweed-covered rocks were the only part of the access here that wasn't easy.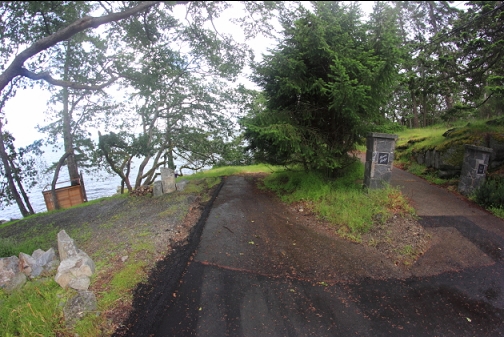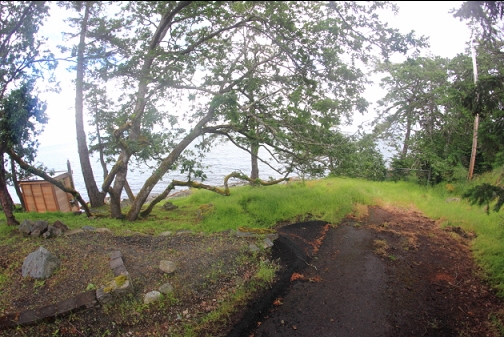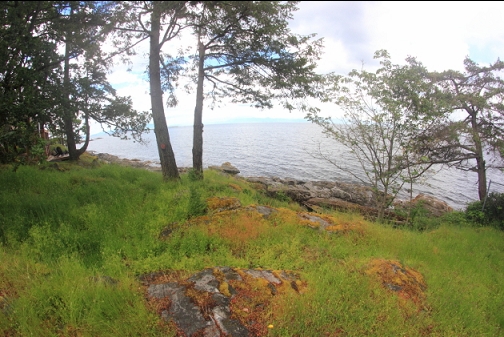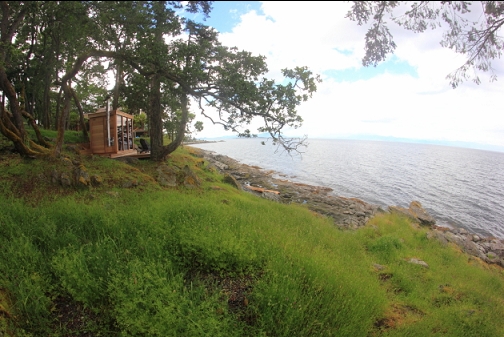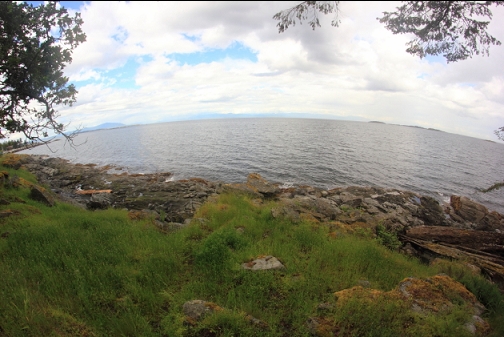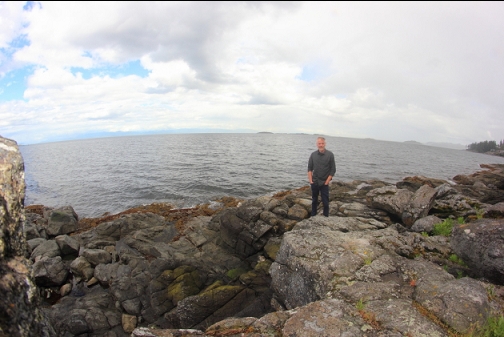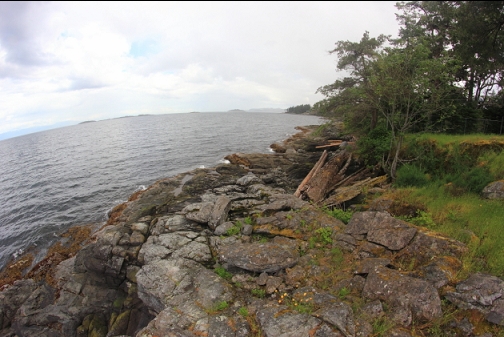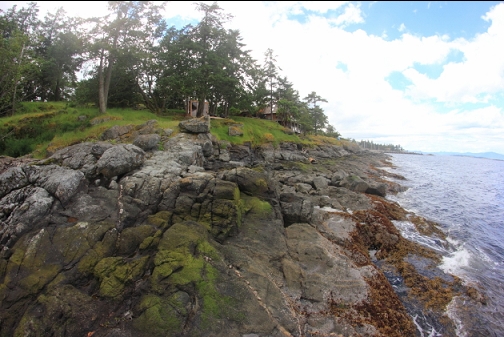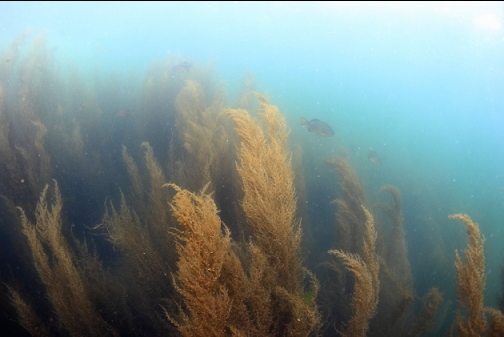 Visibility in the shallows was only about 6' and everything was covered by sargassum (Japanese wireweed) seaweed. This steep rocky slope met the sandy bottom at around 20' deep. I started following my compass out over the flat, sandy bottom towards the rocky reef. Visibility improved gradually as a went deeper. Below 50' deep, visibility was around 50'. The bottom gradually deepened to 80' deep. I swam 15-20' above the bottom to try and save air and reduce nitrogen build-up.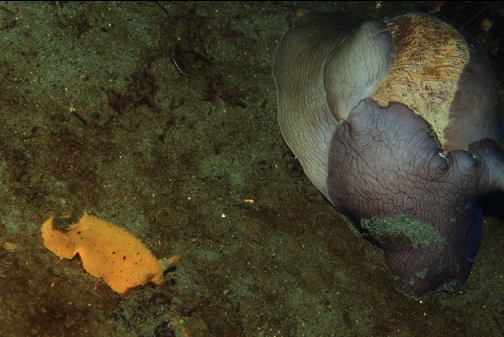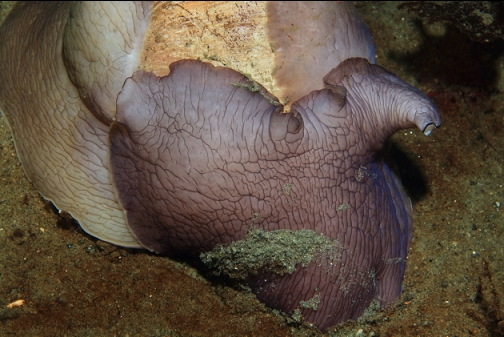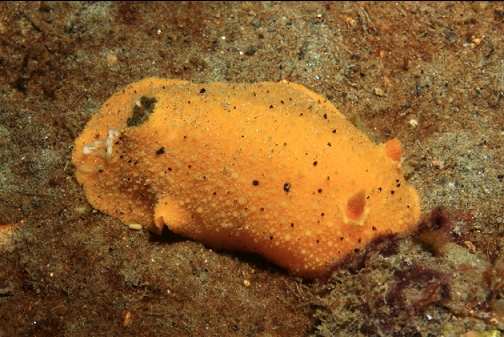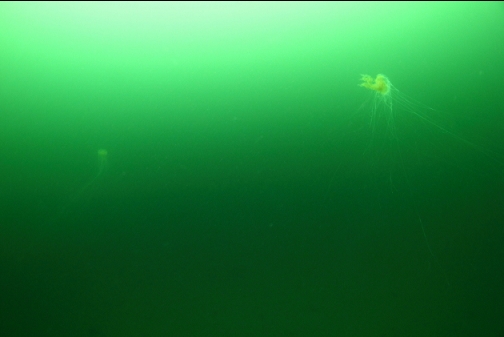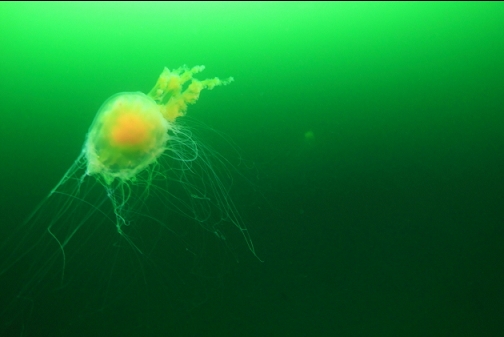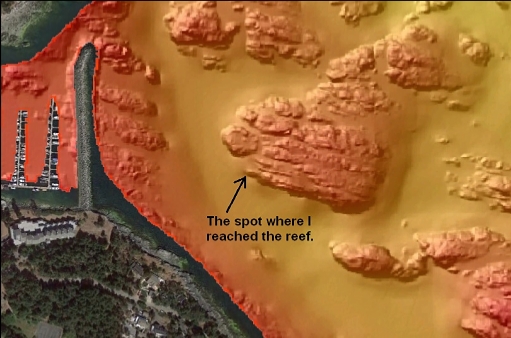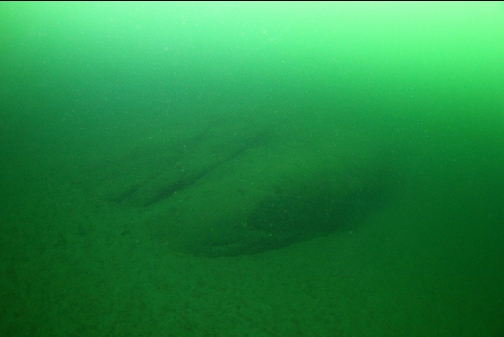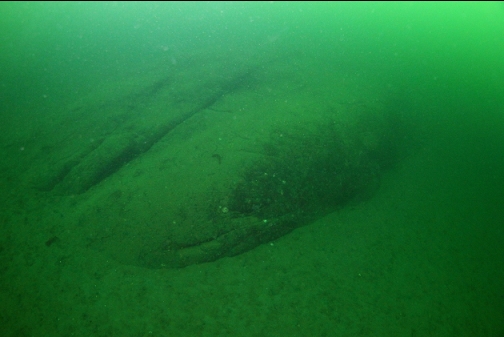 It seemed to take longer than expected, but I finally reached the reef. The tip where I reached it, tapered down into the sand about 80' deep. As I swam along it, the reef rose up higher from the sand.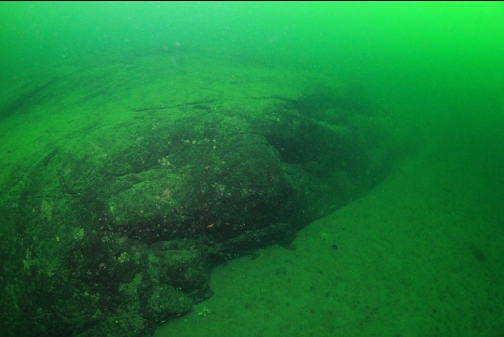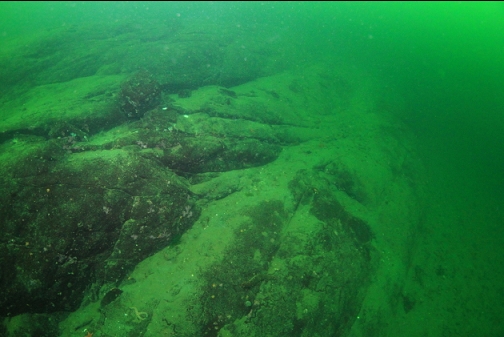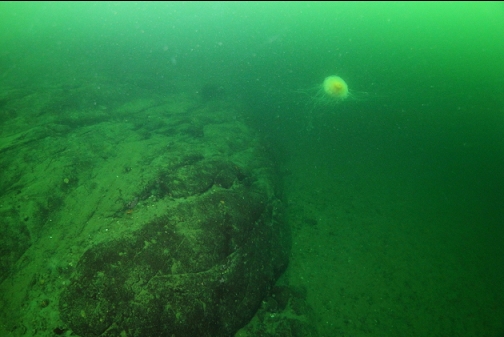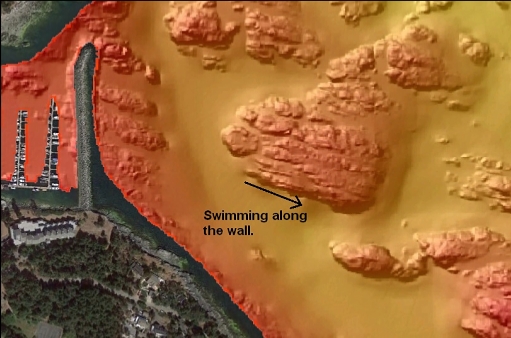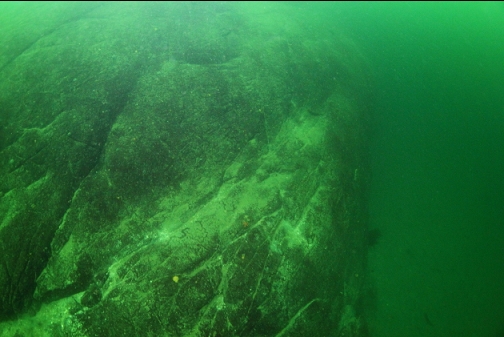 As I continued to swim along the side of the reef, it soon turned into a wall that dropped from 45' deep at the top to 80' deep at the bottom. There was very little marine life on the wall. It seemed almost completely bare. I saw 2 crimson anemones and a single small boot sponge. I only saw about 3 feather stars. Usually they are clustered all over walls like this in the Nanoose area.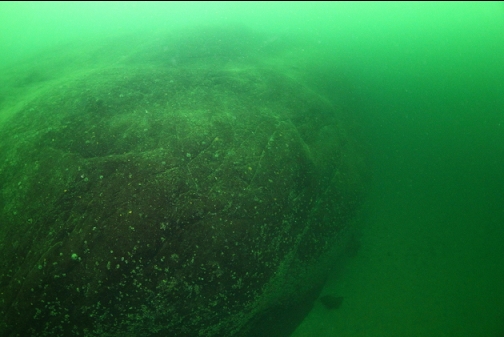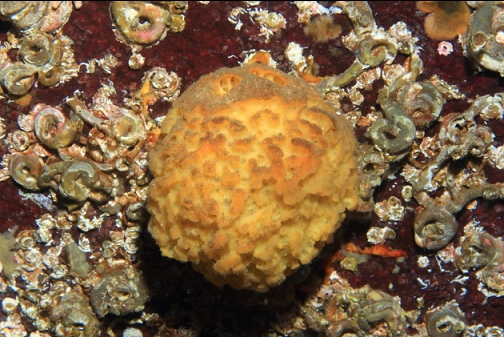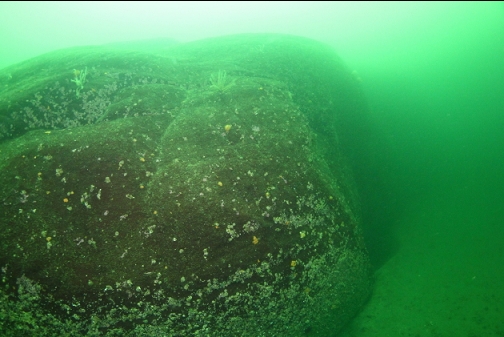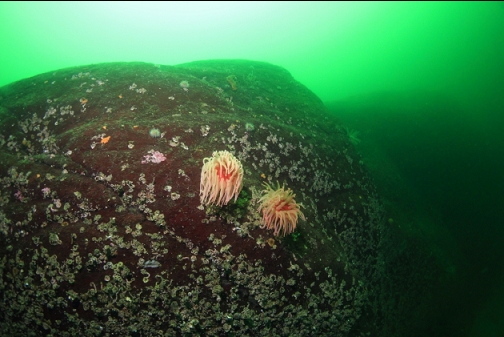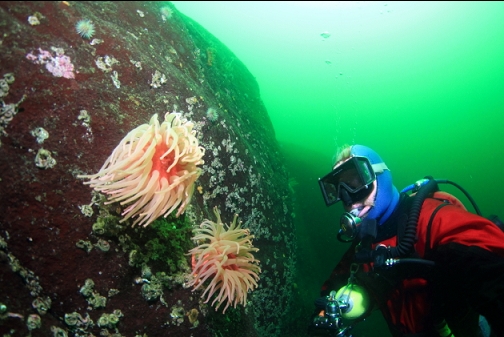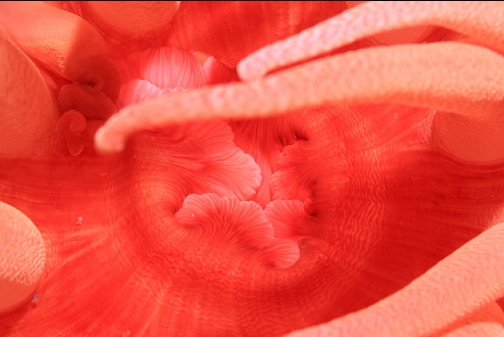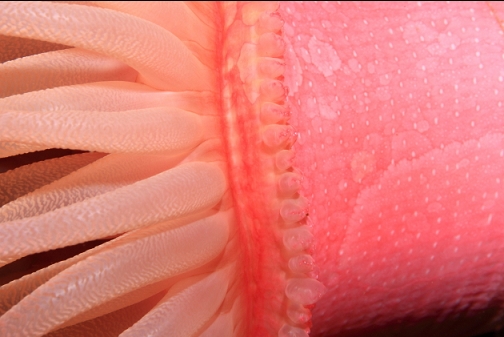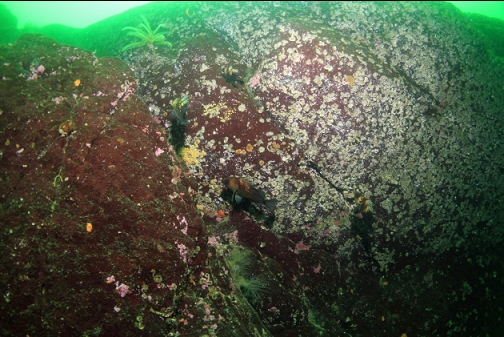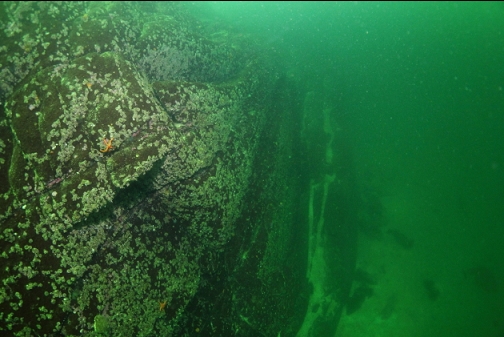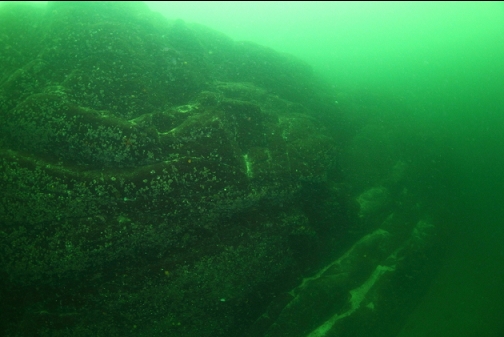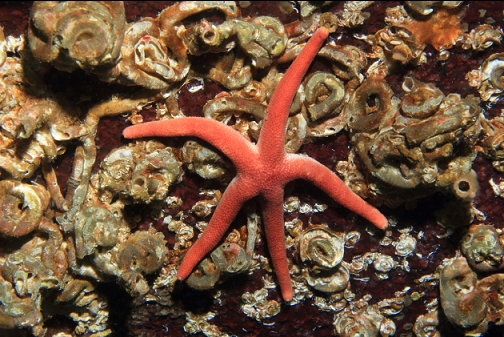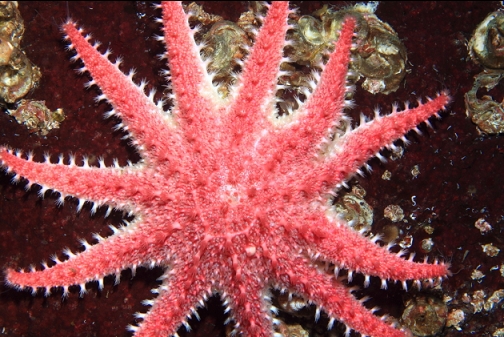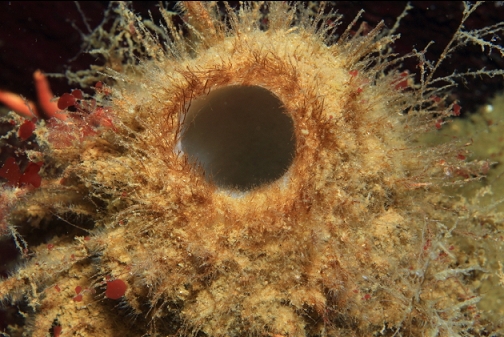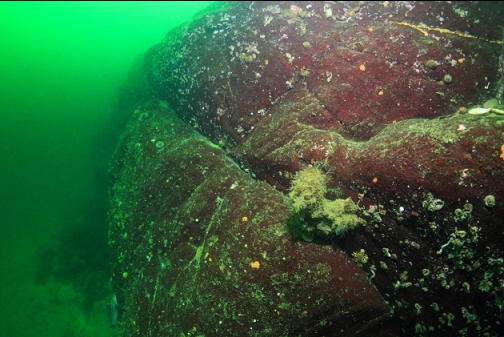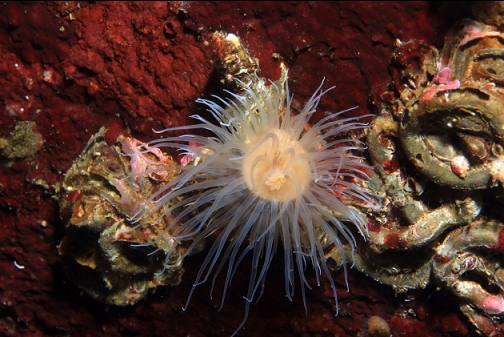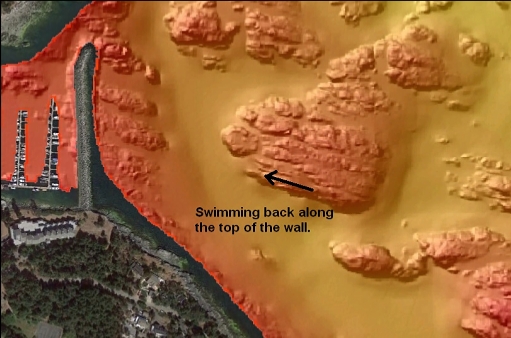 I swam back along the big, flat area at the top of the wall (about 45' deep). The rocks seemed pretty bare here too, but there were a decent amount of small quillback and copper rockfish and small lingcod. This is in a Rockfish Conservation Area so only 14 different fishing methods by commercial and recreational fishers are allowed. Fortunately, the 2 most damaging methods in rocky areas (hook-and-line and spearfishing) are not allowed for most people. Maybe some of these rockfish will eventually grow up to be adults in a couple of decades.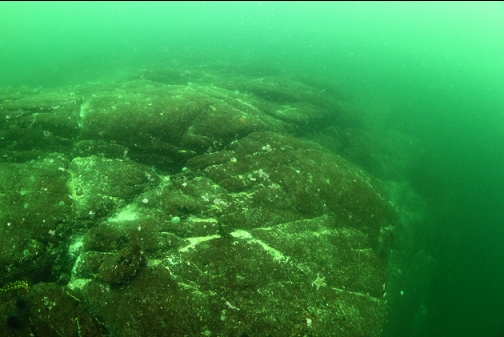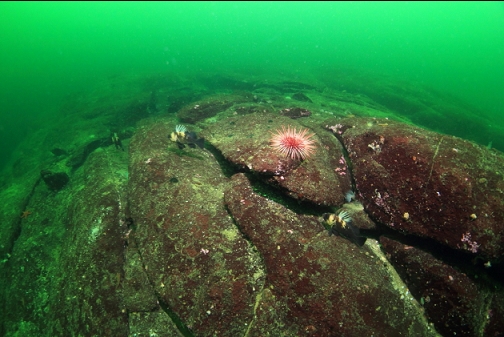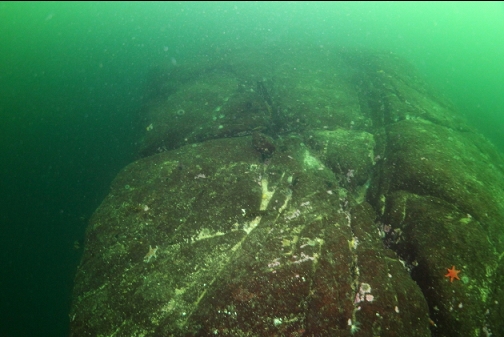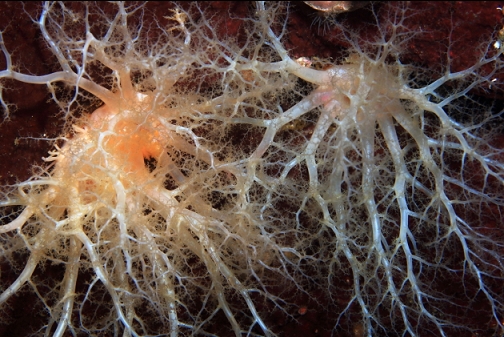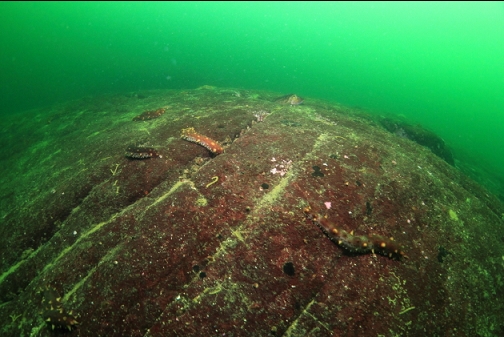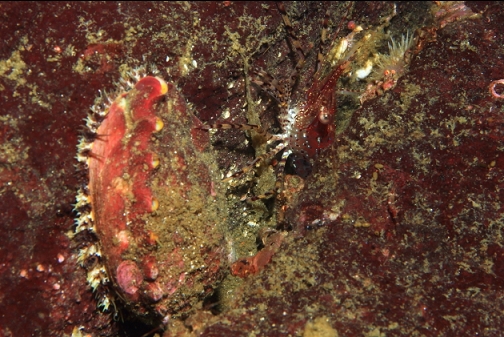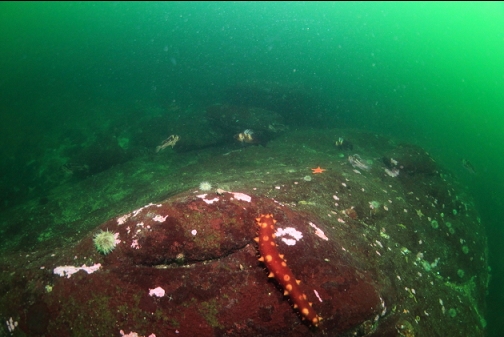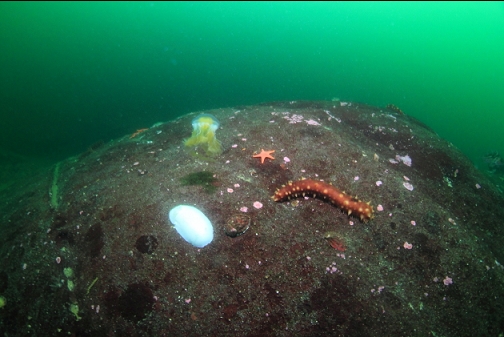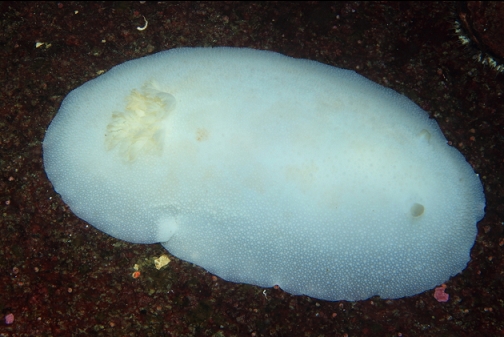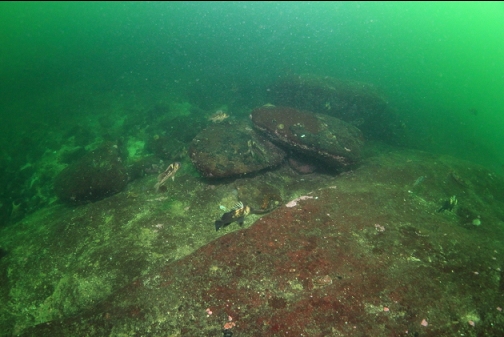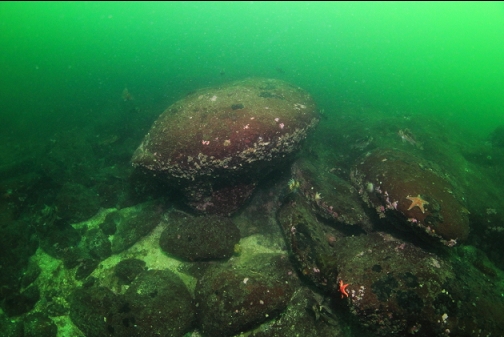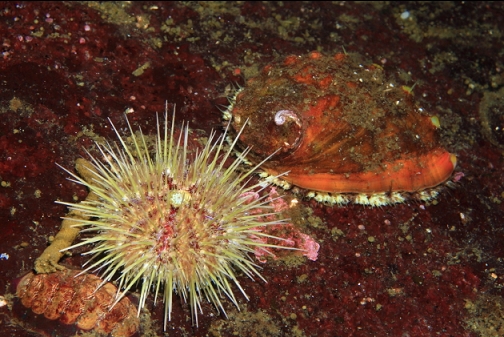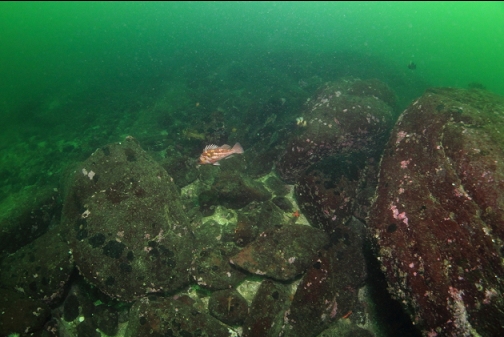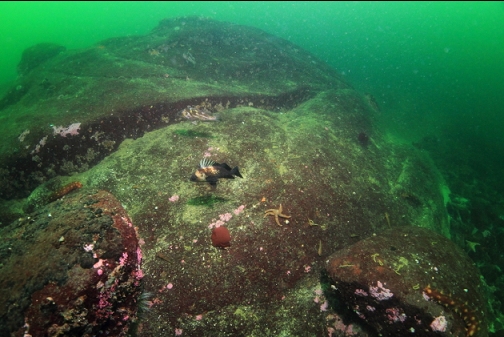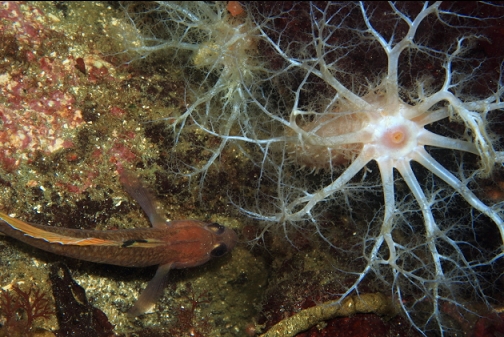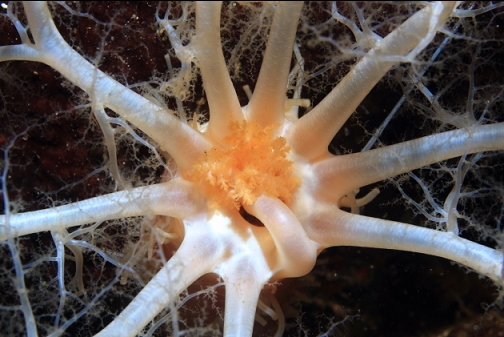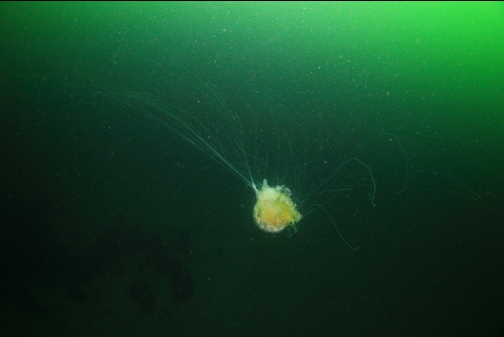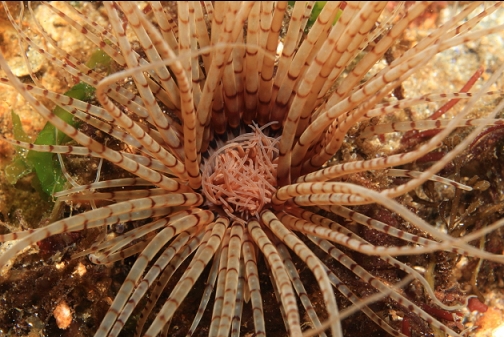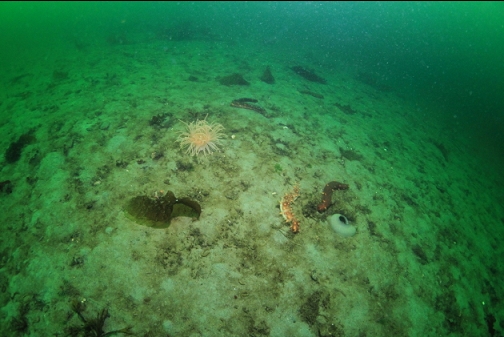 I followed my compass back over the sandy bottom to the shore.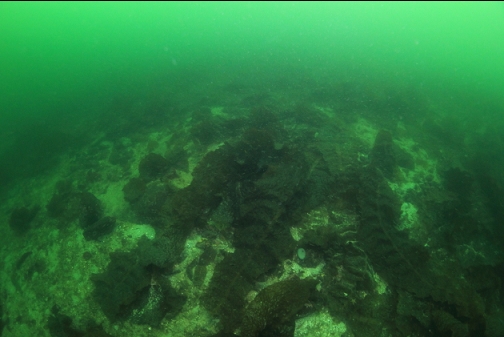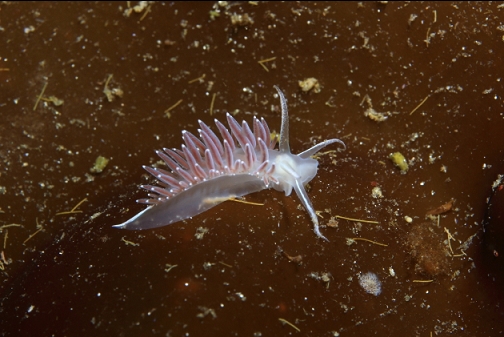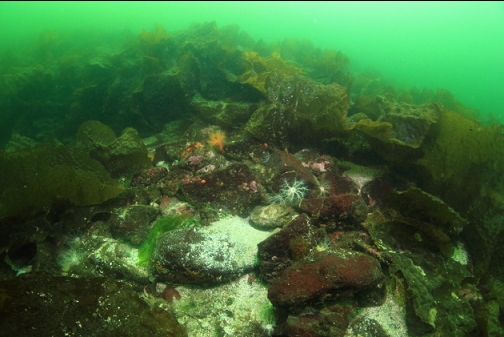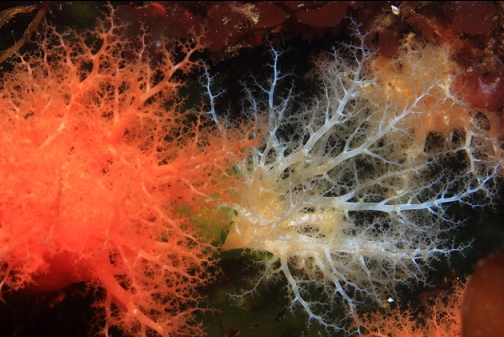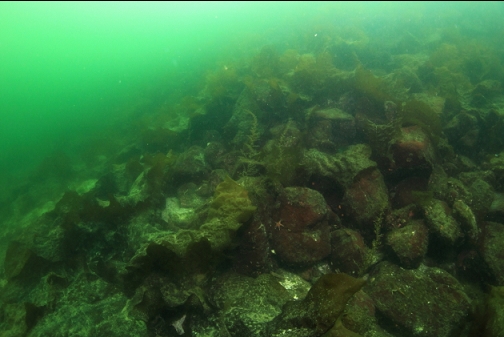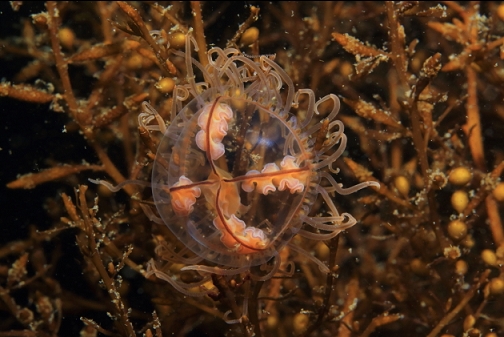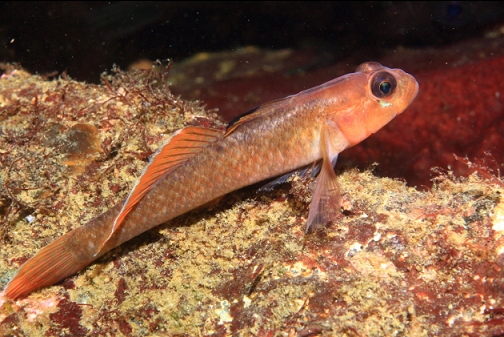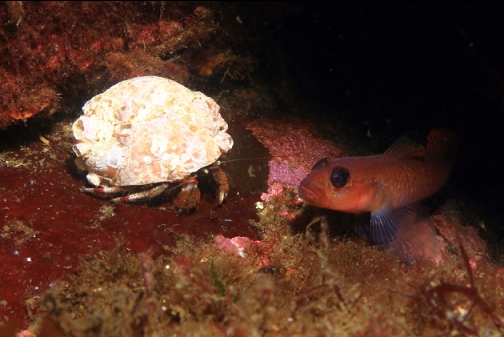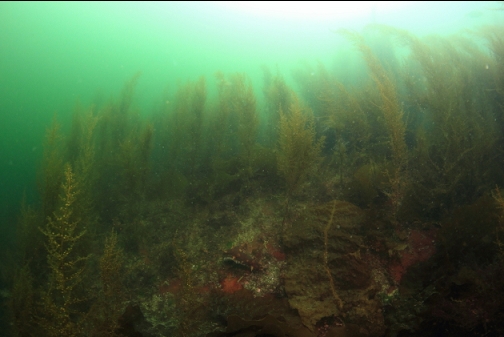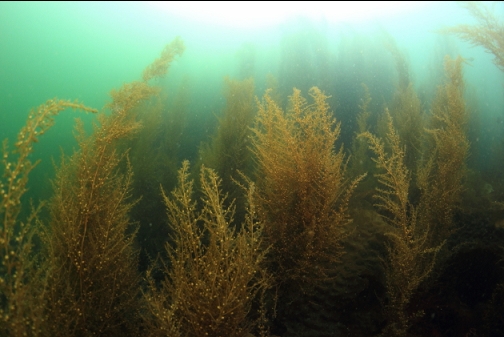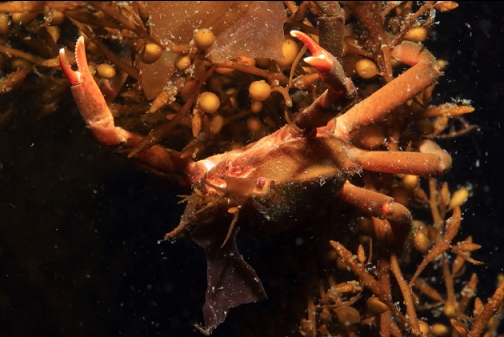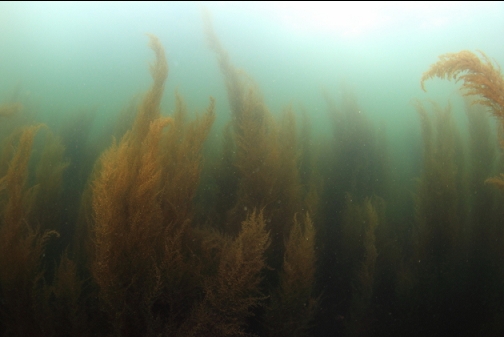 I'm not sure that I'll be back to this particular rocky area. It's a long swim there and back for not much marine life. I did this dive as a second dive-of-the-day so I had already accumulated nitrogen and the semi-deep depths along the wall limited my exploration time (knowing that I still had a long swim back to shore).