I didn't know what else to call this place since it doesn't have a real name. It's a spot off West Coast Road (past Sooke) sort-of between the trailer park and Otter Point. I noticed on a marine chart that there seems to be a steep drop underwater going from about 10' deep down to around 40' deep. This made me think that there was a wall or at least a rocky slope out there.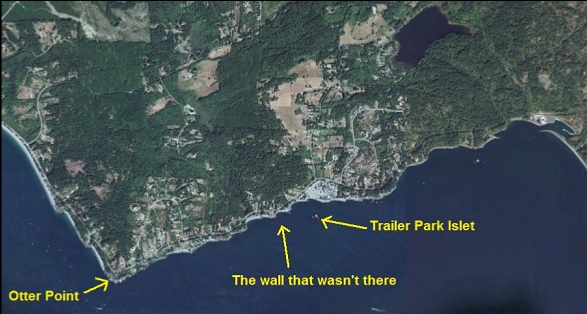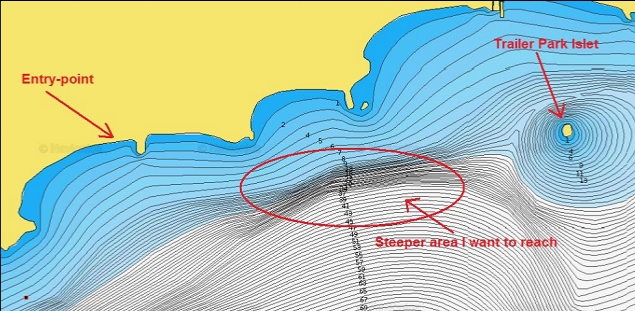 I came here for a dive on Feb. 7, 2016. I parked on West Coast Road next to a public right-of-way trail to the water near King Creek. This is the same access I've used in the past for a couple of my "Otter Point" dives. Those times I swam out to the right. This time I wanted to swim out to the left for about 250 meters to where the steep area is supposed to be.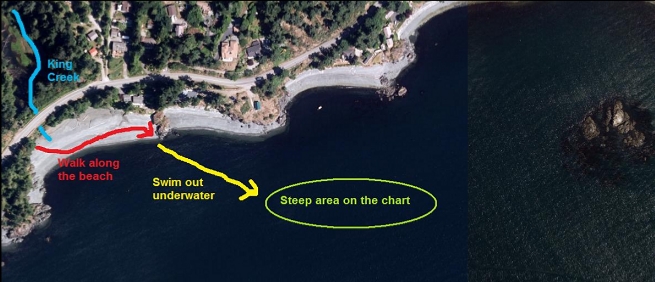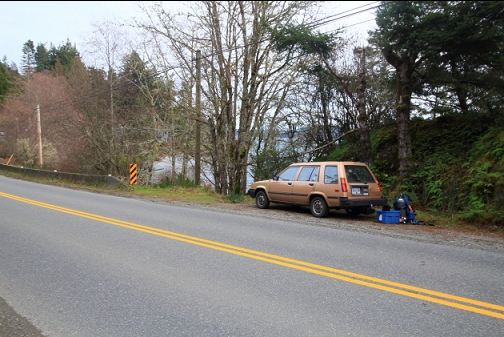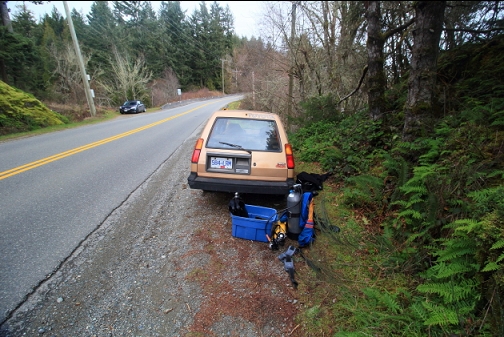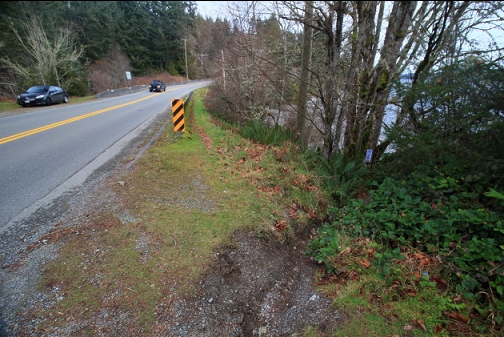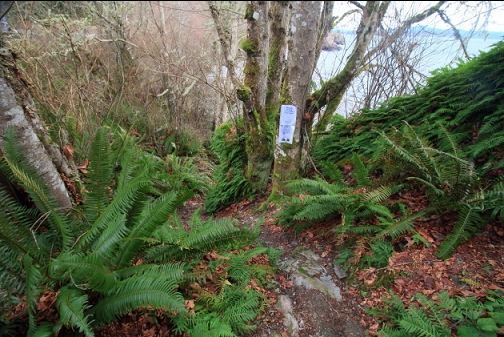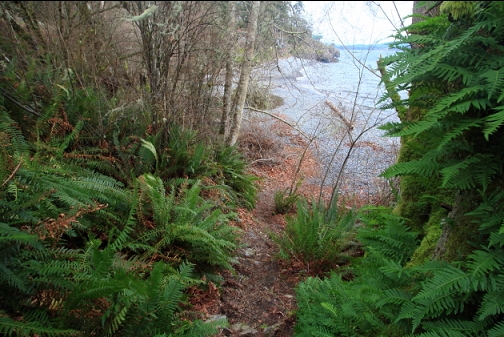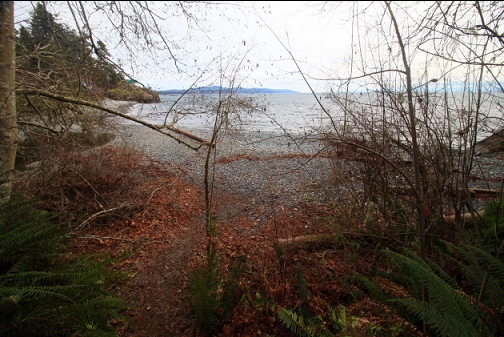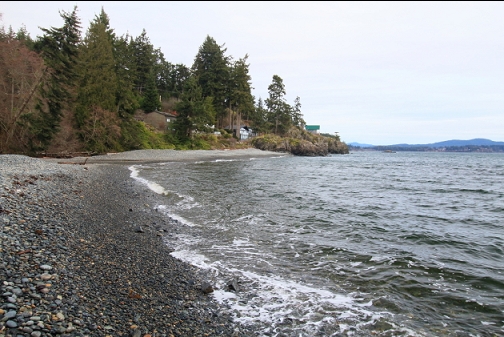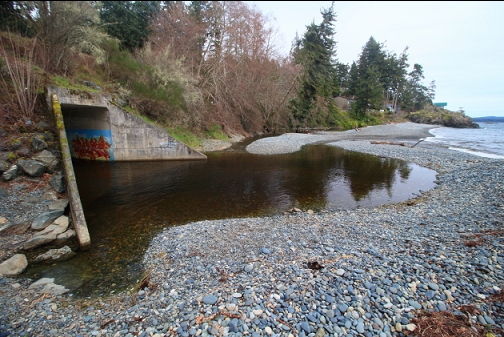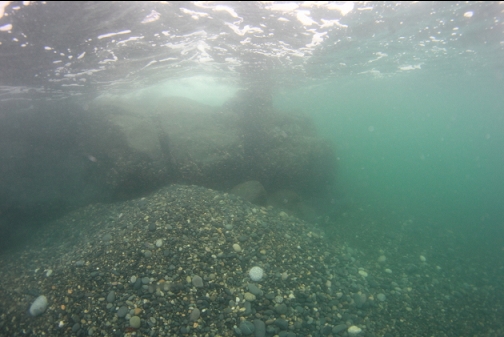 I followed my compass out underwater towards where the steep area was supposed to be. Visibility was only 10-15'. There were lots of hermit crabs and tube worms in the shallower areas (10-20' deep). There was quite a bit of surge up here as well. I saw a cluster of squid eggs. The slope was just pebbles with some occasional stalked kelp. I went down to around 50' deep, but didn't see any rocky structure. The pebbles were silty down here. I didn't see any fish. Despite the Race Passage current table showing not much current for a few hours, the current was actually stronger than expected here. It was flooding and I drifted with it, realizing that I'd have to swim against it to get back.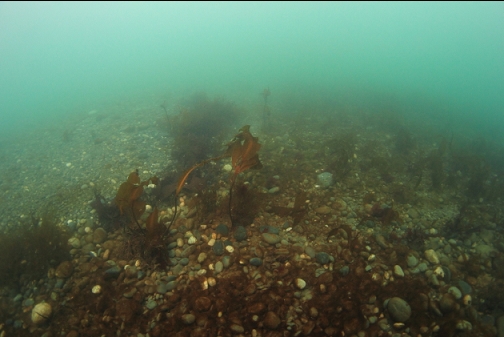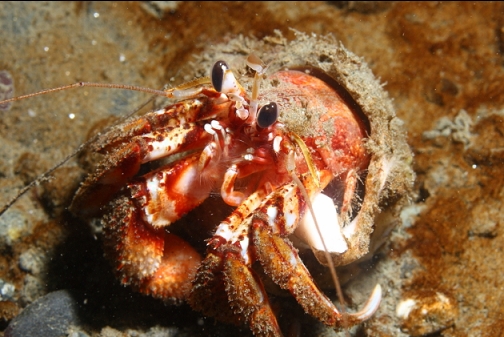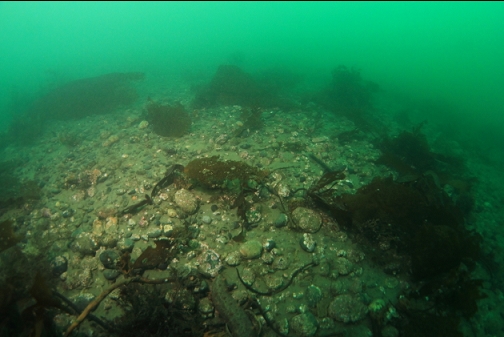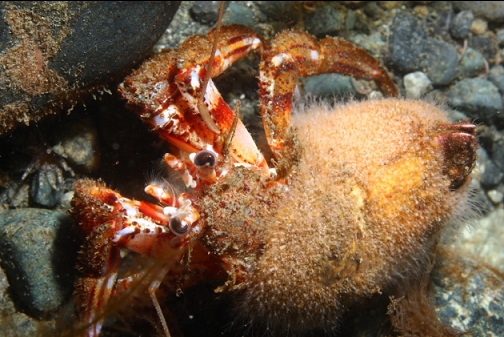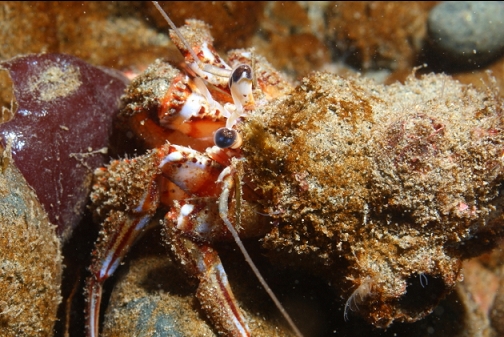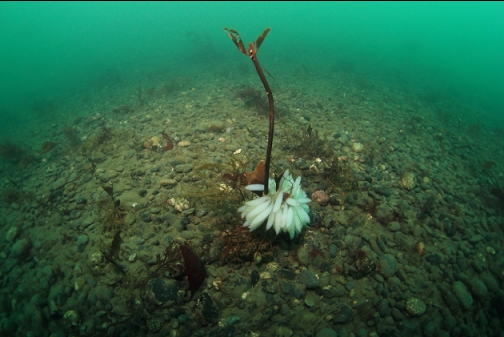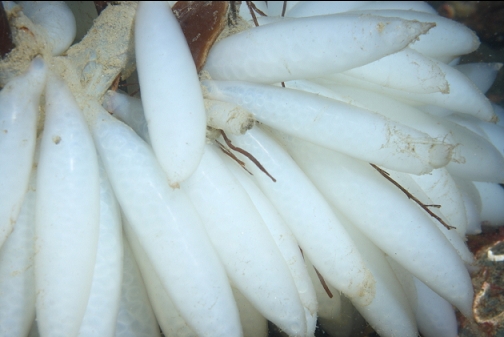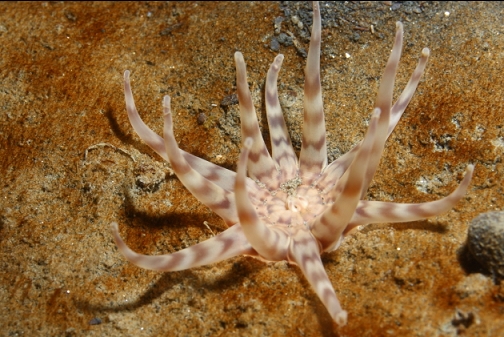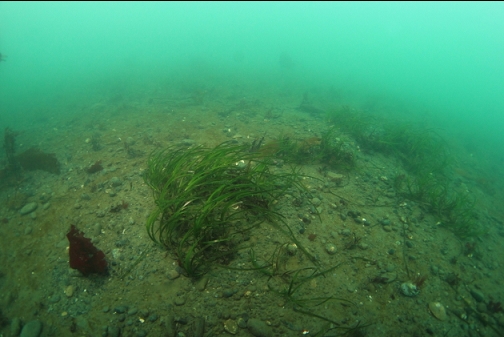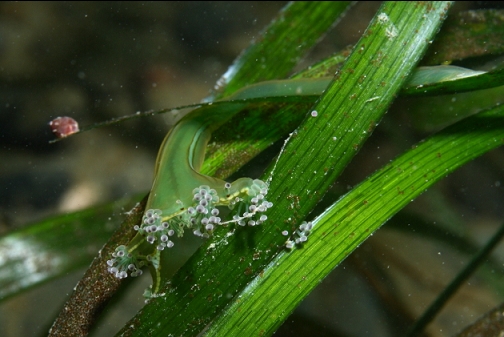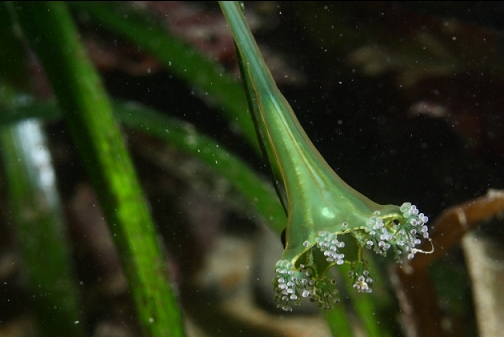 I wasn't sure if I had reached the area where the chart showed the steep drop so I swam back up to the nearest shoreline. On the surface, I saw that I had reached as far as the edge of the steep area (again, without seeing anything but pebbles), but if I wanted to reach the middle of the steep area for sure, I should swim South from a certain rocky point on the shore. I swam underwater in the shallows a short distance to this rocky point. There was an area of rocky reefs going down to about 15' deep around this point. There was stalked kelp and a few anemones on the rocks.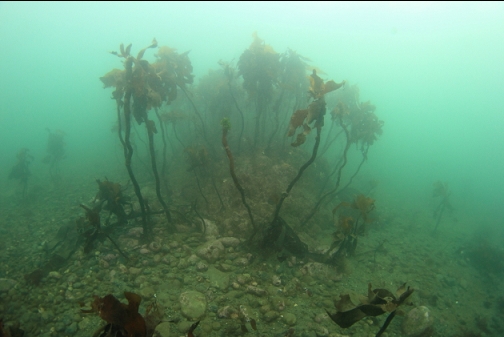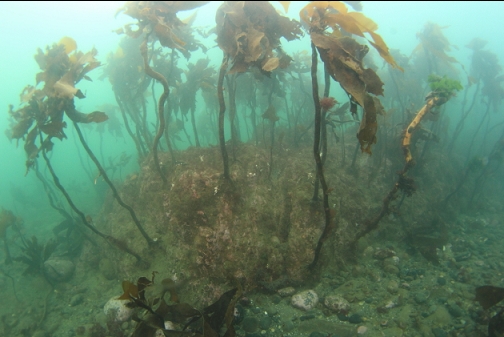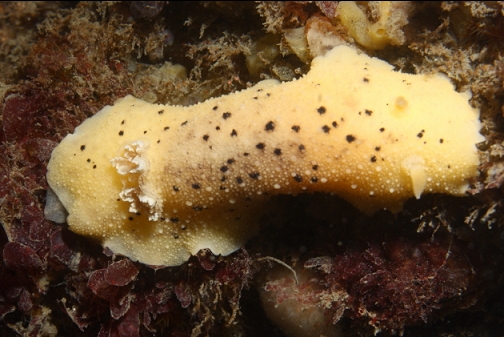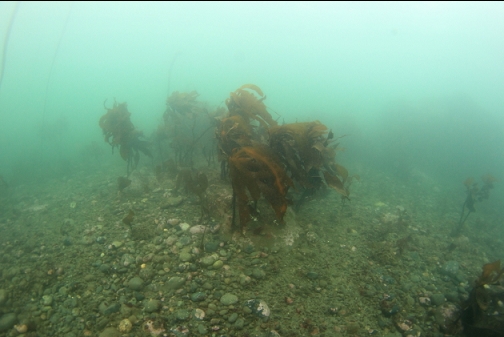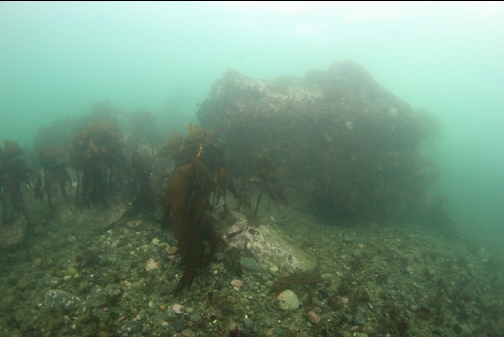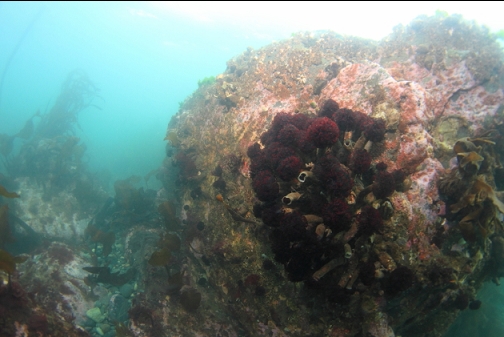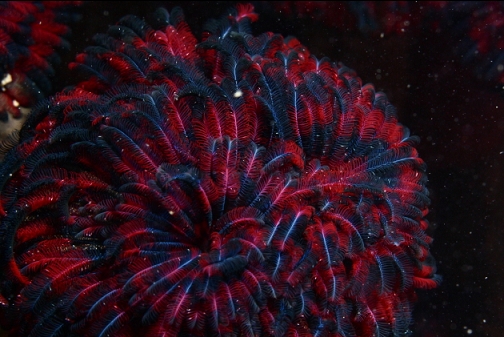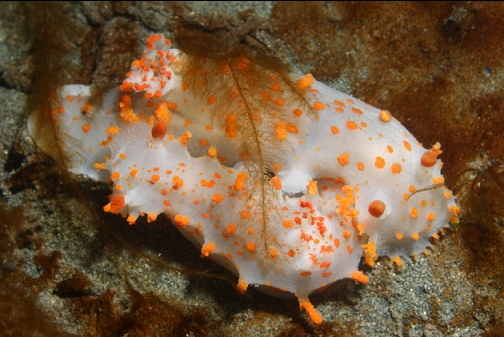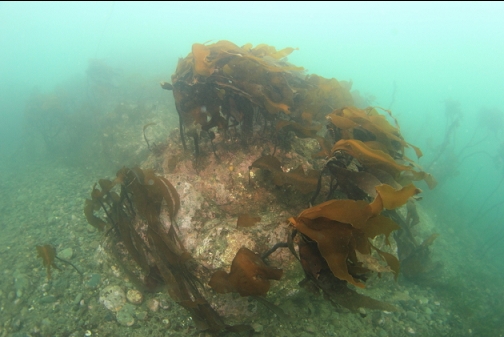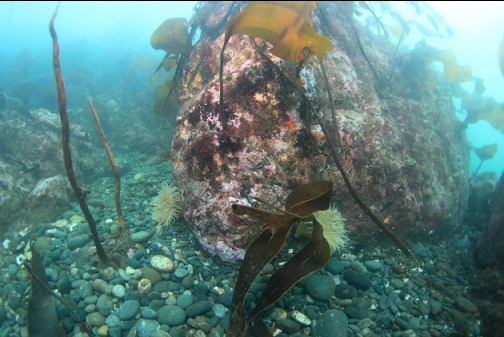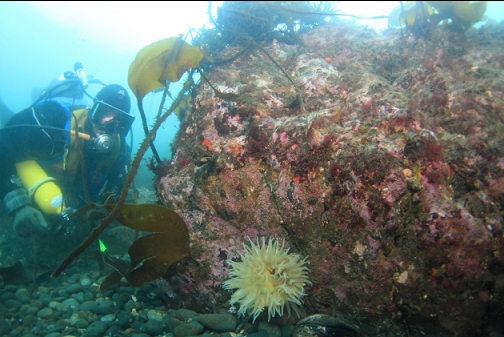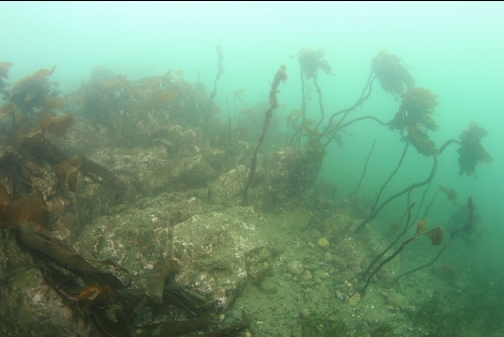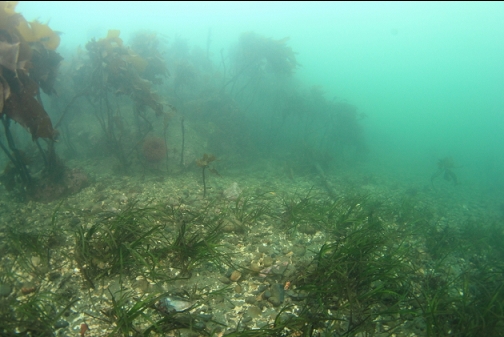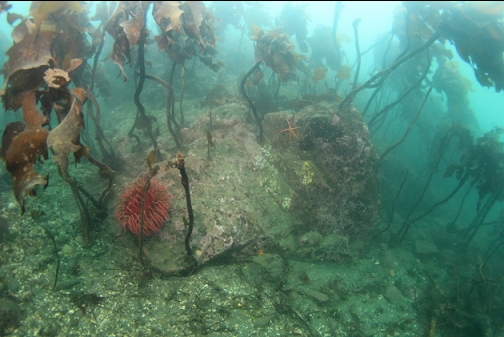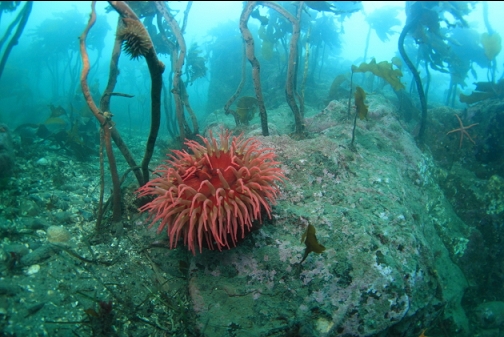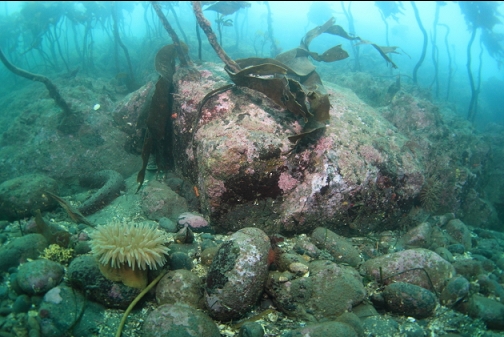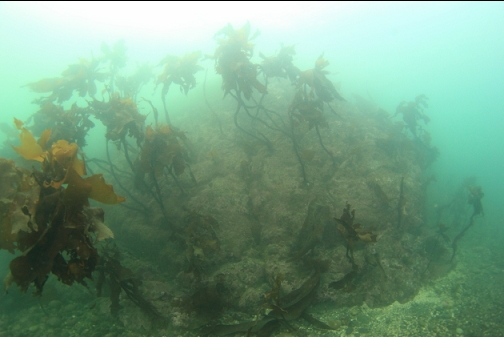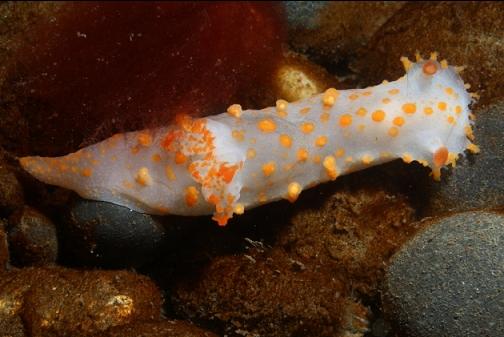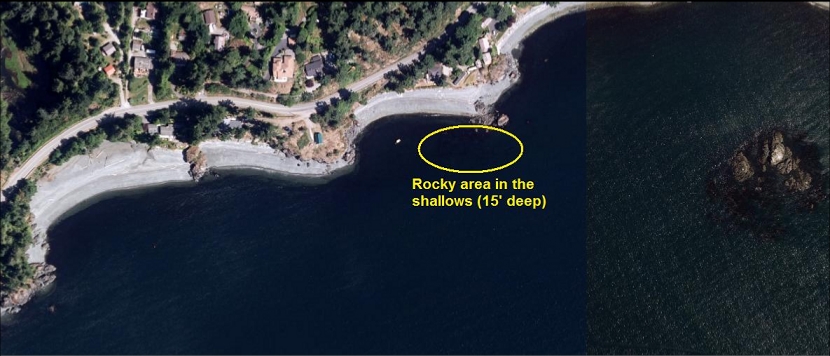 I then swam straight out from this point to where the chart showed the steep area to be. I reached a depth of 45' deep and the bottom was just pebbles. There was no rock wall or anything. There was lots of stalked kelp growing on the larger pebbles. I saw a few bottles and a fish-eating anemone.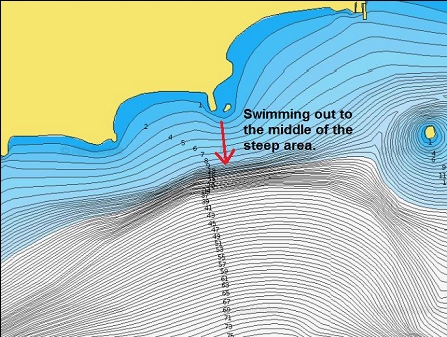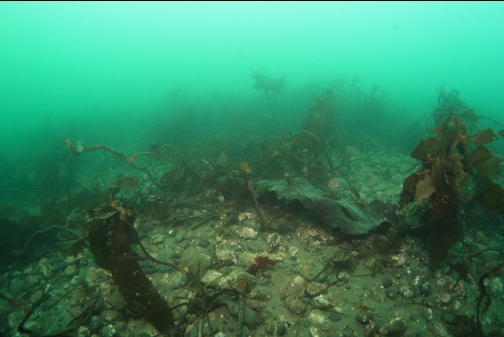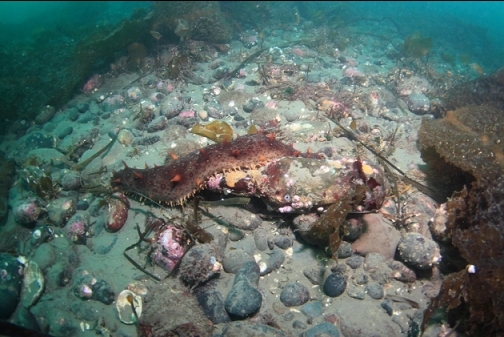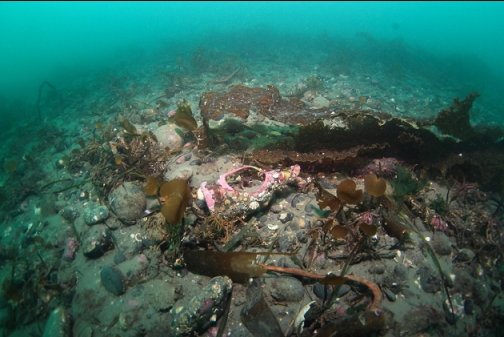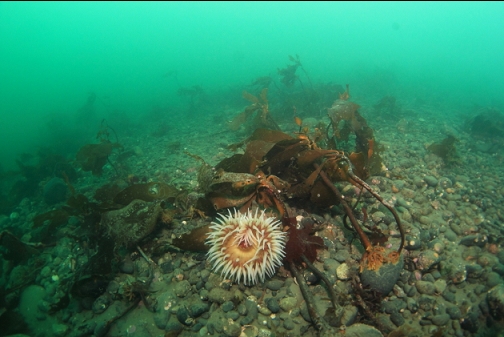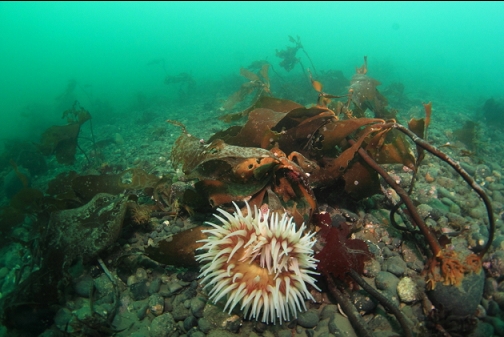 I went back up to the 10-20'-deep shallows and swam back against the current to the beach where I entered the water. I won't be coming here again. If anyone sees this spot on a chart and thinks there might be a wall out here, there isn't.