I had heard all about this place so I couldn't go to Pender Island without diving here. It's at the end of Craddock Road at the Southern tip of South Pender Island. Go down the steps and turn right on the beach. You'll see a small peninsula jutting out connected by a strip of land that is submerged at very high tides. The dive is on the outside of this "island". The main feature of this dive is the tunnel that starts at about 15 feet deep and exits at around 50 feet. To find the entrance, look for the weather-sculpted overhang/ indent (I don't know how else to describe it) on the outside of the island on the surface. The tunnel is right under it. When I showed up here, there were deer on the grass, seals on the rocks and ravens and bald eagles in the trees. I went in just before slack to see how strong the current would be. I swam down past a small kelp forest over a white sand bottom around the point. I was going to try and find the deeper opening to the tunnel and enter there. The bottom dropped down in walls and overhangs covered with plumose anemones, urchins and multi-coloured ascidians. Visibility was a sunny 30 feet (end of July). There were quite a few "fake caves" that looked like the tunnel I was looking for, but were a dead end 6 feet or so inside. Lots of sea pens were living in the sand at the base of the wall. The current was tiring to swim against and I was just about to give up when I found the entrance to the tunnel 50 feet down. It was a narrow vertical crack about 3 or 4 feet wide. The sides were covered in large purple urchins just waiting for their next drysuit victim. A current was flowing through the cavern and I swam against it up into a larger chamber that was lit by cracks in the ceiling. It was covered in plumose anemones. On one side there were the large species and the other side of the room was claimed by the small, stubby kind. I spent 10 minutes taking pictures of a crowd of opalescent nudibranches on the wall near the exit. I ran out of film and was feeling hot and thirsty (yes, underwater in B.C.) so I ascended with 1000 PSI left. I had been down for 1 hour - One of the benefits of shallow diving. Overall, it was an excellent dive. Although there is shore access, it would even be worth it to pay for a boat charter here.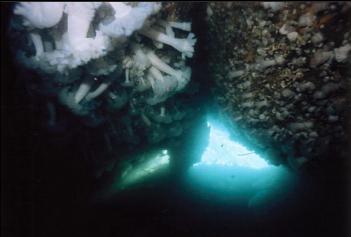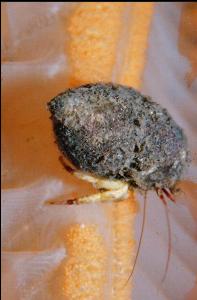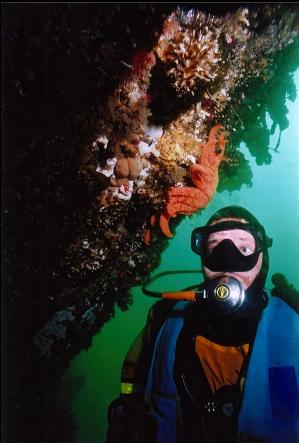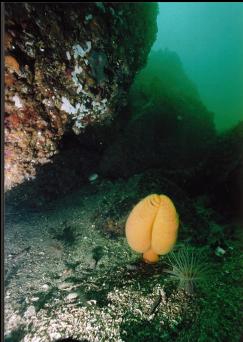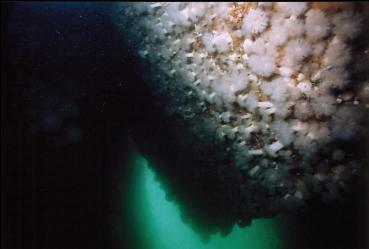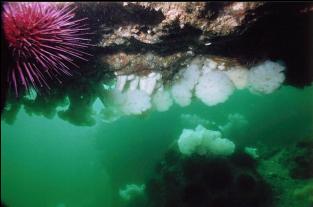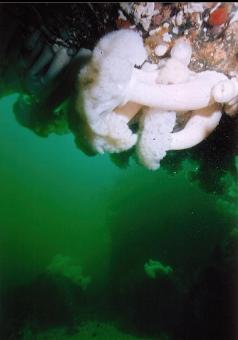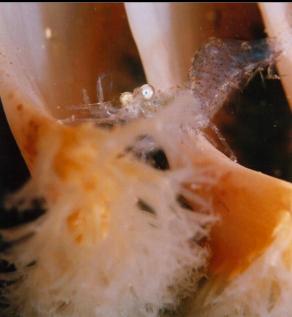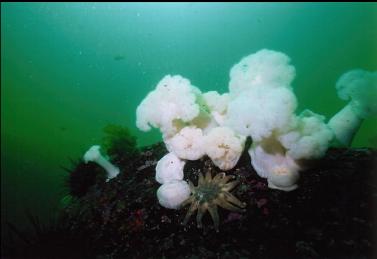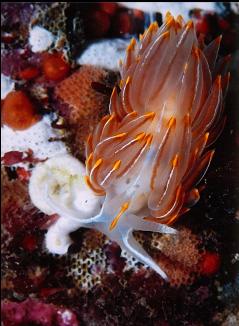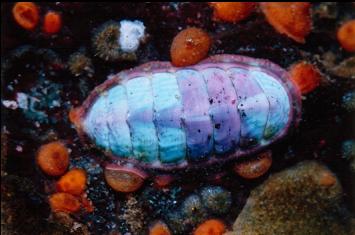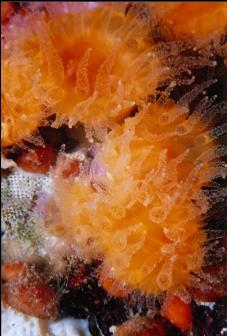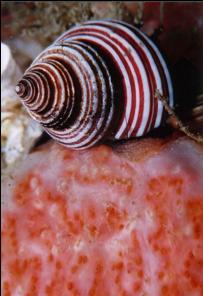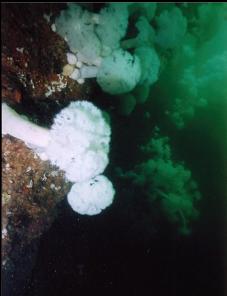 -Came back on Feb. 20,2005 to see what it was like in winter. I was expecting worse than average visibility (I find visibility in the Juan De Fuca Strait area is better in Summer/Fall), but I was still disappointed at how bad it was (10-15 feet ). I didn't think I'd be able to find the cavern, but I finally stumbled into it. I think if I come back, it will be during July-October when the local visibility is often much better, although a Pender Island diver at nearby Drummond Bay told me that it's not usually this bad.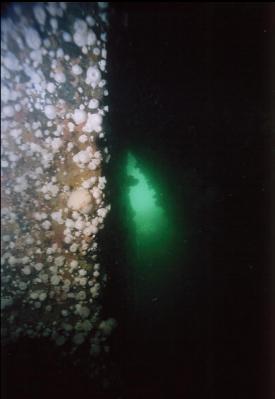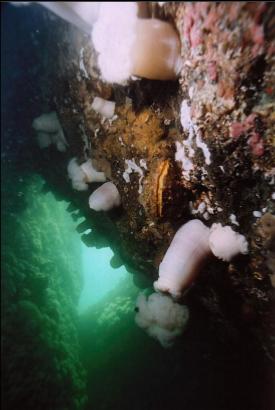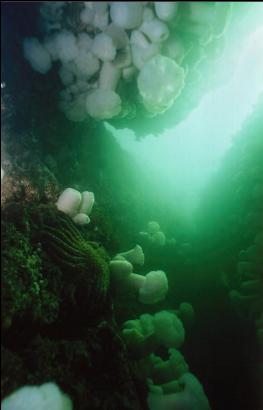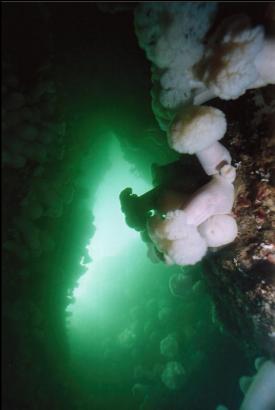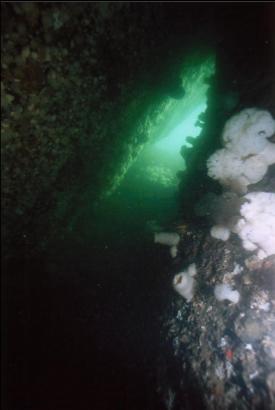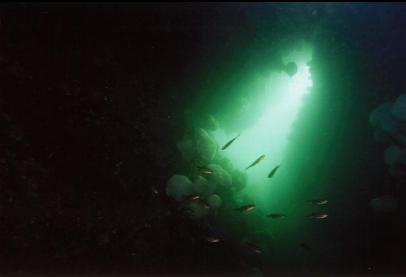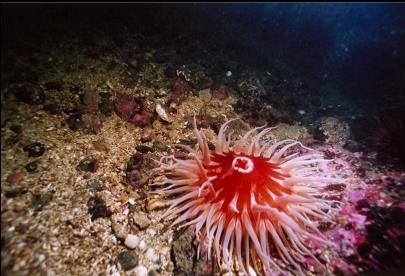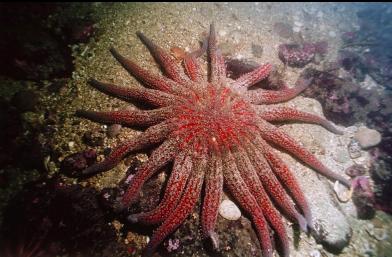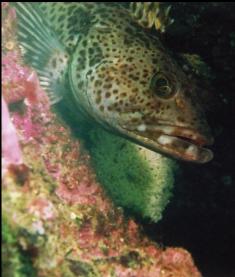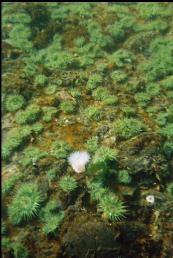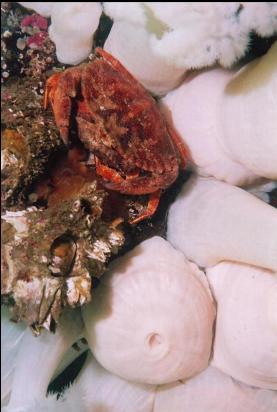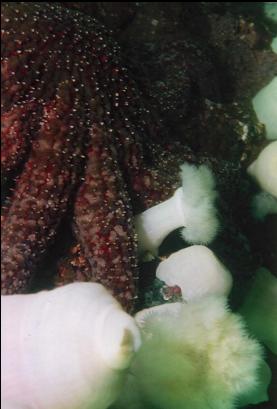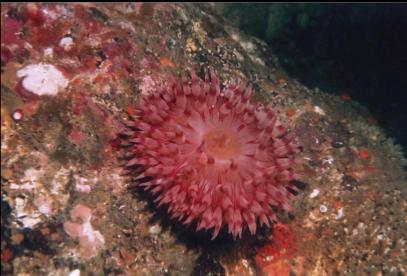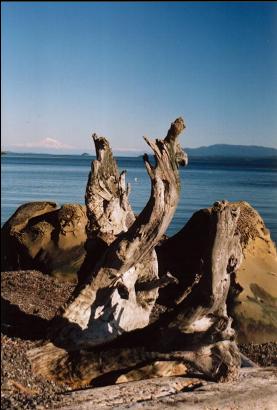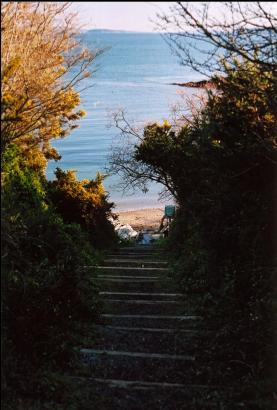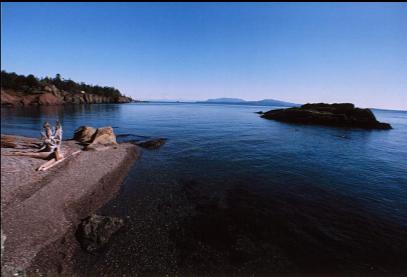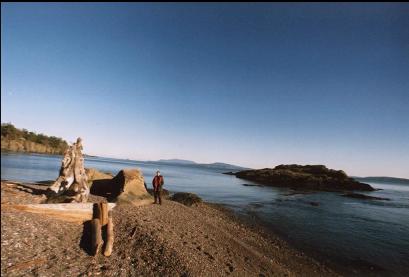 ANOTHER UPDATE: I gave it another try in Dec. 2005, but visibility was only around 10 feet. I think in the future I'll avoid this area in winter.