This is a narrow cove just around the corner from the popular Henderson Point dive site. It wasn't really accessible from shore until recently (maybe a year or two ago?), when a trail was built down to the water. This trail is about 250 meters long which isn't too bad, but it's steep enough to burn your calves walking back up (and that's without wearing 100 lbs of dive gear). The cove has become a somewhat popular dive site in the last year, but I always avoided diving here because of that trail, which seemed to be too much work for what I assumed was a silty, muddy dive. I finally decided to try diving here on June 23, 2021. I probably didn't chose the best day to dive here since the weather was in a heat wave (the temperature was probably into the 20's, which is almost to hot to be outside, never mind hiking around in a drysuit).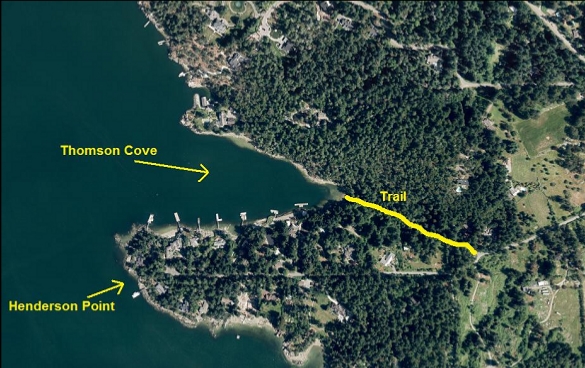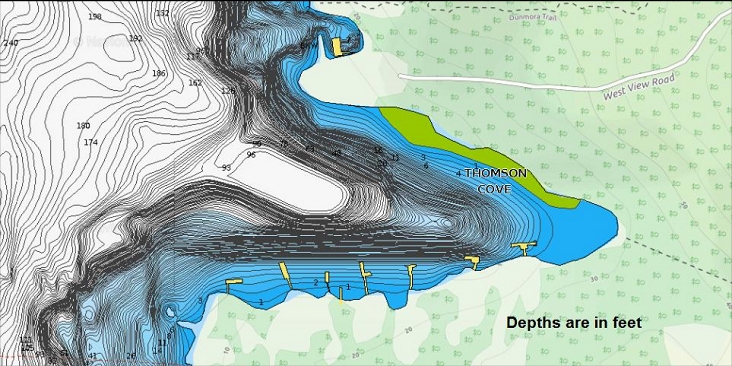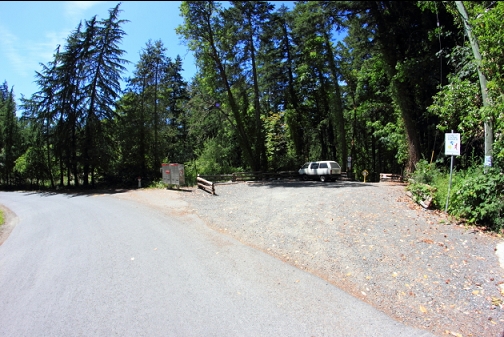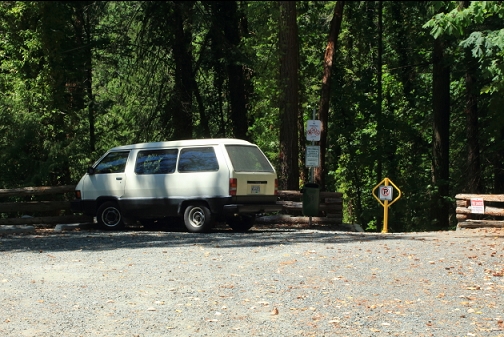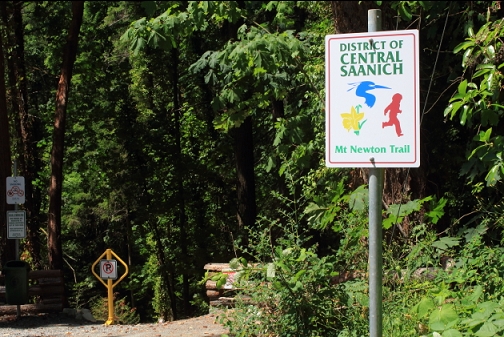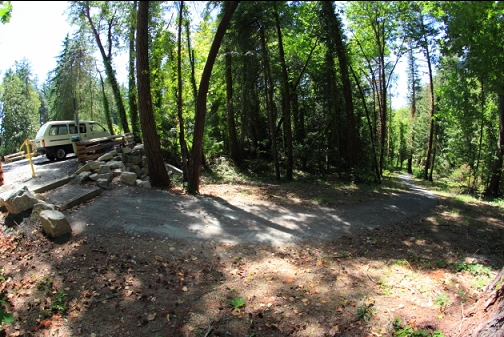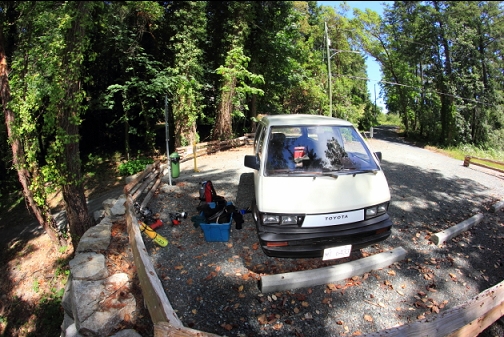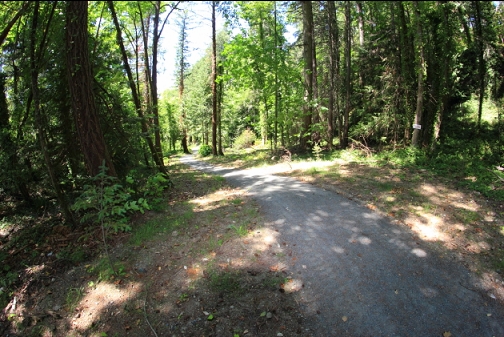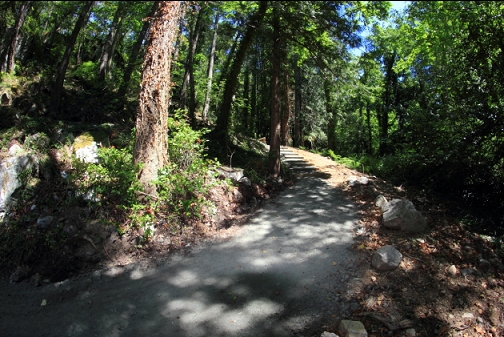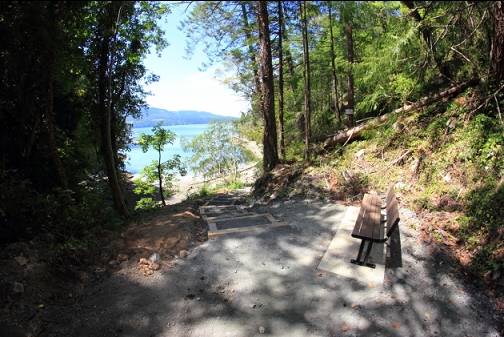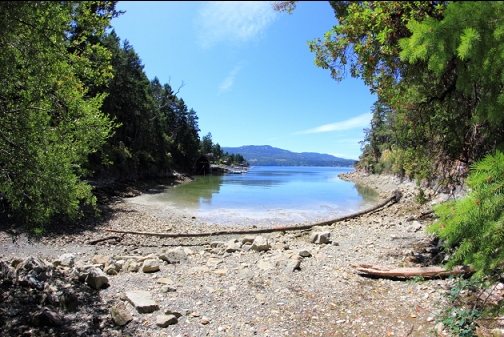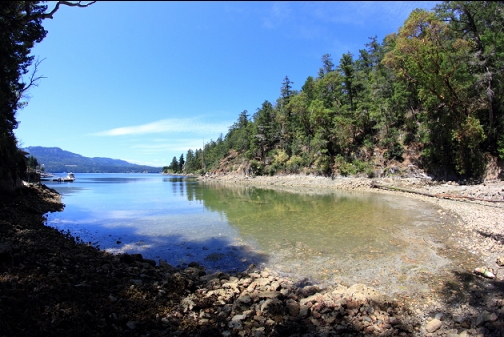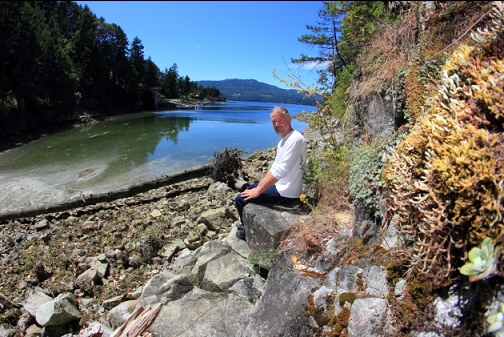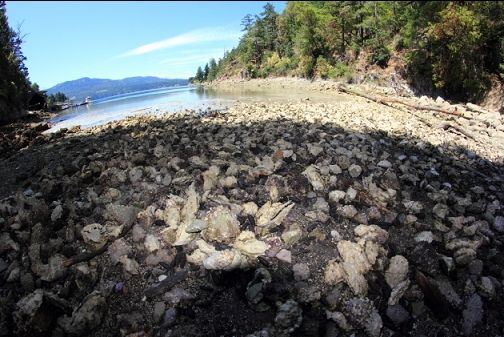 The photos above were taken after the dive when the tide was higher. At the beginning of the dive I had to stagger out for much farther over the exposed mud flats and then wade out through 1-2'-deep water before it was deep enough to float. The mud seemed to be very soft and deep. A few times I sank in almost up to my knees. I tried not to think about quicksand, but fortunately the silt was so soft I could pull my legs out without a problem. Once I started swimming out, visibility was only about 8'. I could see the ends of my fins and a couple of feet past them. In the shallows, there were lots of moon snails with their egg casings and silt-covered clothes scattered everywhere. I thought they might have been dropped off an anchored boat, but I later learned of a vehicle that had driven down the trail and into the water. Maybe the clothes came from that. I swam out in the center of the bay to see if there were any rocky areas. I didn't see any, just silty mud and gravel. Around a few sunken tires, there were shrimp, prawns and squat lobsters. I reached a depth of 110' out here and the visibility didn't improve.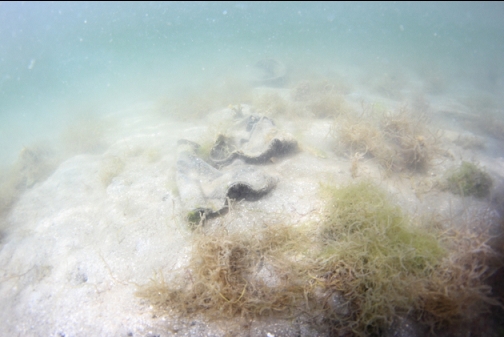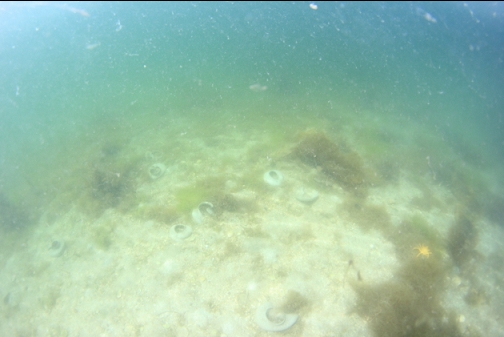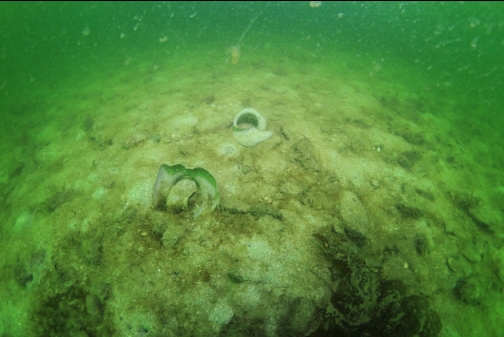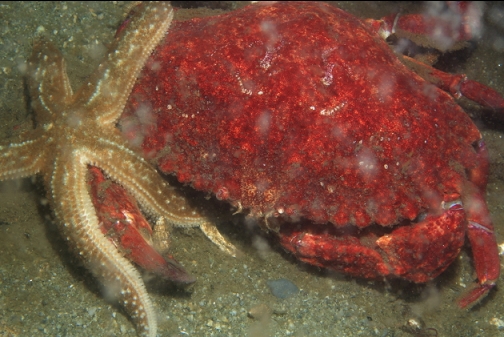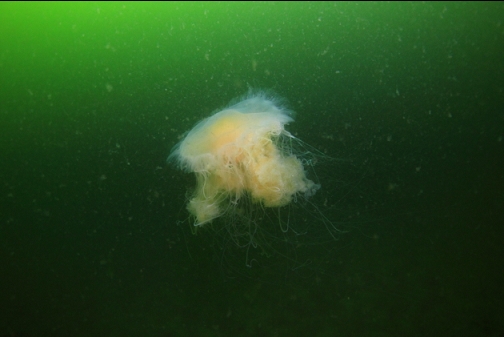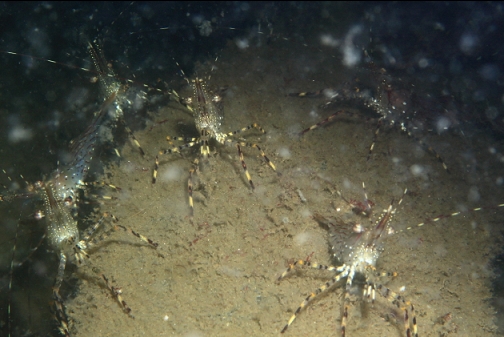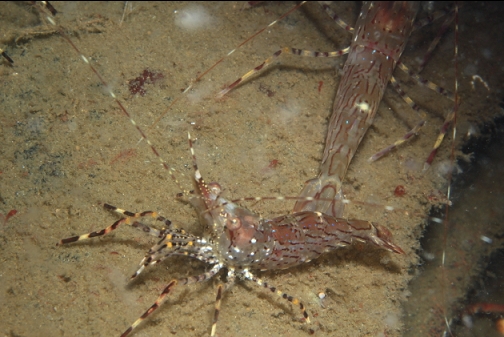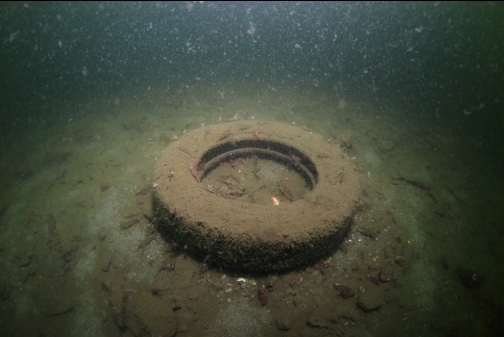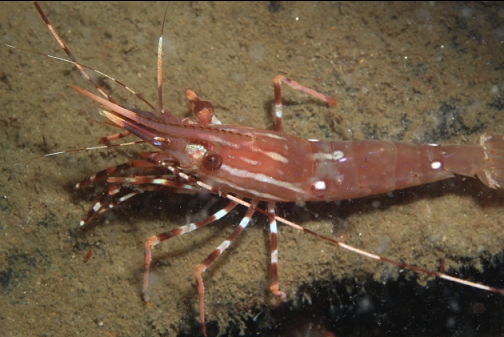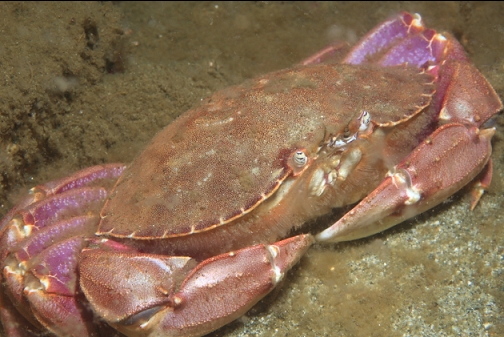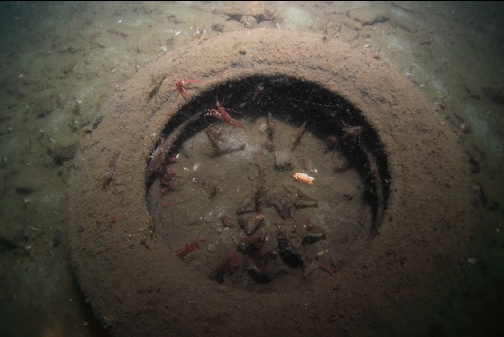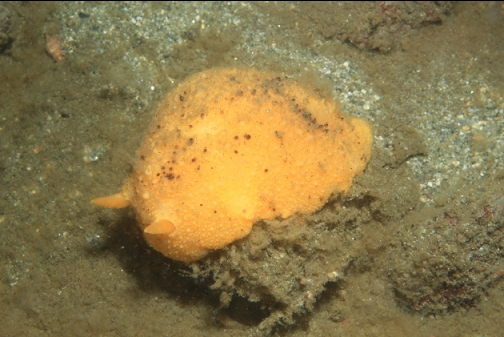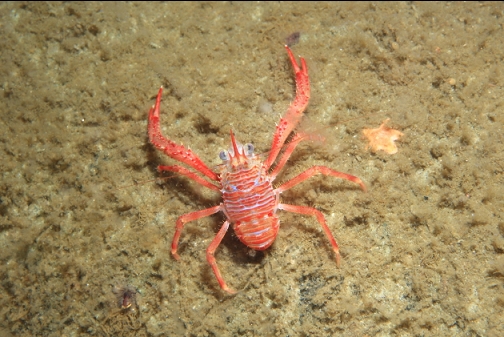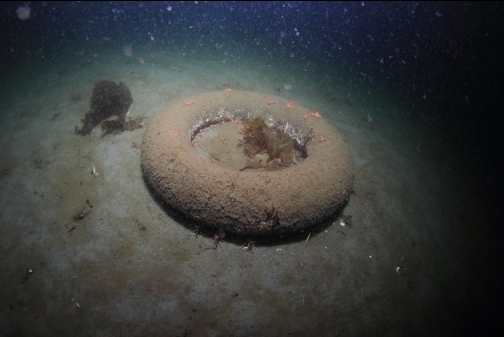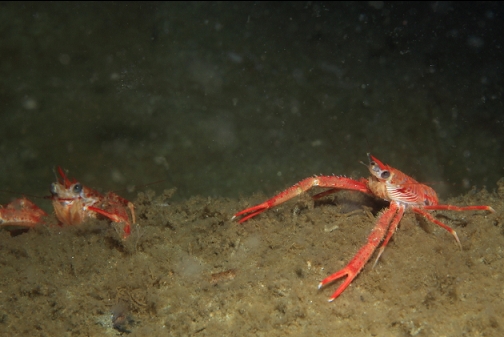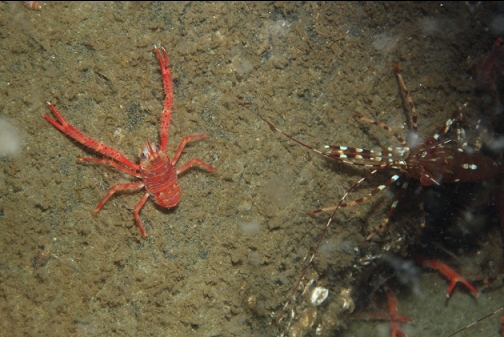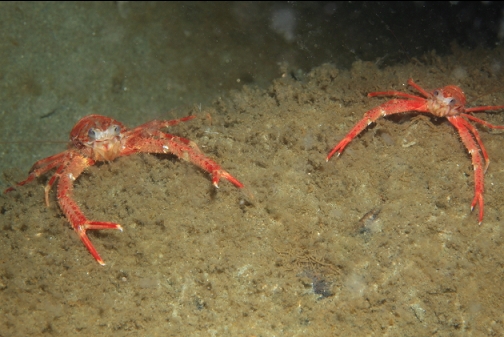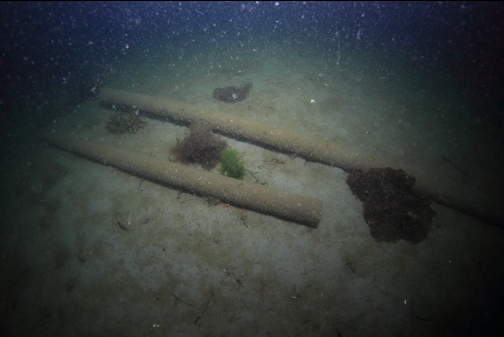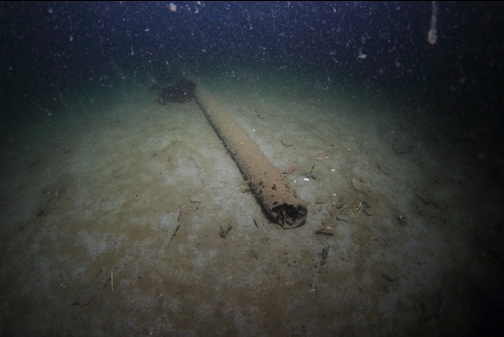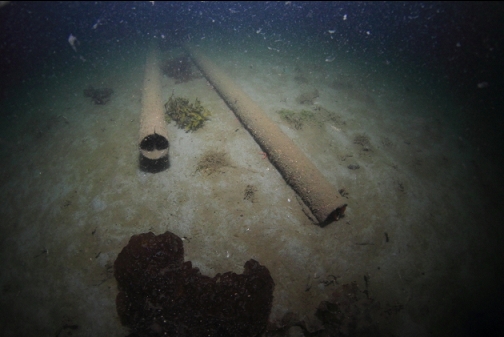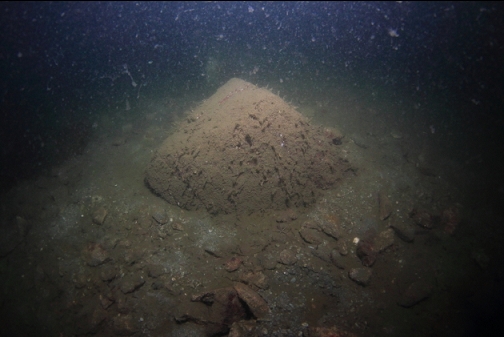 Because of the depth, I assumed I was out near the entrance of the cove. I swam towards the North side of the cove. I saw a school of young yellowtail rockfish and a boulder slope behind them. This rocky area dropped down from the shore to about 90' deep. Visibility here was a bit better (10-15'). I followed it back towards the beach where I started, gradually going shallower.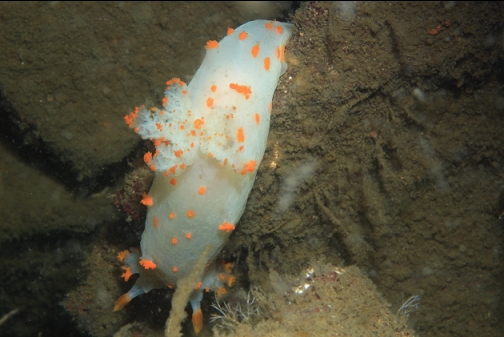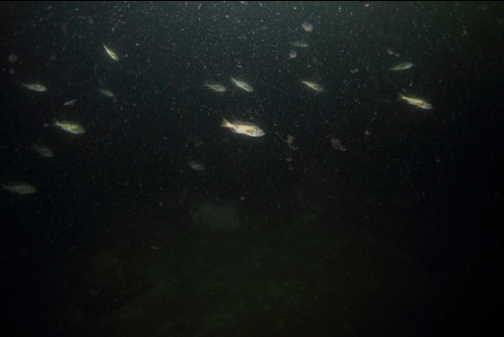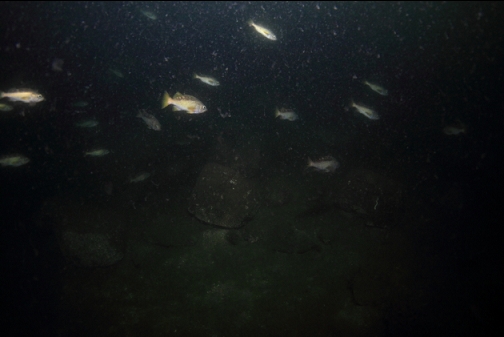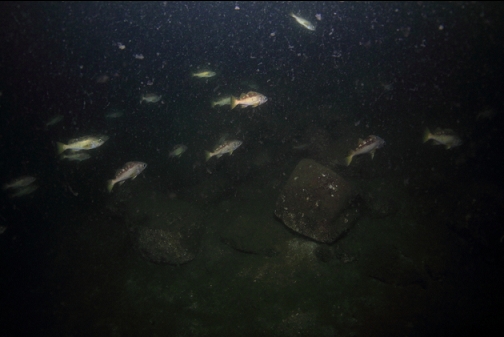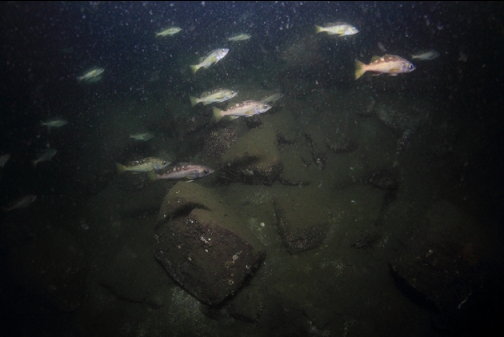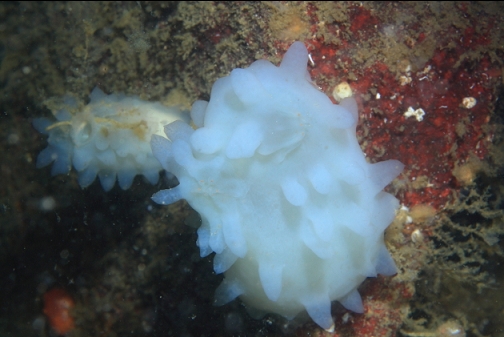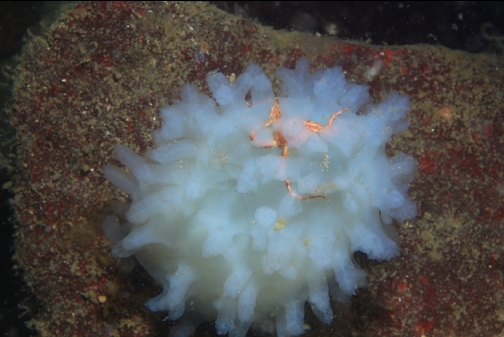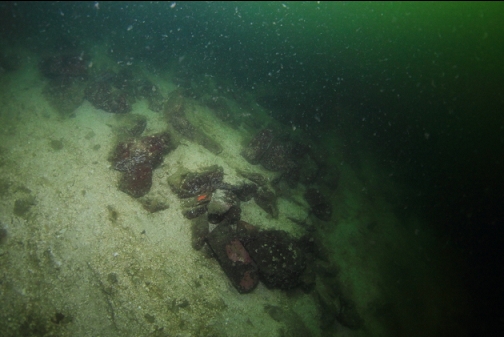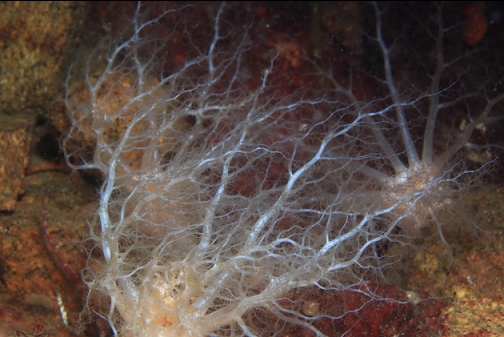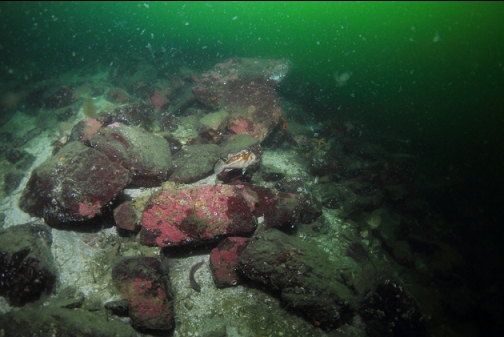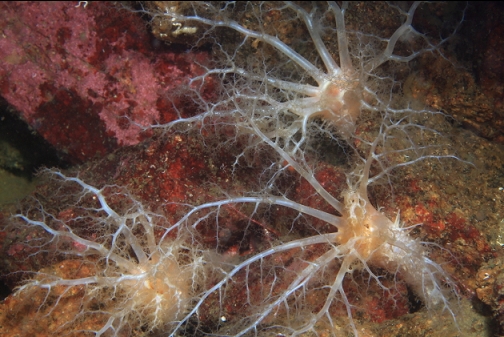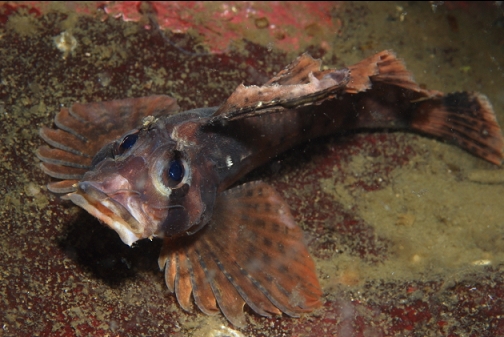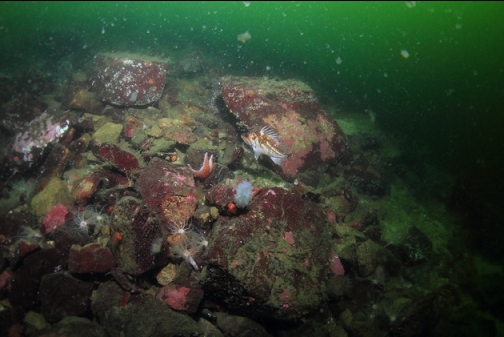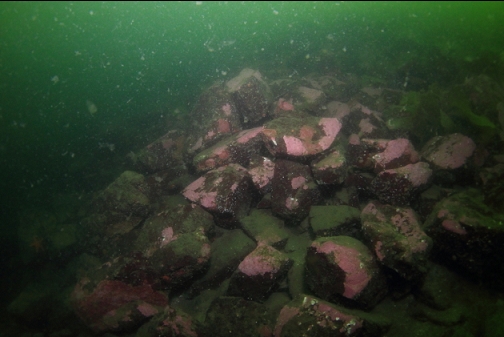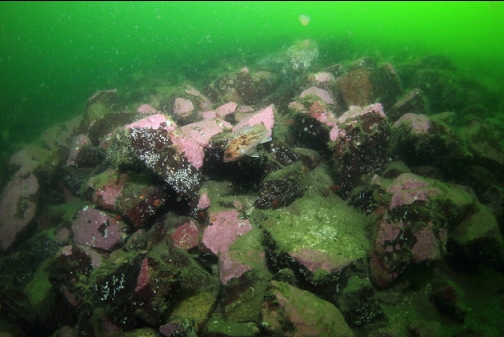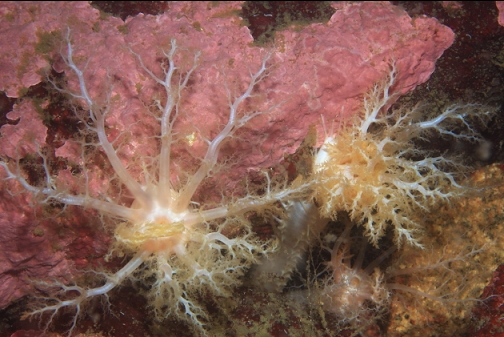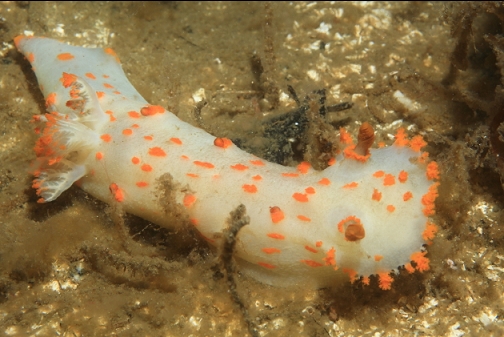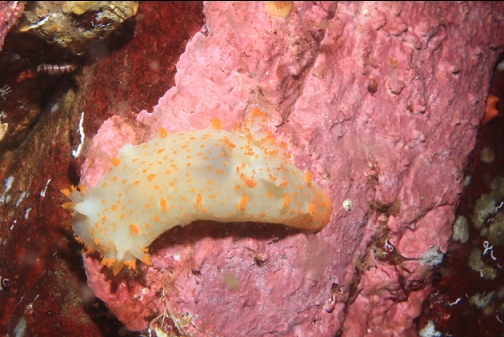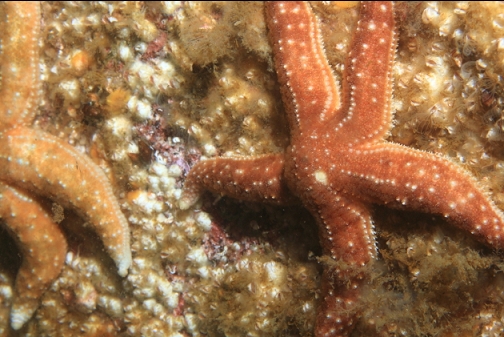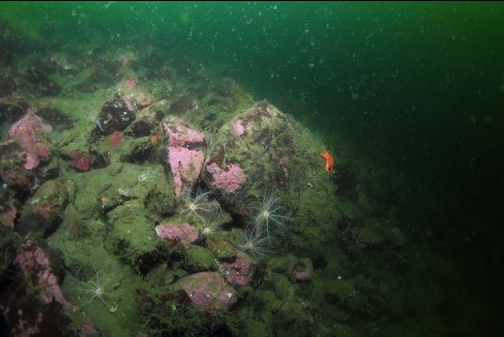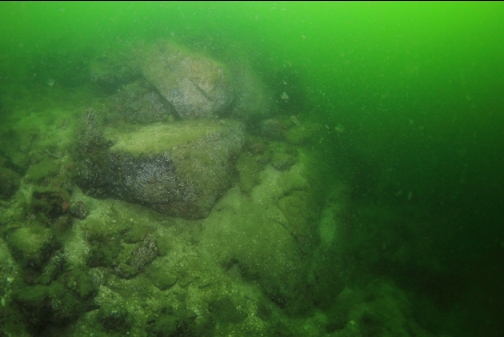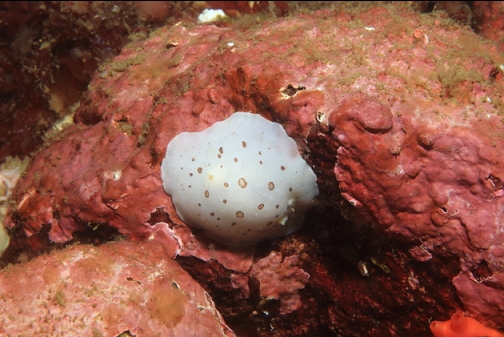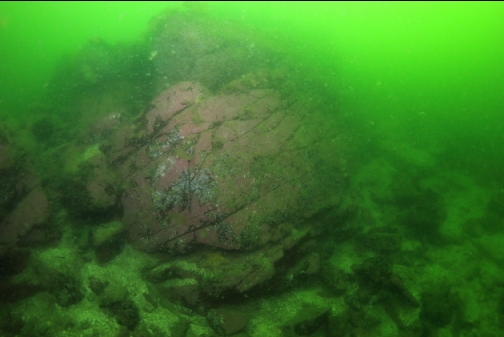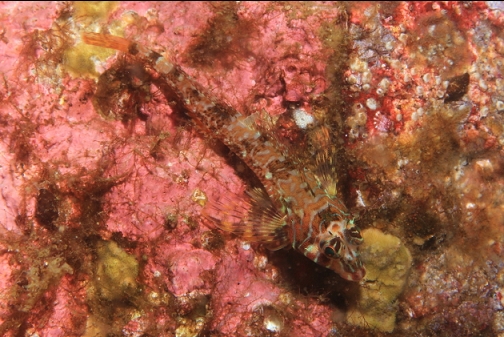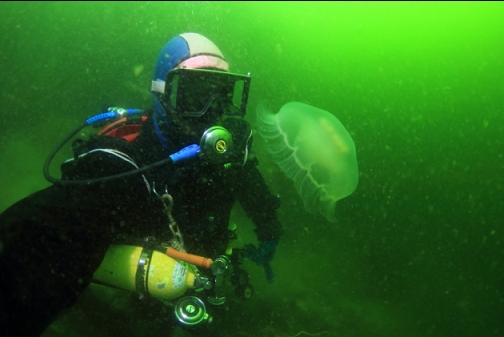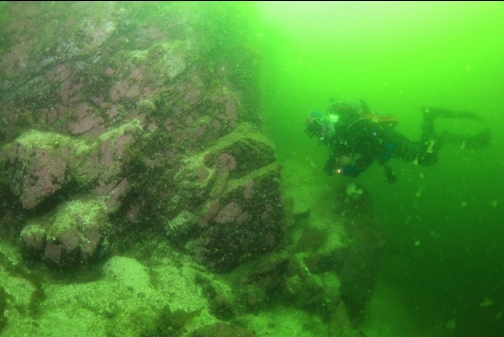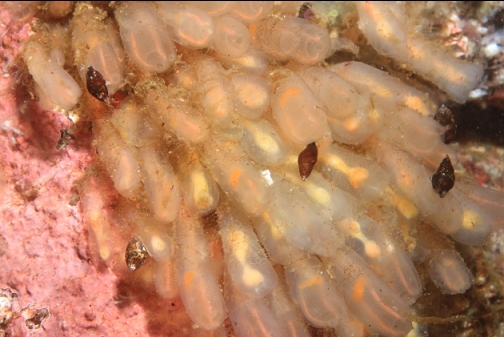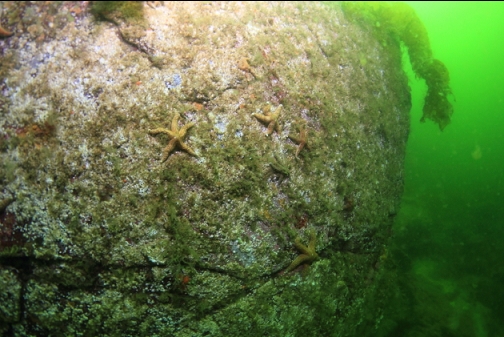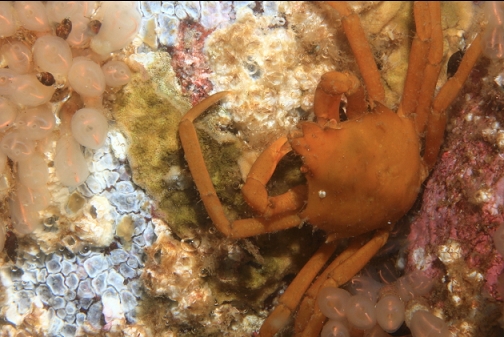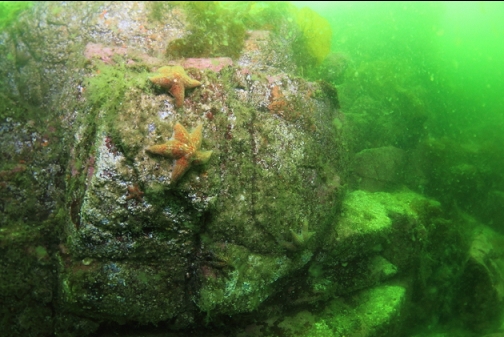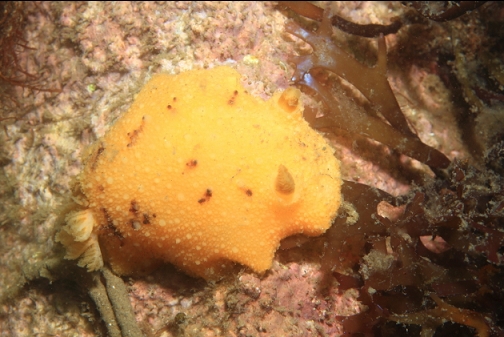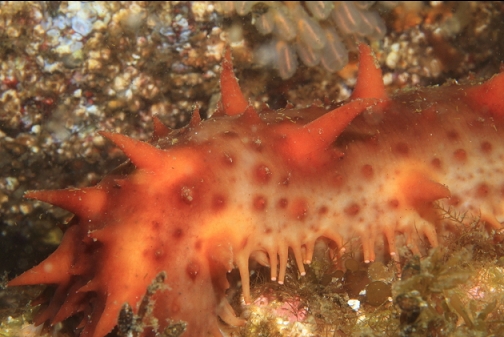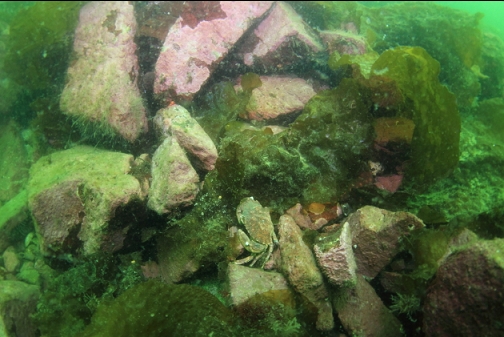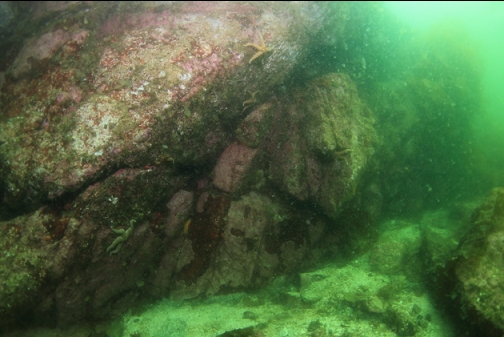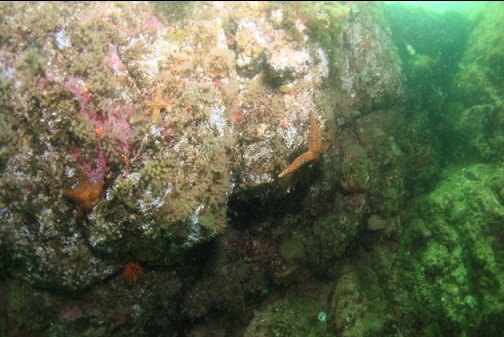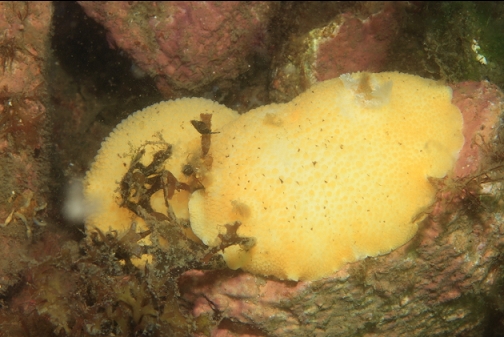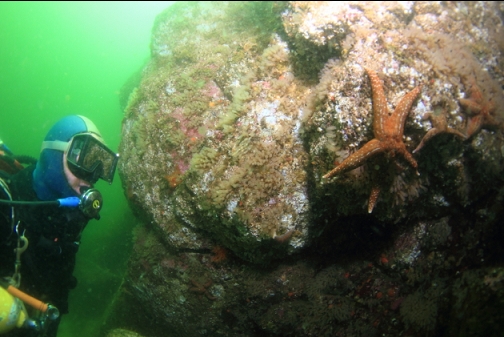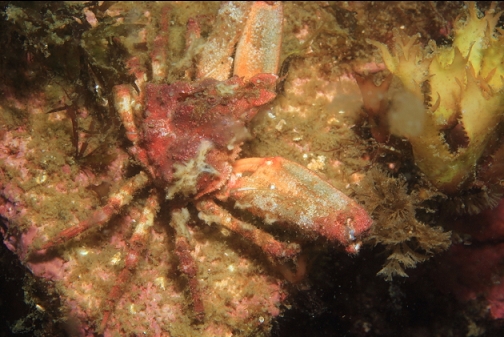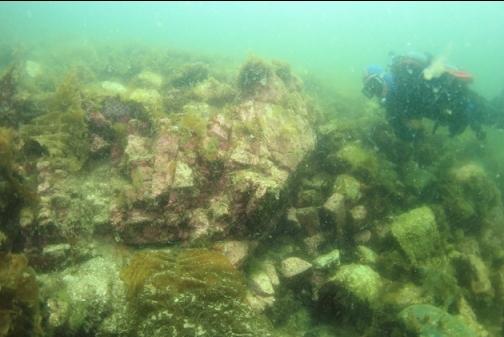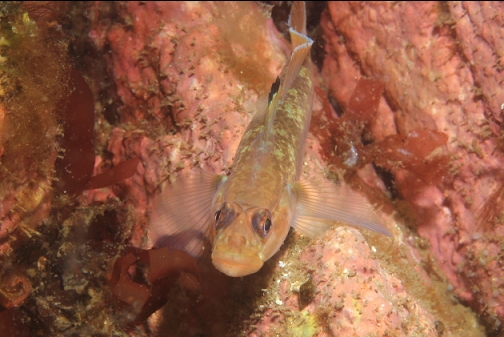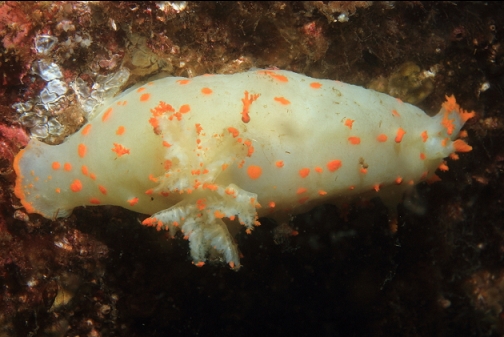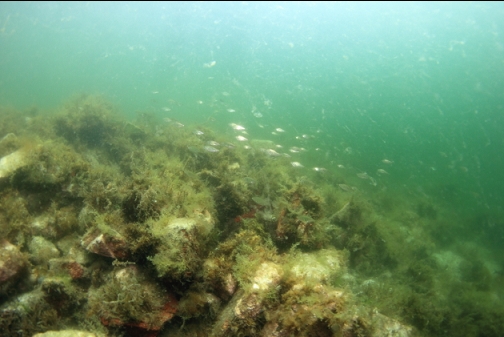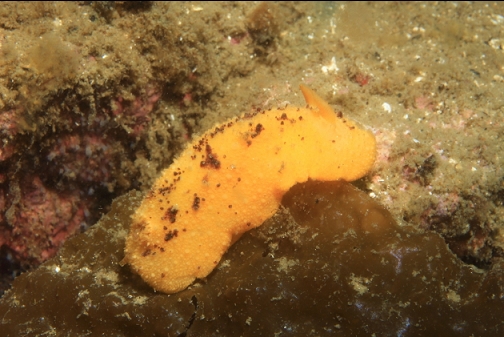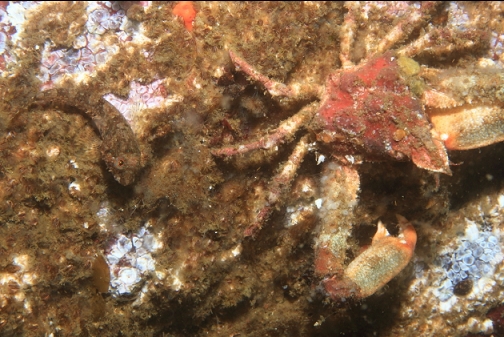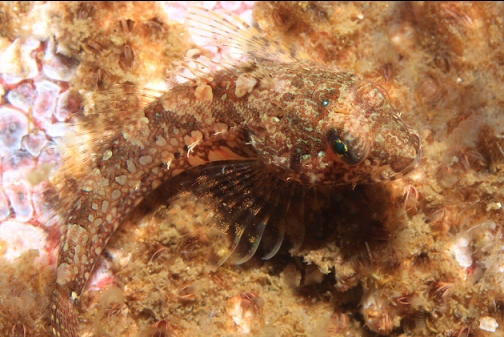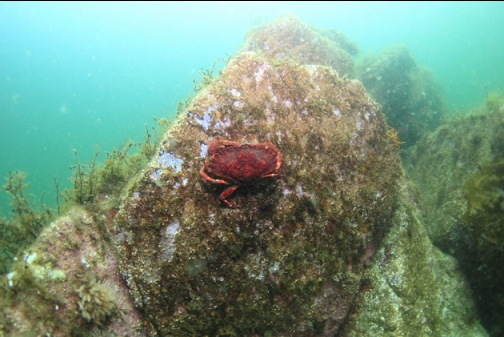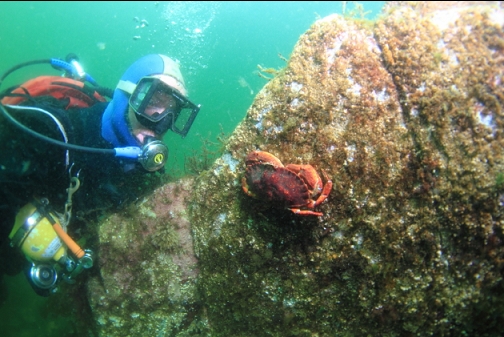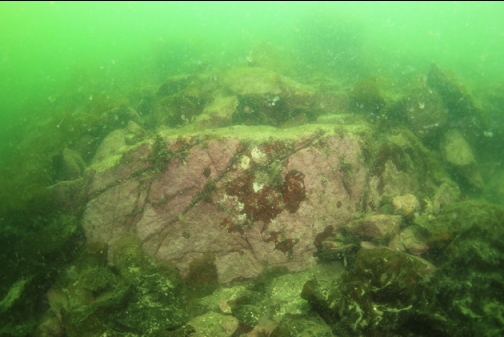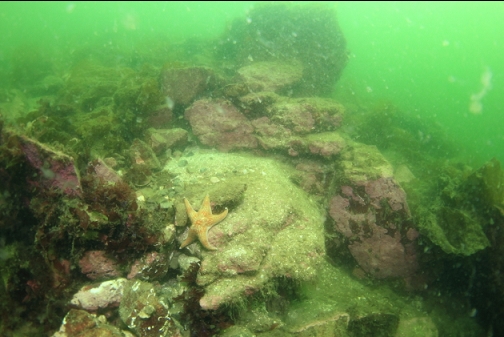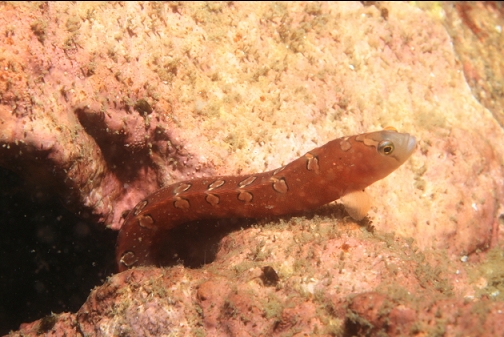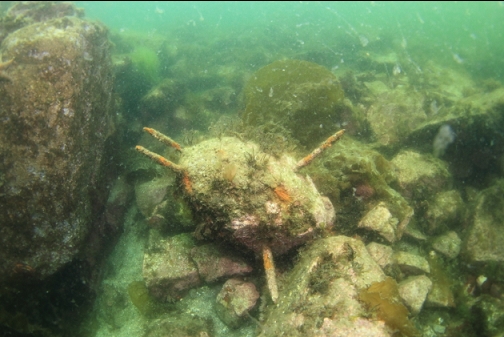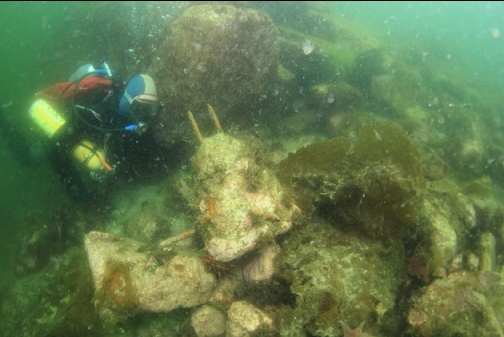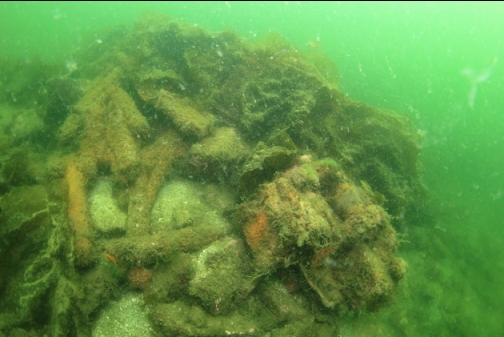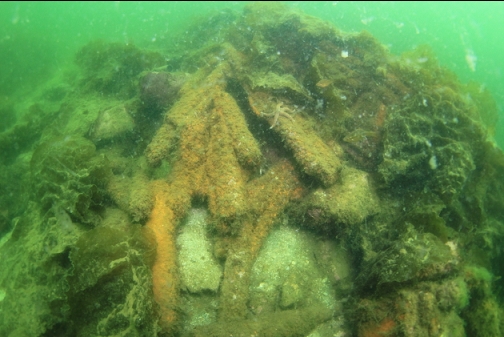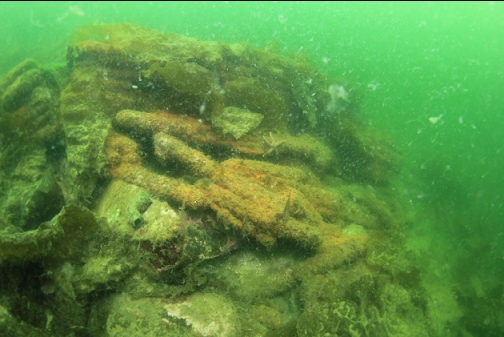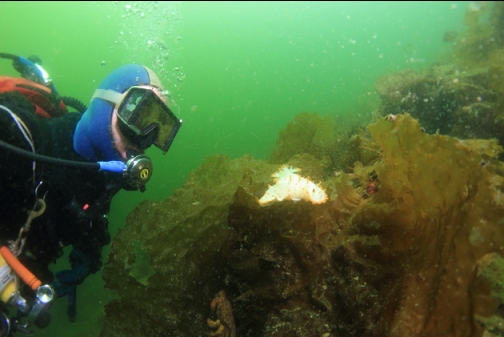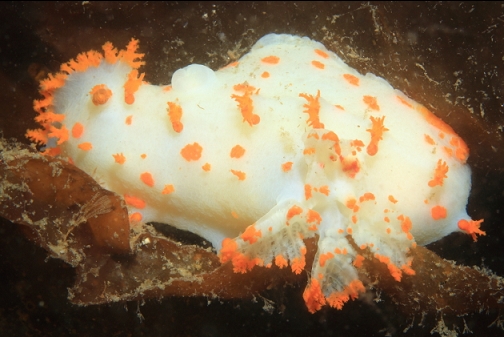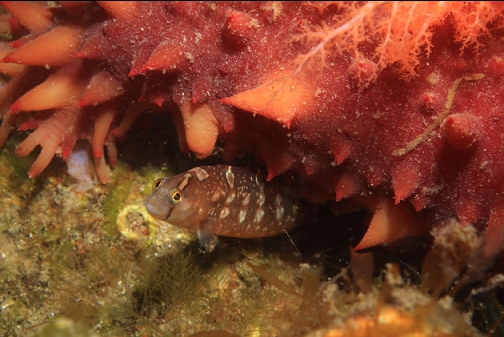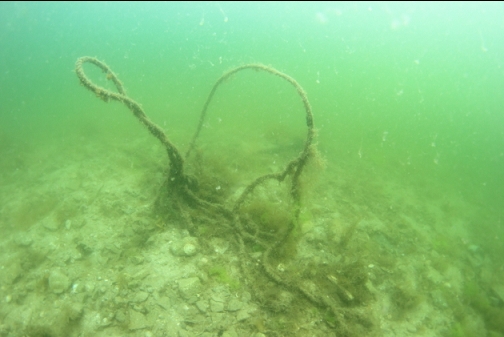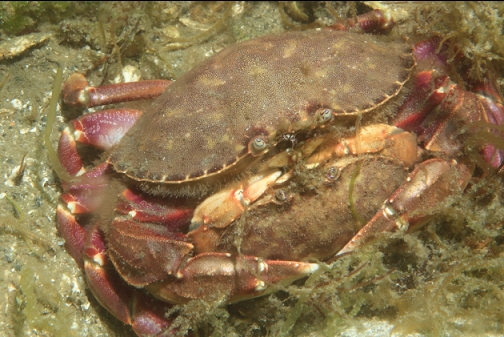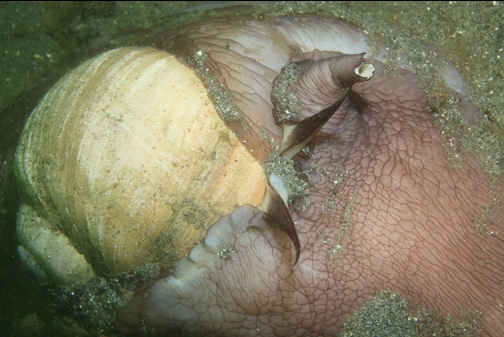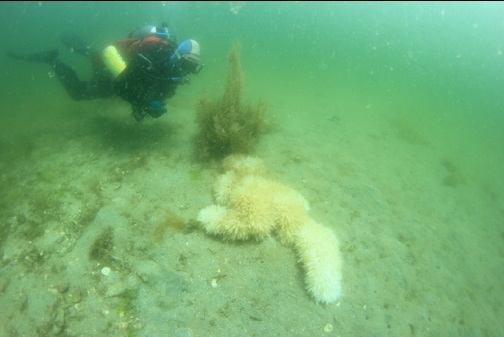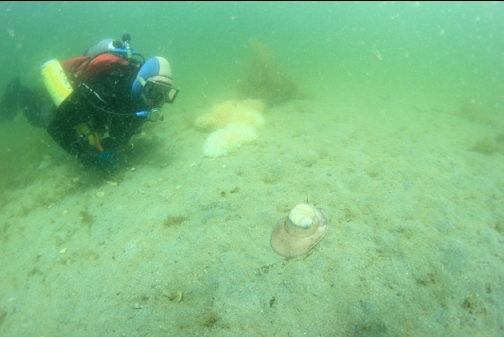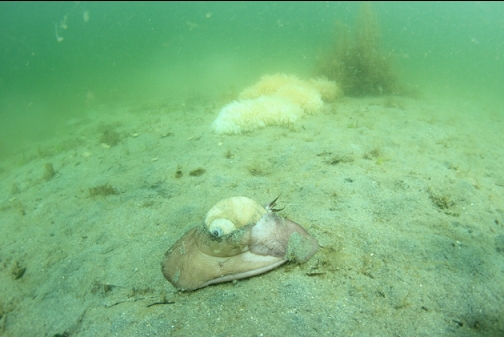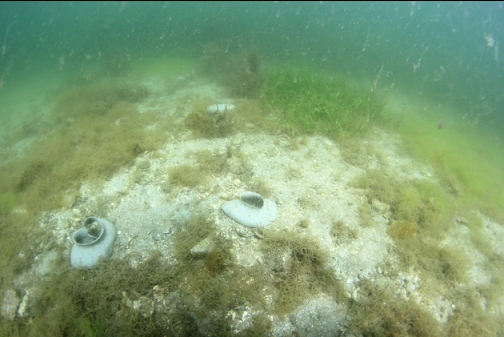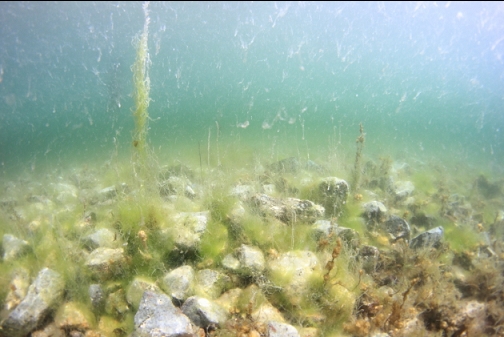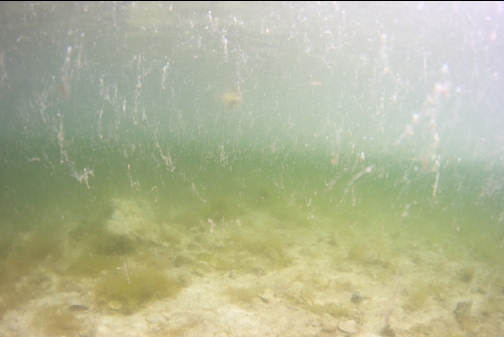 In hindsight, I think the rocky slope on the North side of the cove is worth braving the trail once or twice. If I come here again it will have to be on a cooler day, at a higher tide and a day with better visibility. There's also the South side of the cove that I want to have a look at.